Creating a Hotel Workforce Culture Above and Beyond Exceeding Guest Expectations
By Corey McCarthy CMO, Unifocus | March 2023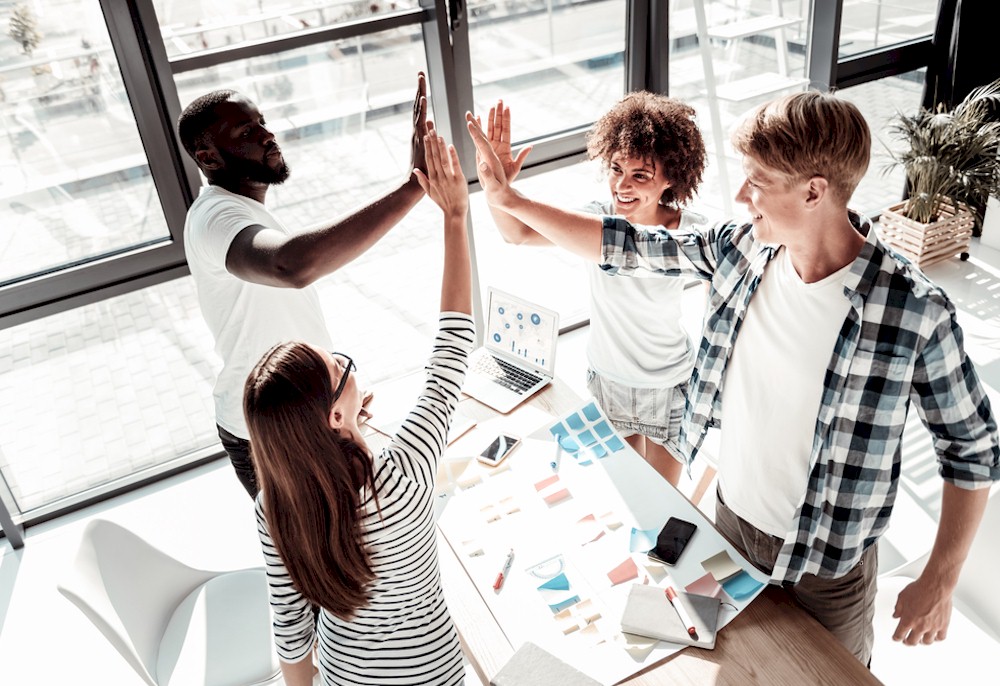 In hospitality, as in other guest-centric businesses, the customer experience is tied directly to the dedication, capability, and delivery capacity of employees and team members.
Especially in challenged economic times, owners and managers need hotel employees who are committed, loyal, and dedicated.
It's no secret that the hotel industry suffers from high turnover and is intensively searching for solutions. Time is of the essence, and the sooner hotels commit to improving their internal workplace culture the faster they can improve future employment prospects and worker retention.
Nothing improves hotel operations like providing team members with the right tools and motivation to succeed. This requires developing a workplace culture that fosters positivity and inspires workers to go the extra mile when improving the guest experience. Doing so is the best way to leave a positive lasting impression – and build loyalty. Motivating and training hotel workers is easier than many industry professionals may think when the right strategy is married to the right technology.
The Surprising Impact of Scheduling
For most of the industry's history, scheduling workers' shifts have consistently focused on ensuring every position is filled without considering how service demand levels can change within a shift. Hotels must confront these scheduling challenges to overcome the worker shortages that continue to hinder hotel operations. In this environment, it's easy to understand why managers reach for the "quick fix" of trying to create employee schedules that simply ensure a department is staffed. This narrow view can result in understaffed departments making do with what they have, at risk of jeopardizing service quality or wasting resources.
To avoid this common pitfall, hotels can draw on the latest innovations in workforce management platforms, which can automatically manage staff schedules according to projected service demand. These tools can use historical performance data to accurately determine upcoming demand, not just by the week or day but by the hour. When supported by advanced AI, these systems can identify the number of employees needed to staff a shift and maintain high service quality at all times.
Schedules created based on actual service demand are also key to reducing staff burnout. Smaller teams have been forced to shoulder more responsibilities throughout the pandemic, and if the demands are too great, team members can lose motivation – and, simply, tire. Burnout leads to apathy, a drop in productivity, and ultimately lower service quality. Forecast-based scheduling combats this by always ensuring that staff has the needed support to run a department without overstretching the capabilities of any individual employee.
With the right number of workers scheduled at the right time according to demand, hotel employees can focus on improving the guest experience instead of trying to fill the burden of understaffed departments or meet unrealistic task completion expectations. Schedule forecasting can also go a long way to building a stronger employer-employee relationship by demonstrating that hotels care about their staff's well-being and mental health. This alone can be game-changing for creating and maintaining a positive work environment–one where loyalty and attention to detail are not the exception, but the norm.
Giving Hotel Staff a Sense of Ownership
Today's guests want service to be faster, more seamless and more personalized than ever. To meet these expectations, hotels must restructure operations to guarantee swift response times and instant communication between staff on priority tasks. Considering the rapid pace of today's current business, delivering key information to each worker by word-of-mouth is less than ideal.
Real-time task management tools effectively loop each staff member in on a property's current priorities. By simply glancing at their device to access key information, hotel workers can save time traveling to and from the back office to learn of their newest assignment and update management as to the status of the property. More advanced task management tools equipped with dynamic capabilities can even re-prioritize tasks throughout the day as business needs evolve, such as when a guest checks in early or if there's a sudden uptick in room service requests. These tools can support every department, from housekeeping to maintenance and more.
Effective and streamlined task management also allows hotels and their teams to anticipate or forestall guest complaints and negative experiences, which impact satisfaction scores. By instead providing staff with the ability to focus on what's most important and respond quickly, task management tools can serve as one of the most effective ways of constantly ensuring operators are delivering a high standard of service.
The online tools for doing so are available. They just need to be called into service.
Elevating Guest Experiences With Effective Staff Engagement
Hotel employees need to feel a sense of ownership over the property to improve guest-facing services. To create this feeling, operators must demonstrate that their team members are vital to a hotel's overall success and how their opinions contribute to improving the guest experience. Finding ways to recognize, reward, and manage your hotel's staff has never been more important.
Using a robust staff engagement tool, hoteliers can now easily allow hotel workers to share their viewpoints with management at any time, regardless of department. Newer engagement survey solutions can be easily designed and instantly deployed to team members via their personal devices. With just a few clicks, hotel employees standout guest experiences, as well as potential detractors from a positive stay.
Aside from guests themselves, no one is better positioned to know what impacts travelers more than a hotel's frontline workers. These workers know what services or amenities are attractive to guests, and hotels can sink their teeth into this data using an effective engagement survey strategy. These surveys can also help identify emerging trends, improving a hotel's competitive advantage simply by gathering data from its employees.
Engagement surveys also provide crucial details on any issues frustrating guests and causing a drop in satisfaction rates. This could include longer than expected check-in or service delivery times or a disconnection between guest expectations and a hotel's delivery. These engagement surveys can help hotels identify and resolve such issues before undeserving guests, all while empowering hotel workers and giving them a sense of contribution toward the property's success.
It All Comes Back to Motivation
As suggested above, a hotel's staff doesn't see the value in working on going the extra mile in service delivery, the quality of the guest experience simply won't improve. Suppose workers receive the same level of pay, recognition, and opportunities for professional advancement regardless of their personal investment in the property. How can operators motivate them to provide exceptional service?
To elevate their workers beyond performing just enough to meet minimum standards, hotels must adopt a workplace culture that motivates by example. With a little help from gamification technologies, hoteliers can incentivize their teams to always put their best foot forward, knowing they are working toward greater goals and the highest level of guest satisfaction. Modern workforce tools can track the individual performance of hotel employees and can reward them for making an extra effort – through automated rewards. Operators can set their own parameters to decide improvement areas and reward thresholds, tracking workers' progress along the way.
Providing concrete incentives in can help improve worker morale and guest satisfaction at the same time and can also encourage staff to take the time to learn the ins and outs of a new service or amenity to hit their personal goals. This allows hoteliers to tie elements of individual growth directly to the success of the hotel. For example, staff members can be incentivized to rack up a certain number of positive guest reviews based on the high quality of service they provide, with specific rewards available to each individual worker.
Hoteliers do not need to break the bank to successfully motivate their teams through rewards or incentives, which can range from an additional day off to a complimentary meal from the hotel's onsite restaurant. The threshold for reaching these goals can be pre-determined by hotel leadership, as are the avenues for hotel workers to earn points. Once operators engage with gamification tools, they will quickly realize how many opportunities hotels have to reward staff, particularly compared to other businesses. Some other examples could include a free hotel stay at a partner property, a free tour or excursion, or other experiences depending on what a property offers.
This approach represents a minimal expense for business operations and routinely proves to be a powerful motivator in enticing workers to outperform expectations. Most importantly, it demonstrates to staff that a business values them as team members and cares for their well-being and job satisfaction. Few other things can do as much to earn both the dedication to detail and loyalty of each individual hotel employee.
For too long, hotel managers have allowed worker satisfaction to stagnate at the expense of other priorities. Now the imperative is urgent as we confront the greatest employment crisis the industry has ever experienced. Now is the time to recognize the value of hospitality's frontline workers and show them this is an industry where they can grow, thrive, and succeed. Technology is the key to making it happen.
HotelExecutive retains the copyright to the articles published in the Hotel Business Review. Articles cannot be republished without prior written consent by HotelExecutive.