Adapting to The Future of Sustainable Travel
By Mario Mikowski Board Member , Tabacon Thermal Resort & Spa and Hotel Nantipa | May 2023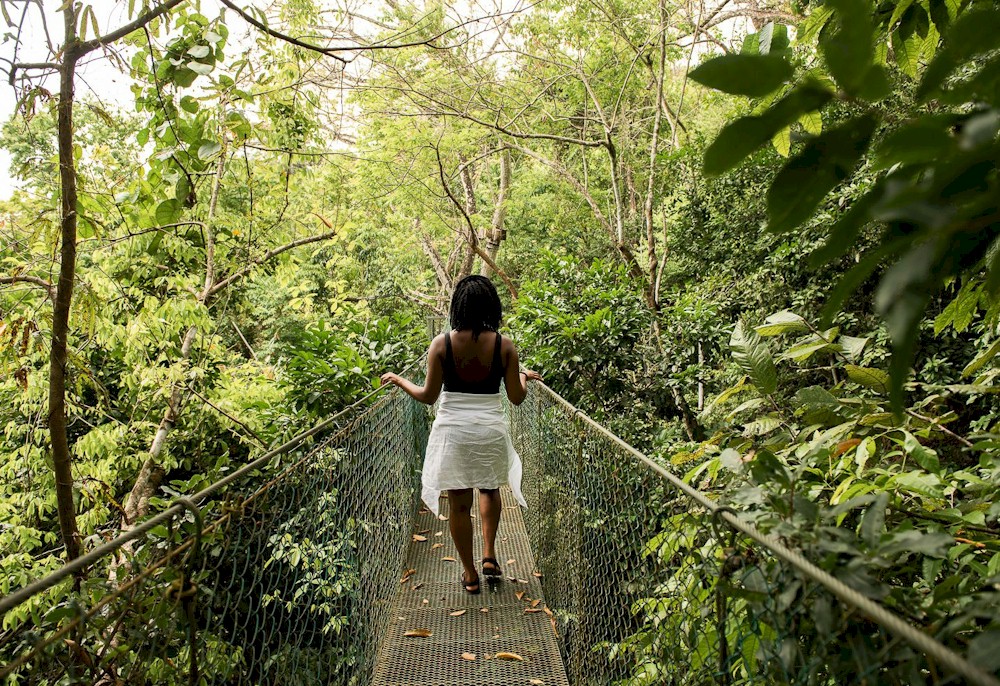 The demand for sustainable travel is rising, and while guests are looking to implement ways to be more conscious of their purchasing decisions, the hospitality industry has an opportunity to reassess their business strategies and evolve.
Notably, in January, a report by the World Travel & Tourism Council (WTTC) suggested that for the first time, instead of just stating that they 'planned' to travel more sustainably, 60% of those surveyed had actually traveled more sustainably in the last couple of years.
But what does 'sustainability' really mean in the context of travel and tourism?
Sustainability can take many forms, and with the different terminologies and buzzwords in travel it can be confusing: regenerative, restorative, responsible, eco-friendly, green travel, and many more. Operating two hotels in Costa Rica - Tabacón Thermal Resort & Spa and Hotel Nantipa - it could be said we have an advantage at being 'green'. It's a country that's home to 5% of the world's biodiversity in 0.01% of the earth's landmass, runs on over 99% renewable energy since 2015, and incentivized the rewilding of farmland back in the 1980's, long before sustainability terms were coined.
However, transitioning to a more sustainable model anywhere in the world involves commitment, investment both from an infrastructure and human perspective, and most importantly, a long-term plan to maintain momentum and move the needle.
Whether we like it or not, tourism is at the center of the climate change debate and for many people, the scope of awareness for sustainability is centered on carbon footprint. There's no denying that aviation accounts for around 3.5% of the warming impact caused by humans, and our hotels require guests to travel from key international markets in North America and Europe.
However, a rounded sustainability program addresses all 17 of the UN's Sustainable Development Goals. Of course climate change is one, yet the other 16 focus on a variety of social and environmental issues, and importantly, on collaboration. All are intrinsically linked. For hospitality professionals, it's vital to recognize the powerful role that tourism can play in achieving these goals as part of a cohesive strategy that encompasses people, place, and planet.
Hospitality is a unique industry involving the purchase of a significant number of various products and services that make up a highly complex supply chain. As hoteliers we must be aware that each purchase and decision we make, whether relating to a product, supplier, or employee, has an impact on the environment, society, and economy; so transitioning to sustainable options requires careful consideration.
According to the 2021 Travel & Tourism Economic Impact Report by the WTTC, travel and tourism is one of the world's largest industries, accounting for 10.4% of global GDP in 2019. As one of the world's largest and most profitable sectors, we have a responsibility to protect, enhance, and embrace our destinations on a human, social, economic, and environmental level. But what steps can the hospitality industry take to move forward to a better and brighter future?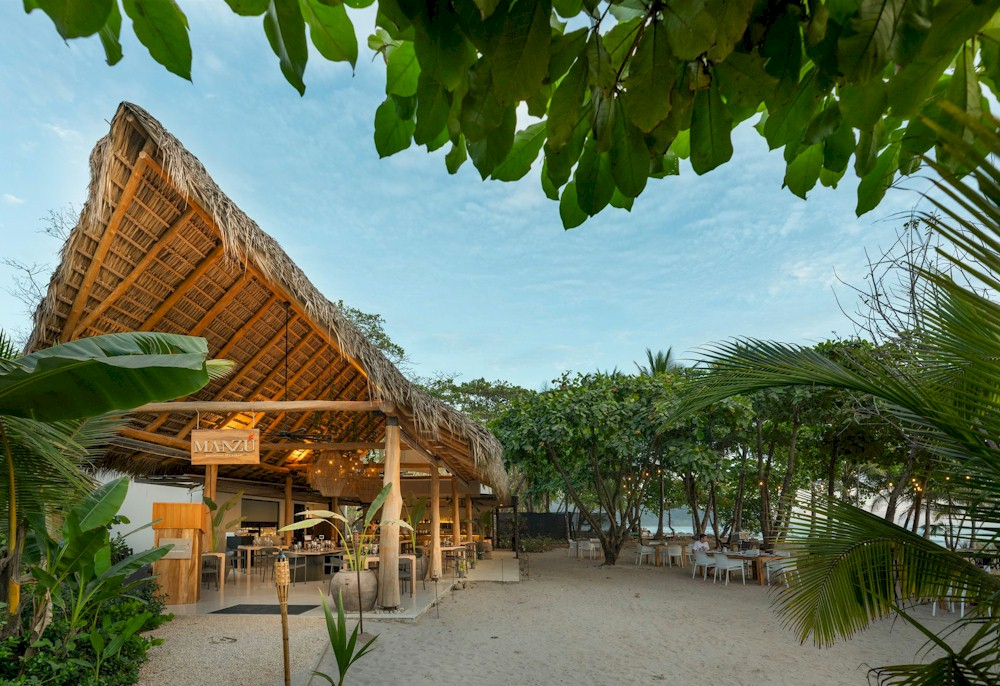 Nantipa Manzu
Social Impact
Taking on sustainability from a social perspective is to invest in services that are integral to the way our society functions, thus improving social equity. Providing equal employment opportunities to marginalized communities and embracing diversity leads to sustainable social capital and a high company morale. The respect and value given to diversity and inclusion of persons with different capacities, perspectives, genders and cultures is part of what allows us to enrich our work and provide a significant service, thus facilitating a sense of honesty, cohesion, and reciprocity in the workplace and a pleasant experience for guests.
Unusually perhaps for luxury properties, both Tabacón and Nantipa are led by General Managers who are native Costa Ricans. The spirit of cultural identity, pride and pura vida that this brings to the resorts is both valuable and tangible. We've built teams that prioritize hiring within the local community to provide opportunities for growth and development, and every member of these teams is a Sustainability Champion in their own right. Their commitment and contribution to our sustainability efforts ultimately supports the place they call home. As society evolves, so do our guests and their needs - by embracing the modern traveler, we can maintain relevance and attract new audiences.
Dedication to equality and inclusion requires the search for continuous improvement, renewal, and innovation, as well as staff training to both educate and empower; therefore, each day represents a new opportunity to seek the highest quality of service, awareness, and inclusivity.
Humanity
The concept of human sustainability aims to preserve and enhance human capital by providing those who need it with proper nutrition, education, and healthcare - all of which are vital to sustaining human life, but the quality of these things is what matters most. The pandemic forced businesses to take a look at the existing measures surrounding the safety of employees. The integration of company doctors, the Occupational Health commission, and other professionals that focus their interest on preventative health programs aimed at the employees' well being are vital to sustain a healthy workforce.
In 2022, Tabacón worked in partnership with Harvard psychologist Dr. Natalie Dattilo to integrate a Staff Enrichment Self Care Guidebook into its HR function for employees to focus on the mental wellbeing of our staff following the reopening of the resort post-pandemic. Tabacón also created a real-time risk matrix to mitigate risk factors and review company-wide where improvements can be implemented (engineering, administrative, protective equipment, among many others).
In terms of proper nutrition, food safety is also a big determining factor of human health. Awareness of climate change has been on the rise in recent years, yet many still do not understand how protecting the environment and expanding access to safe food are closely related priorities. In addition to carrying out periodic inspections, microbiological analyses are vital to guarantee compliance with the established health protocols. The commitment to serve quality food safely to guests is a necessary objective in the areas of gastronomic service: from the origin of the food to production, distribution, storage and manufacturing. Both Tabacón and Nantipa make a conscious effort to utilize the local resources available to them.
At Nantipa, guests can sip tropical cocktails and relax beachside during the sunset, knowing that their experience sustains local economies and conserves resources. At the beachfront restaurant, Manzú, seafood is purchased from local fishermen, bread is made by a local baker, and a significant portion of the produce is local to the Nicoya Peninsula region.
By utilizing local resources for food, there is no longer a need for unnecessary preservatives. Local resources provide the hotel with a unique opportunity to showcase the local cuisine and highlight a significant part of the surrounding culture. In addition, by making use of local resources, pollution caused by transport is significantly decreased. By partnering with local suppliers and promoting the purchase of their products or services, we can encourage the socioeconomic development of the surrounding communities. To achieve this goal, we must work hand in hand with suppliers, closing gaps, and strengthening commercial ties, while encouraging good sustainable practices, communication and constant training.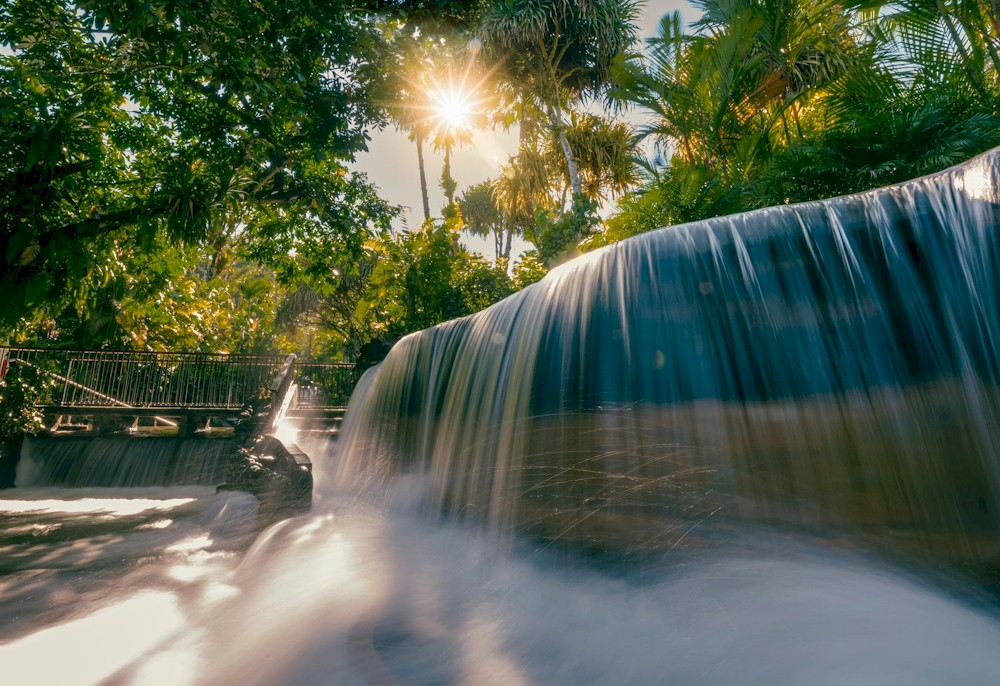 Tabacón Hot Springs
Economic Sustainability
In traditional economic models, businesses prioritize profits and embrace the "bigger is better" mantra. Economic sustainability challenges that notion with the idea that bigger is not better if it sacrifices environmental or social capital. The goal of economic sustainability is to improve the standard of living and prioritize profit efficiency. It also becomes necessary to apply sustainable actions in the process of reactivating economic activities for the coming years and rethinking new ways of global production dynamics in an environment that has to be regenerated.
During the height of the pandemic in 2020, difficult decisions around employment and guest capacity had to be made. In order to preserve relationships with existing employees, Tabacón Thermal Resort & Spa decided to voluntarily provide financial support to employees on reduced hours that would allow them to obtain at least an amount equivalent to 50% of their net salaries each month. The concept of economic sustainability takes into account the growth of the environment and the human relationships as key stakeholders. A company's ability to provide fair and livable wages for each and every employee, as well as our suppliers, is a key aspect to consider when adopting an economically sustainable business model.
Environmental
Environmental sustainability takes a look at how we can do as little damage as possible to the environment. It begs the question: how can we protect the natural capital and preserve it for the benefit of future generations?
When it comes to sustainable construction and hotel renovations, the environment is always a concern. In work related to infrastructure, whether it be renovations or new constructions, to seek out integration into the local environment can be a great way to embrace sustainability and the surroundings of a given location. Tabacón, for example, has been created on land which was rewilded from pastureland 30 years ago into a vibrant tropical rainforest. Only seven of the 353 hectares have been built on and the resort maintains an ongoing rewilding program.
More than 1,500 trees have been planted by guests as part of Tabacón's Plant A Tree Program and are tagged for guests to revisit. Our house nursery supplied 96% of the plants required to landscape the recently renovated main pool area. When Nantipa opened in 2019, only six trees were felled during the construction process. Instead, existing planting was incorporated into the design to create meandering pathways and an open air restaurant that takes advantage of the natural tree cover to create a signature toes-in-the-sand experience. Working with local experts, the hotel was able to guarantee that 100% of the gardens feature endemic species.
Controlling energy consumption is always an important indicator for environmental management and quality control, as we think about measuring the impact of our carbon footprint and being aware of its effect on the planet. In 2020 we installed 840 photovoltaic solar panels at Tabacón and are currently able to produce 50% of our energy requirements. We are also able to take advantage of the natural hot springs on property and all our water is naturally heated by the nearby Arenal volcano. Nantipa has an Ocean Friendly Business certificate, which provides a framework to reduce ocean pollution by mapping their impact, defining solutions, making an active change, and communicating their message, in addition to a partnership with the local Water Keeper chapter. Nantipa also heats water for its bathrooms using solar energy systems.
Like many hotels we are implementing sustainability programs to get guests involved and educate them in a gentle way. For example, Hotel Nantipa encourages guests to participate in a 10-minute beach cleanup program to showcase that keeping our ecosystems clean is a team effort. Tabacón's plant-a-tree ceremony is also a way to give back and regenerate the surrounding rainforest. Both provide guests with a moment to stop and think about where they are, why they are doing this and learn more about sustainability in practice. It has been suggested that hotels can even be seen as 'living laboratories' - places where guests can experiment with new ways of living and take these new behaviors home with them creating a powerful potential legacy.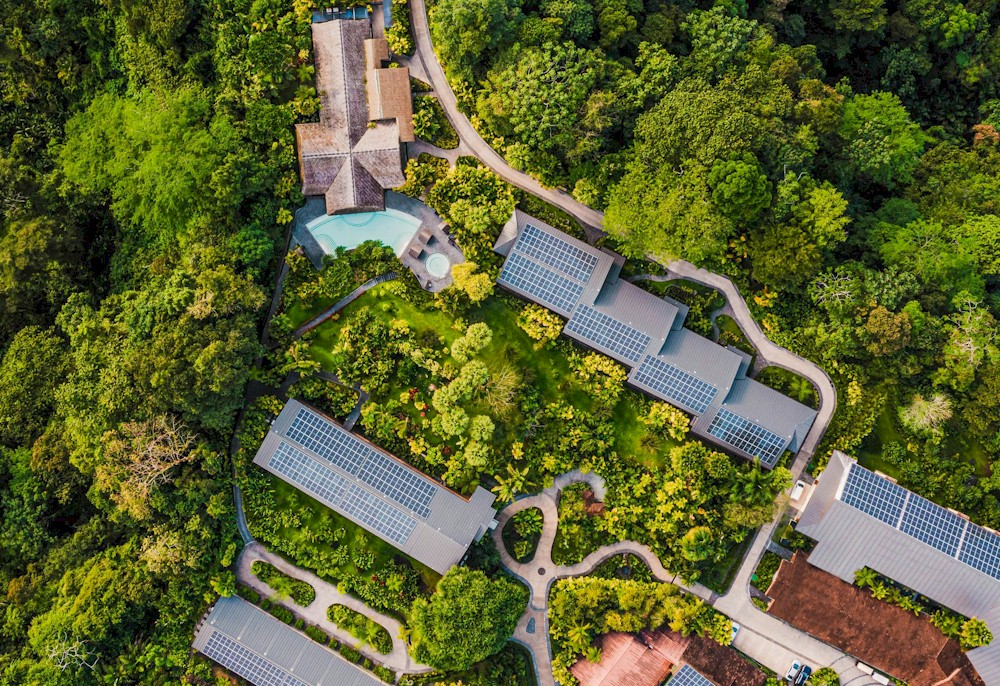 Tabacón Solar Panels
Prior to the pandemic, I heard someone say they didn't include information about their sustainability practices on their website as they thought it would seem patronizing to potential guests. This is a prime example of not understanding the full definition and scope of what sustainability involves. As soon as information about what a hotel is doing to address each of the elements outlined above is collated, every hotel should have the content to create an informative section dedicated to sustainability and their positive impact on their website, and to share with guests during their stay. This is the very first step.
At this year's ITB the WTTC launched a Hotel Sustainability Basics program. Their goal is to provide a coordinated set of indicators that all hotels should implement as a minimum over the next three years to raise the 'bottom floor' for sustainability across the tourism sector. If everyone were to integrate this into their planning as a next step, this would become an industry-wide collective action.
COVID-19 completely changed the world as we know it, and flipped the travel and tourism industry upside down. In the face of this reality, all actions of sustainability became priorities including allowing the socioeconomic fabric of communities to be restored. The way businesses dealt with these obstacles set the scene for their post-pandemic future. The world around us is evolving at a rapid pace and adapting to change is a vital part of the travel and tourism sector.
Sustainability has ceased as a concept of simple awareness to become a strategic, impactful element in development. According to Future Market Insights, the sustainable tourism market is projected to grow by 23.4% compounded annually between 2022 and 2032; meaning that the future of travel and tourism is a sustainable one. With the ability to invest in each sector of sustainability - social, human, economic, and environmental - the hospitality industry has the tools to not only be sustainable, but to become regenerative and invest back into the surrounding community and environment.
For Tabacón Thermal Resort & Spa and Hotel Nantipa, sustainability has always been at the forefront of our mission and is a cornerstone of our values. Both properties practice a regenerative travel mindset and our approach and dedication to sustainable living has earned us a place in Small Luxury Hotels of the World's Considerate Collection and for Tabacón, in the Virtuoso Sustainable Community. This demonstrates that tourism is not just compatible with sustainable longevity, but can also drive it.
Main Image: Nantipa Rainforest
HotelExecutive retains the copyright to the articles published in the Hotel Business Review. Articles cannot be republished without prior written consent by HotelExecutive.