Cuisine and the Dining Experience as Part of the Wellness Trend
By Mark Grenoble President, Enchantment Group | July 12, 2015
One of the big shifts I've seen in resort spas is the evolution of the dining experience. Spa food used to have the connotation of deprivation, a limited regime devoid of one's favorite things. Today, it's no longer bland food but a flavorful, healthy cuisine that many guests want to indulge in. We call it "intelligent cuisine" and it's not just about great-tasting, soul-satisfying food that's good for you, it's also about the provenance of the food: where it comes from, who produces it, and how it impacts the planet, our bodies and our sense of wellbeing.
The spa dining experience has changed dramatically since hotel and resort spas started proliferating in the late1990s. Eating at spas used to be about deprivation, because if it tasted good it had to be bad for you, right? Alcohol was forbidden, and often coffee too. If a spa had a restaurant, it was an afterthought, a small bar area that offered a few unimaginative juices and a protein powder shake after your workout.
Over the last decade, consumer eating habits have drastically changed. Not only does the guest demand healthier meals at spas and hotels, but they want to have it in their everyday life at home as well as when they dine out. The consumer now is focused on eating healthy food that tastes good and makes them feel good. Grocery stores have their own organic labels and organic produce sections. The large food chains like Whole Foods and Sprouts have changed the way we shop and think about food. Consequently, they have raised the consumer's expectations at hotel and resort restaurants to offer similarly healthy options, but at a higher level of execution.
When we opened Mii amo, a destination spa, in 2001, most spa food was still about deprivation. In those early years we broke many of the rules by including foods like rack of lamb and sushi rolls on the Mii amo Cafe menu. Our spa philosophy when it came to dining was about moderation grounded in awareness. Here are four ways we've branded Mii amo around healthful cuisine and the dining experience.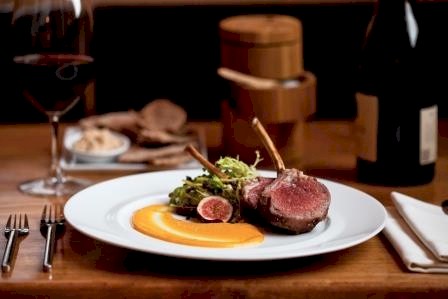 Give the Customer What They Want