The Impact of the Minimum Wage on the Hotel Industry
By Christian Hardigree Founding Director, Michael A. Leven School of Culinary Sustainability, KSU | December 10, 2017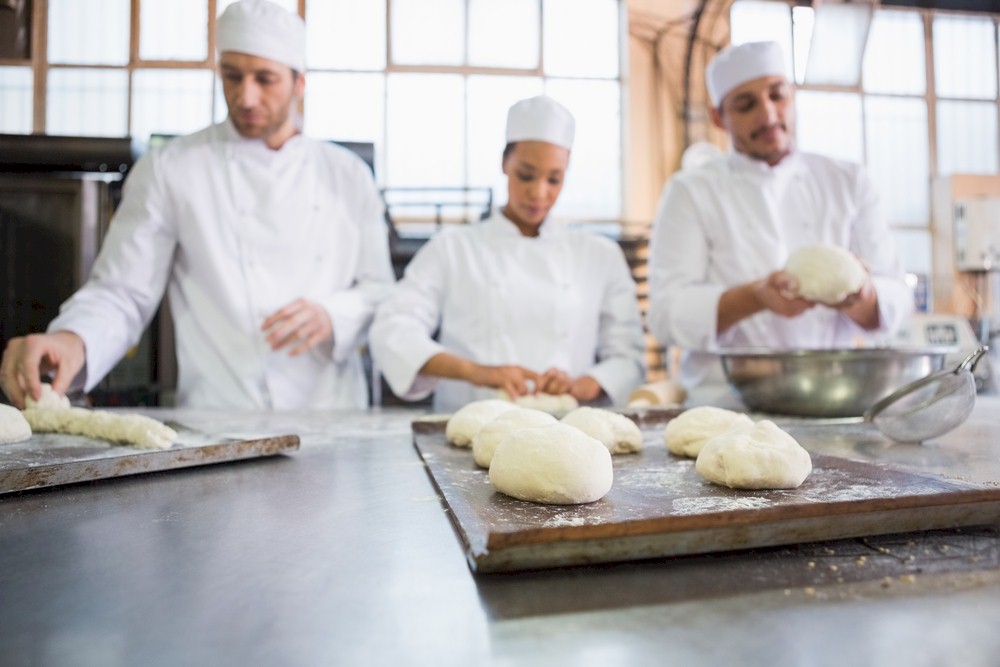 In yesteryears, one could easily navigate the legal requirements by simply consulting the federal rules to determine payment guidelines. Today, the landscape requires more savvy negotiation in order to avoid the legal pitfalls of municipal, state, and federal regulations, many of which vary from jurisdiction to jurisdiction. As stated above, one area that will see significant changes over the next five years relates to state minimum wage laws in the United States and is worth careful consideration.
Long-Standing Debate
Minimum wage laws have been debated since conceived, and the context of when to increase the minimum wage – and associated factors – the subject of debate and fodder ranging from traditional media to academic research articles and studies. In 1994, two economists, David Card and Alan Krueger, published a case study of the fast-food industry comparing the effect in Pennsylvania to New Jersey at a time when New Jersey was increasing their minimum wage from $4.25 (the then-current federal requirement) to $5.05 per hour. Their study analyzed the longstanding conventional economic theory rooted in the work of George Stigler in 1946, and supported by later studies in the 1970's, that increasing minimum wage would result in a decrease in employment.
Both Card and Krueger had analyzed the correlation of employment and increased hourly wages in other studies, but the unique factors of the New Jersey study – particularly that the wage increase occurred during a recession and New Jersey was experiencing a higher-than-normal unemployment rate – ultimately led to an argument of enhanced reliability of their conclusion that there was no correlation to support a drop in employment rate with the wage increase. That study did not quell the debate, nor come to a widely accepted narrative, but it provided researchers a continued platform to utilize more sophisticated statistical methodologies and better data to analyze the issue.
The Cautionary Tale Continues in Today's Debate
The cautionary tale continues each time dialogue about increasing minimum wage emerges at the federal level and among the states. The federal minimum wage of $7.25 has been in effect since July 24, 2009, with eligible tipped employees paid at $2.13 per hour. When adjusted for inflation, the federal wage has lost about 9.6% of its purchasing power, which has led to advocacy for the wage to increase to $12-to-$15 per hour. To some degree, efforts to increase the federal minimum wage have waned as state and local governments have plowed forward in evaluating their own laws, many phasing in a benchmark of $15 an hour with target dates of 2020. In the most recent years, the thirty-one states to increase their minimum wage include Alaska, Arizona, Arkansas, California, Colorado, Connecticut, Delaware, Florida, Hawaii, Illinois, Maine, Maryland, Massachusetts, Michigan, Minnesota, Missouri, Montana, Nebraska, Nevada, New Jersey, New Mexico, New York, Ohio, Oregon, Rhode Island, South Dakota, Vermont, Washington, Washington, D.C., and West Virginia.
Please Login to read the full story, or you can Get Free 30-Days Hotel Business Review
The Hotel Business Review articles are free to read on a weekly basis, but you must purchase a subscription to access
our library archives. We have more than 5000 best practice articles on hotel management and operations, so our
knowledge bank is an excellent investment! Subscribe today and access the articles in our archives.