Westin Inspires the Hospitality Industry's First Textile Upcycling Program
By Sarah Lipton Senior Global Brand Director, Westin Hotels & Resorts | May 27, 2018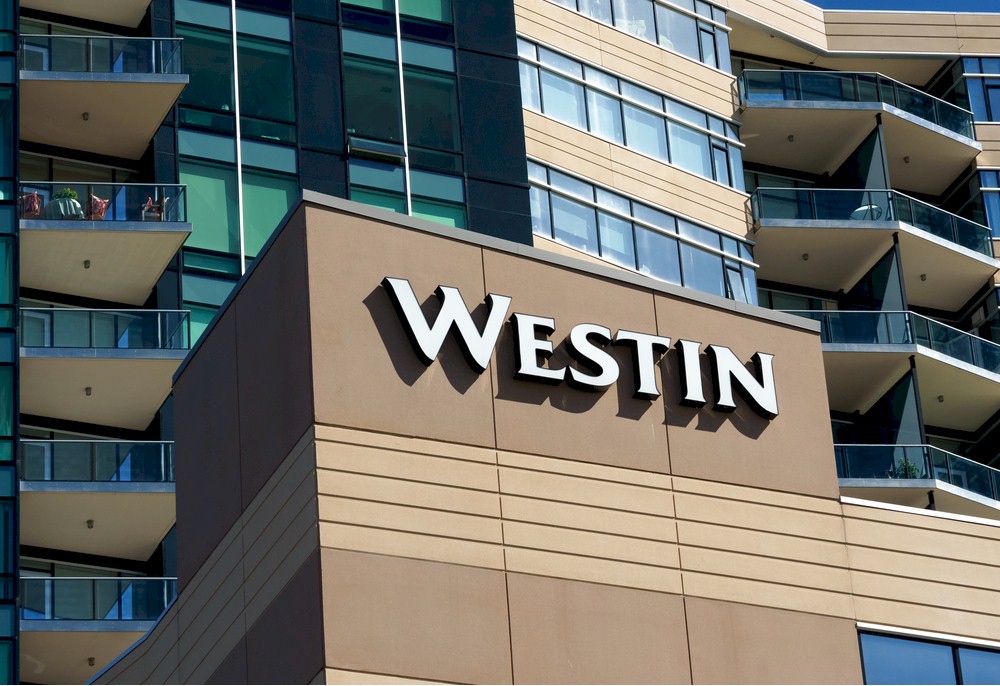 As sustainability becomes a larger focus in the hospitality industry, Westin wanted to find a way give back to the community in a way that further instilled our commitment to the environment and the well-being of our guests. We found a clear intersection between community health and the environment and began to brainstorm ways that we could leverage our expertise in wellness, while developing a model of sustainability that could be adapted industry-wide. Thus Westin, a brand focused on well-being, concentrates on sustainability and improving the well-being of the communities that surround our hotels and resorts as natural extensions of our guest offering and brand promise. This is also something of upmost importance to our guests with a growing number of travelers seek meaningful ways to give back while on the road. 75% of people surveyed globally saying that giving back is an important part of their well-being, 80% of respondents intending to give back or volunteer while traveling in the next year, and 89% of respondents more likely to book a hotel with a give-back opportunity. So, a holistic approach to wellness both aligns with this growing trend and meets consumer demands.
Sustainability & Giving Back as Fundamental Components of Wellness
Last year we introduced a global campaign called Let's Rise, taking on the distractions and unpredictability of travel and empowering people to regain control of their well-being when they need it most, while traveling. As an extension of this brand rally-cry, we launched a challenge called Project Rise through which we asked our associates for ideas for how together we can support the well-being of the communities in which they live and work through the lens on the brand's Six Pillars of Well-Being (sleep-, eat-, move-, feel-, work- and play well). More than 325 associates from around the world submitted ideas. One inspired insight encouraged the brand to find a productive way to repurpose the large amount of bed linens discarded each year due to wear and tear - a disposal process that previously did not have a centralized recycling process or recipient.
As a result, we launched Project Rise: ThreadForward, an unprecedented sustainability program that collects, processes and reweaves discarded hotel bed linens and materials, transforming them into thousands of pairs of children's pajamas to be distributed to children in need, whose circumstances can contribute to shortened and more fragmented sleep. The simple act of putting on pajamas helps them establish a healthy bedtime routine and in turn improve their quality of sleep. Project Rise: ThreadForward is our latest sustainability initiative that aims to improve children's health and create a more sustainable future for our world.
Sleep as the Foundation
Committed to helping our guests get a good night's sleep since the game-changing debut of the brand's now iconic Heavenly® Bed, we saw an opportunity to not only create an innovative industry-first upcycling program, but to also empower sleep in an entirely new way. In working with our partner the World Sleep Society, an international association whose mission is to advance sleep health worldwide, we surfaced data that showed a correlation between effective bedtime routines, better sleep patterns, and long-term wellness. The research showed that with a reliable bedtime routine - which includes putting on comfortable pajamas - children get better and longer sleep, which is shown to lead to improved cognitive functioning, behavior, and emotional well-being. Sleep continues to be the foundation of well-being; but despite this, a third of all adults and most children are sleep deprived. The simple act of putting on pajamas as part of a bedtime routine can improve a child's quality of sleep and cement long term sleeping habits. We also learned from Delivering Good that pajamas are one of the most requested items of clothing sought by various charitable organizations across the United States. Pajamas were the perfect extension of our commitment to good sleep habits, which fall within the brand's overarching commitment to help guests Sleep Well and maintain their well-being while traveling.
Please Login to read the full story, or you can Get Free 30-Days Hotel Business Review
The Hotel Business Review articles are free to read on a weekly basis, but you must purchase a subscription to access
our library archives. We have more than 5000 best practice articles on hotel management and operations, so our
knowledge bank is an excellent investment! Subscribe today and access the articles in our archives.