Westin Inspires the Hospitality Industry's First Textile Upcycling Program
By Sarah Lipton Senior Global Brand Director, Westin Hotels & Resorts | May 27, 2018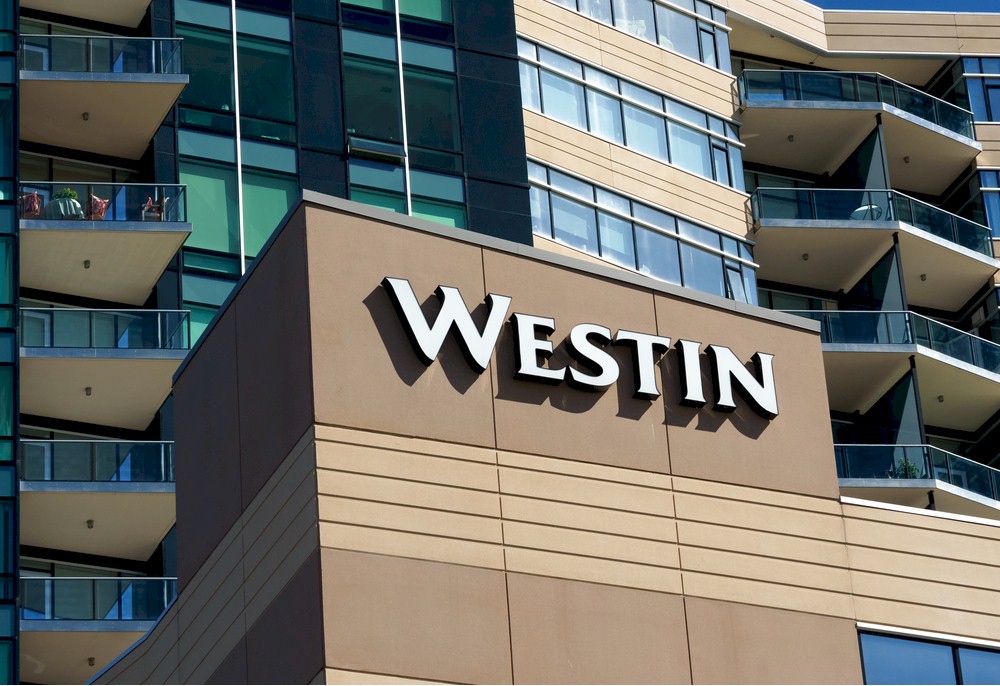 As sustainability becomes a larger focus in the hospitality industry, Westin wanted to find a way give back to the community in a way that further instilled our commitment to the environment and the well-being of our guests. We found a clear intersection between community health and the environment and began to brainstorm ways that we could leverage our expertise in wellness, while developing a model of sustainability that could be adapted industry-wide. Thus Westin, a brand focused on well-being, concentrates on sustainability and improving the well-being of the communities that surround our hotels and resorts as natural extensions of our guest offering and brand promise. This is also something of upmost importance to our guests with a growing number of travelers seek meaningful ways to give back while on the road. 75% of people surveyed globally saying that giving back is an important part of their well-being, 80% of respondents intending to give back or volunteer while traveling in the next year, and 89% of respondents more likely to book a hotel with a give-back opportunity. So, a holistic approach to wellness both aligns with this growing trend and meets consumer demands.
Sustainability & Giving Back as Fundamental Components of Wellness
Last year we introduced a global campaign called Let's Rise, taking on the distractions and unpredictability of travel and empowering people to regain control of their well-being when they need it most, while traveling. As an extension of this brand rally-cry, we launched a challenge called Project Rise through which we asked our associates for ideas for how together we can support the well-being of the communities in which they live and work through the lens on the brand's Six Pillars of Well-Being (sleep-, eat-, move-, feel-, work- and play well). More than 325 associates from around the world submitted ideas. One inspired insight encouraged the brand to find a productive way to repurpose the large amount of bed linens discarded each year due to wear and tear - a disposal process that previously did not have a centralized recycling process or recipient.
As a result, we launched Project Rise: ThreadForward, an unprecedented sustainability program that collects, processes and reweaves discarded hotel bed linens and materials, transforming them into thousands of pairs of children's pajamas to be distributed to children in need, whose circumstances can contribute to shortened and more fragmented sleep. The simple act of putting on pajamas helps them establish a healthy bedtime routine and in turn improve their quality of sleep. Project Rise: ThreadForward is our latest sustainability initiative that aims to improve children's health and create a more sustainable future for our world.
Sleep as the Foundation
Committed to helping our guests get a good night's sleep since the game-changing debut of the brand's now iconic Heavenly® Bed, we saw an opportunity to not only create an innovative industry-first upcycling program, but to also empower sleep in an entirely new way. In working with our partner the World Sleep Society, an international association whose mission is to advance sleep health worldwide, we surfaced data that showed a correlation between effective bedtime routines, better sleep patterns, and long-term wellness. The research showed that with a reliable bedtime routine - which includes putting on comfortable pajamas - children get better and longer sleep, which is shown to lead to improved cognitive functioning, behavior, and emotional well-being. Sleep continues to be the foundation of well-being; but despite this, a third of all adults and most children are sleep deprived. The simple act of putting on pajamas as part of a bedtime routine can improve a child's quality of sleep and cement long term sleeping habits. We also learned from Delivering Good that pajamas are one of the most requested items of clothing sought by various charitable organizations across the United States. Pajamas were the perfect extension of our commitment to good sleep habits, which fall within the brand's overarching commitment to help guests Sleep Well and maintain their well-being while traveling.
The Industry's First Textile Upcycling Program
To create the first-of-its kind program, we tapped into Clean the World, a leader in global health, best known for its soap recycling programs, and Divergent Energy, who sources innovative technologies and solutions, to develop the hospitality industry's first system to collect, process and reweave the discarded linens into a new fabric for pajamas.
In just 5 months, 50 Westin hotels around the world submitted approximately 30,000 pounds of bed linens & terry to be sorted, broken down and reweaved into new material, using industry best practices in textile manufacturing and a new manufacturing procedure developed specifically for this program. Of the 30,000 pounds collected, 97% is being diverted from landfill, and nearly 75% is going directly towards the production of textiles for this program… which was great news, since - according to the Environmental Protection Agency - an estimated 15 million tons of linens and textiles are thrown away annually in the United States alone. Roughly 11 million of this goes directly to the landfills.
We worked with San Francisco-based Venables Bell & Partners, Westin's strategic marketing agency, to conceive and design the pajamas, which feature the brand's signature color palette, zest (yellow), mint and flax (grey) as well as a whimsical illustration of a child rising over a moon with a book - a nod to a better sleep empowering a better day. They have been created in sizes 2-8.
With Delivering Good and their network of community partners, Westin will begin donating the first 1500 pajamas next month to children in need, who are most prone to suffer sleep anxieties, in markets around the world. Westin has also made it possible for guests to support Project Rise: ThreadForward. Now the children's pajamas are available for purchase for USD $25.00 at westinstore.com, and a portion of proceeds will go back to Delivering Good and continuing to support the efforts to give every child the opportunity to Sleep Well.
Greater Sustainability Mission
From the brand's upcycled pajama initiative to property-specific programs that give back to the community, sustainability and improving the well-being of the world are natural extensions of Westin's guest offerings as a growing number of travelers seek meaningful ways to give back on the road.
This month, in fact, The Westin Maui Resort & Spa will introduce the Westin Maui Waterman program, allowing guests to participate in thoughtfully-designed ocean adventures with champion standup paddle boarders, lifelong boat captains, outrigger canoe racers, and others who want to share their respect for the water and passion for the environment with travelers, while giving back to the local community. These watermen and women will also lead guests to learn about the national marine sanctuary fronting Ka'anapali Beach and the importance of "malama aina" ("protecting the land") through the beach clean-up activity as the sun rises above the majestic Mauna Kahalawai (West Maui Mountains).
All of Westin's sustainability initiatives, including a bath amenity upcycling program also launched in-conjunction with Clean the World in 2011 and the guest-facing "Make a Green Choice" water and energy conservation program through which guests can choose to help reduce our environmental footprint, support Marriott's Serve360 program - a new sustainability and social impact program that launched last year. Marriott's Serve360: Doing Good in Every Direction program is designed to foster business growth while balancing the needs of our associates, customers, owners, the environment, and communities. The platform that is organized into four priority areas:
Nurture Our World: To support the resiliency and sustainable development of the communities where we live and do business, we invest in the vitality of their children and natural resources, as well as deliver aid and support, especially in times of need.
Empower Through Opportunity: As one of the world's fastest growing industries, we are well positioned to be part of the solution. We partner with leading nonprofits to ensure workplace readiness and access to opportunity, focusing on youth, diverse populations, women, people with disabilities, veterans, and refugees.
Sustain Responsible Operations: While integrating sustainability across our value chain and mitigating climate-related risk, we are working to reduce our environmental impacts, build and operate sustainable hotels and source responsibly.
Welcome All & Advance Human Rights: With the goal of creating a safe, welcoming world for all, we rally for pro-travel policies and support programs that allow people to experience and understand other cultures. We work with leading nonprofit organizations to educate, advocate for and protect human rights throughout and beyond our business.
With our powerful penchant to give back, Westin continues to grow and evolve its programs and partnerships, addressing how wellness is integrated into consumers' lives through the brand's Six Pillars of Well-Being: Sleep Well, Eat Well, Move Well, Feel Well, Work Well, and Play Well. We continue continues to reaffirm its position as the preeminent wellness hospitality brand in the world - with 225 hotels around the world and 50 in the pipeline set to open in established and emerging markets from Mexico to the Maldives - uniquely positioned to improve the well-being of our guests, associates, and the communities surrounding our hotels by supporting the sustainable development of the communities where we do business.
HotelExecutive.com retains the copyright to the articles published in the Hotel Business Review. Articles cannot be republished without prior written consent by HotelExecutive.com.