Hyper-Localization: Bringing the Outside in When Building and Designing Hotels
By Scott Lee President & Principal, SB Architects | November 25, 2018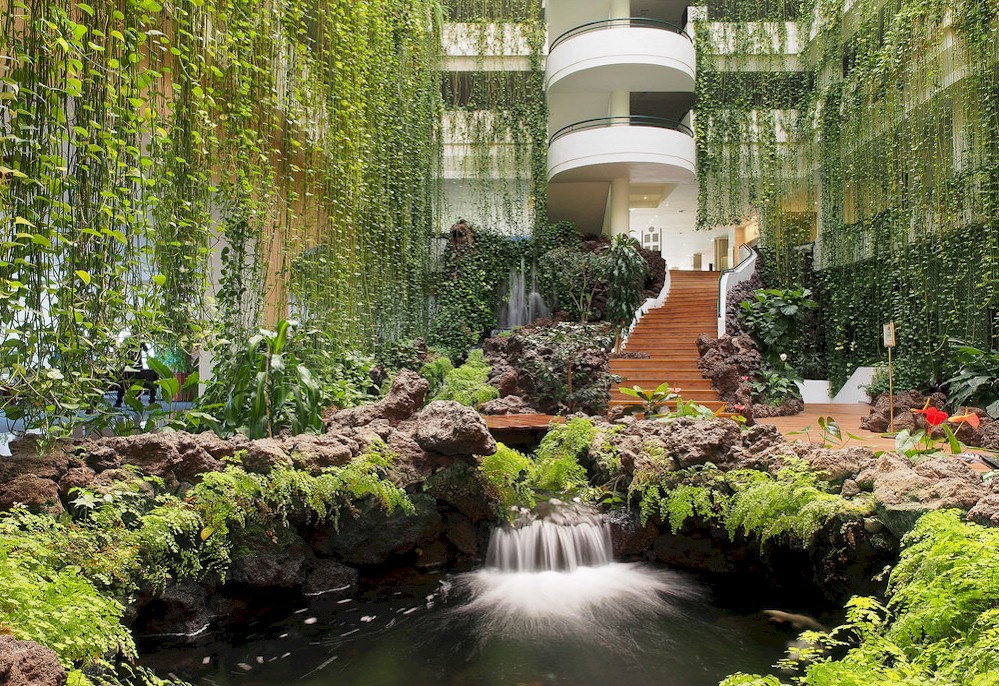 A Hyper-localized design demonstrates an intentioned approach to go above and beyond, weaving every possible detail into the destination itself. It's about taking things like the flora and fauna; climatic cues; the unique topographical nature of the site; one-of-a-kind experiences only found in a specific location and creating a vernacular that is familiar but also surprising and intriguing.
The idea of hyper-localized design pulls inspiration from various characteristics, including: history and culture, traditions and festivals, national landscape and topography, people and local businesses, memories and mythos, and seasonal flora and fauna. Creating a vision for a new property involves a deep dive into each of the areas that are special to a location, searching for the intricacies that will inform a design that speaks to the guest and allows them to take part in an unparalleled experience.
Gone are the days of the predictable hospitality model from both the perspective of the built environment,the program and operations. The rise of boutique hotel brands and independent operators has transformed the luxury hospitality landscape to represent the exclusivity of each destination while harnessing a sense of inclusivity of the community. There are many aspects of a location that influence and spark a creative drive in designers. Boutique hotels, for instance, have always aspired to be a reflection of the place and worked against what made some of the big brand hotels so successful for so long. They've captured a genre of traveler that has now grown and flourished, setting a new expectation for tailored design that's now paved the way for larger hospitality icons to evolve and reposition themselves.
Growing up in the Bay Area, I've watched the area go through a transformation, at times a very rapid transformation due to the growth of the tech industry and entrepreneurial spirit. Driving down the Peninsula and going through areas like Mountain View and Palo Alto, I'm reminded of the areas' agrarian past; fruit trees as far as you can see and sprawling farms. Today, we're met with a myriad of tech campuses, some devoid of any real connection to the rich history of the land they occupy.
When we were asked to design the 1 Hotel in Sunnyvale, we knew we wanted to connect the design to the innovative tech community that had been a catalyst for growth in the area, but also to the agrarian roots that had visually started disappearing. Bringing native elements into the project, like fruit trees and vegetable gardens that grace the property, we gave a nod to orchards and farming practices of the past. The hotel is a respite of the surrounding tech campuses and mixed-use developments, celebrating the ruralness that once was and the strong connection to the outdoors.