Last Call: Addressing Alcohol Licensing Issues with Hotel Investors Before It's Too Late
By Stacy Kula Chair of the Alcohol & Hospitality Department, Stoll Keenon Ogden, PLLC | December 23, 2018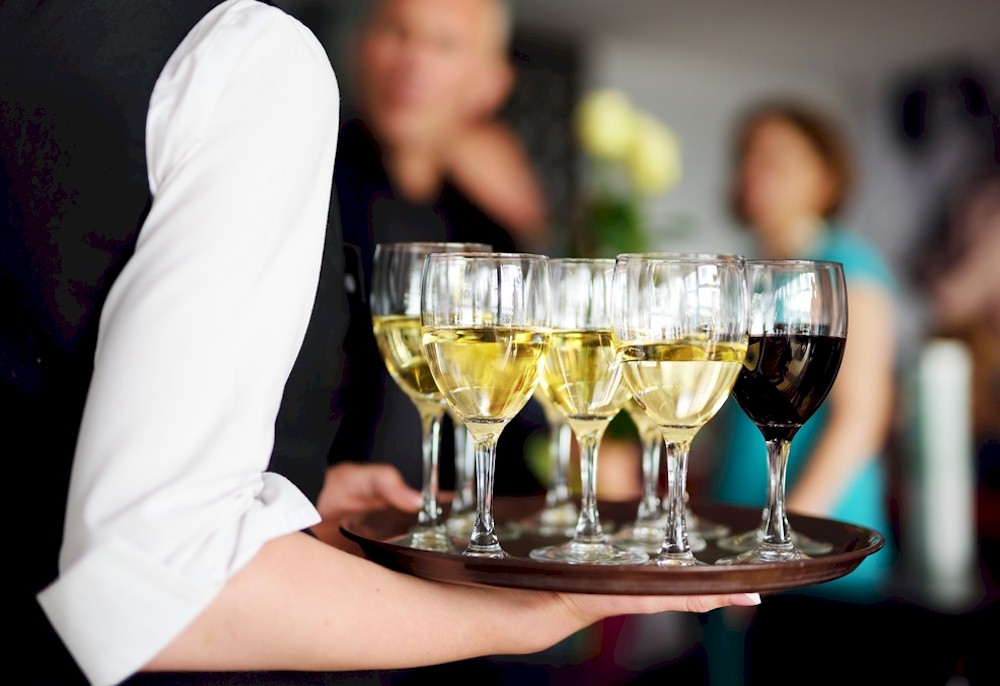 Today, hotel owners are seeking alternative sources of funding other than traditional bank loans, and private equity groups and other investors are more than happy to provide that funding for the right deal. But if that deal is signed before the hotel owner can do the proper due diligence, hotel owners quickly learn that the infusion of capital isn't worth the problems it can create if those new investors aren't eligible to be on the hotel's alcohol licenses. This article addresses the alcohol license issues hoteliers should consider before they ink the deal.
Background
Hotel ownership generally follows several models. Sometimes, the owner of the real estate operates the property and is vested with management of the hotel operations, including holding the alcohol licenses for the on-site restaurant or bar. More frequently though, when ownership of the operations will remain within the same ownership group, the hotel operations are divided among several companies to protect assets from liabilities as much as possible. (You can imagine wanting to protect the building and dirt from a claim arising out of a DUI accident after a patron has visited the hotel bar.)
So, for example, one company may own the building and the dirt and lease it to a second company. The second company may manage the hotel operations and employ the employees. And yet a third company may manage the food and beverage (F&B) operations, including holding the alcohol licenses. Although different companies may own and operate the hotel, the ultimate individual ownership of those companies may be the same. On the other hand, some of those companies may be unrelated parties or franchisees leasing or managing the hotel.
Regardless of how the hotel ownership is structured, it is the company that holds the alcohol licenses – the licensee - that we are concerned about in this article.
If you have ever owned a hotel in more than one state, you know that the alcohol beverage control (ABC) laws of each state can vary drastically – so much so that what is legal in one state may actually be illegal in another state. Thus, a hotelier should never base its legal decisions regarding alcohol licensing on his or her experiences in another state, but should instead investigate (or easier, hire an attorney) the ABC laws of each state. However, there are certain overarching principles that each state recognizes, and this article identifies those principles so that you can narrow the scope of your due diligence before those potential investors become owners.
Screening Investors
Again, every state's ABC laws are different, but generally, most states will require that a new ABC license application be filed with the state and/or local ABC regulatory agencies when a certain percentage of ownership in the licensee changes. Even if a new application is not necessary, there may be a legal requirement to disclose the new ownership and affirm under penalties of perjury that the new investors are eligible to be on the alcohol license. Thus, it is important that the hotelier screen potential investors before contractually agreeing to sell any percentage in the licensee because that change in ownership could affect the hotel's alcohol licenses.
Most states observe the concept that you cannot do indirectly what you would otherwise be prohibited from doing directly. Put another way, if an individual would not directly be an eligible license holder, usually (but not always) forming an entity to hide the individual's disqualification is not permissible and will merely make the entity ineligible as well. Otherwise, every ineligible individual could simply form an entity to shield himself or herself from that disqualification, and that would not be fair. Currently, the licensing trend is that the ABC regulatory body will require not just disclosure of the applicant, but of the owners of the applicant, sometimes identifying every direct and indirect owner.
Most investment groups have multiple owners (sometimes even hundreds of owners), so reporting requirements can be quite cumbersome. Of course, there are certain exceptions depending upon the state, and those exceptions tend to focus on the percentage of ownership and/or control the person will have in the licensee's operations and how many tiers of ownership separate the ineligible individual from the licensee.
You should also note that once an individual or entity makes the investment, that potential investor becomes an owner. Often times, licensees try to make the argument that someone is just an "investor", and not an "owner", and therefore, does not need to be reported on the ABC license application. In most states though, the concepts are synonymous. This article uses those terms simply to differentiate between the existing owners and the new owners making an investment that need to be screened to determine eligibility – the "investors".
Sometimes those new investors may not have all of the same rights that existing owners have – they may have less or even no voting rights, they may receive preferential returns, etc. Regardless, the new investors will generally need to be reported on the ABC license application, but it is worthwhile to see if your state provides an exception.
Eligibility
So, what does the hotelier need to consider before committing to a sale of some portion of the licensee? The primary issue the hotelier must consider is whether the investor is eligible to be on or hold the alcohol license. Even though the investor may not directly hold the license, the fact that the investor indirectly owns a part of the licensee is usually sufficient for most ABC regulatory bodies to consider that investor to be "holding the license".
What makes an investor ineligible?
a.  Three-Tier System – Holding Alcohol Licenses at Different Tiers
Holding an alcohol license at a different tier in the alcohol industry can make an investor ineligible. By way of background, inherent in the alcohol industry is the concept of the three-tier system – a system that governs the production, distribution and sale of alcohol. The Twenty-First Amendment of the U.S. Constitution repealed Prohibition and vested in the states the right to regulate alcohol within their borders.  After Prohibition, the three-tier system was developed by the states to prevent situations where retailers were essentially beholden to sell one manufacturer's product, creating a monopolistic effect and decreasing competition.
Essentially, absent a specific exception, the "three-tier system" requires that: Manufacturers only sell alcohol to wholesalers/distributors, and wholesalers/distributors only purchase from manufacturers; Wholesalers/distributors only sell alcohol to retailers, and retailers only purchase from wholesalers/distributors; And, finally, that retailers only sell alcohol to the end consumer. Separation of the tiers was supposed to ensure that each tier, and especially the retailers, remained independent.
Generally speaking, if a licensee or its owners or officers own an interest in one tier, the licensee is prohibited from owning or operating in another tier. But again, states rarely enforce exactly the same rules under exactly the same conditions because each state created its own regulatory scheme under the Twenty-First Amendment.
A hotelier must determine if a potential investor has an ownership in an alcohol license at another tier or in an alcohol license that would otherwise be incompatible with the hotel's license prior to the investment being made. Although the three-tier system has become a permanent fixture throughout the nation, each state regulates the implementation of it a little differently. For example, Texas strictly followed the three tier system until very recently, altogether prohibiting ownership at more than one tier, even one share of stock.
Texas still strictly follows that rule, but has created an exception for "institutional investors," such as mutual funds, pension funds and private endowments. Tex. Alc. Bev. Code Section 102.01  ; McLane Company v. Renewal Application of Core-Mark Midcontinent, Inc., Docket No. 641572 (Texas Alcoholic Beverage Commission March 14, 2018)  Illinois law prohibits more than 5% ownership at more than one tier. 235 ILCS 5/6-4(a).   The Commonwealth of Kentucky is more liberal and allows a person to own less than 10% at more than one tier and more than 10% at another tier. KRS 243.110, KRS 244.240, KRS 244.570 and 804 KAR 4:015.
However, among other restrictions, Kentucky also prohibits ownership at a tier if a spouse owns 10% or more at another tier, and Kentucky will aggregate spousal ownership. If a husband owns 5% in the manufacturing tier and the wife separately owns 5% at the manufacturing tier, the couple is collectively deemed to own 10% at the manufacturing tier, and now neither may own more than 10% at any other tier. 804 KAR 4:015. It is not unusual for states to consider ownership held by family members or the ability to influence decisions in other tiers when determining eligibility.
b. Prior Criminal Convictions
Most states prohibit an owner of a licensee from having certain criminal convictions within a defined period of time prior to applying for an alcohol license. Those states will usually require some form of criminal background check on the owners and officers of the licensee or an affidavit stating that no such prior criminal history exists. Some states only require criminal backgrounds on owners who hold a certain percentage of ownership (usually under the theory that because the owner holds such an ownership percentage, that owner could control the business decisions made by the licensee). The hotelier needs to understand what the criminal prohibitions are and ensure that the potential investor's criminal backgrounds do not make them ineligible license holders.
Every state has a different threshold for those types of convictions, and the dates of those convictions, that make an investor ineligible. For example, in Tennessee, a person, firm or corporation having at least a five percent ownership interest in the licensee cannot have had, for ten years prior to the ABC license application, a conviction of a violation of the laws governing the sale or manufacture of alcoholic beverages or of any felony. Tenn. Code Ann. § 57-4-201(b) (2).   In Colorado, the fact that a person has been convicted of a felony or other offense involving moral turpitude does not, in and of itself, prevent the person from obtaining a license, but should be considered to determine if that person's character, record, and reputation aresatisfactory to the respective licensing authority. CO Rev. Stat. § 24-5-101 ; CO Rev. Stat. § 44-3-307.
c. Prior Alcohol License Violations or Revocations
The ABC license application often requires disclosure of previous alcohol violations or revocations of other alcohol licenses. Obviously, prior violations and revocations can establish a pattern of bad behavior that the regulatory agency may not want to license. In Missouri, an applicant must wait at least five years after its alcohol license has been revoked to reapply for another alcohol license. Mo. Rev. Statute § 311.060 (2016).   In Kentucky, an applicant cannot apply for another license for at least two years after revocation of an alcohol license. KRS 243.100(1) (e).  
It is important for the hotelier to understand this information prior to committing to sell a part of the licensee to the new investors so that the hotelier can determine whether the infusion of capital will really help, or if the deal otherwise needs to be restructured.
Exceptions
Some states acknowledge that it would be difficult if not impossible to report every direct and indirect owner of a publicly traded company or a private equity group. If the investment vehicle is a publicly traded company or private equity group or similar type of entity, you should check the laws of the state in which the licensee is licensed to see if a reporting exception exists.
Forced Buy/Sell
It is also important that the purchase agreement, as well as any future operating agreement, include a mechanism by which an otherwise eligible investor could be forced out of the licensee if that investor later becomes ineligible. (Both past and future actions of investors can affect the hotel's alcohol licenses. And that applies to the current owners as well as new investors.) Otherwise, such disqualification has the potential to affect the alcohol license and the F&B operations of the hotel. Thus, future operating agreements should contain a forced buy/sell provision whereby the hotel and/or remaining owners would purchase the ineligible investor's interest in the licensee.
The purchase price paid should not be at a premium because the ineligible investor is forcing the licensee and/or other owners to raise capital that they would not otherwise need to but for the ineligible investor's "bad acts". Although the ownership in the licensee should be relinquished immediately, the hotelier should consider whether the payments are made immediately, or over a period of time, which may be easier to fund. In other words, the buyout period shall give the purchaser enough time to raise the funds to pay the purchase price without causing severe economic impact.
Summary
Every state has a different statutory scheme governing alcohol licensing – so different that you cannot rely on your experiences in one state to determine an outcome in another state. Although every state has its own requirements, the below list covers the majority of common issues. Remember that in some states you may need to examine these issues at every level of ownership in the investment group until you have evaluated all of the direct and indirect individuals that own the investment group. Collecting the following information from the outset will help move your due diligence along:
1. Has anyone* ever held an alcohol license, whether currently or in the past? If so, provide legal and DBA (doing business as) names, type of license (retail, wholesaler/distributor or manufacturer), state in which license(s) held and whether the license is currently held.
2. Has anyone received an alcohol violation or ever had an alcohol license revoked? If so, provide specific reasons and outcome and state in which the violation or revocation occurred and date of violation or revocation.
3. Has anyone ever been charged with a criminal offense (misdemeanor or felony)? If so, provide details and dates of conviction and release from parole or probation, if any.
*Depending upon the state, "anyone" could include the investment vehicle, its officers, and all of its direct and indirect entity and individual owners.
HotelExecutive.com retains the copyright to the articles published in the Hotel Business Review. Articles cannot be republished without prior written consent by HotelExecutive.com.