How Hotels Can Turn the Sharing Economy & Local Area Trend Into an Opportunity
By David Millili Chief Executive Officer, Runtiz | January 06, 2019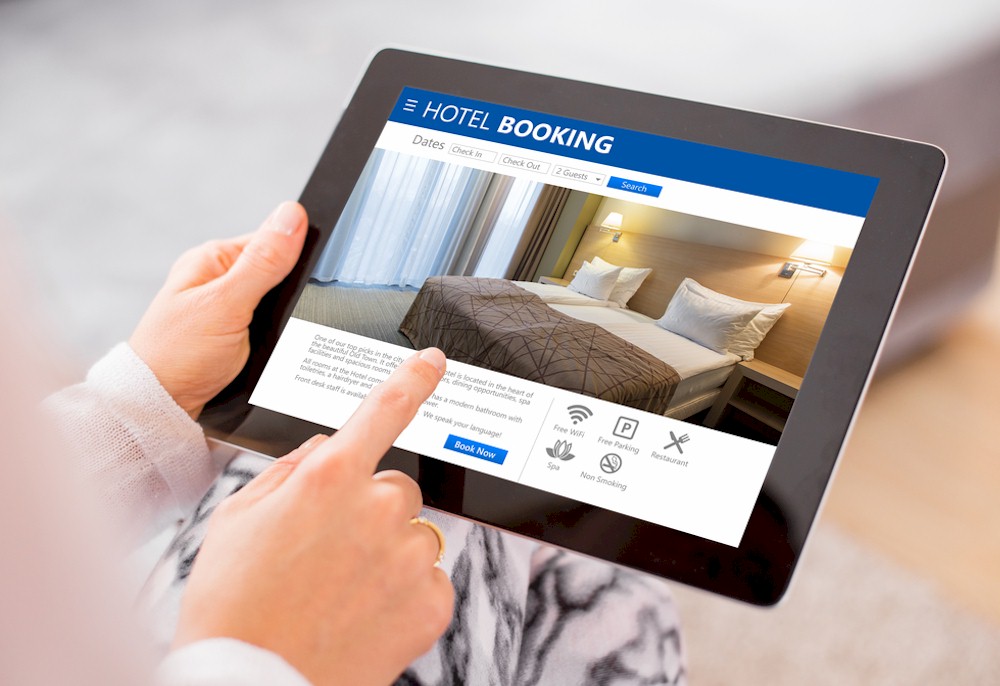 Alternative accommodation sites, most notably Airbnb, are putting pressure on hotels and have changed the hospitality landscape as never before. Airbnb reports that in New York City, their guest stays average 6.4 nights versus 3.9 for hotels. They also claim that their guests spend $880 at NYC businesses, compared to $690 for average NY visitors. Notably, 82% of Airbnb listings are outside of midtown (Airbnb).
Sure, these are compelling numbers, but let's look at the reality. Most travelers can afford to stay longer and spend money when they pay lower rates for a home rental with fewer services that is outside of the main tourist areas. It's not that Airbnb isn't a threat, but I'm with Hilton CEO Christopher Nasetta in believing that the sharing economy is "a different business," the reason he says Hilton won't be joining Marriott and Hyatt in the private accommodations sector (Skift).
In fact, where Airbnb and other alternative rental sites have the most significant impact is in high-demand periods when hotels sell out and competition from rentals can serve to drive down room rates. But the overall effect, according to a recent report, is 1.3 percent fewer hotel nights booked and a 1.5 percent loss in hotel revenue (Forbes).
We know the sharing economy creates a local area experience that has traveler appeal. To compete, to take back those revenues, hotels must look at their value proposition. Many hoteliers are so consumed by operating their own miniature cities that they have overlooked how to improve the guest experience in a way that can actually capitalize on both what hotels and private accommodations can offer.
The Haves: Where Hotels Are Already Succeeding
What private accommodations companies own are platforms and data. The Airbnbs and Homeaways of the world are technologies. Owners provide the product. Where hotels have the first advantage is in owning or managing the product-you have total control. Hotels appeal to the side of travelers that desires security. Travelers are more confident in the product; they aren't just relying on sharing site review and traveler photos to decide on a space. They have the confidence that rooms will deliver on the promise and that if they don't, the issue will be remedied.Frankly, guests don't want to spend that much of their time in the room anyway. Most of them want to be out in the world having the local experiences sharing sites have built themselves on; the sleeping space is a vehicle for an experience.
Hotels also have data with which to understand guests profoundly and personalize the experience. And hotels can create relationships and offer meaningful engagement with guests because they have staff. On-site employees are a big bonus in this competition. Sixty-eight percent (68%) of customers in the 2017 Customer Service Barometer said that a pleasant representative was essential to their recent positive service experiences, and 62% said that a representative's knowledge or resourcefulness was key (American Express).
At hotels, issues can be resolved in person and efficiently; whereas, with sharing sites, travelers risk waiting on an owner who's busy with family engagements, traveling, or otherwise occupied or delayed. What hotels have right in front of them, when harnessed through technology and educated staff, can easily meet-possibly exceed-guest expectations. Ultimately, the sharing economy is about more than staying in a condo or a home, it's about achieving an experience, and maybe just as important, getting it with ease.
The Have Not's: What Hotels Need to Compete
Hotels have lagged behind both in technology and in embracing the local area trend. Where hotels can compete with the sharing economy has more to do with elevating technology to meet the desires of a new generation of digitally fluent travelers than it does changing the actual product. Here are four ways hotels can create relevant value for travelers in today's landscape.
Reduce Traveler Decision Fatigue
Some sources say humans make 35,000 decisions each day. Whether or not you buy that it's such a vast number, I think we can all agree that decision fatigue wears most of us out, especially when traveling. Airbnb has simplified travel research by helping traveler identify what kind of trip they want through isolating neighborhoods and curating local experiences. However, once guests are on location, they're basically on their own except for the ability to message owners. The experience doesn't follow the guest through the stay try as Airbnb might to launch ancillary features.
What hotels can do that sharing sites don't is to offer robust access to in-stay opportunities via technology, simplify the tech experience, and, ultimately, decrease the choices guests must make. Integrated mobile technologies are a big part of this. Give guests as much as they need to navigate their entire trip via mobile device-check-in, check-out, room key, easy access to local neighborhood information, interconnected travel apps, and in-stay reservation capabilities. Some hotels are going so far as to launch local tours and activities; however, merely centralizing access is a value-adding step in the right direction.
Combat Travel Technology Friction
Hotels need to consider the utility of the digital experience consistently; it should be tightly integrated into the guest's stay. For instance, one of the most asked questions at a hotel is "what's the best way to get there?" Most guests' phones already have Uber apps downloaded. From within a hotel app, it makes sense that the guest could open Uber and have it pre-populated with the hotel as the destination. For local dining recommendations, guests could be allowed to easily click on the OpenTable link from within the hotel app that brings them to book a reservation at the restaurant that staff has suggested, instead of going to Google and Yelp to find dining options. These relatively simple tweaks have a substantial impact. Guests associate the positive experience with the hotel service rather than work they've had to do on their own.
Another of the ways hotels can reduce travel friction is by creating integrated connections and processes. Things like smooth handoffs or context-based engagement that's based on data gathered in earlier interactions. Seventy percent (70%) of customers say that this is important to them. Further, research shows that over half of customers say it is very important that brands use technology to create a seamless experience (rDialogue).
The "Hotel-Guest" Relationship & Data
Have you heard of the Airbnb-guest relationship? Nope. They may have a brand following, but that's different from a relationship. How many homeowner-guest relationships happen after a home stay? Very few. Due to the trifecta of data, service, and staff, hotels have the unique ability to create lasting relationships with travelers. With integrated, personalized data about guests, hotels can connect with guests via app, text, chat, email, and person-to-person before, during, and after the stay. These are the relationships that build loyalty, because as rDialogue's research notes, "travel loyalty is influenced significantly more by non-transactional drivers-recognition, time, access and information-than retail." Using data effectively via multiple tech outlets improves the guest experience of all non-transactional drivers-especially time.
Localize Through Your People Most guests don't want old-fashioned, stodgy five-star service anymore; they prefer intimacy to conventionalism. Authenticity goes a long way toward giving guests this sense of connectedness. Personable staff allow hotels to further localize the experience, especially in limited service spaces that don't have concierges. Here, hotels can still recommend a unique experience for their guests that they would not find on Google or Tripadvisor, creating a memorable experience that the guest associates with the hotel/brand. Train staff that it's not just okay to share, but that it's desirable to be themselves around guests. This is how relationships evolve and how guests find out the things they won't get on third-party travel websites.
Further, equip staff with guest data and preferences so that they may proactively engage with guests. If the hotel system says Mr. Smith plays golf every day during vacation, it makes sense that the front desk would ask him about his game that day or trigger the mobile offer to make a tee time for the following day. Sometimes the simple moments can go the farthest-and they mean much more than a rote check-in procedure.
Conclusion
Last year, the NY Times ran a piece about a surge in start-ups and hotels catering to local experiences. BonAppetour, for instance, connects travelers with local chefs. HelloScout allows guests to text local experts. Giving guests access to the local area makes sense, but what hotels can do that the others haven't done, yet, is to connect it all. Create the technology that, in addition to giving travelers tailored information, also simplifies their experience across the entire guest pathway. There are concerns that more focus on technology will de-personalize travel.
Skift CEO Rafat Ali tells CIO that part of the reason for Airbnb's success is the appeal to "travelers yearning for more authentic and human travel options and less efficient, "cookie cutter" hospitality experiences." Aren't hotels just as, if not more, poised to offer this? If anything, efficient technology that streamlines the experiences for guests and staff means more room for authentic relationships to unfold.
HotelExecutive.com retains the copyright to the articles published in the Hotel Business Review. Articles cannot be republished without prior written consent by HotelExecutive.com.