The Downside Of Pandering To Social Media
By Dean Minett Founder/Director, Minett Consulting | February 24, 2019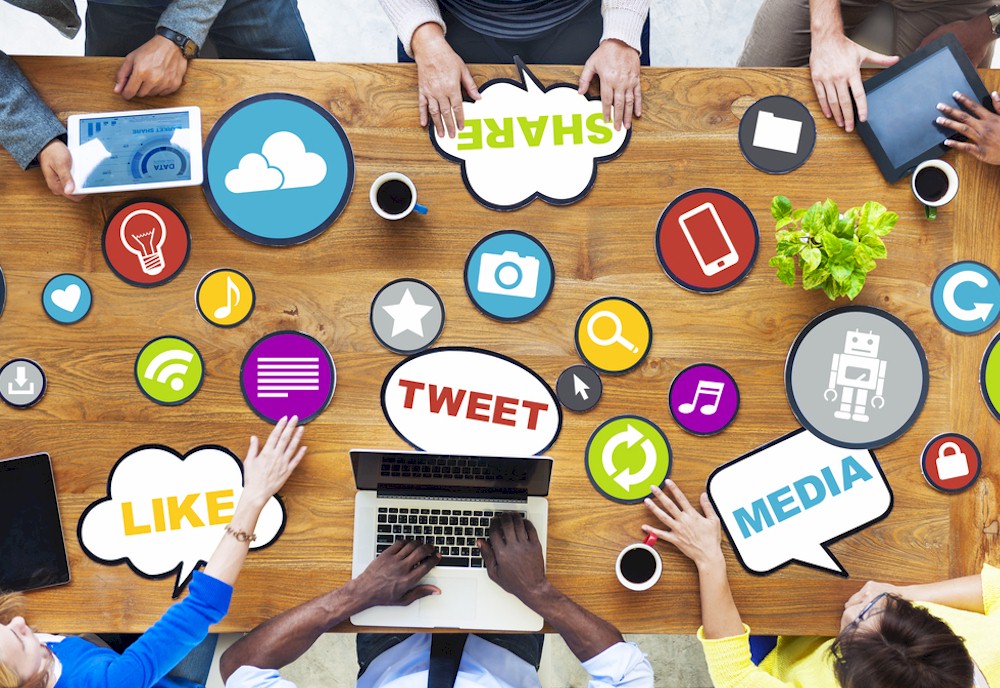 There is no shortage of inspirational quotes on the subject of being true to yourself, but one that strikes me is the Shakespearean quote in Hamlet, spoken by Polonius to his departing son: 
"This above all: to thine own self be true, And it must follow, as the night the day, Thou canst not then be false to any other." 
The more I think about these words, the more I realise how useful they are to hoteliers working in the age of social media.
Think back, if you will, to a time when social media was nothing but a twinkle in the eye of the early internet. Think back even further, to when travel plans had to be made over the telephone, by mail, or telex or even by driving the family station wagon to a bricks-and-mortar travel agent. 
Back then, hotel reviews and feedback may have appeared in magazines or trade journals, but for the most part, reputation traveled by word-of-mouth. The local travel agent would be a solid source. Airport personnel offered recommendations on the fly. Taxi drivers gave hotel advice on the street. If there was a good hotel where you had stayed previously, you gravitated toward it. The star rating of a property could go a long way toward setting expectations, as could the familiarity of brand names. 
In short, the whole process of researching and booking hotels was different. It contained a greater element of luck, experience, and insider knowledge. If a guest had a great experience at a hotel, they would stay again. They might even tell friends and family. If it was a lousy experience, they could lodge a complaint with management, advise friends and family, and make a point of never going back. A guest who was very hot under the collar might try writing a letter to the local newspaper or initiating legal action, but such things were an exception and not the rule. 
Many a positive hotel experience went largely unappreciated in those days, and many a bad experience was swept under the lobby rug. For dicey hotels with a casual attitude towards quality, this may have been a favourable state of affairs. For hotels that strove for excellence, it was a slow burn and if there had of been a way for guests to disseminate their positive experience that would have been a dream come true. 
Well, the dream came true ­– but from a hotelier's standpoint, social media has been a mixed blessing. The ability of each guest to publicly and permanently attach their experience to a property's reputation is quite arguably the most complex development in the history of the business. 
How Social Media Has Influenced The Hotel Space 
As the internet evolved, the demand for a virtual domain where hotels could be researched, booked and reviewed – all in one place – was fulfilled by OTAs. These megaliths have been refining their platforms (and taking a good piece of the hotel business) ever since. Major developments in the hotel industry, including Marriott's acquisition of Starwood, can be traced in part to a growing challenge on OTA booking supremacy. 
In recent years, though, social media has come to play a role that is equally if not more profound than OTAs. Engagement on Facebook has gained relevance. Instagram and Pinterest are highly sought-after forms of "organic" exposure. Twitter is sometimes used by guests as a tool to resolve situations or gain leverage. If the hotel doesn't address a negative Tweet, it will hang around in perpetuity, discoverable by bots and visible to the general public. On the other hand, if the issue is addressed in a graceful and resolute manner, it could turn into a positive. 
There are many cases where a hotel deserves to be called out for dropping the ball and failing to resolve a problem that was identified. There are also cases where a former guest behaves with undue emotion, or does not give the hotel a chance to address concerns before posting negative comments on social media. There have been, and will be, unethical attempts to smear hotels, or hold negative comments hostage until favours are paid. 
Aside from the social storytelling that affects a hotel's reputation, there is also the slow-drip effect of social media on a hotel's design, decor, amenities, and services models. New gadgets and in-room control systems are coming available every month. Lobbies around the world are hastily being re-made into co-working spaces. Is it always being done right? Is it always necessary?
Sharpening Our Awareness 
The complexity and speed of social media must sharpen our awareness of it, and impact our engagement strategies. Being proactive doesn't mean following every trend, bowing to every comment, or desperately trying to sway your reputation online. It means having a good vision of your standing on social channels, and behaving in a way that is true to yourself as a brand. It means, in the words of our Shakespearean philosopher, "To thine own self be true." Travel trends are endless; they will never stop coming. Hotels must be fluid and participatory in these mediums, yet remain anchored to an identity. Otherwise we lose sight of facts, standards, and expectations. 
#Bloggergate 
A recent exchange between a social media influencer and a three-star Dublin hotel casts light on these complex dynamics in a fascinating way. Into the inbox of the hotel manager came an offer from a young Instagram user based in the UK. Citing the robust numbers on her account and the success of a past deal with another hotel, she pitched a series of Instagram posts featuring the hotel, in exchange for a romantic five-day stay over Valentine's Day. 
The hotelier not only refused the offer but took issue with it, and made his response public on Facebook. The influencer, a young woman, experienced a backlash on social media. She then published Youtube video in which she described herself as a young person running a business from home who had nothing but the best intentions. The manager, likely experiencing a backlash of his own, stood his ground and proceeded to ban all social media influencers from his hotel. 
This story was widely reported in global media, and was soon dubbed #bloggergate. Many hoteliers who read the story felt that the manager's combative attitude was over the top and counter to the hotel's good reputation; yet many applauded his bold stance against the tricky dynamics of crowdsourced advertising. The woman wanted to be a guest and a contractor at the same time, felt she had a legitimate product to offer, and sought payment in the preferred currency of millennials: Experience. The hotelier effectively said, 'That's not a legitimate way to do business.' 
There's no question that the right hotel could see returns from working with the right social media influencer, but there are so many of both, and not every deal is the right deal. It is interesting to consider what would have happened if the manager had agreed to the deal, but had inadvertently delivered a poor guest experience to the influencer. Would the agreement have precluded her from being honest about her experience? If so, what would it say about the dynamic between hotels and social media influencers? 
Tripping Over Our Feet 
As mentioned earlier, channels like Pinterest and Instagram expose people – including hoteliers – to thousands of new hotel designs, service models, gadgets, and amenities every day. Travellers are not only travelling more but they are much more experienced. On travel and lifestyle channels, the race for what's hip and new is unceasing. 
A recent op-ed published on Skift takes the stance that hotels shoot themselves in the foot by going bananas for current trends in design and technology. The author praises "hotels that are confident and comfortable in their own skin" and disparages those that are too quick to remake themselves in the image of the day. 
Social media is a real-time pulse of what's trendy and new. As such, it presents a unique test of identity for hotels. Each positive review has to be earned by the hard work that goes into delivering an outstanding hotel product. Each negative review has to be addressed, and in a larger multiple – but this leads to the problem of fear. 
We can't run our hotels merely to make sure we get good reviews, or because we are scared of getting a bad review. We can't always change course according to the latest social media posts, advertising trends, top-ten lists, or PR releases from global brands with deep pockets. The constant buzz can make a hotel feel unmoored, like a ship tossed about in the storm. Strategic change is one thing, and there is natural evolution over the course of time. An impulsive and reactive stance, however, is not what people expect of a good hotel. They expect an entity that is solid, organised, and firmly anchored to its own vision. 
Of course great customer service should be a given and any negative feedback on this should be acknowledged and addressed immediately, but as hoteliers, we have to run our business the way we think is right - in accordance with the vision and integrity of the hotel, not in pandering to a notoriously fickle public. Not everyone will like it, but as Seth Godin has said, we shouldn't be trying to please everyone, we should be trying to please our tribe. 
The conversation around hotels is never-ending and endlessly rewarding – but it's like the old days in one key respect. If you strive for excellence (and are true to yourself), your reputation will find its place.
HotelExecutive.com retains the copyright to the articles published in the Hotel Business Review. Articles cannot be republished without prior written consent by HotelExecutive.com.