Today's Human Resource Director: New Attributes in Times of Change
By Bernadette Scott Senior Lecturer, Business Management, Glasgow School for Business & Society | March 24, 2019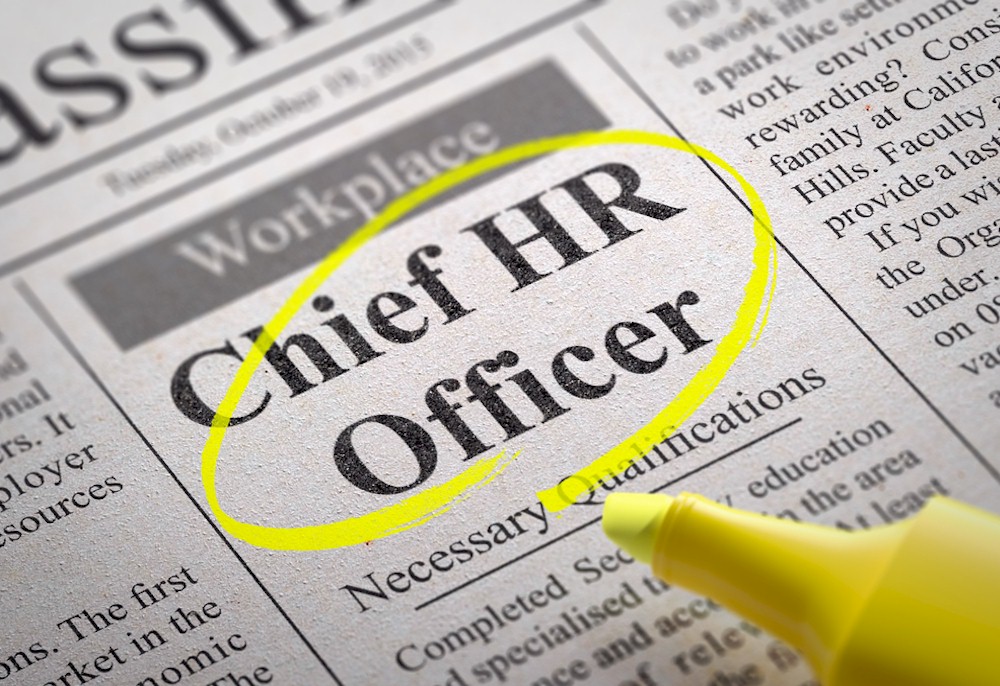 Working in hotel operations has never been more complex, diverse and uncertain. In tandem, the role of the HR professional has never been so sophisticated and far-reaching. It continues to evolve and no longer confined to the administrative, today, the hotel operations HR professional finds themselves at the very heart of organizational leadership strategy. Responsibilities include the development of structures, systems and deliverables, whilst incorporating people centred business needs at global levels and their future proofing.
Challenges loom in the form of the need for more innovation and efficient ways of working (incorporating flexibility and adaptability), as well as keeping abreast of technological advancement (social and network based technologies are a sector predominance), changing employee demographics, managing HR analytics, employment relations and legalities and the undeniable factor of global skills shortages.
The knowledge era, a time when knowledge and creativity are the most important commodities requires certain types of workers – Knowledge Workers! The HR professional of this era is characteristically one with education and who can view learning as being a flexible but essential commodity. On-going scholarly activity and development will define this person, who uses not only their cognitive abilities to good effect, but is also aware of and honing their own skills sets and personal attributes to contribute their own unique package to the growing need for specialism and adaptability within the profession. They will operate in ethical ways as well as being able to demonstrate levels of social and professional understanding with high levels of information literacy and communication skills.
This contributes to the creation of an organizational culture of specialists who take every opportunity to learn across the contexts they find themselves in. This learning will be both formal and informal and will take a fluid approach to knowledge accumulation to bridge the complex social, cultural and economic environments needed to operate and indeed, be successful in.
Change, we know, is inevitable. We are living and working in an era of continuous change which has major impacts on the HR function, which is charged with the complexities of taking a people centric approach in helping organizations respond effectively. Global uncertainty around political movements we know can have huge impacts on hotel sector employment markets, challenging ease of access to talent, employment rights and the rate of foreign exchange affecting reward packages.
Workers are expecting different and malleable options from their employers now and the hotel sector cannot hide from the employee voice demanding such things as flexible working (particularly for female employees with carer responsibilities), remote working (when and if possible) incorporating the use of new mobile technologies, increased use of social media as a platform to communicate with staff as well as the increase in levels of automation as we strive to provide the 24/7 services demanded operationally.
Being heard on these matters is an important one in the recruitment and retention of staff. Employee voice is important to talent retention. An organizational culture which enables employee communications informally and formally is paramount and can improve perceptions of good organizational communication overall. Effective HR leadership should challenge organizational barriers which prevent employees having a say on improvements.
Feedback helps the HR function by helping to identify issues and provide the very essence to support a people centred argument with evidence on effectiveness of initiatives. Employee feedback can help transition and provide support though periods of change, when conflicting organizational agendas mean that the HR professional is often at odds with the rest of the senior leaders, who do not always share the vision of a people centred approach in achieving organizational goals.
A focused emphasis on human capital would be an essential modus operandi for any HR professional in hotel operations. Excellence in service provision demands the elevation of people development as a strategic priority for competitive advantage. Therefore, for the HR leader, this investment will be a continuous one, taking a strategic view of the talent pipeline to ensure that the required outcome of a culture of quality service provision is a top consideration.
A good strategic talent pipeline has the answers in it to help solve the challenges the industry faces today because the identified talent within, are immersed in the context as not only employees, but also as consumers and observers of the provision of the hotel products and experiences. Investment in them and their creativity by leaders should help to engage and retain talent with other returns in the areas of enhancement of employer reputation and brand, aiding the attraction of more talent.
Today's HR professional is working with a lot of inclusive and social minded traits compared with yesteryear. The leadership displayed, as defined by professional bodies paints a picture of passionate, positive, energetic, collaborative, respectful, confident and curious individuals who demonstrate integrity and ethical standing. All of this is tailored to the needs of the hotel sector because the hotel HR professional also has tacit knowledge and the market awareness needed to make sense of it all in the appropriate context.
Targeted investment in HR leadership is therefore crucial as it provides the people link between organizational leadership and operations; therefore it makes good business sense to ensure that tailored and on-going support is provided for those identified in the leadership core. We know that HR is essential to brand management, most fundamentally because of recruitment, however, the ability of an HR professional to use the appropriate sales skills to attract in the right employees should not be underestimated. The profession's evolution to specialisms has been shown to keep people motivated and engaged.
More HR generalist functions are enabled via self-service today with many employees taking responsibility for their own personal record keeping. This is a sign of employee empowerment, which in itself has many benefits. The effective development of organizational talent has to be focused and on-going and flexible enough for individuals to drive themselves as part of their own development programmes. This is especially poignant for the people leading the people and in their need for investment and recognition. A people industry needs at its core professionals who are emotionally intelligent, self-aware and self-managing.
The right people will demonstrate the value and strengths of the HR agenda and will be flexible enough to port skills across different scenarios to ensure attainment of objectives. They will use HR analytics to strengthen decision making and business performance using appropriate evidence and they will enhance capability of not only the workforce but the organization as a whole. Effective talent management remains a top priority for most HR managers. It is seen as the first step in securing organizational goals.
The austerity of the changing political landscape means that the hotel sector faces an unsurpassed period of uncertainty in the recruitment of talent, with many external and bureaucratic barriers being placed on the filling of positions. The need for organizational agility to navigate through these times will continue to be a key challenge for hotel sector leaders in the next few years.
The increased movement in transferring HR responsibility to line managers is undeniable and growing across key areas such as recruiting talent and performance and absence management. However, it is widely reported that the sector does not always provide the additional training required by line managers as they take on these new duties, somewhat detracting from the value and worth of the activities from the outset. The data provided from these activities can be a rich source of evidence in the identification of talent and also an aid in everyday management decisions around employees.
Line managers having access to the use of HR data analytics would hugely improve their HR function linkage, through recognition, empowerment and accountability. It can also help the organisation build a greater picture of aspects and contributions for its talent pools. However, for organizations to benefit from the most basic level of usage, they would need to invest in the training of staff to make the most of gathering and using people data in appropriate and reliable ways.
The cultural shift in an organization's approach to learning and development will occur when not only are skills developed, but also when the wider impact of the development is appreciated as an investment in the operation. Increasing organizational capability is a key goal in today's business environment, investing in our talent is a priority in attaining that goal.
The new HR professional in hotel operations makes valuable contributions to business success in an era of transition. They use their people expertise to deliver in rapidly changing global conditions and in an era where knowledge is the key to success. Whilst there is not one model to suit all hotel organisations in the delivery of the HR function, a unifying factor is that we must continue to focus strategically on our talent and make targeted investments in their ability to operate effectively in changing markets, under uncertain conditions, to keep a forward momentum to ensure success for our operations. After all, success relies on the best people we can recruit, develop and retain.
HotelExecutive retains the copyright to the articles published in the Hotel Business Review. Articles cannot be republished without prior written consent by HotelExecutive.