Creating a Culture of Sustainability
By Jeff Johnson Executive Director, Minneapolis Convention Center | April 28, 2019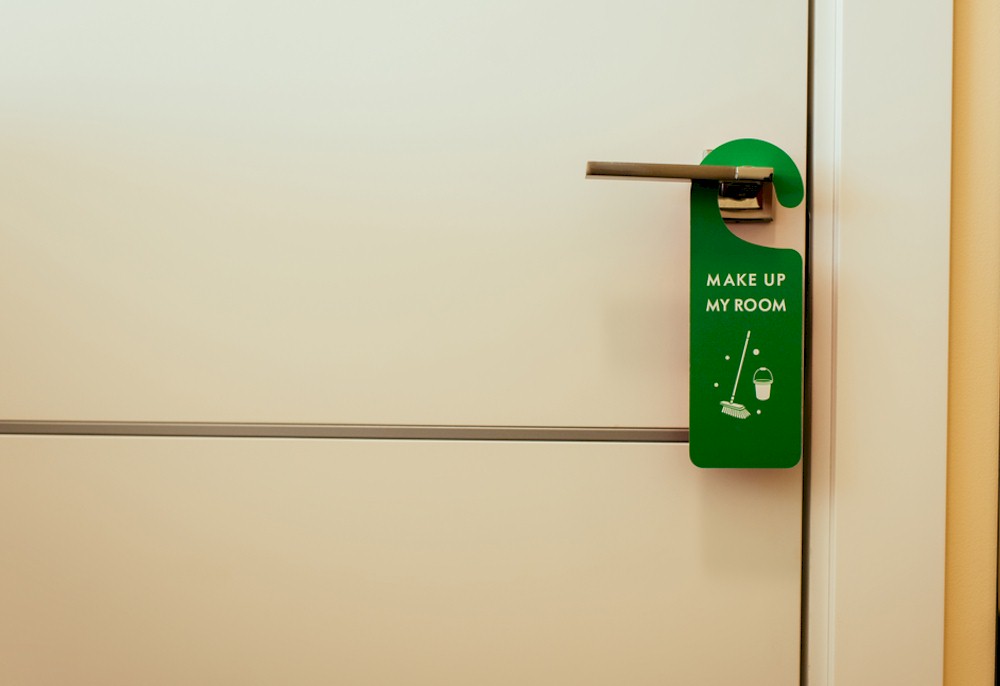 As the first touchpoint many visitors have to the City of Minneapolis, the Minneapolis Convention Center takes its relationships seriously. That includes our relationship with the residents of the city that owns the building, visitors who use the building and our employees – without whom none of what we do is possible. So, when we approached our staff in 2011 to ask what was important to them, we listened when sustainability rose to the top as something staff cared about deeply.
We live in the "Land of 10,000 Lakes" (in truth, more than 11,800). Our state is also home to one of the world's great rivers, the Mississippi River, which flows through the heart of Minneapolis. While our work to support the environment started much earlier than 2011, that's the year we began to more closely examine the steps we could take to create a program that made sense for the building and our employees. Sustainability, as we see it, is a win-win for the venue, the city and our staff. It aligns with our City of Minneapolis goals, helps decrease our expenses, and is a way to rally our staff around a shared vision by showing off our operational excellence.
There is a wide gulf between having a vision and implementing that vision. We understood the only way to bridge that gap was by fully engaging our staff in planning and goal-setting. When you ask people to change the way they do their job – essentially working harder to accomplish various tasks than they have in the past – you need to include them in the planning process. We never wanted this to be a leadership-driven initiative that forced our staff into a program they didn't understand and would not accept.
We started by making sure staff knew how the steps we were proposing for the convention center could impact sustainability. Then we worked with staff to set measurable goals and create a process to report on our progress each month. This roadmap allows us to see the path forward, hold ourselves accountable and celebrate our hard work. That monthly report also provides data that can let us know where we are falling short, so we can re-double our efforts if goals are not being met. It's a report card made available to employees every month, so they see how the smaller steps taken by everyone lead to some pretty big results.
We gave ourselves a baseline measurement on recycling in 2012. Our recycling rates were around 41-percent. Not ideal. Staff set a goal to recycle 60-percent of the waste generated by the Minneapolis Convention Center and the hundreds of events we host each year. The next steps came in examining the process we had in place. Our internal audit led us to implement a new back-of-the-house system to deal with waste. The centerpiece of that is a custom-designed waste receptacle placed in all public areas that eliminated a great deal of sorting by our staff, by making it easier for guests to know what went where.
As a major venue, food is an important component of the services we offer and a significant opportunity for waste. We began working more closely with our partner, Kelber Catering, on identifying new ways to decrease waste. Kelber had a longstanding sustainability program of its own, and this was a chance to collaborate on aligning their objectives and values with ours. Again, by delivering on the question of "why" are we doing this, Kelber understood our goals. They came in with their own ideas and took their recycling program to a whole new level. Now, all to-go food items sold through Kelber come in packaging that is either recyclable or compostable. Even the cutlery is compostable. Those items are pictured on waste receptacles throughout the convention center thereby eliminating what can be a huge pain point for guests – understanding which item goes into which bin. In 2019 we will add staff to events that ask for boxed lunches to help guests sort those items. By helping our guests in the front-of-the-house, we are assisting our staff who are responsible for keeping contamination out of our waste streams in the back-of-the-house.
Additionally, Kelber works to reduce food waste by working with clients to make sure they don't over plan and by keeping food that isn't used out of the waste stream. All plates that don't make it out onto the floor are taken back to the kitchen. The food on each plate is sorted by protein, vegetables, etc. and donated in bulk to non-profit organizations. Approximately four tons of food is donated each year in this way. Food that is not usable for humans is donated for composting and hog feed, which amounts to roughly 160 tons per year. Kitchen grease is captured and donated to a company that uses it to make cleaning products. Kelber employees are proud of the work they do around sustainability, and we are proud to partner with them.
Our program continues to evolve:
We have met our 60-percent recycling goal for each of the last four years, translating to 796 tons of waste recycled in 2018, and we are still looking for ways to improve.

We plan to audit our back-of-the-house waste centers each day to correct sorting errors.

We've also worked to eliminate single-use water bottles in the convention center by installing water-filling stations throughout the building.
In 2019, we hope to use only compostable items for employee functions.
As with any sustainability program, you look for areas to save that make sense for your facility. The Minneapolis Convention Center has 1.6 million square feet – meaning we have an impact on the environment in a number of ways, including water usage. As restrooms need routine maintenance and updating, we are making them 50-percent more water efficient. When we had to rework our marshaling yard, we used that opportunity to install a rainwater collection system that can store up to 250,000 gallons of water. Our system now catches more than 5 million gallons of untreated water each year, which we use to irrigate our landscaping. This saves on potable water costs and keeps storm runoff out of the Mississippi River.
A decade ago, we installed solar panels. They made up the largest roof-top solar array in the Upper Midwest at the time, and it remains among the largest today. We offset 100% of our electrical power by purchasing solar and wind energy. We continue to look for efficiencies in how we do business. We have large shows load in and load out every week. Every time a door opens to let in a vehicle, that is a huge volume of heated or cooled air escaping the building. We've installed high speed roll-up doors to cut down on the amount of time that takes.
We recently installed a complex digital signage system throughout our building that allows clients to brand their event without using banners and sheets of foam core boards that can't be recycled. It's another one of those win-win innovations, allowing our clients great flexibility in messaging and design, while also being helpful to the environment.
These investments have a positive impact on the community, show good management of our building to residents and clients, and bring pride to our employees. I would be remiss in not pointing out that these efficiencies also save operational costs for the Minneapolis Convention Center, and therefore the city. This allows us to keep costs down for our clients, hopefully incentivizing them to return. By operating our building well, we have more resources to reinvest in our facility and our employees.
In 2018, we started sharing the good news of our sustainability program with our clients. We now issue a sustainability report, that gives clients a one-sheet snapshot of how our sustainability efforts mitigate the waste their event might otherwise produce. As proud as we are of our efforts, we want clients to be aware they can also be part of the solution by choosing a venue that incorporates a measurable sustainability program into its operations.
One of the most important aspects of our sustainability program is its flexibility. As technology evolves, the program evolves. As we learn more about what we're doing, we find ways to do it better. We continue to engage employees by asking for their input. What sounds great on paper might not work so well in practice. We are responsive to positive and negative employee feedback.
We also celebrate our successes. We achieved LEED v4 certification for Existing Building Operations and Maintenance. Plus, we've been awarded level one certification to the ASTM standard for the evaluation and selection of venues for environmentally sustainable meetings, events, trade shows and conferences. Our sustainability program factored into our 2018 designation as a Venue Excellence award winner (one of only five) from the International Association of Venue Managers.
These are points of pride for our employees – and so is that monthly report that began back in 2012. Every day we go to work looking for evidence we are making an impact. Our employees understand each of the small steps they are taking, such as every time they carry pallets of cardboard to the loading docks or load buckets of organic waste into a pig farmer's truck, they are making a positive difference for their community. Sustainability is now part of our culture, and a part of who we are.
HotelExecutive retains the copyright to the articles published in the Hotel Business Review. Articles cannot be republished without prior written consent by HotelExecutive.