In Europe, Driving F&B Margins a Game of Inches
By David Eisen Director of Hotel Intelligence & Customer Solutions, Americas, HotStats | August 25, 2019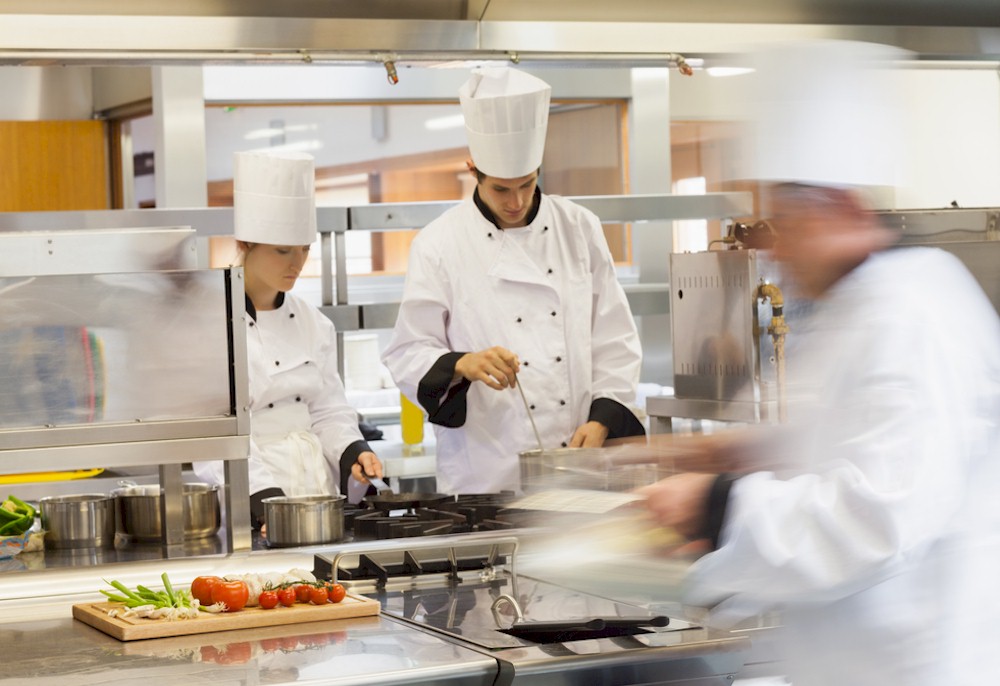 There was a time when food and beverage within the hotel space was viewed as a necessary evil. Hotel guests were lucky if they woke to a continental breakfast and often had to be satisfied by a hallway vending machine.
No more. Traveler expectations today are different from yesteryear-they demand a higher level of amenities and service from select-service and full-service hotels, alike. This has forced hoteliers to step up their F&B game and operational finetuning has breathed new life into this once afterthought of areas.
But does it make money? The short answer is yes, but squeezing out profits is an effort that takes continuous vigilance and improvement to firm up the bottom line, especially in a current cycle of escalating costs on both the labor and products side.
In the hotel industry, the rooms department is responsible for the bulk of revenue-more than 60%. Unsurprisingly, pricing rooms is where hotel operators place the majority of their focus. It is what revenue managers are hired to do: sell the right room, to the right client, at the right moment, at the right price, on the right distribution channel. Never in that job description does it mention "sell the right plate of spaghetti bolognese."
That's because, once upon a time, F&B was an afterthought-a loss-leader and a distant second consideration the rooms department. Dining rooms were oftentimes dreary and capacious, hidden in some corner of the hotel and spartanly outfitted. A dining experience they were not-more funereal than fun-and hoteliers and asset managers were happy if the F&B operation just broke even and was not a loss leader.
Then something changed.
As traveler mentalities became less transactional and more experiential, putting heads in beds suddenly became almost as important as filling stomachs and pouring tipples. But no longer would a bland club sandwich or dry chicken cutlet cut it. Hoteliers were forced to step up their game and create F&B environments and experiences that spoke to these changing guest tastes-at breakfast, dinner, room service and to-go.
This ushered in the era of celebrity-chef driven restaurants that became focal points of the hotels and concentrated on ingredient-driven cuisine, wowing not only hotel guests but locals not staying on property. More covers meant more F&B revenue.
Of course, not every hotel has a celebrity chef attached to it. For the most part, breakfast and conference and banqueting are the focus for hotels in both the select-service and full-service segments. (Food revenue makes up the majority of conference and banqueting revenue, just shy of 60 percent at upscale to luxury properties.)
In Good Taste
While taste trends vary worldwide, Europe, with its eclectic mix of countries and cities, is a decadent hodgepodge of cuisines. And while the dishes may differ from where you are, there are some similar trends within the hospitality F&B business.
One is a move away from formality-something that is coursing through all segments of the industry. It falls somewhere between fast casual and full service. It's also a way toward improving food margins, which is another way of saying: maximize revenues and stymie expenses.
There are steps hotel operators take to achieve this combination. One is centered on cutlery and china and a move away from plastics to biodegradable packaging and utensils-like you'd see at a fast-casual restaurant, such as Sweetgreen-which are trashed or recycled after use, cutting down on dishwashing and table bussing.
Moves like this not only impact purchasing, but also labor (the main expense accelerator within the hospitality industry), where a limited scale of service is employed, similar to many fast-casual restaurants. Meanwhile, as flatware changes, hoteliers are placing added attention and focus on the quality of ingredients, such is the want of travelers, many of whom are leaning more toward smaller-portioned plates and heathier food.
Another trend: More than a glacial shift, hotels are taking back control of their F&B operations, which in the long run translates into cost savings. A prior trend, now being reversed in some cases, consisted of hotels leasing out F&B space to be operated by a third party in exchange for an arranged-upon fee. By doing so, hotels were ostensibly waving the white flag and admitting an outsider could do a better job.
But as Tim Cordon, Area Senior Vice President, Middle East & Africa, Radisson Hotel Group, put it, that's changing. "The only reason to get someone else to run it is a situation where they can add extra value," he said, adding that hotel operators have become much more F&B savvy through hiring and strategy.
Tighter control, however, is an impetus for more creativity, which is vital in today's F&B climate where there is myriad competition for stomachs. As Cordon put it, "You must become part of the zeitgeist. You have to be inventive."
Especially with breakfast, which accounts for as much as 70% of all F&B revenue at a hotel. While the oftentimes gluttonous buffet remains a staple at some hotels, moves have been made toward a more artisanal approach that relies less on volume and more on high-quality ingredients.
Same as the rooms department, labor is the largest cost in F&B. And while some have proposed the idea of robots replacing waitstaff, the whole of the hotel industry has not yet embraced "The Jetsons" mentality.
Consider Paris, where F&B profit margins run sub 10%; compare that to other cities, such as Barcelona, whose F&B profit margin in 2018 was 42.6%.
Jacques-Olivier Chauvin is President and CEO of Fauchon Hospitality, a 130-year-old company, which operates F&B outlets in France and opened its first luxury hotel, Fauchon L'Hotel Paris, last September. He understands too well the challenges in running profitable F&B operations.
He explained that after labor, it's cost of sales that brings down margin in Paris, because "French cuisine is expensive to produce because of [the] products," he said.
To help combat that expense, Chauvin said improvement can come by tapping into locally sourced products versus imports, utilizing seasonal products, casual dining versus formal dining, and better operational policies to reduce food waste.
At the Fauchon L'Hotel Paris, guests are even given access to complimentary goodies through an in-room gourmet bar, which Chauvin said isn't just a magnanimous gesture. "It is quicker and more cost-effective to rejuvenate the F&B spaces than to redo the rooms," he said.
Other F&B tips and tricks from Chauvin include no reservations ("The best option to maximize table rotation"), guests standing rather than sitting ("It increases guest concentration and makes for a better atmosphere") and up-selling through small portions ("Small-bites menus allow for better food ratio").
What The Data Say
We looked at a slice of F&B data in Europe to investigate just how well hoteliers are driving F&B success, and the data were unsurprisingly disparate depending on location.
Across Europe, 2018 was a strong year for F&B, evidenced by a 3.9% YOY increase in F&B profit. In fact, since base year 2012, F&B profit is up 13.3%; the problem is that costs have, in some instances, grown higher over that span. Cost of sales has risen 10.9% and payroll is up 16.3%. The good news is that, overall, F&B expenses have risen a more digestible 5.3% over that same period.
Barcelona has been a star. In 2018, F&B profit was up 4.3% YOY and has risen a robust 115.3% since 2012. However, its continued crackdown on tourism could pull these numbers down. And though profit growth is strong, expenses on the F&B side are keeping pace.
Paris, conversely, is a straggler. Its slight profit margin is coupled by anemic YOY profit growth, which actually turned negative in 2018 and is down 15.4% since 2012. Rather stunningly, F&B expenses since base year 2012 to 2018 have risen 20.5%.
Europe's total F&B profit margin of 27.7% in 2018 jibes with Dublin, which clocked in at 25.5% in the same year. Beverage revenue in the stout capital has risen 42.3% since 2012, outpacing food revenue (40.3%). And while payroll was up 5.5% YOY in 2018, total F&B expenses were actually down 0.1% YOY, as operators were able to contain costs effectively.
In the long run, the aim of all F&B operators is to find ways to lower operating costs, particularly food cost. A profitable restaurant typically generates a 28 percent to 35 percent food cost, the ratio of cost of food sales to food sales. When you couple food costs with labor costs, it can be upwards of 75 percent of total sales. Keeping a food cost around 30 percent is optimal. That means continual scrutiny of not only your own bottom line, but those of your competitor establishments to gauge if you are winning or losing. If the latter, what can you do to improve your margins and where should the focus be? If the former, see where you are outperforming the competition and find ways to improve where you are even or at a small loss. Remember: "continual improvement" to improve products, services or processes only works when you can measure your effectiveness and efficiency.
Making food and beverage the focal point of a hotel can be an additional revenue driver if managed well. The key is to not only understand your costs but be constantly vigilant of them to drive margins.
Food should be a thought; not an afterthought.
HotelExecutive retains the copyright to the articles published in the Hotel Business Review. Articles cannot be republished without prior written consent by HotelExecutive.