Wi-Fi at Uncommon Destinations: Mission Impossible?
By Johan Terve Vice President Marketing, Aptilo Networks | September 01, 2019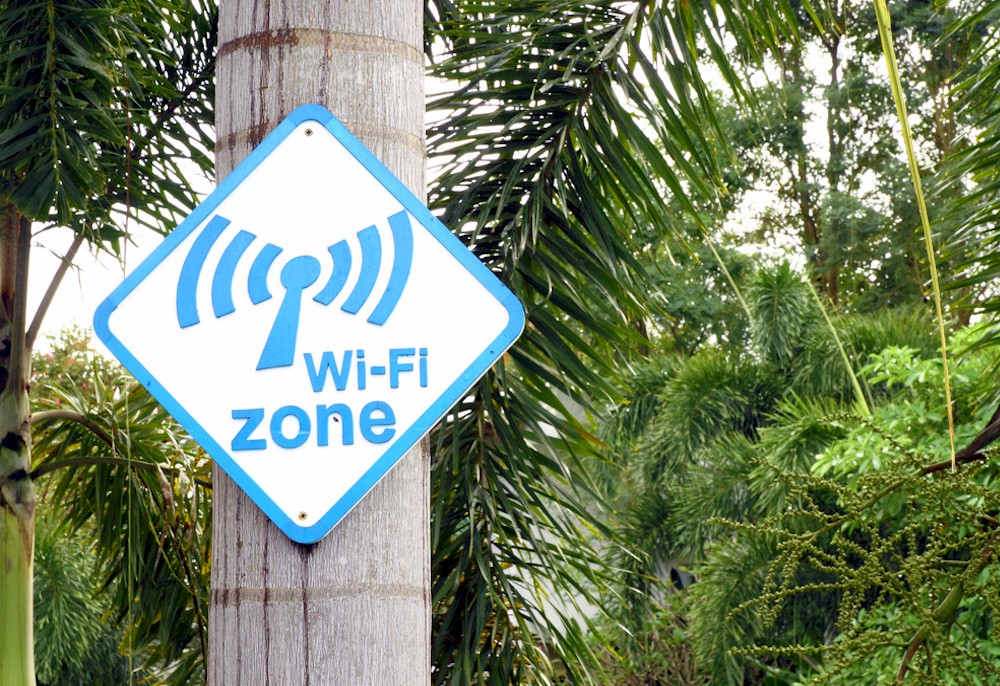 In their quest to deliver a unique event experience, the hotel group meetings industry is arranging events at uncommon destinations such as zoos, aquariums, museums and outdoor locations. You don't expect a need for internet connectivity at these fun and exciting locations, right? Wrong. Internet connectivity has become one of our most basic needs as humans. It is close to the need for air, food and water in priority. No event will be better than its internet connectivity. No matter how well-planned it is.
Poor Internet is Common at Uncommon Locations
It can be challenging to bring good internet connectivity to uncommon destinations. You may face bad cellular reception indoors. There may even be no existing connectivity at distant outdoor locations. The venue probably wasn't built with internet connectivity in mind. Not like you are used to at convention centers. For many in the meetings industry, Wi-Fi has become the answer.
Wi-Fi Infrastructure Is Only the Road
For human transportation, the standard and shape of the road is of course very important. However, what really defines the traveler's experience is the vehicle. The experience can differ vastly depending on what vehicle you are traveling in on the very same road.
The same goes for Wi-Fi where the infrastructure is really just the road that transports the data. In the Wi-Fi world, the vehicle is called Wi-Fi service management. It adds a layer of service control that turns a Wi-Fi Network into a Wi-Fi service. It's all about controlling the user experience. Controlling access of users, controlling their experience in the Wi-Fi network with e.g. policies that define how much bandwidth they can use, controlling the monetization of the Wi-Fi service by charging users or providing a free service combined with analytics and marketing (there is no such thing as a free lunch).
Although it perhaps has the greatest impact on the overall user experience, Wi-Fi service management is all too often a neglected area when it comes to Wi-Fi deployments. Below I will address how you can effectively utilize Wi-Fi service management when providing Wi-Fi services at uncommon locations and the importance of the capabilities of the Wi-Fi service management system.
If There is an Existing Wi-Fi Network
At some locations there might already be a Wi-Fi network. But, how can you get the same branding and user experience as if it were your very own Wi-Fi service? You can ask the IT department at the venue to temporarily direct all users to your company's login page and maybe even add a Wi-Fi name (SSID) of your choice for the event. This is normally a minimal effort for IT staff. This is a good reason for using cloud-based Wi-Fi service management for your Wi-Fi services also at your own locations. If you do, it is just as easy to add an external temporary location for an event as it is to add a new site in your own Wi-Fi network.

If There is No Wi-Fi Connectivity On Site
In this case you need a cost-effective popup Wi-Fi service that includes backhaul to the internet and can be temporarily setup at the location for the event. The most typical solution is to use cellular connectivity as backhaul to the internet. There are many players offering this as a service. Simply order the service online, and the provider will ship you a Wi-Fi box according to your needs. This is great if you only do one or two events at uncommon locations every year. But if these events are held more frequently, you may be better off creating a popup Wi-Fi concept of your own. You can do that by adding the required Wi-Fi access points and backhaul solution to your Wi-Fi service management and make it a portable concept. This is easily executed with a cloud-based solution. Then you are in full control and can add it as a mobile Wi-Fi service under your own Wi-Fi service management concept discussed above.
Wi-Fi as a Marketing and Analytics Tool
You already know it. Wi-Fi services are not only for keeping your customers or their users happy. It is an excellent tool to engage with people using the service and to gain more insights about them. As discussed, you should strive to have one cloud-based Wi-Fi service management for all your Wi-Fi services whether they run on your own Wi-Fi infrastructure or not. Then you can streamline processes and get a cost-effective operation. The cloud-based Wi-Fi service management solution should be multitenancy. You should be able to offer your business customers analytics, tailored login portals, and marketing features just for them, even if the Wi-Fi service runs on the same Wi-Fi infrastructure as other services. The feature sets should be there to cover all your needs depending on the use case for the particular event. I will address some of them below.
Banners and pop-up ads
You rarely get people's attention as rapidly as when they sign up for a Wi-Fi service. Use that login page to communicate with the them. Include banners that are clickable to either display more information in a pop-up or to take the user to an external web page. Banners should be able to rotate in a carousel if you are looking to convey multiple messages. Another option is to force the user to view a pop-up advert before they gain access. The advert can be a commercial message or an important note that all conference delegates need to see.
Surveys
We all know how hard it is to get people to fill in paper-based survey forms that you hand out. Why not start the day by getting users to respond to a short online survey about yesterday's sessions in exchange for free Wi-Fi?
Collect personal information
If you collect emails or mobile phone numbers as part of the login process, you can easily engage with users after the event. Verify users' identities by using email or mobile as part of the login process where a clickable link is sent to them via email or SMS for verification. This can be important from a security point of view as it makes users traceable with a confirmed identity. It is also an excellent tool to increase the quality of the user database / customer relationship management (CRM) system.
Privacy matters
The cloud-based Wi-Fi service management service should not only have features that collect personal data for you or your business customers to utilize in marketing campaigns, but It should also be equally good in protecting the user's privacy. In Europe privacy protections are required by the General Data Protection Regulation (GDPR). Similar laws are emerging globally. However, being transparent with your users on exactly what information you are collecting about them, and obtaining their explicit consent on how you can use the data for marketing, also make business sense. People are increasingly sensitive about their privacy at the same time as they realize that they have to give something in order to consume a free service.
Automatic login and marketing
A good practice from a user experience point-of-view is to automatically login users when they return to a Wi-Fi service for which they have signed up. Contrary to common belief it is still possible to engage these users with messages even if they are not passing a login portal. A good cloud-based Wi-Fi service management service should be able to automatically send an email or SMS to users as they arrive at a Wi-Fi zone. It should be possible to set a certain dwell time (how long the user is in the Wi-Fi zone) so that a message is not sent to a user who is just passing by.
Group messages
Another great way to communicate with users after the event is group messaging. Group Messaging is a way to communicate with users who have been at a specific location at a certain time. With this in place you can follow up an event with an email or SMS long after the event has ended, given that you have obtained the users' consent to do so.
Analytics
Analytics can give you insight into users' behavior during the event. How much data do they download and during which periods in time? Is there a difference depending on gender and age? How do they respond to marketing messages? We can go on and on. You can use these actionable insights to feed your marketing team with information that improves their performance at the next event and provide tailored marketing toward certain groups of people.
Other types of statistics such as failed logins and total used bandwidth at certain times are also helpful. This information can help you to constantly improve the service over time.
Conclusion
With some minimal planning, cloud-based Wi-Fi service management is an easy way to ensure internet connectivity at most any venue. Wi-Fi service management platforms should be designed to work hand-in-hand with whatever Wi-Fi infrastructure that may (or may not) already be in place, which will pave the way for a rapid, cost-effective installation. Be sure to tap into the many benefits your Wi-Fi has to offer, as Wi-Fi can be your marketing team's best friend in building long-lasting relationships with your guests.
HotelExecutive retains the copyright to the articles published in the Hotel Business Review. Articles cannot be republished without prior written consent by HotelExecutive.