How Art-Forward Hospitality Experiences Attract Remote and Hybrid Workers
By Martha Weidmann CEO & Co-Founder, NINE dot ARTS | November 2023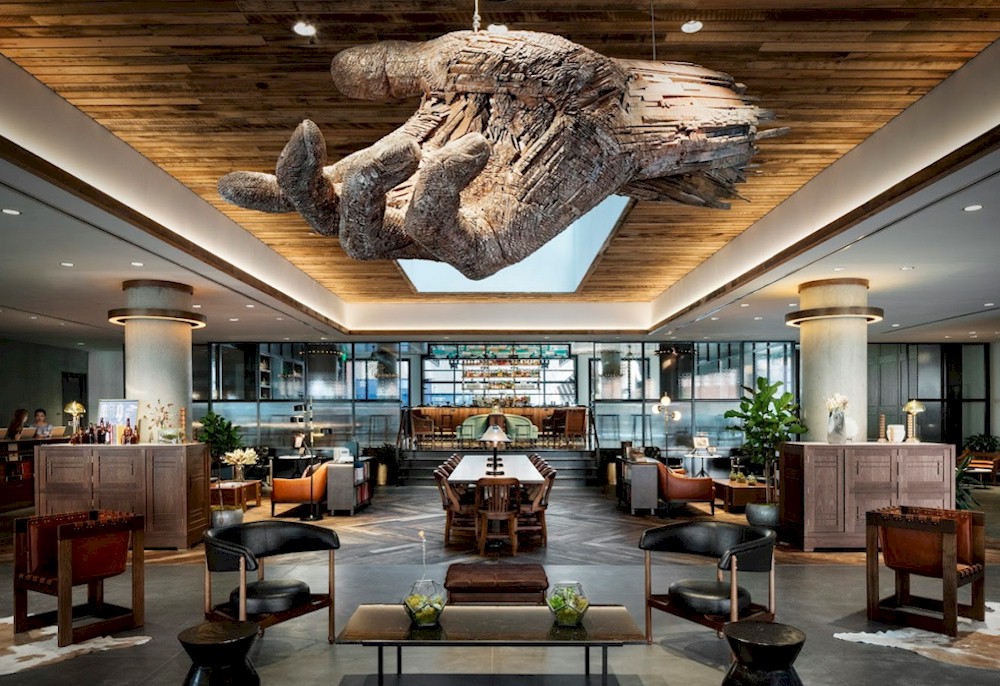 Our partners at Gensler recently released findings from their Hospitality Experience Survey of hundreds of US and Canada-based respondents.
One key takeaway was that hotels are meeting - but not exceeding - guest expectations.
And a major reason for that is because people don't always unplug from work when traveling. With today's "work from anywhere" mentality, the line between work and play has become incredibly blurry, with many vacationers taking time to check email or take meetings, and many business professionals enjoying an early happy hour or late breakfast.
As the live-work-play lifestyle becomes more and more popular, hotels have to adapt. Given that this growing segment of travelers are no longer confined to traditional office spaces, they certainly don't need one while on vacation. Instead, guests who wish to both work and "play" seek functional, dynamic spaces that can cater to both desires. And art-forward hotels are emerging as the answer to these desires, offering a blend of hospitality and artistic expression that is sure to attract today's remote and hybrid workers.
Here are four ways that art influences the guest experience and is particularly favorable for the "work from anywhere" trend.