7 Ways Hotels Can Decrease the Impact of Labor Shortages and Improve Talent Retention
By Renie Cavallari Founder & Chief Inspirational Officer, Aspire Marketing | March 15, 2020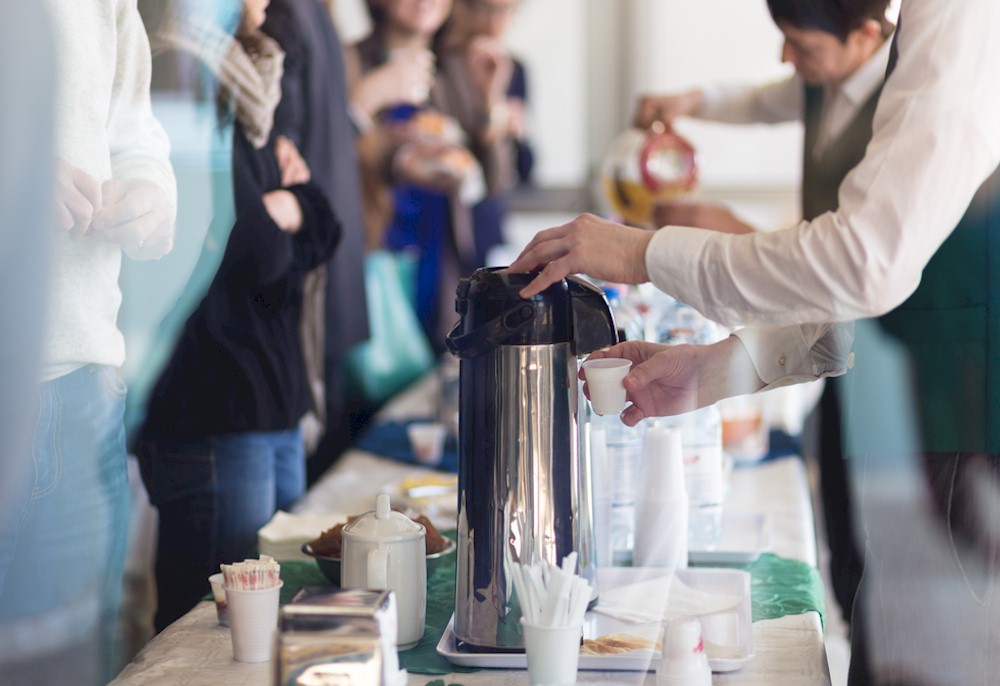 There has never been a more important time to think proactively about how your leaders are impacting talent retention and development. With unemployment at an all-time low and future predictions holding steady, finding talent is difficult. This makes retaining and developing hires and actively fostering an engaging work environment all the more imperative.
Your leadership-management team is your first line of defense when it comes to a strong talent retention strategy. Leaders are the voice of your culture. It doesn't matter what your "culture card" says. It doesn't matter what your team member handbook states. What matters is how people feel, and how they feel is projected in how they act. Their actions reflect the truth about your culture. Ensuring an engaging culture is an endless and daily commitment towards building collaboration, maintaining alignment, ensuring clean communication, ultimately, creating a place where everyone feels their contributions are valued and important.
Make no mistake, culture reflects your leaders. If your leadership team is not aligned with your fanatical pursuit of talent acquisition, retention and development, none of the suggestions I note below will matter.
If you don't have clearly defined talent retention and development strategies in place, you are missing an important proactive approach to minimizing turnover. Turnover increases errors. Turnover increases redundancy. Turnover increases burnout. Unhappy, talented people are more likely to leave.
The Top 7 Ways Leaders Can Decrease the Impact of Labor Shortages and Improve Talent Retention
As leaders, your fingerprints are everywhere as you set the tone of your workplace culture. This has a direct correlation with talent productivity and retention. If you don't like the energy of your organization, take a look around. Culture reflects leadership and leadership is a team sport.
1. Give Employees a Voice
As a leader know that people want to be heard. Give them a voice. Listen to what they are sharing. One of my favorite questions to ask people is, "If you owned the joint, what would you do to keep our people engaged, happy and more productive?"
2. Integrate Employees with Your Hotel and Services
Giving responsibility to an employee who is not "ready for showtime" adds unnecessary costs due to errors. It also impacts the confidence of your new hire while quietly erodes their sense of trust in you as a leader. Leaders/managers decide if a new hire who is unprepared will "hit the floor" and in doing so prematurely, has the employee learning their job on your customers. That is a dangerous decision on many levels. Onboarding new talent so they feel competent demonstrates your commitment to them from day one. If you aren't committed to them, why should they be committed to you? Especially with 3.5% unemployment! Nearly one third of all new hires leave their job within six months. (Source: BambooHR)
3. Workplace Happiness Directly Impacts Financial Performance
It's the environment…always. Inspiring and enjoyable environments change how people work together. Where there is happiness, there is collaboration. Where there is collaboration, there is more effective communication. Communication is a key predictor of productivity.
Call it the happiness factor. Based on Aspire's research of over 200 new hires, it has been found that regardless of generation, new hire happiness is most likely when they have:
A feeling of connection with others on the team and their leader(s).
At least one go-to friend (an onboarding mentor).
A sense of competency at their work product. Competency fuels confidence and confident people have pride and enthusiasm. Competency can take upwards of 90 to 120 days depending on the position. The stronger the onboarding and ongoing coaching, the faster the competency.
Competent people are productive people. Productivity equates to profitability.
4. Understanding the Soft, Hidden Costs of Turnover
Leaders make the hiring decisions. Bad hires cost you time, self-confidence and have a direct impact on both your team and your customer. The cost of a bad hire is staggering. According to the US Department of Labor, the average cost for each bad hire can equal 30% of that individual's annual earnings. This does not include the down time of a position, the burn out cost caused by others picking up the slack or the new hire's onboarding time and expense.
Hiring is an art, and though there are tools to help you minimize error, you must train your leaders on how to hire effectively. Personally, I can tell you that bad hires make me question myself and I always feel terrible for the inconvenience I have put on my team! New hires cause interruption to team members' productivity and disruption in the team's dynamic.
If there was a line on every financial statement that indicated the soft, hidden costs of turnover, leaders would be more committed to talent development & happiness.

5. You Must Be Clear on What Job Success Looks Like and Define the Path to Getting There
Aspire research indicates that most job descriptions lack key components for position success, specifically in the areas of mind set, cultural integration, process learning and position pathing, all critical components to increasing the odds of an employee's competency and retention. Traditional approaches to job descriptions focus on tasks, requirements and skills, which are just not enough.
Job Success Profiling goes beyond traditional job descriptions. JSP are created using your highest performers as models for any given position, regardless of its location on your organizational chart.
The beauty of Job Success Profiles is that they directly increase the odds of an employee's success:
Provide clarity for every position as to what a high performer does, knows, thinks and believes, so you can more easily determine if a potential candidate is more likely to perform and find success at that position. Success seeds happiness.
Job Success Profiling integrates your culture, values, mind set, skills and processes for any given position.
Job Success Profiling gives you a clear onboarding model.
Job Success Profiling becomes your criteria for performance reviews.
The cost to rehire and retrain an employee can be from 16% to 213% of their annual salary due to down time, new hire learning curves, error costs, client impact issues, etc. (Source: PeopleKeep)
6. Provide a Strong Onboarding Plan
Providing a strong onboarding plan will improve your retention odds by 24% (Source: Aspire). Companies with a standardized onboarding process experience 50% more productivity from new hires. (Source: SHRM) Here are the highlights of a good plan:
Depending on the position, have a 30-day plan that the new team member can sign off on weekly with their direct supervisor.
Implement a new hire "buddy/mentor", a "go to" person that aligns with your culture and ideally works in the same discipline. Make being a mentor an honor. Every employee of the month should automatically meet this criteria. Have clear engagement criteria like meeting for lunch once a week and checking in via text.
Two weeks after the new hire's start date, have a scheduled one-on-one meeting with the supervisor checking in on the following three retention and competency questions:
-- What parts of your job are you enjoying? (This anchors in feelings of competency.)
-- What areas of your position are you finding challenging or intimidating? (This question identifies, in a non-threatening way, areas that need further development.)
-- What can I do to help you? (This communicates your commitment to the employee, in turn, increasing the likelihood of employee commitment to you/the organization.)
Every 90 days have the General Manager meet with all new hires and ask:
-- How are you enjoying your position and why/why not?
-- What do you need to do your job better?
-- What ideas do you have on how the company can deliver better guest service?
-- What would you do if you owned the place?
7. If You Want to Keep Them You Must Commit to their Development
When people feel like they are in a safe place where they can learn and grow, the odds of them leaving naturally decreases. For the most part, people hate change and would rather stay with the devil they know. Yes, people do leave, but, in an organization where people see their potential for growth, they are less likely to risk leaving for an unknown. The development commitment is a time commitment. As I see it, you can proactively develop people, or you can reactively find new talent and start the process all over again at far greater cost.
Build a development plan model based on a position.
Together, review current performance and then, together, build their development plan. (Using a model decreases the time required.) Build the development plan as part of the annual review process.
Have a clear career path for all positions, not just leadership-management.
Twice a year ask: "What do you see as your key developmental area(s)?" Then review the plan to see if they are evolving.
It doesn't matter what level a person is in in an organization; they want opportunities for both intellectual and financial growth. 86% of millennials will leave their current position if career development and training are not offered. (Source: Bridge).
When leaders truly commit to talent retention initiatives, the threat of a labor shortage becomes a non-issue. To stay ahead of this challenge, leaders must embrace a new mind set around the cost of training, cultural integration and talent development.
Let's put it like this… if you think the cost of onboarding & development is expensive, imagine the cost of not.
HotelExecutive retains the copyright to the articles published in the Hotel Business Review. Articles cannot be republished without prior written consent by HotelExecutive.