Engaging and Retaining Your Most Valuable Team Members
By Bruce Smart Strategic Account Executive, Maritz Motivation | March 22, 2020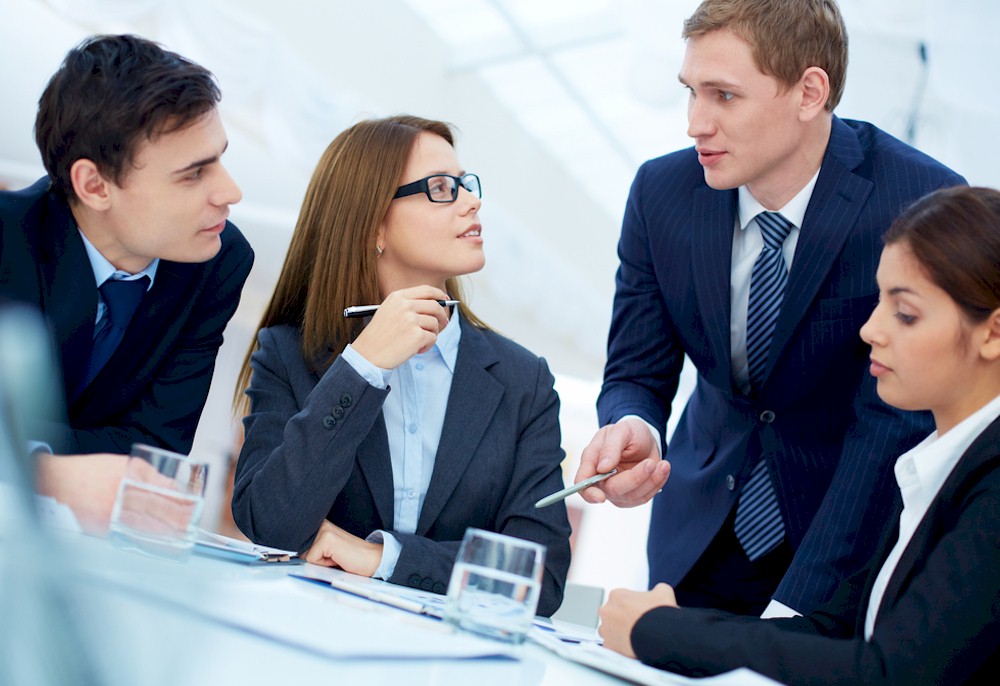 As the hospitality industry continues to grow, turnover and a tight labor market threaten to bring on a significant challenge for hotel executives. The U.S. Bureau of Labor Statistics estimates there were more than a million job openings within the leisure and hospitality sector in 2018 versus just over 350,000 job openings in 2009.
In fact, the travel and hospitality industry leads all other industries in open positions. The Bureau also estimates an annualized employee turnover rate of 73.8% in the hospitality industry. This figure is striking considering most human resource experts agree a healthy turnover rate should actually be somewhere in the 10-15% range. With national unemployment rate at 3.5%, it can pose a problem since the hotel industry simply cannot grow without talent.
In hospitality, the staff is as much the product as facility and amenities. Hoteliers rely on qualified employees to provide guests essential touch points delivering top quality customer service - including a speedy reservation process, high food and beverage standards, impeccable maintenance and upkeep, friendly concierge, and luxurious spa operations. This level of service depends on an engaged, rejuvenated hospitality workforce motivated to go the extra mile to turn guests into loyal advocates of the hotel.
It's clear the best strategy begins with engaging and retaining valuable team members at all levels in the organization. Here are four recommended approaches to retain key talent:
1. Improve the Work Culture through Behavioral Sciences
Research-based behavioral models strive to increase both intrinsic and extrinsic motivation. Intrinsic motivation refers to people's inherent enjoyment of their work and the meaning they derive from it. Many people who choose to build their careers in hospitality are intrinsically motivated to serve others by helping to provide positive, comfortable and personally rewarding experiences for guests. Fueling intrinsic motivation among employees who are already dedicated to service can be accomplished by ensuring these behavioral principles are part of the work experience:
Autonomy – provide opportunities for self-direction, including the ability to shape one's role and job responsibilities.
Mastery – give employees the opportunity to learn and build competence. In other words, empower them meet their full potential, increase their value to the organization and help position them well for advancement.
Purpose – remind people why their work is important by consistently reinforcing what the organization stands for beyond making money, and the philosophy of keeping customers at the center of business strategy to create loyal customers.
Social Connection – Besides fostering successful guest interactions, organizations can be intentional about helping employees connect with each other to enhance opportunities for teamwork, learning, accomplishing team-based goals, and, where appropriate, creating a healthy sense of competition between teams or facility staffs.
Fun – people choose to be in the hospitality industry because they like to interact with and help others and create a sense of enjoyment. How does your organization promote fun in your culture and celebrate collective/individual success?
By leveraging the power of Autonomy, Mastery, Purpose, Social Connection and Fun to power-up intrinsic motivation, leadership teams demonstrate their commitment to employees as individuals and to a healthy and supportive corporate culture.
For extrinsic motivators – being recognized for contributions with tangible, non-monetary rewards that bring unique benefits because they are easily distinguished from base compensation and provide the opportunity for guilt-free spending that truly is rewarding. Rewards can provide a lasting reminder of a job well-done but can also be used to recognize personal initiative (Autonomy), completion of learning/professional certification (Mastery), demonstrating company values (Purpose), and be a key way the organization injects fun into the culture.
2. Deploy a Robust Employee Experience Monitoring Suite
As a leader, it can be a challenge to know if your behavioral strategy is adopted and driving the intended culture. Employees have valuable opinions and insights and just having one opportunity to share feedback each year makes it difficult to take action that can impact the business. Instead, look for opportunities to gather feedback about the entire employee lifecycle - including milestones such as selection process, on boarding, acclimation check, development opportunities and exit.
Essentially, strive to ask the right employees the right questions at the right time. When implemented well, you'll get the agility to identify and implement real-time engagement strategies and solutions based on actionable employee input.
Aim to be holistic, which includes evaluating the employee experience culturally (employee voice on culture of the organization), regarding engagement (key as a "diagnostic," which allows the leadership team to identify key strengths/opportunities via True Driver Analysis, and to set priorities) and on a point-in-time, or "pulse" basis. Pulse surveys can be used effectively along the employee lifecycle, effectively "moments that matter." These are moments that are driven by traditional human resource functions/activities, and we know these types of things are going to affect an employee's engagement and their overall employment experience.
Therefore, it's important to establish these listening posts which all have a prescribed cadence and can be managed and delivered using research platform functionality. That said, pulse surveys can also be used effectively to dive more deeply into identified areas of priority on a quarterly basis or can be used on a more ad hoc basis by different levels of leadership. The key to this is not "overdoing" it from a data collection or survey standpoint…employees will stop giving feedback if they don't see – and feel – how it's being used to improve their circumstances.
Holistic experience management means ensuring employees have an opportunity to provide feedback when and where it matters to them – not just when and where it matters to the organization. In addition to the more formal solicited voice of the employee feedback, there needs to informal feedback opportunities.
This helps captures feedback in circumstances such as a an employee who just left an unproductive meeting on a corporate initiative and wants to share feedback or an employee who has an ill parents and has specific needs for support from the company. Proving an ongoing feedback channel supports providing a true "employee experience" that extends beyond the workplace/the work and encompasses factors outside the place of employment.
3. Predict Turnover through Data Science so you can prevent it
To supplement and for those employees who aren't providing the feedback above, you'll need to use a more modern technique to find at-risk individuals. Data sciences can apply artificial intelligence (AI) to inputs, such as tenure, past turnover, and engagement in the company's recognition platform. The result could be an output which directs an overtaxed human resources dept on where to focus, so they can in turn make recommendations to department leaders. Anyone can look back at turnover and provide insights but the goal here is to predict future turnover within workgroups so you can prevent it.
Once trained, AI can produce a retention model output to represents a hotel's employees. Through data science, the model identifies who to target, what to target them with and how to make meaningful changes to retain key talent. Employee prediction models use an AI-driven algorithm that provides insight into which managerial and employee engagement behaviors are leading indicators of retention within the organization. The model can provide a retention risk classification for all work groups within an organization.
For example, it could show that a certain work group who will experience two times more turnover than another work group over the next 60 days. By predicting turnover so you can prevent it, companies can save millions of dollars spent on hiring and training new employees.
4. Approach Your Employee Marketing the Same Way You Approach Customer Marketing
Segmentation and predictive analytics are a staple in customer marketing. You don't talk to every customer with the same voice and the same message. You wouldn't promote a Florida vacation to people in Florida, right? No. You know the Florida vacation is much more attractive to people in Wisconsin. You know the people who respond best to a message about value, those who respond best to experiences, and those who like to vacation in cities verses the outdoors.
Employees are just people too. To treat them all the same is just as ineffective for them as it would be for your customers. Bringing together data and behavioral science enables you to segment your population and speak to each group about the things they care about in the ways they like to be contacted. For example, new employees are a different audience than tenured staff. New employees are learning the ropes, making mistakes, wondering if this will be a long-term job or just a stop along the path.
The key behaviors for this group are not performance metrics. Rather, you want to make sure they focus on the fundamentals and leading behaviors that will blossom into their future career. Reward them for completing their training on time. Have contests where only new staff are eligible, so they can get early wins, which indicate to them they are on pace to become long-term successes.
There's no better time to deploy behavioral sciences, a current voice of the employee solution, and data sciences throughout your organization, whether a regional hotel operator or a global gaming and entertainment company. The above approaches won't break the bank – but the hiring and training costs of replacing your valuable employees will.
HotelExecutive retains the copyright to the articles published in the Hotel Business Review. Articles cannot be republished without prior written consent by HotelExecutive.