How Eco-Friendly Hospitality Operations Create Thriving Local Economies
By Theresa van Greunen Assistant Vice President of Corporate Communications, Aqua-Aston Hospitality | May 10, 2020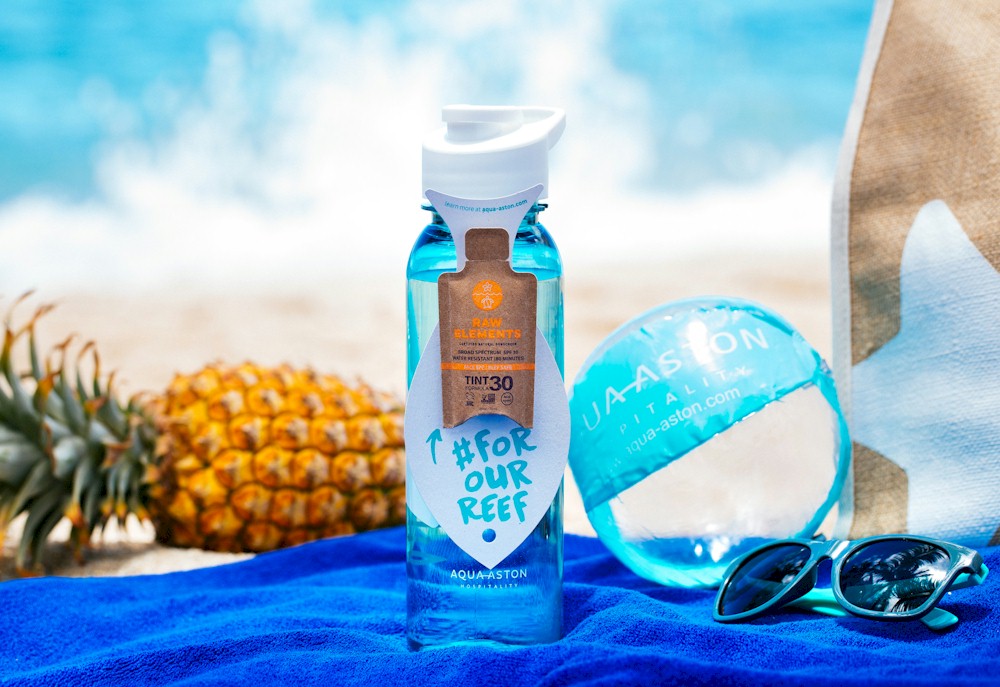 In an age of activism and sustainability, we continue to pose the question: how can the hospitality industry continue to engage with the local community and introduce biodegradable and/or sustainable amenities to positively influence the travel and tourism industry's impact on local ecosystems?
Looking ahead to sustainable travel becoming a standard in the industry, hospitality brands can utilize their unique platforms to create positive change by encouraging travelers to make responsible, environmentally friendly decisions that can reduce their carbon footprint. Small actions within a community can create positive impact on a larger scale when corporate social responsibility-driven companies encourage and reward guest participation.
With more than 1.4 billion recorded tourist arrivals in 2019, global travel is expected to see a 4 percent increase in 2020, according to the 2020 World Tourism Barometer report. What does this increase in tourism mean for already popular, well-traveled destinations? When leading hospitality brands maximize their opportunities to promote small businesses and encourage guests to immerse themselves with the surrounding community, the more small businesses have the opportunity to flourish. By establishing partnerships with local businesses, hospitality brands can serve as educators, introducing guests to new experiences, tastes and products unique to each community.
While identifying locations for hotel renovations and openings, well established brands can make mindful efforts to fill the prevalent gaps in the market for ultra-high net worth travelers, celebrities and notable dignitaries with disposable income. Bringing an affluent market to a region can prompt local businesses to prosper, encourage cultural immersions and lead to thriving destinations. Today's travelers want to experience the unique cultural values and offerings specific to a region. Due to this consumer interest, brands have a unique opportunity to establish a symbiotic relationship between guest and community to further develop a booming economy.
Hospitality brands can create prosperous communities by implementing corporate social responsibility programs that resonate with the interests of the surrounding neighborhoods. While upholding community goals and standards, brands can create long-lasting, impactful relationships with like-minded independent and family operated businesses that allow local goods and experiences to reach a global audience and ultimately result in regional growth. By partnering directly with local vendors, hospitality brands can also ensure the quality of products and ingredients provided onsite, supporting the local community's economy and overall host-culture.
Developing A Corporate Social Responsibility Program
Companies can begin participating in sustainable practices by developing corporate social responsibility goals, making a pledge to do good within the community and encouraging consumers to join in on the vow to create a positive impact. By identifying a community's specific needs, brands can create lasting positive change that builds up the community and can ultimately propel emerging local businesses into the global market.
For example, coral reefs around the world have suffered coral bleaching linked to many contributing causes, including ocean acidification, global warming, agricultural runoff, and water pollution from chemical sunscreen. Scientific studies reported that this global crisis had negatively affected some of the most coveted tourism destinations known for incredible marine life, including Australia's Great Barrier Reef, the Caribbean, Florida Keys and Hawaii.
Hawaii, home to 85 percent of all coral reefs in the U.S., had been particularly affected, and one of Hawaii's largest hotel management companies and host to 5.5-million guests each year, Aqua-Aston Hospitality, identified a need to make a positive chance to mitigate the global coral bleaching crisis. With an idea that the power of one could become the power of many to protect and preserve the world's coral reefs, the company's "Advocate with Aqua-Aston" CSR program was born, leading to the launch of its award-winning "For Our Reef" public awareness campaign promoting the use of reef-safe sunscreen. The initiative's tremendous success ultimately resulted in Hawaii becoming the first state to ban the sale of sunscreens that damage coral reef in 2018 and the inception of the first-ever World Reef Day in June 2019.
According to Booking.com's Sustainability Travel Report, more than 55 percent of global travelers report being more determined to make sustainable travel choices than they were a year ago. Travelers are motivated to make positive changes in their travel routine and brands can serve as environmental stewards, educating travelers on how to make sustainable decisions with eco-friendly amenities, activities and opportunities available onsite. By implementing easily accessible sustainable amenities, guests can feel good about their choices and can continue introducing effortless eco-friendly decisions into their daily life. Little choices beginning on vacation can travel back with tourists, creating positive change on a global scale.
By integrating initiatives that coincide with the interests of a local community, a company can further elevate its brand and position itself as an environmental steward, while also creating real change. Brands are able to reduce the number of unused products, harmful plastics and barely touched hygienic offerings that can negatively affect its local ecosystems by encouraging employees and guests to make environmentally savvy travel decisions.
In an industry making strides to influence sustainable travel, brands play an integral role in preserving the local communities' environment. Tourists want to be respectful travelers and brands can encourage responsible tourism by sourcing impactful programs and partnerships that promote seamless sustainable participation in well-traveled, high traffic destinations.
Implementing Food Waste Management Strategy
Sourcing local ingredients, products and amenities for guests encourage travelers to engage with the local community and further promote a thriving economy. In today's business world, it's tempting for brands to opt for bulk-product buys from large corporations that look good for the bottom line in the short term. However, by sourcing local vendors, brands are choosing fresher ingredients, establishing longstanding relationships with the local community and supporting like-minded businesses.
Additionally, by using seasonal ingredients from local purveyors at onsite restaurants, hotels can avoid food waste and work with local vendors to minimize the need to rely on imported products. This not only prompts the local economy to flourish but can significantly reduce a hotel's carbon footprint by way of reducing the need to transport goods. It is easy to get caught up in number crunching and lose sight of the various ways that we can contribute to preserving and revitalizing the resources that are unique to a specific region. Combining efforts with local purveyors and like-minded partners can lead to further sustainability developments as well as setting a standard in the industry.
Hotel food and beverage outposts can also incorporate environmentally friendly programs for compostable waste with next-level green technology, like custom-made ORCA devices that mimic the human digestion process to recycle food waste. By creating a perfect thermophilic biological environment for microorganisms to digest food waste into a liquid, ORCA is able to eliminate the food waste trucking process while significantly reducing the harmful emissions that come with truck traffic.
Rather than sourcing out-of-season ingredients from other regions, culinary outposts get creative and craft zero-waste seasonal menus that utilize dehydrated garnishes or vegetable juices. For example, after using a freshly squeezed lemon for fresh squeezed juice, chef's and culinary experts can incorporate the rind into another dish as zest or garnish in a beverage to avoid unnecessary waste. Reducing food waste also means sourcing packaging from responsible vendors.
Compostable utensils, paper vessels, biodegradable packaging, switching from plastic to glass, recycling single-use products and responsibly recycling cooking oil and grease all go a long way in the industry. Investing in sustainable food and beverage operations will ultimately generate greater return on investment for destinations by protecting the wildlife and ecosystems that draw visitors in the first place, while also supporting local vendors.
Making Guests' Responsible Traveler Participation Easy And Rewarding
For travelers' in need of an extra incentive to make sustainable travel decisions, brands can reward guest involvement with value creation; providing a reason to participate and benefit from their responsible choices, while also educating them on the positive impact. What kind of strategy can brands implement? Brands can introduce "green services" to promote mindful travel by creating special offers for guests that opt out of sheet and towel changes.
Companies incorporating onsite recycling programs can source partnerships with local recycling companies to recycle soap for those in need and toiletry bottles. A reoccurring challenge in the hospitality industry, there is a general oversupply of complimentary toiletries that go unused or unfinished, with potential to be tossed by hotels and resorts. Brands instead can set out to combat this issue by sourcing partnerships with like-minded companies to assist hotels in furthering the industry's green initiative standards.
For example, Clean The World is a global health organization that is experienced in the hospitality industry, committed to improving the quality of life for vulnerable communities around the world. The local organization bureaus promote the introduction of dedicated onsite recycling bins for used soap bars and empty bottles that are shipped to the Clean the World's facility once full, before being distributed to communities in need.
Brands can serve as environmental stewards, inspiring guests to make responsible vacation decisions by incorporating sustainable practices and serving as an educational source for the community. There are numerous initiatives that can positively impact the community by supplying career development for youth and preserving the ecosystem by reducing food waste.
For example, many hotels offer internship opportunities to students pursuing hospitality-related degrees as well as educational training tours. By creating opportunities to educate travelers, employees and locals in becoming environmental stewards' brands can foster a culture of sustainability that will flourish throughout the local community and inspire global travelers to incorporate eco-friendly decisions into their every day.
HotelExecutive retains the copyright to the articles published in the Hotel Business Review. Articles cannot be republished without prior written consent by HotelExecutive.