Engaging Guest Communications
By Scott Hale Chief Experience Officer, Brand New Stay | April 26, 2020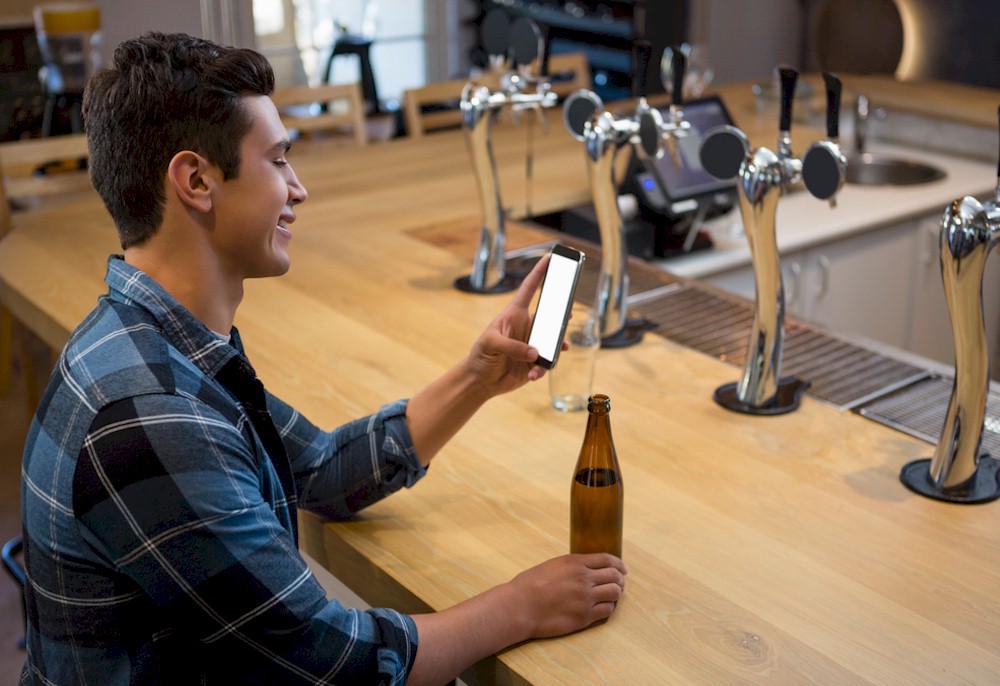 Before we get too far into this, I'll advise you that the following message contains 1,597 words and 8,553 characters.  That's a lot these days.  Rest assured we'll keep a nice cadence of valuable information.  Speaking of valuable information, let's explore your communications culture, and have a look at what platforms are most meaningful to you and your guests while amplifying your brand.
Communication Culture
Every organization has a palpable culture.  Big or small.  It's the way you work together to deliver off-the-charts guest experiences.  Before branching-out to craft outbound guest communications, you've got to get your house in order. How you and your internal guests (Team) communicate will broadcast loud and clear to your external guests. 
Just like outbound communications, your internal communications have got to support your brand and your promise.  If your brand is hands-off hospitality, and you promise business travelers that you offer the most efficient experience imaginable to the best busy business types, your communication culture must support that.  No long boring meetings.  No casual coffee hours.  No weekly memos circulated 'round the office.
Your communication culture is app-savvy and web-based.  High-powered.  Your team would offer guests laser focus and precisely rapid responses to support your brand and the experience that your guests signed-up for.  And you'd make sure you did the same for your team. 
Conversely, if your brand is homegrown hospitality and your promise is high-contact hosted bed 'n breakfast, your communication culture must align with that.  You'd have lots of long in-person meetings with your team.  Maybe even some family meals.  Definitely handwritten memos.
Takeaway:  A consistent communication culture makes delivering your brand promise nice and easy.
Preferred Platforms
As the intro alluded, there are a plethora of ways to communicate.  While you don't have to start snap-chatting-up your guests, you should take some time to choose the right platforms to support your patrons and your promise.  Your brand is your promise.  The experience you hype on your social channels and website is your promise.  The expectations you create and then exceed are your promise.
Let's say that you operate lots of log cabins deep in the forest a few miles away from a small town and lots more miles from an interstate.  No television and really spotty internet.  You're promising a rustic getaway deep in an off-the-grid forest.  Your brand is a deep woods detox in a cozy cabin free of modern interference.  Your guests expect that they'll disappear into a good book, gaze at a starry sky, and then score some solid slumber as a wood fire crackles. 
In this setting, old school phone calls are the preferred platform for you and your guests to communicate.  Your landline might be the best tech that you can get, and your guests would feel that digital detox promise before they even took the highway exit.  They'd also picture the perfect isolation when they read on your website that you're available by phone for a handful of hours a day.
Vintage voice calls are really meaningful for your guests in this environment, and really amp-up your brand.  It's a perfect alignment of what they're after and what you've got. 
Pro Tip:  You don't always get to choose your preferred platform.  Your guest is your boss, so if they ring you old-school style outside of business hours and ask that you send an e-mail as a follow-up, please do so.  Additionally, whichever platform you or your guests prefer, you've got to be prompt. 
Meaningful Messaging
After aligning your culture and your platforms, it's time to craft your outbound arsenal.  As with all communications, be certain that any and all of your messaging (voice, e-mail, website, social post, text, in-person) aligns with your brand and voice.  If you don't start there, regardless of what you're sharing, your message will be meaningless. 
The best messaging strategies are engaging and personal.  Sure, all of your guests get a confirmation e-mail.  These are transactional e-mails that make sure you've got their booking right.  They also share your policies, and offer basic transaction accounting.  Don't miss an opportunity; the best confirmation e-mails are also engaging.
If a guest has booked directly with your hotel, they've likely engaged with your social content, website content, or both.  The confirmation of their booking with you should now be the start of a more meaningful relationship.  Your messaging should transition away from the blanket crowd-pleasing variety, and drill-down on specific guest preferences.  It's time to further engage your guests.
If e-mail is your preferred platform, you could craft some stellar communications based on learned guest preferences.  If you're really tech savvy, your messaging could build itself.  Just use tracking codes in your e-mails so that you learn more about what your guests are after.  If you're not that tech savvy, that may be better.  Send a personal, non-template e-mail to guests inviting additional dialogue and insight to help you craft the perfect experience for them.
Once you've got your guest engaged, be sure to be personal.  If you've learned that your guests are celebrating a family reunion, be sure to offer up family-friendly suggestions for dining and adventures.  Be sure to also offer personalized recommendations for the details that they may have overlooked.  A quick note to acknowledge that the restaurant they've selected for dinner is top-notch, but doesn't seat parties of eight guests or more after 6pm, will be invaluable. 
Takeaway:  Go next level every chance you get and create opportunities for your guests to share more about what they're after.
Timing is Everything
As the title suggests, guests get a little anxious if they've not heard from you in a while.  They may get a little annoyed if they hear from you too much.  While timing is a combination of art and science, mixing up your messaging platforms based on the phase of your guests' experience could be a good strategy. 
Pre-arrival communications are generally meaningful and engaging e-mails.  Once guests are checked-in, industry standard says that you should switch to text messaging and room phone contact.  That's good if you're satisfied with being standard.  If you'd like to amp-up your guests' experience, consider a remix by offering both unique messages and messengers.
Your housekeepers could be great messengers.  They could offer handwritten 'welcome back to your refreshed room' notes upon completing a guestroom service.  Or, they might even text a guest if they've got a question on a special request.  The more the merrier.  Be sure that your entire team is at-the-ready to deliver spot-on messaging.
Takeaway:  Unless you've got an unreal soloist, create an orchestra of communicators.
When Times Get Tough
Considering the nearly incomprehensible worldwide circumstances we're all doing our best to navigate these days, it goes without saying that a top-notch guest communications strategy must also consider essential communications.  Essential communications come into play when you're facing an unexpected, and potentially dangerous event. 
These types of events could include earthquakes, forest fires, dangerous weather, or worse.  While these urgent communications pose unique challenges, the same principles that we've just outlined should help you deliver the best experience possible despite the difficult conditions.
Before launching outbound essential communications, be sure that you've got your house in order.  Transparent dialogue with your team will help make certain that your essential outbound communications are consistent.  This will be a big help when you're confronted with really challenging and uncertain times. 
Additionally, take some time to choose your preferred platform for essential communications.  Because both the events and communications will be uncommon, it's critical that your platform be uncommon, too.  If your preferred platform for general team communication is e-mail, explore text messaging as your preferred platform for essential communications.  Most important, don't keep it a secret.  Make it clear to your team that you'll use text messaging when communications and events they'll be navigating are atypical.
Similarly, it's essential for your guests' safety for you to alert them to unusual or unsafe conditions via a different platform than your standard messaging.  If you've been auto-pilot texting your guests to ensure that their stay is going smoothly, don't use that same platform to deliver essential communications.  Instead, call your guests individually so, just like your team, they're prepared to receive an unexpected communication from you.
As with all messaging, be certain your essential communications are meaningful to both your team and your guests.  Meaningful, in certain circumstances, could be instructional.  If you have severe weather rolling in, your team and guests will need to know that.  More important than that information is the instruction that follows.  Alert guests to the danger, but also recommend actions that they're able to take to give themselves the best shot at staying safe.
Pro Tip:  There's never a good time to deliver an unexpected guest communication.  The best time is always after you've got all of your facts straight.  Your messaging should never add to your team or your guests' uncertainty. 
Is There Anything Else That We May Assist You With?
As you marinate your outbound arsenal, never forget that you're always at your guests' service.  Regardless of how crafty your outbound messages are, you've got to be twice as good at receiving incoming guest communications, and responding completely and quickly.  Be sure to welcome guest responses and feedback every chance that you get. 
Most important, be sure to show up.   Sometimes, there's no replacement to an in-person service recovery or telephone response.  Remember, hoteliers and innkeepers established this fascinating accommodation industry we're a part of without the advent of mobile messaging platforms. 
Takeaway:  Don't hide behind tech – stand behind your message.
HotelExecutive retains the copyright to the articles published in the Hotel Business Review. Articles cannot be republished without prior written consent by HotelExecutive.