Guest Service in Interesting Times
By William J. Sander Chief Executive Officer, Seagate Hospitality Group | April 26, 2020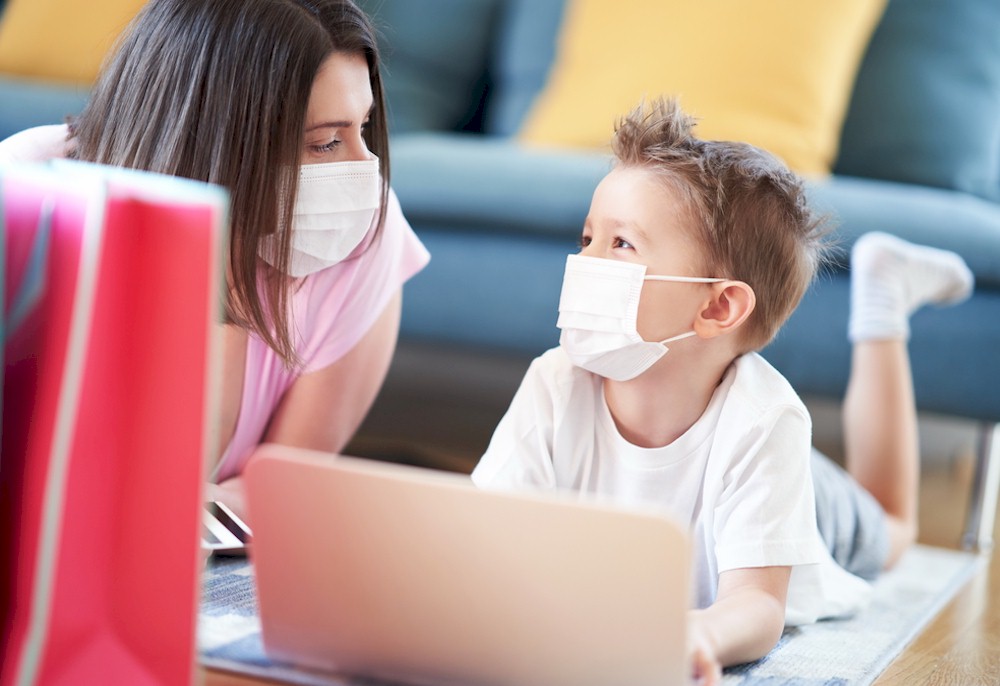 How can guest services carry a hotel when there are no guests to serve? That question is likely on the minds of general managers around the world these days as they have been forced to shutter their properties, furlough their talent, defer reservations, accept cancellations, and watch the economy crumble out of necessity to halt the pandemic spread of COVID-19.
From my corner of otherwise sunny South Florida, it has been on my mind as well. On March 20, 2020, I oversaw the temporary closing of The Seagate Hotel & Spa, the luxury boutique hotel & spa on Atlantic Avenue in Delray Beach, and, subsequently, the Resort's private Country Club and private Beach Club that, together, as opening general manager and now head of Seagate Hospitality Group, I have been privileged – and delighted – to lead for 10 years. We put things on hold for the safety and health of our guests and associates nearly two weeks before Governor Ron DeSantis announced stay-at-home orders for the entirety of Florida, effective April 3.
Since then, I have looked for an answer in lessons I have learned over nearly three decades in the hotel industry, with two recessions weathered as a General Manager along the way. I haven't witnessed an industry downturn quite like this one, of course. No one has. Regardless, as in so much of hospitality, I believe the answer lies in laying a groundwork culture of guest service that clinches customers from the start.
Accommodations, food & beverage, spas, and location may draw the clicks on TripAdvisor. But at heart, the enduring relationship that hotels build with their guests is all about service. Knowing what guests prefer, looking after their individual needs, recognizing them by name, and being proactive with personalized touches – from an unexpected amenity for children traveling with their parents, to the quiet addition of an extra coat rack for a guest who travels heavy – are essential steps on the ladder to building customer loyalty.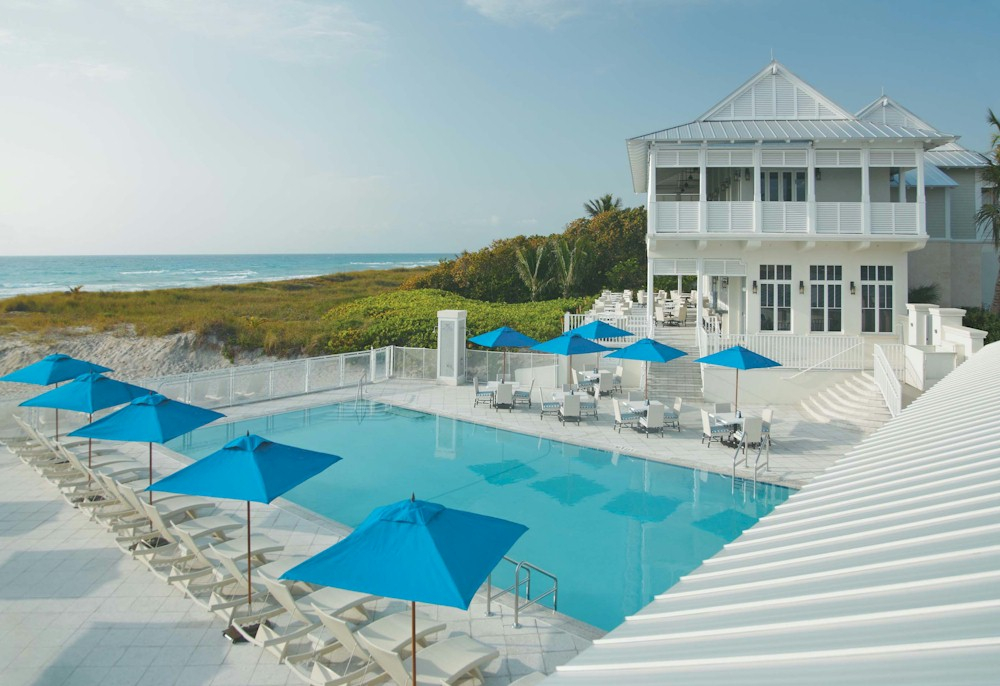 The Seagate Hotel & Spa, Delray Beach, Florida
So, too, is assembling a team that can consistently deliver all the above and more. It starts with personality: As managers, we can train for tasks, but the gift of hospitality comes from within. Luxury hotel chains tend to be scripted in their recruiting process. I recommend following your instincts and interviewing each applicant through multiple managers – including and especially the General Manager – to ensure you find those capable of embracing the service you expect and delivering it.
Everybody knows the first rule of service is "the customer is always right," right? Well, no. As I have told members of our team on more than one occasion, the customer isn't always right – but that doesn't matter. What matters in guest service is being able to fix a situation to the customer's satisfaction and acknowledging the service that fixed it. The combination builds good will on the client side and confidence and self-esteem on the team.
Hospitality tends to be a transient business, particularly in the U.S. where talent comes and goes through bustling urban centers and resort destinations alike. At a recent 10-year anniversary celebration for The Seagate Beach Club & Resort, I was pleased to discover that 38 members of our 100-member team have been with the property since opening day. I honestly didn't expect that, and I credit in part the management philosophy that our talent can be right, too. Employees who feel good about the effort they put into guest service are more likely to stick around.
Every guest is different, of course. One of the foundations of good service culture is that they should all be treated the same. Not robotically – people can spot that in an instant – but from the heart. I tell our employees: The key is hospitality. Use your warmth. Make eye contact at 10 feet, and flash your smile and greet them at 5. When you tell them 'It's my pleasure,' do so not because it's your job, but because it really is.
It is a fair observation that this is an unprecedented time for the travel industry. As the saying goes: Drastic times call for drastic measures. But from a guest services standpoint, such times also call for creativity. Hotel managers would be wise to consider both.
Even with our onsite operations temporarily suspended, The Seagate Hotel & Spa and its related properties throughout Delray Beach remain focused on service and maintaining local good will. While our private Seagate Beach Club is no longer welcoming guests from the hotel, it is offering food service to go for club members and business has been good. Meanwhile, The Seagate Country Club, whose championship 18-hole course was site of the first-ever Golf Digest School back in 1973, has opened food service to residents of the gated community around it, regardless of whether they are club members. The response was immediately overwhelming for meals-to-go offered from a special menu and for grocery items available for purchase in bulk.
Like others in the hotel industry and myriad businesses and institutions beyond, we're also getting creative in communication over social media. Sharing inspirational tidbits and imagery of palm trees swaying in a warm Florida breeze with regular clients, friends in the industry, or anyone who needs their spirits uplifted during this unprecedented shutdown. The hotel's Food & Beverage Department is putting together a YouTube video highlighting happy hour with the music of Florida-born vocalist and keyboard prodigy Orson Whitfield, who regularly performs at our signature restaurant, The Atlantic Grille. The goal is not advertising – not by any means – but to keep people calm and let them know we are here when they need us.
Our Banqueting Department remains in touch with group clientele, especially those who booked their weddings at The Seagate Resorts. The goal is to take care of every bride and groom and manage necessary changes diplomatically to keep that day special, whenever it eventually unfolds.
Meanwhile, we have reconceived a new video conferencing service as a Video Conferencing Meeting Package to promote productivity and connectedness as the pandemic reshapes the meetings and events market and groups seek solutions to adapt. Our marketing strategy is that it is right for the times – to ensure that corporate and social clientele will be able to effectively connect whether here in South Florida or the far corners of the world.
As previously noted, I have managed hotels through two previous recessions. It was the same address both times: XV Beacon in Boston. Though that property, its clientele, the city around it, and the economic conditions in play were completely different from where I am now, the crucial factor to emerging intact and ready to move forward was the same: Building relationships with guests and offering thoughtful services that address their needs so that they came to think of the property as home.
As I am sure is the case with most General Managers, the digital world we inhabit has made the role much more demanding, with endless emails to answer and requests requiring immediate attention. I still find time to join guests for coffee every morning and make the rounds to greet the regulars at the bar and the restaurant before heading home in the evening. Those are job requirements, as far as I'm concerned.
At the end of the day, however, I believe the most important thing for a General Manager to understand is that he or she does not make a hotel a success. The key aspect is the ways in which the employees touch the guests everyday. I think of how many times our banquet waiters have to deal with 300 covers in a night; how the housekeepers have to clean a dozen rooms a day; and how many drinks the bartenders have to mix from Happy Hour through last call while striking up conversations along the way. They touch more guests on a daily basis than I might for weeks at a time.
General Managers who don't understand that or recognize the significance of the guest services their teams provide are going to fail regardless of the economic conditions or the contagion outside.
HotelExecutive retains the copyright to the articles published in the Hotel Business Review. Articles cannot be republished without prior written consent by HotelExecutive.