The New Normal for Hotel Sales & Marketing
By Jamie Sigler O'Grady Founding Partner, J Public Relations | June 14, 2020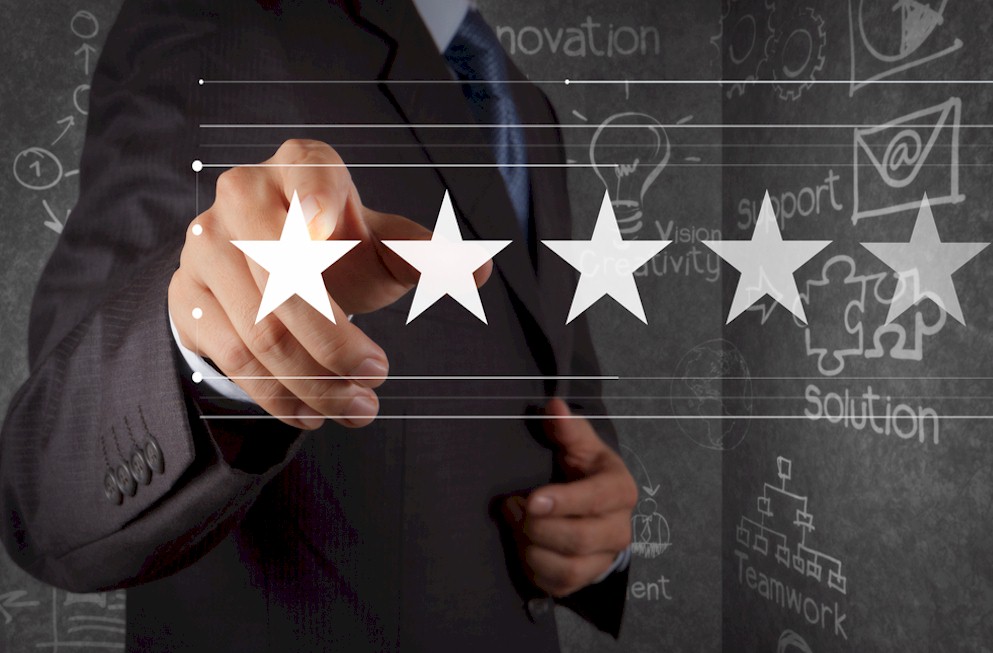 Let's stop time for a moment and think back to six months ago. One year ago. Two years ago. Travel, hospitality and experiential tourism were booming. Travel was thriving and at an all-time high, and one of our biggest concerns was "over-tourism:" the negative impact that too many visitors has on a destination. Places like Venice, Barcelona, Macchu Picchu were major points of discussion and conversations were all focused around how to sensitively market a place struggling with over-tourism.
We considered how quickly and abruptly that could fall out of our hands. Wellness was a major focus, showing no signs of slowing down as the fastest growing sector in travel and lifestyle. Far-flung and exotic getaways defined a dream trip - everyone wanted to be the first to do something, take a one-of-a-kind trip, there was competition in taking the biggest and best and trendiest vacation. Large groups and multigenerational travel were having a big moment, and sustainability and eco-conscious experiences were building momentum.
As we step back into our current reality, just about everything in the travel space has changed. Just about everything in the world has changed. How the COVID-19 global health pandemic has made us rethink every way we do things is not to be underestimated. We happen to be in the hardest hit sector of travel, hotels, restaurants, and the playbook of marketing and public relations and communications from 6, 12, 18 months ago, can sit on the shelf.
We have to smartly, sensitively, and safely navigate a new practice in marketing in order to support business growth and support the health and safety of our guests and staff, to create the New Normal of Hotel Sales & Marketing.
That is where we were - and it's imperative to remember and recognize what the space looked like and how that will present opportunities and challenges for where we are, and where we are going.
Where We Are
COVID-19 and its massive impact is a never-before-seen scenario, but it's not the first crisis the hospitality industry has encountered, and we can look back to learnings from natural disaster recovery and other challenging times to see if there are similarities to apply to our post-COVID world. In some ways, the effects can be compared to what we saw with Zika, because there was no clear beginning and end, and the hotspots required major reputation management. A key learning from that crisis: lean into the safe zones and lean into the facts - do not make assumptions about a place in marketing or put forth advice or guarantees based on speculation.
It's Marketing 101
There is no roadmap right now, and every moment is a need period.  Come back to the basics and meet your audience where they are at. Really lean into the value proposition. Ask, where can you bring value into people's lives?  The most important entity here is time. While everyone has been given that "gift" with stay at home orders, it's not where everyone wants to spend it. They know more than ever what they want to do and how they want to do it and wasting someone's time is much worse than wasting their money. We've also learned how precious our freedom is and if someone is making a decision to travel, it will be weighed much more heavily than before, and you want to be the place that delivers for them.
Read, learn, research, educate, engage, absorb as much as you can
Our team has been obsessively and passionately participating in webinars, researching and reading the news, connecting with industry leaders, and working tirelessly to make sure we know as much as we can and can use that knowledge to make informed decisions and recommendations.
Brand Loyalty
A challenge of sales and marketing moving forward will be maintaining and creating brand loyalty. Remaining focused on authentic core values like sustainability and how to give back to employees or the local community will go a long way. How brands are responding now, will mean everything when this is over; the brands that have responded well and worked with empathy will be the ones that secure brand loyalty.
Those that have retained staff, made donations to frontline workers and those in need, and have had a steady cadence of communication with their customers, will fare well. This pandemic has also shown us how precious Mother Earth is, and when left alone, the positive effects on the environment. This will not be forgotten, and the interest in sustainability in travel will only grow over time.
We're already seeing a shift from "book now" and promotional sales efforts to be more sensitive and aspirational. There is a balance between supporting a business need and having a tone that expresses understanding of the situation at hand and the reality is the runway is still pretty long toward getting back to where we were. The focus should be on the bigger picture, building a foundation now to create success as things continue to get better.
Promotions can be the call to action for a bigger picture, a more compassionate pitch to stay because you hear them, you see them, and you're ready for them. Now is the time to get in front of customers, even if they'll book later. The message of hope and the future will be important. We will be focused on encouraging the support for one another and humanity versus the surface-level pretty picture marketing - core values will be so much deeper.
Flexibility and quick thinking will allow sales and marketing to pivot from the strategy you were previously working through to fit in with today's greater conversation and make that "launch" relevant to what is happening today. It's imperative now to be purposeful; there has to be intent and reason behind tactics and keeping them aligned with the overall sentiment of the world right now. We need a balance between the "softer" stories and how to keep people informed.
A few months ago, a placement featuring a "make-at-home" recipe would have seemed like a fluff piece, but now that recipe is everything because consumers are at home cooking several meals a day. That recipe meets a timely need, makes people remember a fond travel or hospitality memory by giving them a chance to relive a dish or a drink, helps keep that place or experience top of mind. Use the resources, people, and expertise you have to relate back to the core customer.
Where We're Going
Marketing needs to address a time where safety is paramount, where fears of getting sick and the adjunct anxiety that comes along with it, are mitigated by the responsible measures being taken by organizations. As marketers, we need to get back to the basic idea of communicating transparently. This isn't where we spin a story or create a trend - it's where we share clearly and confidently the efforts in motion, the purpose behind the brand and talk about how this has changed what we thought we knew.
Transparency, credibility and flexibility will be major factors
Communicating with guests, stakeholders, aspirational/future guests about hygiene, best practices, preventative measures and the importance of safety will matter. Then walking the walk - having the hotel experience mirror the website copy or the promise made - because there is no room for error right now. And being able to adapt and shift if something changes again, or if a guest wants more or different - respecting personal comfort levels and expectations and acting on them will be the difference between you and a competitor.
The next chapter of sales and marketing with hotels will see some pretty severe changes from the old model. We've relied on FAM trips for agents and media for years, and while the format evolved, the premise was solid and consistent. Now, the idea of traveling with strangers is not likely going to be something that people want to do or will be comfortable with-not to mention, it's unclear when it even will be allowed as travel restrictions ease, state by state.
This idea needs to be turned on its head and instead, why not use marketing to send the hotel to the media? Find a tangible way to share a key message, touchpoint, or news without physically being in the same space. Use social media channels to express the personality of the hotel in creative ways.
Screen time is up for all age groups, nationwide
Including social media in marketing plans has never been more important. Make sure your mobile experience is seamless. Once your brand is well-positioned to share its new normal, there can be a place for influencers. In a time when authenticity is going to reign supreme more so than it ever has before, influencers will need to find a way to connect to their audience and come from an authentic place. Influencer marketing in times of crisis is the quickest most visible way to spread the "now open for business" message.
Brands need to shift strategies to account for the obvious decline in international travelers, and to capture the domestic traveler, most likely driving in. Reports have shown that while people typically would consider their drive-to radius to be 2-4 hours, it's now up to 10 hours. Travelers will be willing to spend more time in the car to get to their destination, maintain more control over who and how they interact, and remove flying and all that goes with it from the equation. 
Hotels and restaurants are opening with lower occupancy rates in order to assuage guest concerns over safety and health. We expect to see extended stays, as people may start taking fewer but lengthier trips, and the capacity and amenities available in that way should be magnified by sales and marketing.
There are some core propositions that should be emphasized by sales and marketing teams moving forward that are likely to become the priority messages. Outside of cleanliness and sanitation efforts, which are number one, there are other messages that all consumers, no matter if they're leisure or group travelers, will respond to.
The opportunity to social distance on vacation will be on travelers' minds and sales will focus on the seclusion, depth of space, outdoor activities, spacious rooms and accommodations offered in a destination or hotel. Camping/glamping, RV trips, private villas, buyouts, all allow travelers a remoteness while still getting the vacation element they set out for.
As mothers who have planned many vacations with our own families over the years, one of the most important things to us will be "comfort travel," and engaging your repeat guests is a good sales tactic. Going back to the same places we know and love, and where we know what to expect, takes the guesswork out of what our next visit will be like. Particularly for families and kids, the familiarity in an unfamiliar time could be the difference between choosing one hotel or another.
The trend of wellness that was booming pre-pandemic will continue in a new iteration
After months of "stay at home" orders and isolation, people will want to relax and escape, but wellness will be beyond spa in that they also want to learn more about taking care of themselves and not just pampering. Expect to see more spa treatments that can be done in-room or guided with low or no-touch from a therapist. Expect to see salt inhalation rooms grow in popularity as they have benefits for respiratory health and are self-cleaning entities, allowing easy operations for the hotel or spa.
While there are recovery models and timelines on the pandemic, it's hard to accurately predict when travel will return to past levels. The variance in laws and regulations across the country as well as personal comfort levels of each and every traveler, mean there are hurdles in both the short and long-term. The best we can do is stay informed, know the laws and the rules particularly for your state and region, and be ready.
Be honest in your sales conversations, be transparent in marketing, and make sure your teams are integrated so consumers know what they can expect.
HotelExecutive retains the copyright to the articles published in the Hotel Business Review. Articles cannot be republished without prior written consent by HotelExecutive.