COVID-19: What We Have Learned in Hotel Sales & Marketing
By Allison Handy Senior Vice President, Sales & Marketing, Prism Hotels & Resorts | June 28, 2020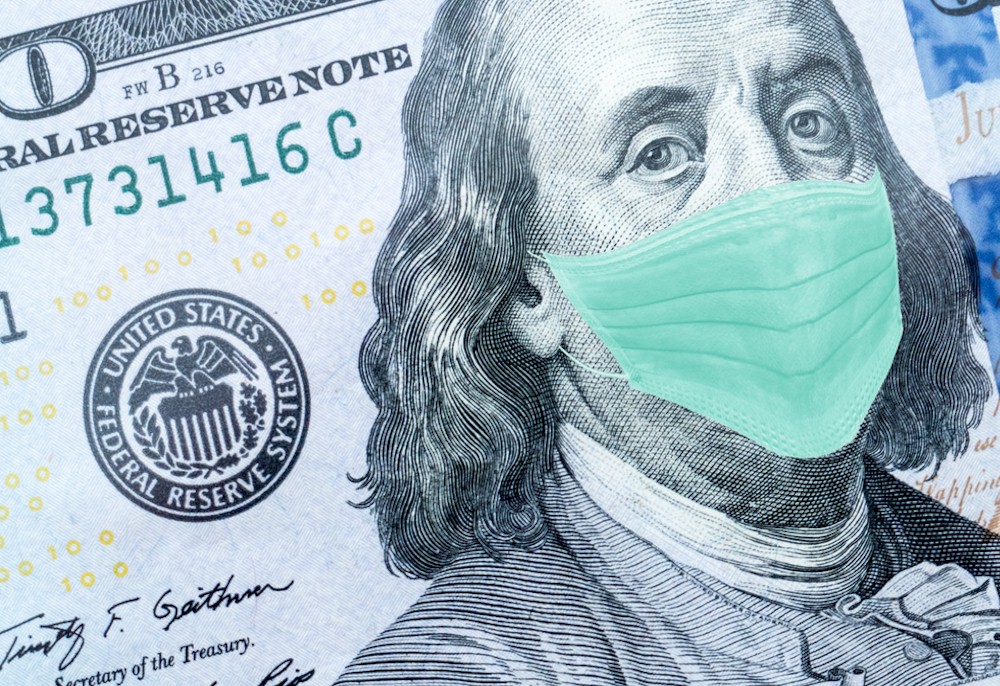 Taking a close look at some of the changes necessary to survive in a post quarantine world not only gives us clearer insight into how successful hotel management companies will adjust to new realities in the near term, but how they will position themselves for sustained long-term profitability.
What follows is an overview of how sales and marketing has evolved-and continues to evolve-as hotel management professionals question longstanding assumptions, leverage the unique sense of urgency all industry professionals are feeling, and subsequently develop new roles and hone newly diverse skill sets.
The Sales Office of the Future
One thing that the current crisis has made clear is that there is an obvious distinction between a proactive sales approach (the "hunter") who goes out and finds leads, and a reactive sales approach (the "gatherer") who primarily responds to the inbound digital leads coming in to the property. Prism had already begun to make clear this distinction prior to the pandemic, giving us what is likely to be a leg up in the weeks and months ahead. We were already building a team of sales professionals whose sole responsibility was to proactively look for new business.
At other properties, however, sales teams were (and still are) made up primarily of salespeople used to sitting back and responding to leads. So, when the spigot dried up, they found themselves in a difficult spot. Making the required shift to a more active posture of hunting for business won't be easy - especially not in such a short time frame - but it will be necessary. In that sense, the pandemic has accelerated the industry's evolutionary timeline, heightening the Darwinian pressures that have always existed and leaving little doubt that this forward-thinking restructuring of what a sales team should (and increasingly must) look like will be a significant storyline going forward.
The Front Desk Frontier
Another emerging theme will be the surprisingly significant importance of the front desk in the sales process. As a handful ofleading hotel management companies have already discovered by necessity, the simple act of having sales professionals and GMs spend time working the front desk has resulted in a dramatic up-tick in new leads. Conversations with guests checking in and out of the hotel are an extraordinarily rich resource for sales information and opportunities.
While many hotel owners and operators have trained their front desk personnel to ask qualifying questions and pass leads along to the sales team, they are not trained sales professionals. They frequently lack both the expertise and the proper motivation and incentive to engage in those conversations in a way that yielded great results. Hotels placing sales team members at the front desk, however, have seen a wave of new referrals, new leads and in this time of transition, a new understanding of just who their customer is right now.
In retrospect, it makes so much sense that it's puzzling why this wasn't a widely adopted practice already. And it is likely to become even more valuable in a sales environment hindered by COVID concerns. Fundamentally, the job of a salesperson is to find new business. How do you do that if you can't go talk to new customers? Who can you talk to? Guests who are already checking in and out is the obvious answer. By giving your sales experts a chance to engage with current customers to generate new business makes sense on a number of levels.
In the past, sales team members have been tasked with hanging out in the lobby or in an executive lounge to network with guests for leads. Just from a social psychology standpoint, it's clear why those were unlikely to be successful. No one wants to be approached by someone with a clipboard when they are relaxing with a drink, or on their way somewhere. But once you put those same sales pros behind the front desk, however, everything changes. As guests are checking in, they are a captive audience, and they are already engaged in the logistics of travel and reservations. At that point, we've seen they are much more likely to be receptive to qualifying questions.
The impact has been significant enough that it is likely to prompt a wholesale rethinking of the role of the front desk in hotel operations. Everything from the job description to the training protocols of front desk associates will be reexamined going forward. Part of that rethinking extends to personnel decision-making and bottom-line considerations, as well. A number of hotel management companies that have reduced or eliminated sales positions may be thinking more critically about how and where they can position their sales professionals in a way that leverages their expertise, keeps them onboard, and allows them to interface with guests – resulting in revenue generation.
New Skills, New Experiences, and a New Mindset
The benefits of sales team members spending more time at the front desk extend beyond the immediate lead generation impact. It also gives sales professionals direct exposure to and firsthand appreciation for what guests are asking for, what they are complimenting - and complaining – about. The salesperson benefits from a more nuanced understanding of guest priorities and perspectives.
In a broader sense, that might end up being a welcomed silver lining to a very challenging time in the industry. Sales professionals getting the chance to spend time working in other departments has already taught them so much more about the business, providing them with both a higher-level knowledge of and appreciation for what makes the engine of the machine that they are expected to sell run. That practical hands-on experience also makes them more marketable as a salesperson.
The front desk strategy is the most visible display of a larger shift in approach that was already happening. But that shift has been kicked into overdrive by the quarantine and the subsequent limitations that we will all be dealing with for a long time to come. Sales team members can't get out there and pound the pavement, and many inbound leads have dried up. So the need to be more proactive, more aggressive, and more creative to find new ways to boost sales efforts is higher today than at any other time in recent memory.
Traditional sales programs spend the majority of time training their team on how to close leads they have, negotiating the terms of contracts, and other procedural details. In a post-COVID world, finding success as a salesperson will be about knowing you can find business-even when there's no business coming to you. Hunting. Finding that business. Uncovering leads. Knowing the right questions to ask. Understanding how to approach someone who is instinctively resistant to a sales pitch - or even to initial inquiries. In other words: finding the business you want-not just closing the business you get.
Urgency and Adding Value
In the past the sales team members were likely to be focused on business travel, group and catering, while your DOS and the marketing team primarily handled leisure, weekend, and other transient business. Today, however, we are operating in a very different landscape. Once you throw away individual goals, quotas, commissions and incentive plans, your remaining salespeople are looking for pure occupancy. And there is a special urgency to that mission. It's not about reaching an arbitrary number - it's about survival.
If you can identify three customers from the hotel down the street and bring them in, and they in turn move five more people over to your hotel, that's just the revenue you're looking for these days. Each of these successes might mean one more housekeeper can come back to work and put food on their table. Our own weekly sales bulletin features language reinforcing that point: that our responsibility as a sales team right now isn't just to bring in business, it's to help get people back to work.
When you're operating under that mindset, suddenly everybody gets involved in almost everything: marketing, social media, ancillary sales, networking, prospecting, being creative, and seeking out previously hidden opportunities. We are already seeing a much higher-level engagement outside of traditional roles and responsibilities. We are witnessing a new level of creativity and hunger. There is widespread understanding that it's not about my goals, my number, or my bonus, but about revenue in the door, and the impact it will have on friends and colleagues.
Many sales professionals have both literally and figuratively rolled up their sleeves, doing everything from making beds and cleaning rooms, to doing laundry and taking front desk shifts. Whatever it takes to add value. It's all about survival and being a team player. The more that hotel management companies can not only take advantage of that spirit, but actively cultivate and support it, the better off they will be.
Frankly, that's the kind of culture you want - not just today, but for the future. That sense of connection, cohesion, and that do-anything mindset isn't just how you make it through a pandemic, it's how you set yourself up to flourish for years and even decades to come.
HotelExecutive retains the copyright to the articles published in the Hotel Business Review. Articles cannot be republished without prior written consent by HotelExecutive.