The Unprecedented Impact of COVID-19 on the Future of Hotels' Wellness Programs
By Daniel Poulin Director, Spa & Fitness North & Central America, Accor | July 12, 2020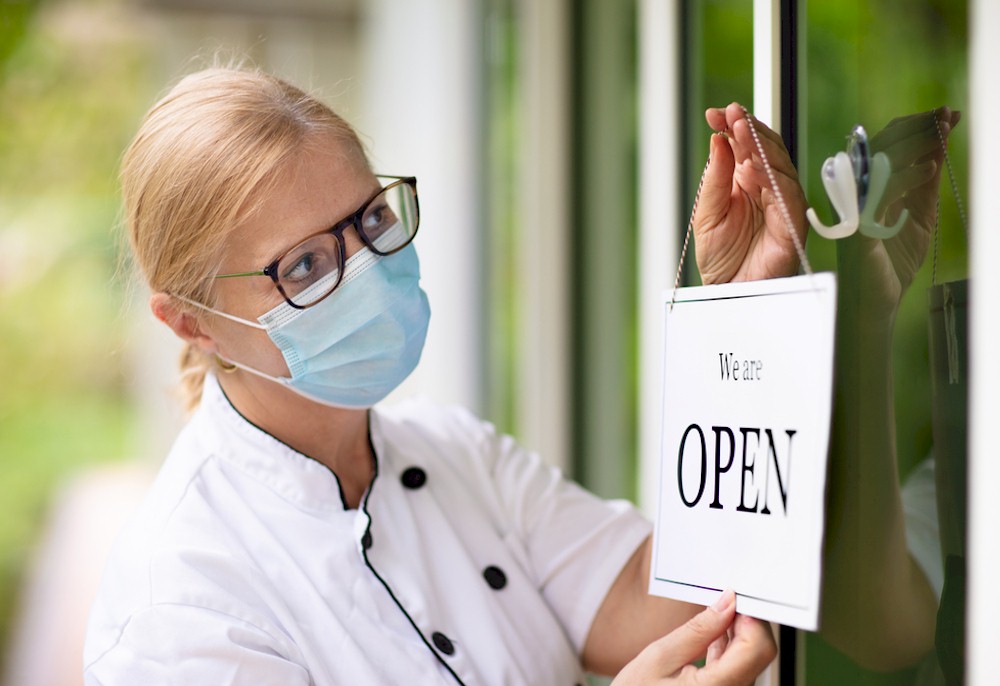 Loneliness and isolation although often linked are very different concepts. Over the last few weeks social distancing was used interchangeably with physical distancing and although both have a different connotation, they have the same purpose; to create a safe space between us in order to stop or slow down the spread of COVID-19 along with other measures such as frequent handwashing and masks.
Social Distancing, Physical Distancing, Isolation And Loneliness. What Do We Know?
It is easy to understand that although social or physical isolation is an objective indicator of how much contact somebody has with other people, loneliness is "the subjective feeling of isolation," says Dr. Carla Perissinotto, a geriatrician at the University of California, San Francisco who studies loneliness. Others are even more specific and state that loneliness is actually a state of mind defined as feeling lonely more than once a week.
What it boils down to is that it is possible to be alone yet not lonely as it is possible to be in the presence of others and feel lonely.
Are We A Lonely Society?
Loneliness was a wellness crisis well before COVID-19 and this current period of extended social isolation will also exacerbate the epidemic of loneliness identified by a 2019 University of Michigan study on healthy aging in which 34% of adults aged 50 to 80 years reported feeling lonely. Among the increasing number of households of adults living alone - now 42% of US adults - 60% reported feeling a lack of companionship and 41% felt isolated.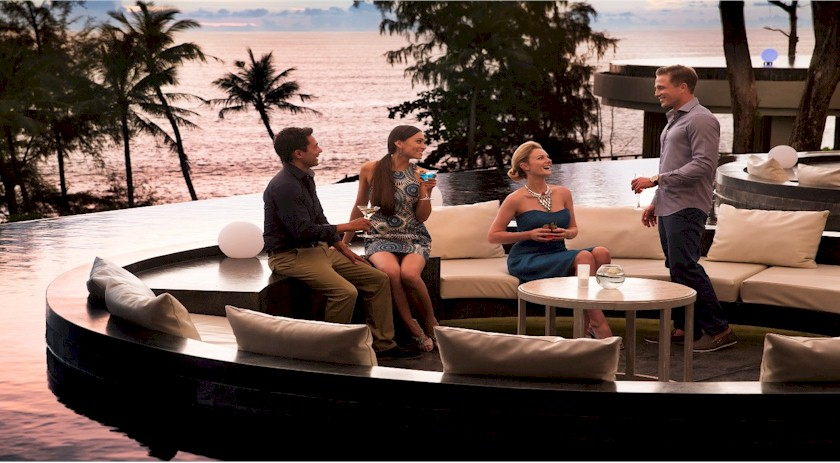 The same researchers mentioned previously were also able to identify that marriage or being in a relationship, higher incomes and higher education were all linked to lower levels of loneliness while high levels of loneliness are associated with physical health symptoms, living alone, small social networks, and low-quality social relationships.
What Did Abraham Have To Say About All This?
Most have heard of Abraham Maslow's hierarchy of needs as shown on the pyramid below and even more so today as his model has been mentioned multiple times on webinars, pod casts and in social media over the last few weeks as a way to put in perspective the importance of first covering the basics in a time or crisis.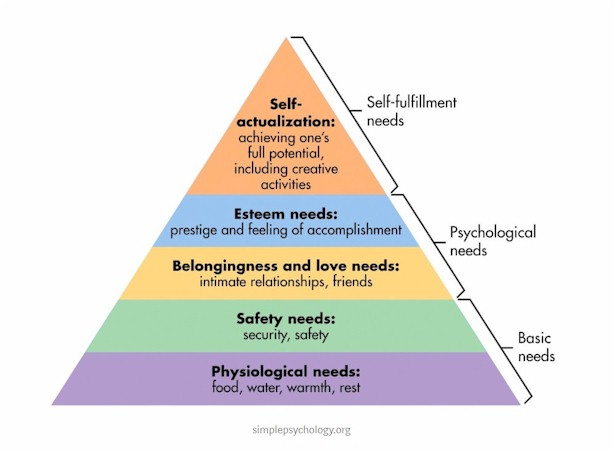 Most of us managed to ensure that our basic needs were looked after in the first few weeks of this pandemic although without its fair share of toilet paper hoarding along with other more or less rational behaviors all with the same goal to ensure that individual basic needs were not compromised.
The real issue came a few weeks later where many found it difficult to address their needs to belong and love while in isolation. Maslow argues that it is crucial for humans to love others and be loved by others. The absence of this love results in things like loneliness, anxiety, and depression.
Will we ever be able to reach the top of the pyramid in a post COVID world if hotel operators and designers are already having conversations on "socially distancing" our programs, operations and venues?
Will the new dining experience of tomorrow take place in a series of private rooms where the idea of sipping on a martini at the hotel lobby bar, taking in the ambiance and the crowd is nothing but a memory of days gone by?
What Is The Impact Of Loneliness On Our Health And Wellbeing?
Lacking social connection carries a risk that is comparable, and in many cases, exceeds that of other well-accepted risk factors, including smoking up to 15 cigarettes per day, obesity, physical inactivity, and air pollution (3).
Other research conducted by Oliver Hammig on loneliness demonstrated the wide range of negative effects on both physical and mental health including: Alcoholism and drug use, altered brain function, Alzheimer's disease progression, antisocial behavior, cardiovascular disease and stroke, decreased memory and learning, depression and suicide, increased stress levels and poor decision-making.
Many wellness experts predict that the long term impact of COVID-19 on our health and wellbeing will be akin to those suffering from PTSD and will have a huge influence on the way we live, love and play. The hospitality industry will need to adapt and this will be especially true for the way we program and design our wellness spaces.
Wellness Considerations in a Post COVID Hospitality World.
Resilient Design
On a recent panel of experts looking at Design Re-invention, GOCO Founder and CEO Ingo Schweder speaks about Resilient Design as defined by "… the process of designing buildings, landscapes and entire communities in a way that mitigates the impact of extreme changes – such as weather, pandemic, external threats, social trends and environmental demands."
Broadening the way we respond to this contagious virus beyond solutions aimed at mitigating its impact on our operations is a proactive strategy with far greater appeal. Focusing only on the modalities of transmission of this particular virus as our guide for the way we foresee how we design and operate our hotels' wellness programs is short sighted and with one major flaw: What if the next pandemic does not involved a flue like virus but a virus with a completely different mode of transmission, for example through water or food. How would our post COVID design help in preventing those along with any of the other elements listed above.
Our collective resilience as human being would truly only serve us if we live in a world where our infrastructures are also resilient to whatever life throws at us. It is imperative to keep this in mind when rethinking our wellness programming and the way we plan to design our spas, fitness facilities and other wellness venues over the coming months and years.
Health is the new wealth
During the last few weeks of confinement, each of us were confronted with a tremendous amount of stress and the realization of our own mortality along with a renewed focus on the importance of our health. Many have taken up exercise on a more regular basis, healthy eating took over emotional eating from the first 2-3 weeks of confinement and never has the world paid so much attention to their happiness and wellbeing.
"COVID gave us the gift of being and reflection" said Donna Deflaco, President of Health Enhancement Co. during one of her talks in early June. It has also made our guests much more aware of the power of wellness practices on their mental, physical and even social wellbeing and this is going to results in an increase demand for evidence base programs in our hotels that go well beyond the walls of our spas and into "scattered" wellness spaces throughout their own guest journey.
Antiviral, antimicrobial, antibacterial building materials.
Building materials and fabrics with anti-viral capabilities could still be a good strategy in reassuring the public and potentially minimizing the impact a similar pandemic could have on our health and our economy. However these types of material would have to be widely available and affordable to most industries as there is no such things as a "virus safe" world where people move from "protected spaces" to "non-protected spaces" in the course of a day.
Outdoor wellness or bust
Definitely a resilient base strategy, taking our wellness programming into nature is a trend worth exploring. City properties may only have very limited options and will have to use their urban landscape in creative ways such as guided walks or runs through the use of apps, "container" fitness on the roof top, e-bikes rentals, farmers market walks with the executive chef followed by a park-side cooking class just to name a few.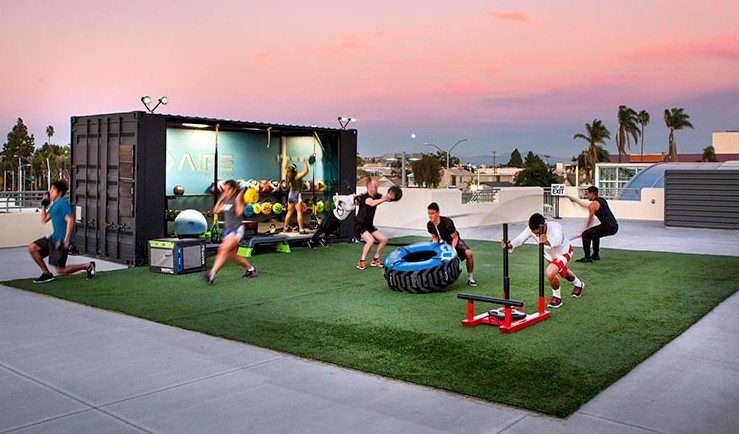 Reebok Container Gym
Resort hotels will first need to look at turning non-revenue generating outdoor spaces into financially profitable wellness venues. It is also crucial when looking at renovations or new projects to expand beyond the spa as the sole venue for guest to experience wellness related programs. Meditation maze, fitness trail, yoga pavilion, beachside treatment rooms or cooking "school" are rarely part of a comprehensive design plan as the focus is still on traditional programming and often limited to the spa facilities.
Touching Our Guests in A Touchless World (Or Touching The Heart Of Our Guests In A Touchless World)
To everyone's surprise, the main impact of COVID-19 will not come from our guests' desire to distance themselves but from the fact that they have move health and wellness at the very front of their priorities and will demand that our wellness programs and facilities respond to their new found needs.
Ingo Schweder said it best: We "must prevent our actions and designs from contributing to isolation and loneliness. Touch is important and we need to find ways to creatively engage while also staying safe. Connection to location, culture, wellness and nature are major draws".
As restrictions are lifted and we invite more and more people into our "bubble" it may be the right time to rethink our wellness offers into a more socially expanded programming where the focus is not only on the individual but on what they consider their immediate circle of social wellbeing. Venues and activities that facilitate those social connections may just be the ones winning the post COVID race.
Conclusion
COVID-19 has had huge impact on the hospitality and the wellness industry. As the first one embarks on a road to recovery that some anticipate to last well into 2023, the second is struggling with its new found fame. In a world where our focus on well-being is abundantly clear, the health, social and economic impact of the last few weeks may unfortunately not easily translate into the expected integrated wellness priority as we reopen our hotels.
It is possible that our "wellness wake-up call" may still be followed by a few too many snooze buttons but the wellness industry is a resilient one. The world has renewed its promise of looking after its health and well-being. We are no longer alone selling wellness and there are a lot of buyers out there.
HotelExecutive retains the copyright to the articles published in the Hotel Business Review. Articles cannot be republished without prior written consent by HotelExecutive.