Biomimicry: Exploring Ways Hotel Spas Can Thrive in Hard Times
By Camille Hoheb Managing Director, Wellness Tourism Worldwide | July 19, 2020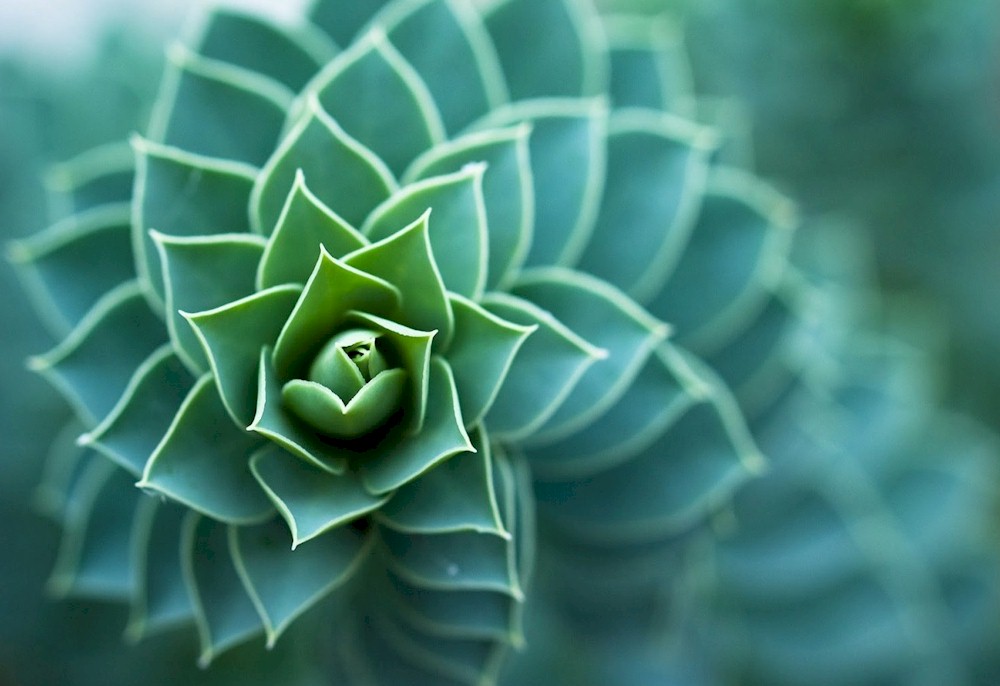 When in a crisis, where can hotel spas look for practical business strategies to survive and thrive? It's the same place mankind has looked for inspiration – Mother Nature. A relatively new field called biomimicry has emerged that looks towards nature's engineering to solve modern-day problems.
Often used by product designers and architects, examples of biomimicry range from the kingfisher bird-inspired bullet train and survivor-locating spider to self-cleaning cement-based on photosynthesis and responsive buildings that regulate temperature based on methods by termite mounds.  Extreme adversity is a part of nature.  Much can be learned from observing the ultimate source; nature is sustainable and efficient.  
The genius in biomimicry extends to learning how to adapt during a crisis. Ecosystems adapt, self-organize, self-heal, and regenerate. Nature is sustainable and efficient.  Since the Industrial Revolution, humans have approached work in terms of areas of specialization, independence, and siloed thinking rather than organically working together as a system.
What if spa, hospitality and tourism professionals asked, "How would nature solve this?"  Biomimicry can give insights into a variety of topics relevant to hotel spas from cultivating resilience, creating cooperation with peers to pivoting quickly in changing markets. By adapting Mother Nature's playbook, below are six practical and actionable strategies that can be used by businesses in a crisis.
Strategy #1: Strengthening From Within
Example in Nature:  Despite natural catastrophes, organisms thrive again. Take for example, wildfires that engulf and burn trees to the ground. Some species have strong root systems that allow them to grow again. 
Business Adaptation:  Similarly, a strong root system for hotel spas can be equated with a solid team of professionals, loyal customers, and strong vendor relationships. Strengthening the root system may include morale-boosting team-building activities, new staff training, community volunteerism and activism, reaching out to vendors and nurturing clients.  "A truly biomimetic system solves more than one problem at a time," states Janine Benyus, biologist, author, and founder of the non-profit, The Biomimicry Institute.
Business Examples:  In response to COVID19, The Fairmont Scottsdale Princess is offering drive-in movies so families can relax in the comfort and safety of their own car and proceeds from the event go towards providing meals to Princess employees and their families. This simple strategy provides entertainment to local families, introduces the Princess to locals who may not otherwise have frequented the property, encourages community engagement in a responsible way while caring for their employees.
The Mandarin Oriental Hotel Group recently launched a 4-week mental wellness program to the staff as they gradually return to their reopened spas and hotels.  Called Inner Strength Outer Strength, the purpose is to give team members the tools to return to work stronger and more resilient in a post-COVID-19 landscape.  "This course is designed to help our colleagues stay strong, both physically and emotionally, to support them during the pandemic and to help them to come back to work being at their best and ready to be of service to others," said Jeremy McCarthy, Mandarin Oriental's group director of spa and wellness, according to Spa Business.
Strategy #2:  New Growth
Examples in Nature:  Burned forests can create new ecosystems where new types of plants and animals are introduced, live and thrive. After a tornado, seeds that wouldn't have been able to grow in a dense forest grow after leveled trees provide access to light to grow.
Business Adaptation: Coronavirus caused businesses to make rapid and significant changes in management and partnerships and products and services.
Business Examples: In response to COVID19, spa operators have partnered with medical organizations to improve hygiene standards and equipment supplier, Living Earth Crafts (LEC), has introduced a new safeguard treatment shield for treatment tables that will protect clients and therapists during facial and face-up treatments. Anantara Hotels, Resorts and Spas' announced they have re-opened with a number of improved hygiene measures and immune-boosting initiatives including a massage oil claiming to protect against a range of bacteria and viruses.  Hotel spas have innovated in ways to ensure guests receive the luxury service they expect when they the hotel reopens.  At Rockliffe Hall Hotel in the UK, the spa team created in-room spa kits for guests to enjoy in their guest room with DIY tutorials.
Strategy 3: Predator or Prey?
Examples in Nature:  Disasters can lead to predatory hunting. More vulnerable species get flushed out of hiding areas and fall prey. Bears and raccoons, for example, take advantage of smaller animals trying to escape a wildfire. 
Business Adaptation: In the world of business, hunting often means acquiring smaller, younger, less experienced or more vulnerable businesses. Economic downturns spotlight Darwin's theory about the survival of the fittest and harsh as it is, this is the way of nature. A struggling business may decide that the smartest strategy is to position itself as an attractive target by spotlighting high-value selling points such as a prime location, client list, or market position. Not every business survives disasters and being acquired could be a best-case scenario.
Civil unrest and racial inequality has resulted in a demand for reform across the world. Individuals, businesses and communities are calling for a change in the way black people and other minorities are unfairly treated across various realms of life, from housing, education, and healthcare to treatment from police and courts, to applying for a loan, professional opportunities, and equal pay.
Business Examples:  Urging for racial reform in the wellness industry, Sarah Greenidge, founder of WellSpoken stated, "Systemic racism affects all industries and the wellness sector is no exception." She is urging black and minority wellness professionals in the UK to sign a charter to tackle the racial inequality that calls wellness brands to confront these issue by focusing on corporate diversity, education, representation, access and fair pay.
Strategy 4: Leftovers & Recycling
Example in Nature:  Nature has its own way of cleaning itself and recycling. Scavengers are important to the food web, keeping the environment free from dead animals and breaking down bodies into nutrients for the ecosystem.  Some animals will scavenge if there is an easy opportunity although it is not their preferred food source. Being flexible means they have an easier time finding food than animals with restrictive diets, which also makes them better at adapting to new environments. 
Business Adaptation:  Spa hotels and wellness businesses may tap into skilled therapists and other wellness professionals who have suddenly become unemployed. There may be more room to negotiate with suppliers and for other wellness businesses needing retail space, there may be more opportunities to negotiate (or renegotiate) better terms for an ideal space.
Strategy 5: Regenerate & Reproduce
Examples in Nature:  Disruption in nature often leads to organisms regenerating or reproducing. Some plants and animals have traits called fire adaptations that help them use resources created by wildfires to increase their survival rates during a fire and/or reproduce offspring after a fire. For example, lodgepole pine trees are dependent on wildfire to reproduce. They have hard cones that are stuck shut and must be exposed to extremely high temperatures in order to release their seeds.
Business Adaptation: What lesson does that hold for businesses? For individuals or companies nurturing an entrepreneurial idea, a crisis could be the spark they need to take a chance they wouldn't have taken when jobs or customers were plentiful. Many adjustments for large and small companies have been challenging such as closing down storefronts, which has led to skyrocketing live stream adoption whereby Coronavirus has quickened technology usage. Technology allows for scale and reach – and is akin to reproducing in a massive new way. Now wellness is available to anyone at any time through the Internet.
Business Examples: During the pandemic, the wellness industry moved online from resorts and spas to beauty businesses, wellness therapists, and fitness trainers to conferences and events. Global Wellness Day adapted by offering a never-done-before 24-hour live stream with 64 speakers and performers broadcasted on YouTube, Facebook, and Twitter this past June.
Several wellness resort brands launched online programs including COMO Shambhala's subscription-based wellness service called By My Side. Ananda now offers online Ayurvedic services and At Home With Six Senses, offers meditation, recipes, and workouts on Facebook Live so that people (whether they have stayed at a Six Senses property before or not) can maintain their physical and mental well-being. In response to long periods of quarantines, spa and wellness businesses have leaped into virtual consultations including online skin analysis with a recommended product kit. This has even gone mainstream with Olay – which promotes "personalize your skincare with just one selfie."
Crisis is a democratizing force and in many ways, COVID19 has accelerated the mainstreaming of wellness. Wellness is based on nature and it is inclusive of all living things. Borrowing our planet's blueprints to solve modern-day problems can also help cultivate a deeper connection between human and planetary well-being.
What aspects of nature do you see that businesses, specifically hotel spas and wellness businesses can learn from? 

HotelExecutive retains the copyright to the articles published in the Hotel Business Review. Articles cannot be republished without prior written consent by HotelExecutive.