Getting Back to Live: How We Can Plan In-Person Conferences Again
By Annette Gregg Sr. Vice President, Meeting Professionals International | September 13, 2020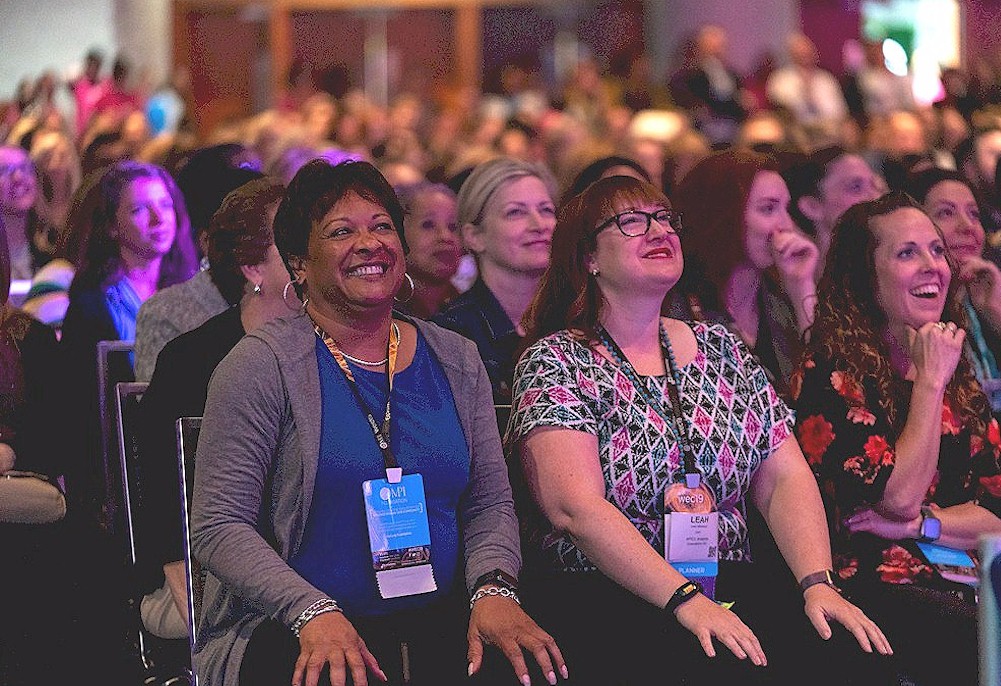 I recently reread Good to Great by Jim Collins, and his chapter on the Stockdale Paradox particularly stood out to me during these times. Jim Collins asked Admiral James Stockdale how he endured eight years of torture in a Vietnamese prisoner of war camp from 1965-1973. Stockdale commented: "I never lost faith in the end of the story. I never doubted that not only I would get out, but also that I would prevail in the end and turn the experience into the defining event of my life, which, in retrospect, I would not trade."
Is there a lesson for our battered industry in this story? As severe as our current situation is, global hospitality, meetings and events have survived similar situations in the past. While we acknowledge and adapt to the realities of the pandemic, let's keep the faith that the power of live will ultimately drive our industry to recover, as Stockdale advises: "You must never confuse faith that you will prevail in the end, which you can never afford to lose,  with the discipline to confront the most brutal facts of your current reality." At some point, we have to make a step toward recovery. This is our first step.
The meeting and event industry faces one of the toughest times in its history, and the larger travel/hospitality industry is in an outright depression. According to U.S. Travel, total travel spending in the United States is projected to drop 45% by the end of the year (international spending on travel to the U.S. will drop by an astounding 75% alone). The sector is tracking to lose over 100 million jobs worldwide, with U.S. travel and tourism unemployment hovering around 51%-twice the overall U.S. unemployment rate.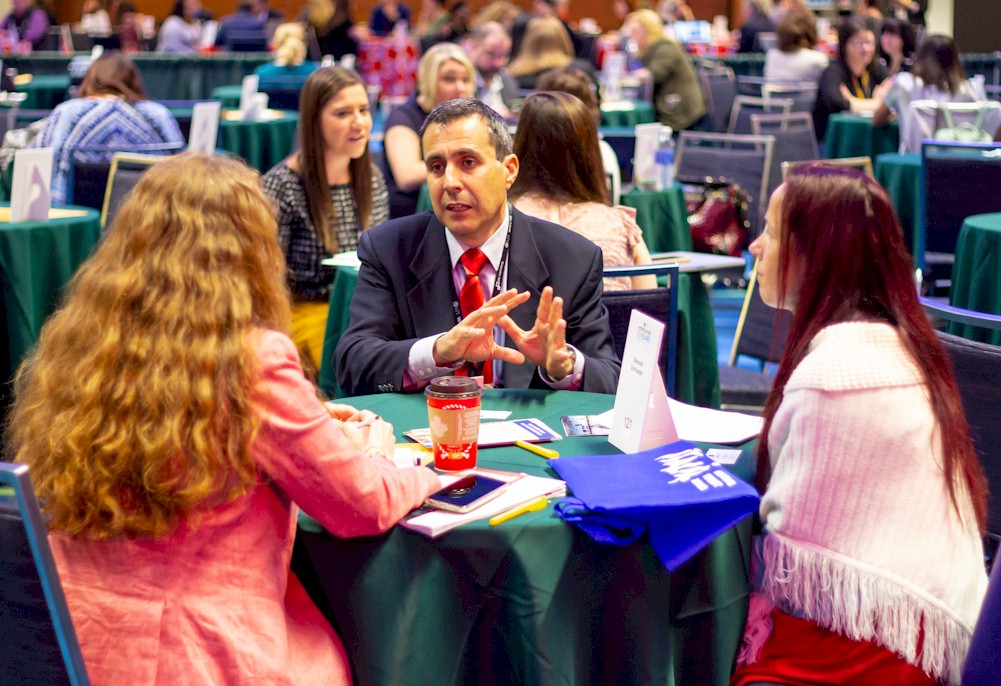 My association's quarterly Meetings Outlook survey (Aug. 2020) predicted the lowest meeting and event growth on record, with only 36% of respondents predicting favorable business conditions over the next year. Only 11% are anticipating positive growth in live event attendance in the next year, and 86% anticipating negative growth. Similarly, 41% have decreased full-time meeting and event staff, 41% have decreased part-time staff, and 47% have decreased contractor staff.
In an effort to navigate this turbulent economy, many corporations have reduced travel in the near-term. Meeting organizers are still unsure of how long the pandemic will last, how well it is contained in certain destinations and how to properly mitigate risk. As a result, most live events have been postponed or moved online for 2020, and 85% of respondents in the Meetings Outlook survey expect growth in their virtual meetings portfolio in the next year.
In lieu of canceling the business conference altogether, virtual deliveries have been a great option. They allow companies to continue a brand presence via educational delivery and customer networking. Digital conferences can also expand audiences to include people who traditionally would not travel to attend. There has been tremendous growth in online event platforms, with these companies hunting for talent to keep up with demand. Meeting planners are quickly educating themselves on how to design online experiences, since industry trends anticipate most live meetings not coming back until late 2021 or 2022.
While virtual engagement has been a powerful tool, neuroscience shows we connect better when we are physically present with one another. Sara Eckel writes about the body-mind connection that can't be replicated in a virtual medium: "During this crisis we have developed a visceral comprehension of what neuroscientists have long known: No matter how sophisticated our [digital platform] algorithms, they'll never match the intricately fine-tuned communication system in our bodies and brains." 
Beyond the science of connecting live, we instinctively know it's much easier to be distracted while watching a virtual conference versus attending one in person. How many of us check our phone while in a Zoom meeting? If we aren't already feeling the fatigue of being on hours of video calls in the first few months of the pandemic, as time goes on, we will surely appreciate live engagement more and more.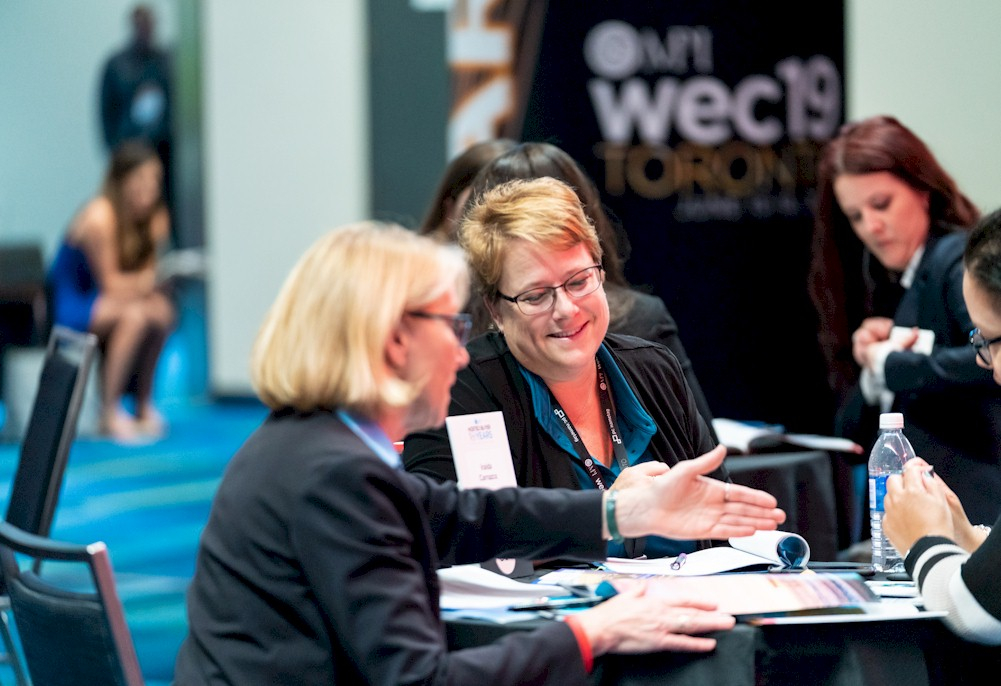 The Decision to Go Live
At MPI we have decided to go forward with our annual live conference this November, in Grapevine, Texas, in addition to simultaneously holding a digital version.
We have not taken this decision lightly, and it has come under scrutiny from some in our global membership and greater live events community. But as the oldest and largest professional organization for business meetings and events, we believe it's our responsibility to demonstrate how live meetings can safely happen.
By designing a safe, engaging live conference for over 1,000 people, we will give meeting organizers tools and the confidence to plan in-person events, and hope for our industry's recovery. Not surprisingly, we are learning a lot through this journey and I'd like to share three of my own surprising discoveries.
1. Deciding to Hold a Live Meeting or Event Will Be Met With Controversy
A friend noticed recently how noticeably social media engagement has changed: we once had FOMO from people posting about trips and experiences, and now people are hiding their experiences for fear of public shaming. The societal reaction to this pandemic has run the spectrum, moving beyond science to criticizing people's ethics, politics and morality. In our decision to go live, we've been labeled everything from optimistic and courageous, to irresponsible and tone-deaf. If you're deciding whether to go live or digital, be sure the safety of your participants comes first, balanced with your business goals and objectives.
Monitor the destination's case and recovery rates, and ensure your venue has safety protocols in place (more on this below). While some business events can move online and still accomplish the goals of education and brand presence, experiences such as incentive/reward programs cannot be adequately translated digitally. Discuss which events are worth the efforts to stay live in the short-term, and for the right reasons. Recommend making mention of developing messaging that is prepared to answer the critics both before and when they chirp. Be proactive and not reactive.
2.  There Are Many Right Answers to Ensuring the Safety of Participants
A positive reaction to this pandemic is the massive amount of safe meeting guidelines being published by associations, event organizers, destinations, venues and vendors. It can be overwhelming to know which is the right set of standards to follow for your event. Start with the guidelines governing the state, county and city where you will hold your conference and overlay the venue/hotel's guidelines. This will give you a good foundation and level of security for your participants' safety. Then customize the rules of engagement for your conference-everything from distancing, queuing, ingress and egress to food and beverage.
It's critical that attendees know they are responsible for showing up healthy and not endangering others, so considering having them sign a code of conduct waiver. There are many live conferences that have already successfully taken place during this pandemic, giving us examples to learn from.
3. Communication-Timing and Tone Matters
For those people that have decided to attend our conference in person, we are aware it may be the first time they've decided to participate in a live event. They will likely be both excited and nervous and will need a lot of information in advance on what to expect on-site, delivered in a way that won't overwhelm or intimidate them. Instead of sending them all the information at once, we are planning a series of short updates that leads them to a specific area on the website with full information specific to the government guidelines, venue protocols and our event's specifics.
We hope to balance the safety and security messaging with reassurance that they will still experience the traditional benefits of the conference like education, entertainment and business exchange. Onsite you will need people monitoring mask usage, ensure your volunteers are trained on how to be encouraging and friendly yet while still enforcing the rules.
For the live events happening during these times, it can be a powerful approach to be transparent and authentic throughout the programming. Mentioning from main stage how you navigated the decision to go live, how enjoyable it's been seeing everyone's custom face coverings or just how nice it is being face to face again will build comradery with the group and remind them that we are all figuring this out together.
Another great learning from Jim Collins' book is his chapter on the flywheel, he explains how transformations happen by making small steps toward progress, moving the flywheel slowly until it's moving along on its own momentum. Our fall conference is our small step toward helping our live meetings industry recover. What's yours?
HotelExecutive retains the copyright to the articles published in the Hotel Business Review. Articles cannot be republished without prior written consent by HotelExecutive.