Building Confidence for the Return to Safe and Secure Travel and Events
By David Peckinpaugh President, Maritz Global Events | September 20, 2020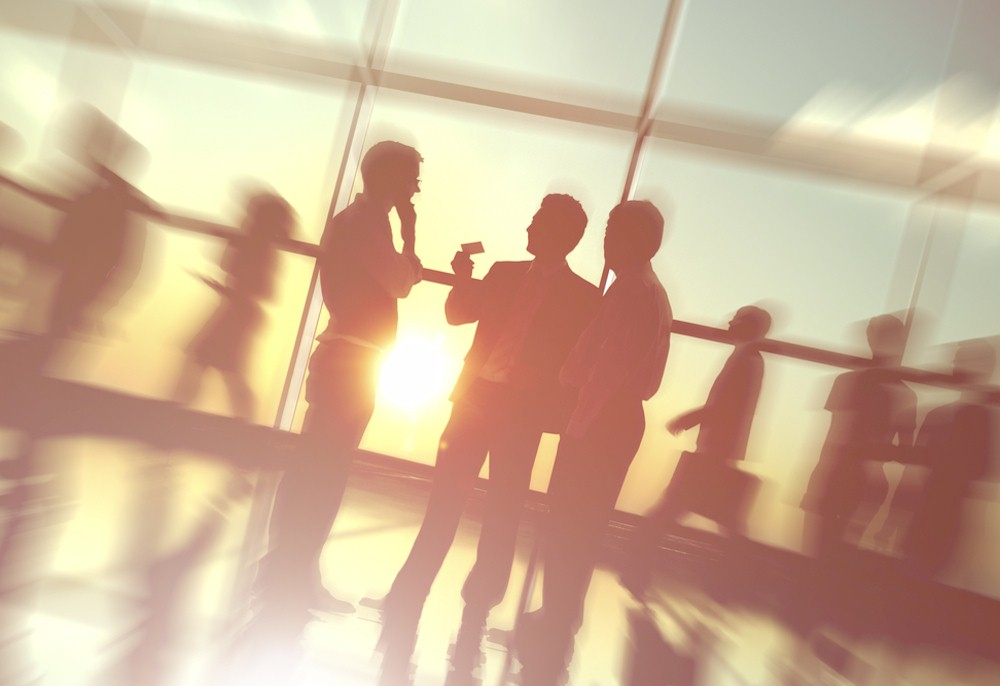 So much has changed in the travel and hospitality industry over the past four months. The statistics, although devastating, are probably not surprising to you: A loss of $519 billion in direct travel spend, loss of 7.9 million direct travel jobs, and an economic downturn more than nine times the impact of September 11, 2001.
Companies and individuals across the globe are refining their approaches to travel, meetings, events and incentives as our safety and security have been threatened by the COVID-19 pandemic.
While the impact of the pandemic has been and continues to be distressing, business strategy and collective approaches to travel and events are forever changed. As the events industry was forced to quickly pivot, digital meetings have accelerated faster than they would have in normal circumstances. With this brings the opportunity to reach new audiences and extend event experiences. While digital is the solution of the moment, we know hybrid events will become more prevalent. This is because face-to-face meetings will always be able to deliver a key advantage that digital meetings cannot: the opportunity for people to have an experience that is more meaningful, memorable and valuable because they are physically, and emotionally, there to share in it.
As an industry, we have the opportunity to flourish from this pandemic by focusing event design on the deep understanding of human needs and motivations. This lens and application can transform organizations and the people they touch. The challenges we face today in our current environment are characterized by social isolation and apprehensiveness. Collectively, the actions of our industry now are helping inform and design events for the future where people can again freely and confidently meet face-to-face.
At Maritz Global Events, our work is grounded in behavioral science. Our design methodology leverages data and behavioral science principles to better understand the human condition and create unique and innovative experiences.
Take for example, Maslow's hierarchy of needs to understand motivation of individuals to travel, stay in hotels and attend events. A year ago, people boarded planes, trains and automobiles to attend conferences, tradeshows and exhibitions where their psychological needs were addressed. This includes the idea of belongingness through networking, developing or rekindling friendships. It also addressed esteem needs through a feeling of accomplishment. And in some cases, there was even motivation for self-actualization by achieving one's potential through creative activities. The most basic needs including physiological and safety needs were not even considered. They were simply expected, or tables stakes.
But now, the most basic needs of safety – both real and perceived – are foundational to build confidence for people to come back.
While the travel and hospitality industry is searching for the silver bullet to help organizations and their audiences return to travel and face-to-face events, it is important to consider the fundamental needs of people and carry forth an approach anchored in safety, security and comfort.
Undoubtedly, this includes efforts like following all government and local guidelines and regulations. It is also means tracking and sharing findings to build consistence practices.
And yet, our industry is faced with re-imagining all aspects of event experiences. Every day companies are publishing new playbooks and best practices to guide organizations and their event guests in future travel and events. While these are important efforts, one piece is crucial for success: Balancing an organization's goals with current requirements and executing a plan that is unique to the organization and their guests.
At Maritz Global Events, we leverage survey data, design labs, validation and core content recommendations to guide the execution of meeting elements. The result is helping clients and their guest feel safe, secure and comfortable in their return to events. In developing and testing this approach we call Planwell Meetwell®, our system has identified some foundational elements for the success of future events.
First: Data
Understanding your guests and their expectations are paramount to the design and successful execution of your event. Applying and using data will help your clients and their guest feel safe, secure and comfortable in their return to events. Consider sending a survey to determine guests' level of comfort with traveling and attending a face-to-face event. This focuses on their concerns and helps you understand their personal priorities. In addition, connect with your partners. From third party planners to destination management companies to transportation services, work together to understand the capabilities of each partner to understand how you can collectively design an event that ensures safety and reduces or eliminates your attendees' personal concerns.
Second: Choice
People have a natural need to feel in control of their surroundings and what happens to them. This need is especially high after experiencing so many constraints during months of having their actions heavily restricted. For this reason, helping to restore that sense of control is especially important. Giving people choices – even small choices that may be relatively insignificant – can increase perceived control and serve to increase engagement and satisfaction with the overall experience. Offering options like mobile check-in, mobile keys, and reduced interactions is valuable for hotels in addition to carry out options for in room dining.
Third: Empathy and Trust
Building relationships with guests even in the earliest stages of planning is critical to ensure they feel heard and safe. Be transparent in your communications and offer a behind-the-scenes look at how the safety of guests is being kept at the forefront of the event design. It's also important to distinguish between real and perceived safety. Even if we make every effort to ensure guests are safe, they may not feel safe if they're unaware of the steps taken to ensure their safety. Their feelings of safety – not their actual safety – will dictate how they feel and behave before, during, and after an event, including their decision whether to travel in the first place. Regular communication that employs facts and shows how you are anticipating safety needs can reduce stress for guests. It creates an opportunity build credibility, comfort and confidence with the guest.
Applying these tenets across all aspects of the event experience will result in attendee perception of safe and secure travel, lodging and events. The design is core, but the attendees and their comfort are at the heart of our success and return. A tactical way to approach this is by developing a journey map for your guests. This allows you to think through each step of a guest's process from making the decision to travel all the way through departing the hotel to return home. Within each step, you can identify specific ways to build trust, promote safety and ensure a memorable experience.
For example, announce the new changes to the travel experience, with a focus on easing perception and communicate how people will be kept safe. This can come in the form of including a short video from leadership, dedicating a special page at registration to safety and security, and updating FAQs for guests. Anchor on the purpose for travel and flexibility to reach the audience.
Anticipation is a feeling that can heighten anxiety and uncertainty as a travel date approaches. Here, communication is key, and transparency helps with managing expectations throughout travel and arrival. Consider a "know before you go" video and establishing codes of conduct at your venue or event.
The arrival at the airport, hotel and venue is another opportunity to ease anxiety. Consider things like mobile check-in, enhanced safety signage to call out safety strategies being implemented, digital (phone or text) support services creating a frictionless experience.
And finally, departure is just as an important as arriving. Consider ways to ease the check-out experience. Share what the experience of check out and the journey home will look like. Provide mini sanitation to-go bags. The post-trip experience is key to ongoing connection with your guests. In addition to digital check out and follow up, consider a unique memento (thank you or reminder of their trip) that leaves a lasting mark on their experience encouraging their return.
How can we help our clients and each other in this period? We need to participate in collective sharing. We need to advise and consult our partners and clients on what we learn as events return, both digitally and face-to-face. We need to apply tenets of safety, security and comfort in all aspects of our design and execution to ensure successful travel, lodging and events moving forward. We also need to innovate. We need to push barriers and continue to look for ways grow and extend the value of travel, meetings, events and incentives.
We are fortunate to be part of an industry that touches so many people. We have embraced and accepted the challenges to help us recover and persevere from this pandemic. Travel and business events are fundamental to our social and developmental needs and we will continue to drive progress to help make these environments and safe and secure. One thing is for sure: we are in this together. Collectively, we can help rebuild this industry and its importance and impact on our human world.
HotelExecutive retains the copyright to the articles published in the Hotel Business Review. Articles cannot be republished without prior written consent by HotelExecutive.