How The stayAPT Suites Mobile App Serves Today's Post-Covid Traveler
By Brian Mangum Chief Technology Officer, stayAPT Suites | January 2023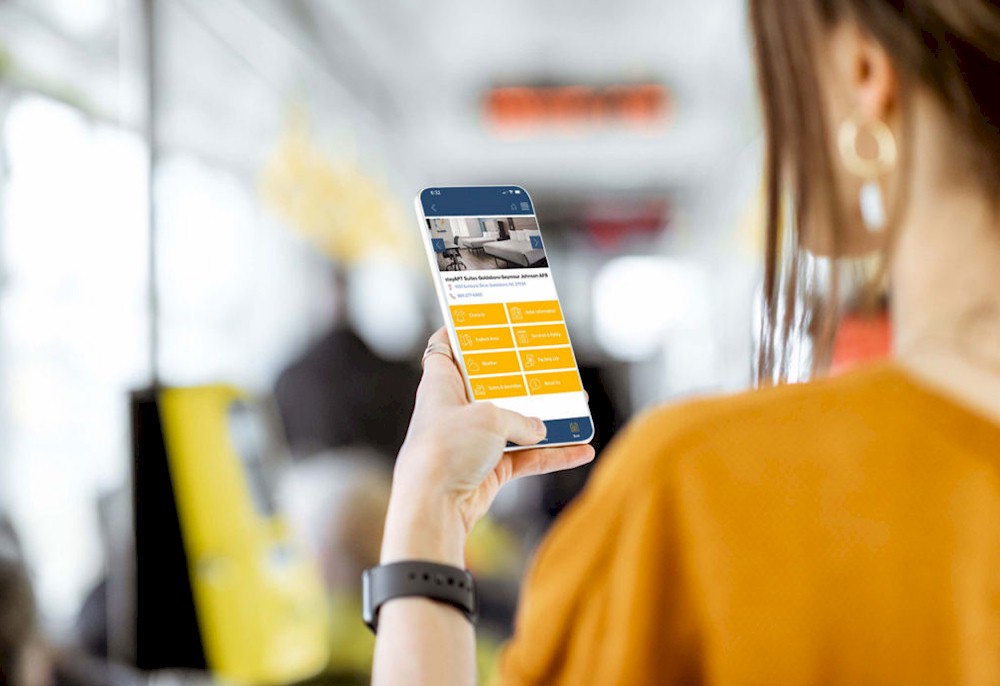 The COVID era will be remembered for its many impacts on businesses across the globe.
It will be remembered for the way companies facing a crippling global pandemic met a swift choice to either innovate or sink; change or break; adapt, or be left behind.
Across all industries, caution seemingly overtook the healthy entrepreneurial spirit that previously fueled so much of our world's economy. But in this strange and trying time period, there were exceptions - all-new businesses that dared to enter uncharted territory. Our fast-growing U.S. hotel brand, stayAPT Suites, is one of them.
stayAPT Suites was created with the future in mind. Offering an innovative new experience for hotel travelers who seek long-term accommodations, our company is backed by a team of extended-stay and hotel industry leaders who envisioned finally providing many of the missing pieces that had long defined the long-term lodging customer's experience. At last, these travelers can enjoy a full-size kitchen, instead of a kitchenette in the same room where they sleep; the privacy and comfort that comes with sleeping in a true bedroom, separated by a hallway from the rest of the suite; and many other full-size appliances that are often skimped in the standard long-term lodging experience.
Rather than an all-in-one room, stayAPT Suites is an apartment-style hotel experience that feels more like home, and offers our guests the best of both worlds; a "sweet spot" for travelers that strikes a balance between apartment living and a hotel stay. In addition to delivering many of the missing pieces noted above, forward-thinking tech solutions were, and still are, a critical element to our new brand's successful execution - and the customer's overall satisfaction.