The Current State of the Hotel Investment Landscape in a Global Health Crisis
By Todd Szymczak Senior Vice President, NAI Farbman / Farbman Group | October 04, 2020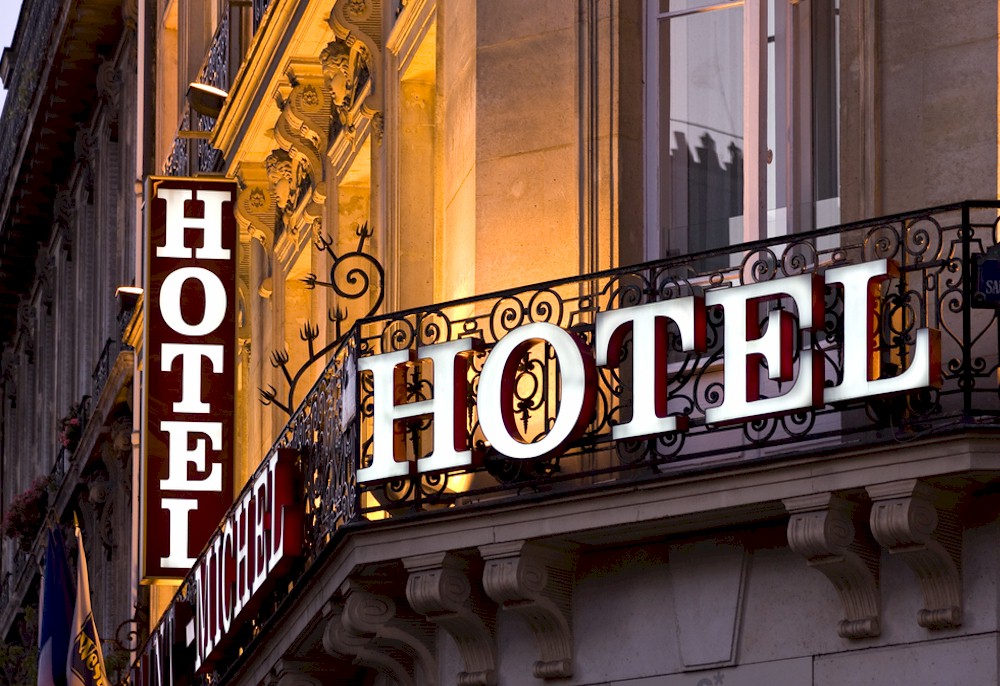 It is not an exaggeration to point out that the global pandemic has been catastrophic for the hotel business. While lives and livelihoods have been impacted around the world, hospitality is one of the few industries where the economic costs and consequences have been most severe.
When the true urgency of the pandemic and the scope of the quarantine-related shutdowns became clear in March, the vast majority of hotel owners and operators were forced to furlough or lay off a sizable percentage of workers. The drop-off in business was swift and steep.
A recent study released by the American Hotel & Lodging Association (AHLA) had some alarming numbers that put the historic hotel slowdown into context:
Nearly nine in 10 hotels have had to lay off or furlough employees.
At the time when the study was conducted in late July, just 24 percent of hoteliers reported staffing levels that had recovered to at least 60 percent of pre-COVID numbers, and 29 percent were still at or below 20 percent staffing.
Just over one third of hoteliers have not yet been able to bring back any of the employees that they were compelled to furlough or lay off in the early days of the shutdown.
More than half of the 600 owners responding to the survey reported being at risk of losing their property entirely due to foreclosure.
More than just a disruption, these staggering numbers reveal an industry in deep distress. The question, of course, is how much of that distress will lead to lasting damage, what the short-, mid- and long-term impact of the pandemic will be on the hotel business, and what liabilities and opportunities exist for hotel owners and investors.
A closer look at the current state of the hotel investment landscape reveals some potential answers-and some critical questions-that are an important first step in starting to answer those questions.
Ruffled Feathers
The state of the economy in general, and the financial dynamics of the hotel industry specifically, is historically poor. It can be a little too easy to go down the rabbit hole of dire predictions, playing out worst-case-scenarios, and viewing investment analysis and decision-making through a sky-is-falling lens.
That would be a mistake, however. Savvy owners and investors recognize that it is the unusual and remarkable nature of the current disruption that is reason for optimism, not pessimism. While the future is always uncertain, and there are many industry-independent variables at play (i.e. vaccines and therapeutic breakthroughs) that could have a dramatic impact on the scale and speed of recovery, the current state of affairs is most assuredly not normal.
Investors have talked for years about the caveat of a "black swan" event that could lead to a global economic shock: the kind of all-bets-are-off unpredictable affair that upends familiar cycles of growth and recession. It is incumbent upon those same investors to recognize that now black swan has made its unwelcome presence known, the resulting impact on the industry is entirely consistent with a global upheaval.
The silver lining is that this is not normal, and that we can expect a dramatic recovery once the severity of the crisis diminishes or dissipates. This is a slowdown based not on structural economic and industry realities, but entirely on events outside the industry. While the hotel financial impact has been dramatic, the long-term implications for investors are likely to be much less severe. Consequently, the biggest and most urgent questions revolve around what is happening right now, and what short-term conditions mean for owners and investors.
The Expectations Quandary
The good news is that hotels are starting to reopen and begin to recover. Leading hotel management professionals have adapted to become more efficient and do more with less. Health and safety measures taken by municipalities, hotels, and individuals have made guests somewhat more confident than in the early days of the crisis. There is nothing scarier than the unknown.
A better understanding about the risk factors for transmission have helped clarify the fact that guests staying at properties following CDC guidelines are at a very low risk for infection. Hotel companies that have adopted health and safety standards like the Clean and Safe protocol have seen those efforts result in a clear up-tick in bookings from guests who are understandably looking for safe hospitality options.
Despite these positive indicators, the hotel investment marketplace remains in somewhat of a holding pattern. It helps that hotel owners and investors with bottom lines in distress as a result of the pandemic have generally been given some leeway from lenders who recognize the need to be flexible during these remarkable and unprecedented times. Some deals have had payments added to the back end, others have restructured some debt in creative ways.
The challenge, however, is that buyers, even when presented with unique opportunities to purchase, are still gun-shy. There is a structural disconnect further complicating the issue: sellers whose pricing expectations have not yet adjusted. The uncertainty in the marketplace right now creates a quandary where sellers are reluctant to accept that the value of their property may have dropped. Buyers are equally reluctant to move forward on anything other than the most enticing opportunities. Until buyer and seller expectations are aligned, investment activity is likely to remain muted.
Disruption and Opportunity
Despite the general lack of activity in the market, it has become clear that some asset types have the potential to be at least a little more active in the weeks and months ahead. The question of what those asset types are is a little more interesting than some might expect. The comparatively strong performance of highway-side hotels and leisure properties makes them look like more attractive candidates for acquisition right now.
The longer-term view is very different. While some investors have suggested that COVID will end the boom on downtown hotels and the shift to cities, those properties benefit from some inherit advantages that highway-side hotels cannot compete with. The costs of development (and relative lack of new hotel opportunities) in a crowded downtown landscape makes the competitive environment much more stable and predictable.
Highway-side properties, on the other hand, are much more susceptible to being outflanked. While leisure will doubtless remain a comparatively strong industry segment, that strength will look quite different in the healthy hotel marketplace we all hope to return too in the not-too-distant future.
Investors making thoughtful investment decisions based on current conditions should also recognize that the speed with which the pandemic has upended certain marketplace assumptions is a valuable reminder to put what can feel like immutable industry truths into perspective. As important as it is to recognize and capitalize on demographic-driven trends, those trends definitionally evolve over time. We need look no further than the current crisis to see how quickly things can change.
Ultimately, those able to look beyond the current landscape and appropriately contextualize the COVID impact will be able to benefit from quality investment opportunities-perhaps most notably by capitalizing on the prospect of acquiring properties that would not have come on the market otherwise.
The Long Run
Investors would be wise to think critically about what drives long-term value. Maintaining a long-term perspective can be challenging, especially amidst the drama and emotion of a historic global health crisis. As easy as it is to get caught up in what's happening today, in the long run, demographics and location will continue to drive smart investment decisions. The sound advice to only buy properties you would feel comfortable hanging onto for ten or more years has not changed. The Warren Buffet quote that "it's far better to buy a wonderful company at a fair price than a fair company at a wonderful price" applies equally well to hotel properties.
While short-term operational and strategic portfolio decisions will necessarily consider COVID-related factors, it would be unwise to let the highly unusual circumstances of a pandemic influence long-term investment strategies. As an industry, and even as a society, we tend to have a relatively short memory. We get swept up in the moment and draw conclusions influenced by current conditions.
That's why the suggestions that "cities are over" is so self-evidently absurd. Cities-and the people and properties that make them what they are-are there for a reason. Those structural societal fundamentals have not changed, they have just been put on pause in a crisis.
The X Factor
The X factor that could alter the course of not just individual properties, but the industry as a whole, is the potential for a hotel industry bailout package. Such a program has already been proposed in the form of the HOPE Act, legislation that would help struggling hotels (as well as other commercial properties) by allowing "borrowers with reduced revenues from their commercial property" to "qualify for an amount not to exceed 10 percent of the outstanding amount owed on their commercial mortgage."
A bailout package, or other legislation targeting the hotel industry, could change the deal flow landscape significantly. Owners and investors will no doubt be watching closely in the weeks and months ahead, monitoring any game-changing legislation and continuing to seek out valuable investment opportunities as the industry continues its slow recovery.
HotelExecutive retains the copyright to the articles published in the Hotel Business Review. Articles cannot be republished without prior written consent by HotelExecutive.