Streaming Wars: Keeping up with the Latest with Hotel In-Room Entertainment
By Rick Garlick Vice President, Strategy Consultant, Magid | January 2021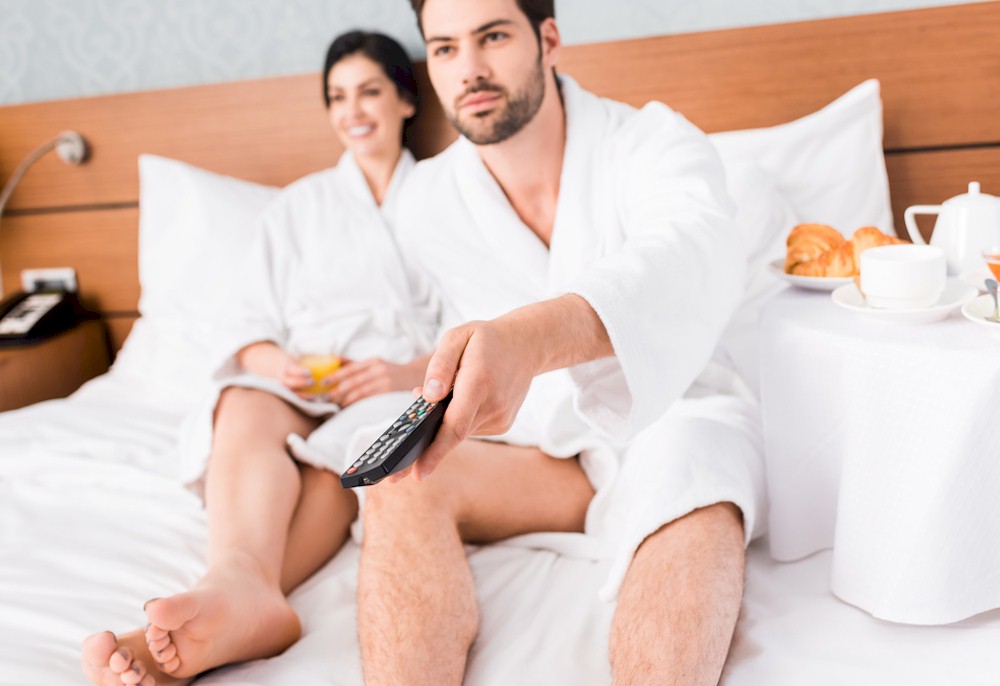 This article was co-authored by Jill Rosengard Hill, EVP, Magid
The streaming wars have disrupted the entertainment industry in myriad ways, but this disruption has extended far into nearly every consumer-facing business in one way or another. For hoteliers, it means having to stay on top of continually evolving consumer attitudes and behaviors in an increasingly complex in-room entertainment landscape.
While Magid's annual Video Entertainment Study found seventy-four percent (74%) of households still subscribe to pay TV, subscription video on demand services (SVOD) and ad-supported video on demand services (AVOD) are quickly gaining traction as cord cutting continues. SVOD has nearly usurped the reach of pay TV with seventy-three percent (73%) of households reporting they access entertainment content through SVOD. Yet, the same study found that many consumers are still looking for the helpful kind of systematic aggregation that has been established by pay TV providers.
It would be easy to simply offer guests the ability to log into their Amazon Prime Video, Netflix and Hulu accounts and access nearly 18,000 movies and 6,000 TV shows and consider the job done (numbers published by Reelgood for September 30, 2020). Platform providers like Comcast, Dish and Cox make it easy to do that. However, churn in, out, and between services is a serious issue in the entertainment industry. Nearly 1 in 5 consumers have cancelled a video service in the past year.
New AVOD offerings and niche streaming services with high consumer affinity seemingly come online weekly, looking to drive awareness with consumers and providing a challenge for hotels to keep up, aggregate and offer the best video options to their guests. In-room exposure to sample new services might be appealing to guests as well as provide an avenue to the services who are trying to recruit and retain new subscribers.
Beyond the basics like offering the ability to stream in-room, the streaming wars represent an even greater shift in the media landscape – the freedom of choice. The opportunity for hoteliers is to differentiate and enhance the customer experience through all forms of entertainment. Here are some key areas that present opportunity for hoteliers.
1. Separate Togetherness