Extending Your Mobile App for Increased Customer Stickiness
By Norm Rose President, Travel Tech Consulting, Inc. | January 03, 2021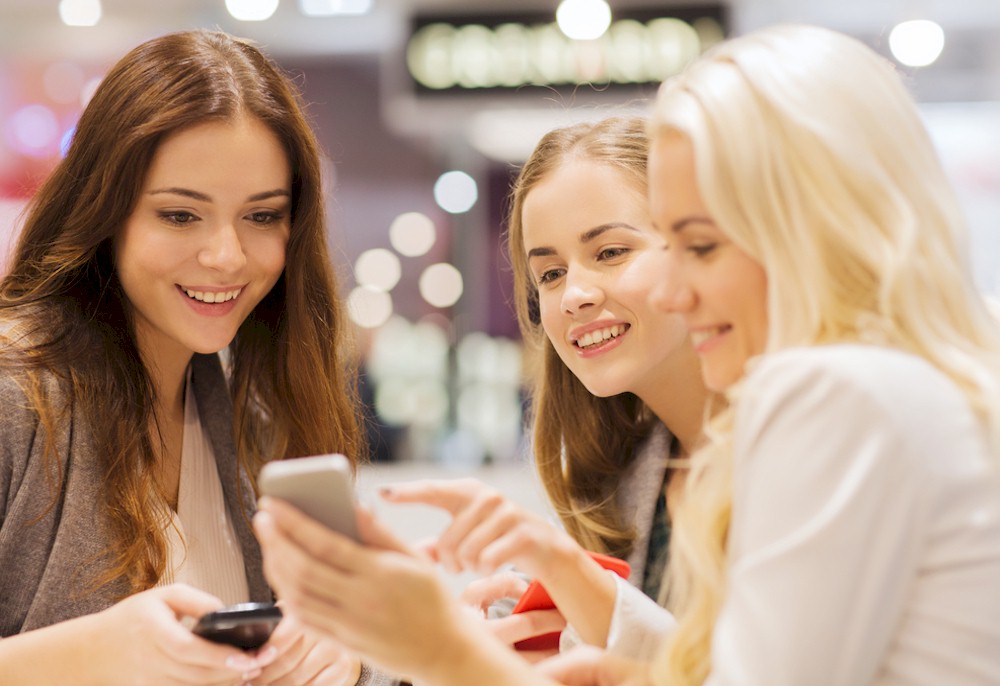 I have too many apps on my smartphone. Often, I stare at the screen and wonder, why did I download this app? Underused apps are a real challenge and in fact, according to Singular, a mobile marketing and analytics firm, app deletion is accelerating during Covid-19 with "uninstall rates jumping as much as 35% in 2020 compared to the same month in early 2019." With more free time during the quarantine, people are "spring cleaning" their smartphones removing unused apps.
The lack of app retention has a direct impact on the hospitality industry. Since the pandemic, the focus of the entire travel industry has been on cleanliness and touchless travel. The paradox is simple, how can an independent or small chain hotel drive touchless travel if their mobile app is not installed? Though there are other methods to communicate with travelers through kiosks, voice-enabled smart speakers or in-room computers/tablets; enabling mobile apps that promote touchless check-in, check-out and act as the hub for all customer communication, has clearly become an essential tool for pandemic travel. Will this trend continue as the industry begins to return in 2021 and beyond?
To achieve a permanent shift where consumers download mobile apps from smaller chain and independent hotels, the apps need to more than a stop gap measure to accommodate smaller staffs and improve efficiency. The mobile app itself must be perceived as valuable by the end-user and integrated seamlessly into the hotel's operations. In fact, while we still battle Covid-19, requiring guests to download your property's app has likely become a short-term requirement.
So, the question becomes, what is essential capabilities of a hotel app that can lead to traveler stickiness and retention?
The theme here should be obvious, the underlying way to make small chain and independent properties' mobile apps sticker is to add features beyond the basics to engage the customer now. Simply put, if your hotel requires that all travelers download your app before traveling to enable touchless operations, use the download to add functionality and stickiness for the travelers. This should include providing pro-active expert guidance about the destination prior to the trip, building stickiness before the guest leaves their home. This can be accomplished through effective communication and creative use of available mobile technology.
The first step must be the basics. This means that your app needs to fully integrated with your hotel's operation. Every guest should be able to experience a complete touchless hotel stay from mobile check-in, mobile key entry, mobile meal orders and touchless check-out as well as interactions with smart bot technology that enable basic questions to be answered. If a hotel has not yet changed their door lock technology to accommodate mobile door entry, a self-service kiosk for distributing key cards is the most logical approach.
Mobile activity needs to be integrated with housekeeping and maintenance apps such as ALICE and HotSOS. In essence there should be no need for your guests to interact with the hotel staff during their stay, all services should be available through the mobile app including the ability to schedule a room cleaning or maintenance call. These are the new table stakes for the hotel industry and guest expectations are high. It is important to also go beyond the basics and try some new ways to engage with your past, present and future guests.
One unique method could be to create a podcast tied to your app. The podcast could provide a weekly (or more frequent) update on current conditions on the ground at your properties and discuss what is opening in the city as people return to travel. After all, the most frustrating aspect about traveling in a pandemic is understanding what is open at the destination once you arrive. This includes an update on local restaurants, points of interest and popular attractions. Given the significant differences across the globe on pandemic response, the "green shoot" locations can be emphasized though the podcast. This is particularly relevant to small chain hotels that may have some properties and locations open while others continue to be shutdown.
A different angle that could help generate future demand is to consider enhancing the app today for past guests to help travelers plan/dream during this current resurging pandemic. It seems like a lifetime ago, when the world embraced Pokemon Go back 2016 and spurred people across the globe to embrace the Augmented Reality game. The stickiness of the Pokemon Go app was tied to the personal user experience of finding the elusive Pokemon in your existing environment. This is the key, Pokemon Go could be played at home or in the immediate neighborhood but gave you a sense of being remote as augmented reality was seamlessly integrated within your environment.
The message here is simple, if hoteliers want greater stickiness with their apps, gamification through virtual treasure hunts can act as a motivation to download the app, perhaps providing a discount or a free night for successful location of hotel items within AR game is one angle to consider. Gaming is on the rise during the pandemic, why not ride this trend by gamifying your hotel app?
At this point, many of you may be thinking, I agree mobile is important, but I cannot convince my management to invest in mobile app technology given the devastation caused by Covid-19. The entire industry is suffering severe economic hardship and putting limited funds into mobile technology development may seem like a questionable investment. Why would a past guest want to download your app when they have no near-future plans to travel to your property? It depends on the approach and functionality.
With deeply depressed demand and pressure on expenses, mobile investment needs to be tied to measurable results tracked by Key Performance Indicators (KPIs). These measurements may not be directly tied to hotel bookings and revenue, but instead should focus on operational efficiency and guest engagement.
For example, chat needs to act both as an automated way to answer FAQs, but also a "on-ramp" to elevate requests that cannot be solved programmatically. This illustrates an essential point. Any mobile initiated activity must be seamlessly integrated into the entire guest stay not treated as a one -off request. Sure, if the guest in room #250 asks for more towels, that is a simple request that can be automated. If the guest on the other hand is looking for recommendations on a local attraction, with a complex question, such as "Is the museum appropriate for an eight year old?" or "Will the attraction honor my discount coupon?" In these cases, conversations cannot be lost if the bot is unable to answer programmatically and must be elevated to the concierge or front desk to ensure a complete answer.
What if my hotel has no budget to create a voice bot? Again, the mobile app download becomes the key. Questions could be monitored by hotel staff and answered manually while giving the impression of automation. Again, it does not make a difference to the guest as long their question is answered. The key here is that the mobile app becomes the central hub for all guest interaction whether automated or manually controlled.
For more creative mobile execution, KPIs are also relevant. If a virtual game is offered to past guests, what is the uptake, what is the average time spent in the game? The same is true for podcasts, which can be measured by number of listeners. Podcasts also serve the purpose of becoming the voice of the property. I cannot over emphasize that local input and observations is of great value to the guest. Understanding what is actually happening on the ground is one of the real challenges of the pandemic where upticks in virus counts in your country do not necessarily translate to upticks in Covid-19 cases in your specific city or part of the city. Providing your guests with real-time updates of actual ground conditions can help increase app stickiness.
Still at the end of the day, hotel owners are facing deeply depressed demand and thus may believe that an investment in a hotel mobile app is wasteful. This is not dissimilar from other hotel IT efforts where the needs of the management may conflict with hotel owner's wiliness to loosen the purse strings. Apart from measuring the KPIs as suggested above, the best way to persuade hotel owners to invest in mobile is to treat this funds as a core infrastructure investment. Most hotels cannot operate without some sort of PMS. Owners invested in exercise facilities to enhance guest satisfaction and maintain competitive positioning.
Why would mobile investment be any different? In fact, the pure ROI of a fitness center could pail with the hard KPIs that monitor mobile app usage. Whether engagement is measured through on property usage or remotely by participating in gaming or podcasts, customer interactions can be captured.
Often tragic events such as the global pandemic accelerate the adoption of emerging technology. In the case of mobile, the key is to accelerate investment during the pandemic and constantly measure the results of these efforts. Lastly, your hotel's mobile app reflects your overall brand. If your hotel is a boutique property with unique furniture and room types, allowing the guest to explore this uniqueness through mobile apps is way to extend this marketing theme beyond the walls of the property. I encourage all hoteliers to relook at their mobile strategy for 2021 and implement mobile technology to make your smartphone app the center of your digital strategy.
HotelExecutive retains the copyright to the articles published in the Hotel Business Review. Articles cannot be republished without prior written consent by HotelExecutive.