Content Rules: Hotel Social Media in a Post-COVID World
By Megan Paquin Vice President, Poston Communications | February 07, 2021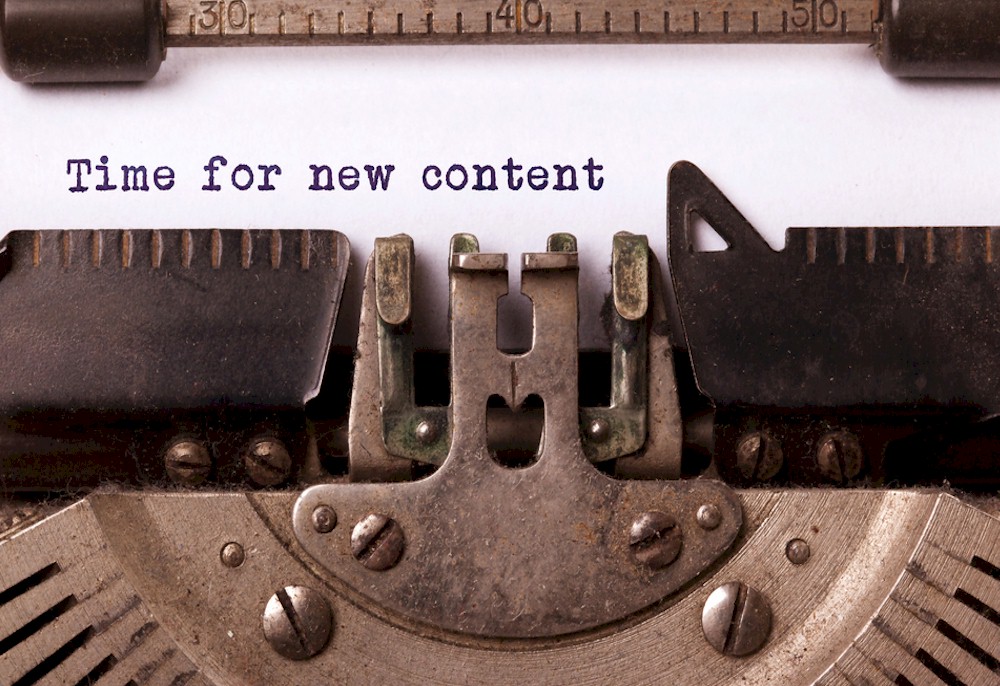 With 2020 in the rearview mirror and the initial rollout of COVID-19 vaccines underway, many are seeing a light at the end of the tunnel. As hoteliers look forward to welcoming more guests back in 2021, a strategic communications plan including social media strategies will be essential to rebuild brand awareness and customer relationships, drive intent and maximize recovery efforts.
Social Media and the Road Ahead
Over the last decade, social media has steadily grown to become a critical marketing and communications channel for hoteliers. New channels and features continue to make it easier and more efficient for hoteliers to directly connect with and nurture group and transient customers alike through the sales funnel.
Hoteliers also became proficient in using social media to bolster the onsite guest experience, drive incremental revenue and build loyalty among social media followers. And, while some had the experience of using social media as a crisis communications channel in natural disasters and/or other emergencies, the COVID-19 crisis underscored the benefits and necessity of social media to effectively communicate in difficult and uncertain circumstances.
In 2020, hoteliers were forced to increase their digital communications amid COVID-19 closures. Even as some areas lifted or reduced restrictions, hotels had to continuously adapt their marketing and communications strategies to reach new audiences (e.g., local versus transient, leisure versus group) and meet their demands for cleanliness and safety over traditional amenities. This shift also came as hotels have traditionally maintained limited, on-site marketing and communications staff and several brands cut back on their shared services.
Challenges like these will likely persist in 2021. However, hoteliers who can remain agile and leverage the communications lessons learned in 2020 may recover more quickly and even carve out new competitive advantages.
Building a Strategic Communications Plan
Whereas 2020 was all about survival, building a strategic communications plan with social media strategies at the forefront will help ensure your hotel thrives in 2021.
To begin, take a look back at the last year and determine where your hotel was successful in driving revenue. Like all other industries, hoteliers tried a lot of different tactics to win back business. Where were your wins? This is where you will want to focus your short-term efforts and build a plan focused on achieving measurable objectives in these areas. For instance if your hotel was successful in attracting guests from the local market for take-out, there is no reason now to stop any profitable, revenue-producing efforts. Layer on your longer-term goals such that the hotel can build on its success as business improves. If these sound more like business strategies than communications strategies, then you are on the right track.
Next, hoteliers should look at what communications strategies were effective in achieving those objectives and what they wish to accomplish in this New Year. Did creating a locals' offer on Facebook result in bookings? Or was it the images and video of hybrid events that increased calls to the sales team? Base your communications strategies and tactics on these success stories.
For those not as familiar with social media, this can seem like a daunting task. How do we know whether it was posting regular updates or lifestyle content that worked best? Most social media channels offer robust analytics within the native platform, meaning you don't need to buy special tools or access to gain tremendous business insights (although, there are many great analytical resources available to take these efforts to the next level when you are ready). Layer this data onto existing management reports and a strategic communications plan will build itself.
Focus on what worked, then detail those strategies onto a written plan with a tactical timeline for yourself or other members of the team to execute. Despite the abundance of social media trends, there's no need to recreate the wheel or come up with a new TikTok dance routine. Like any other business goal the hotel must achieve, strategic communications are most effective when they are consistently executed. As the situation around COVID-19 continues to evolve, you can use a risk assessment template like this one to re-evaluate your plans against current business needs.
Social Media Strategies to Consider
Three social media strategies that should not be overlooked include social listening, influencer engagement and internal/employee communication.
Social Listening
One strategy most hoteliers are familiar with is social listening. Many, if not all, hotels respond to guest comments on social media and review sites. Celebrating positive experiences and addressing guest concerns in real-time builds loyalty as well as trust and intent among guests who have never stayed with you. Without many guests posting reviews this year, it may seem like social listening should take the back seat. However, social listening can help you connect with and engage new audiences.
Looking at the strategies outlined in your strategic communications plan, consider some key words a prospective guest might share on social media to signal intent. If take-out was your strong suit, perhaps "dining out in Orlando" or "fine dining take-out near me" are keywords you want to monitor. When you see a guest share a post about these keywords, respond with an offer. It's as simple as that.
For group sales teams looking to re-engage existing customers, encourage your hotel social media leader to ask sales managers about their top prospects and their social media activities. Whether they are companies or individual planners, monitor their social media channels and look for opportunities to chime in. For example if a top planner posts they passed their CMP exam or created a fun cocktail at home, post an encouraging comment. Ask their sales manager to email them a recipe for a complementary appetizer. Guests, like us, are craving connection and showing your genuine care for a guest extends beyond the hotel's doors.
Influencer Engagement
An offshoot of social listening, influencer marketing remains one of the hottest social media trends. Although influencer marketing can come with a hefty price tag, non-traditional and micro-influencers (those with less than 10,000 followers) can offer a cost-effective boost to your organic (unpaid) efforts.
Through your social listening, target those individuals who are most active in engaging with your hotel or brand. These are non-traditional influencers (i.e., regular people) whose networks you can leverage to reach more prospective guests. Treat these non-traditional influencers like your most VIP guests. Respond to their posts about the hotel or related topics (e.g., travel, dining, recreation activities, etc.). Ask if they would share images or videos from their previous visits and, with their permission, repost these on your channels. They will feel special and your followers will be treated to third-party content effectively endorsing a visit to your hotel.
Micro-influencers may also consider partnering with your hotel to help promote its unique offerings on social media. These partnerships often come at a fraction of the cost of traditional advertising and may prove to be more effective. Providing micro-influencers with complimentary experiences or payment for promotion of certain offers or amenities is another social media strategy you can use to bolster your strategic communications plan. Just remember that engaging micro-influencers is a form of advertising and whenever an individual is compensated (whether in cash or comps) to share their experience, you must encourage the use of #ad to ensure full transparency and compliance with advertising regulations.
Employee/Internal Communications
Lastly, an oftentimes overlooked strategic communications strategy is employee/internal communications on or about social media. Your employees are influencers for your brand. Perhaps now more than ever, what your employees think and share with their networks about the hotel is critical. If they are unsure about cleaning or safety protocols or feel the experience has been devalued due to COVID-19, their communications will detract from your efforts. Therefore, finding ways to positively engage employees and other internal partners like onsite vendors on social media is another important strategy to consider.
Some hotels have created social media channels for their employees. These channels promote the behind-the-scenes of what it is like working at a specific hotel or brand to attract new employees and retain current ones. Hotels like Hyatt Regency Orlando use their careers channel to share how they are supporting employees and their local community with food drives and other special events on these social media channels.
Others allow employees to help curate content for social media. Identifying social media brand ambassadors to take photos and videos from their day-at-work can help create content when there is little organic guest content to draw from.
Consider the Pitfalls Before You Post
Whether you choose these or other social media strategies to include in your strategic communications plan, there are legal issues that should also be considered. Greg Duff and Ruth Walters, hospitality attorneys at Foster Garvey in Seattle, say social media is a powerful tool for hotels but also caution hoteliers to be sure that what they are posting about cleanliness, contactless service and flexible cancelation, among other pandemic-related services or amenities, are true and communicated consistently across all communications channels.
"First and foremost, hotels must ensure that their claims are true and that the promoted policies and practices are actually put in place and followed," said Duff. "Any claims must also be updated to reflect the most current practices."
Walters also notes, "Make sure that all digitally available information, regardless of platform, matches. Social media makes it easy to change information quickly; however, hotels should be sure what they are posting matches information on their websites and any third-party distribution sites (at a minimum)."
Duff and Walters have also seen demand from hotels and their clients to share COVID-related promotional images and videos of the hotel in social media marketing efforts. They recommend hotels work out these details with group clients before the contract is signed.
"Early discussions about hotels and/or groups wanting to use photos/videos for marketing purposes is important," said Walters. "Hotels seeking to take photos or videos of a particular event need to obtain written approval from the group," added Duff, and Walters further urged hotels to "obtain individual consents from any individual who will be identifiable in marketing materials."
Employees should also be made aware of these rules, especially as some may wish to help promote the hotel on their own social media channels. "Like all employers, hotels should consider appropriate social media policies for their employees," said Duff. Training employees on what is and is not appropriate to post about the hotel on their personal social media channels is important, especially as it relates to COVID-related claims and applicable privacy regulations (e.g., GDPR, CCPA, etc.).
Overall, Duff and Walters encourage hotels to be proactive in leveraging social media as a communications channel. "One trusted Yelp or Google review or an Instagram post from a happy guest, particularly one with a lot of followers, can have a tremendous effect," said Walters. "Customers trust other customers, and social media can be a great and inexpensive way to stay in touch with and strengthen relationships with guests."
The key, Duff said is that "use of these increasingly important channels should be intentional and not reactionary." In addition to developing your strategic communications plan, he said hotels should "take time to become familiar with and abide by the terms and conditions of the applicable platform, put in place appropriate influencer contracts to ensure the hotel is receiving what it needs from the influencer and that the influencer is complying with applicable laws."
"Like and Subscribe" to These Strategies for a Successful 2021
With these considerations in mind, hotels can set themselves up for success by using social media in their strategic communications for 2021.
Developing a strategic communications plan that is focused on gaining momentum from short-term businesses successes can help you effectively streamline your efforts and utilize channels like social media to cost-effectively achieve your longer-term goals. Introducing battle-tested social media strategies like social listening to digitally engage with your top guests and creating new connections through influencer marketing are ways you can rebuild awareness and drive intent in the New Year. Additionally, keeping your employees engaged and mindful of legal considerations will further enhance your plan while ensuring your hotel remains protected from legal liabilities.
With a focused effort and eye toward the future, we can rebuild and recover from the COVID-19 crisis together. The future for hotels is bright. We are all eager to travel to our favorite destinations once again and taking some time to learn from 2020 will ensure hotels use this year to set themselves up for success and long-term recovery.
HotelExecutive retains the copyright to the articles published in the Hotel Business Review. Articles cannot be republished without prior written consent by HotelExecutive.