Influencer Marketing: How Micro-Influencers are Becoming Major Hospitality Players
By Amy Draheim Founder, ABD Creative | February 07, 2021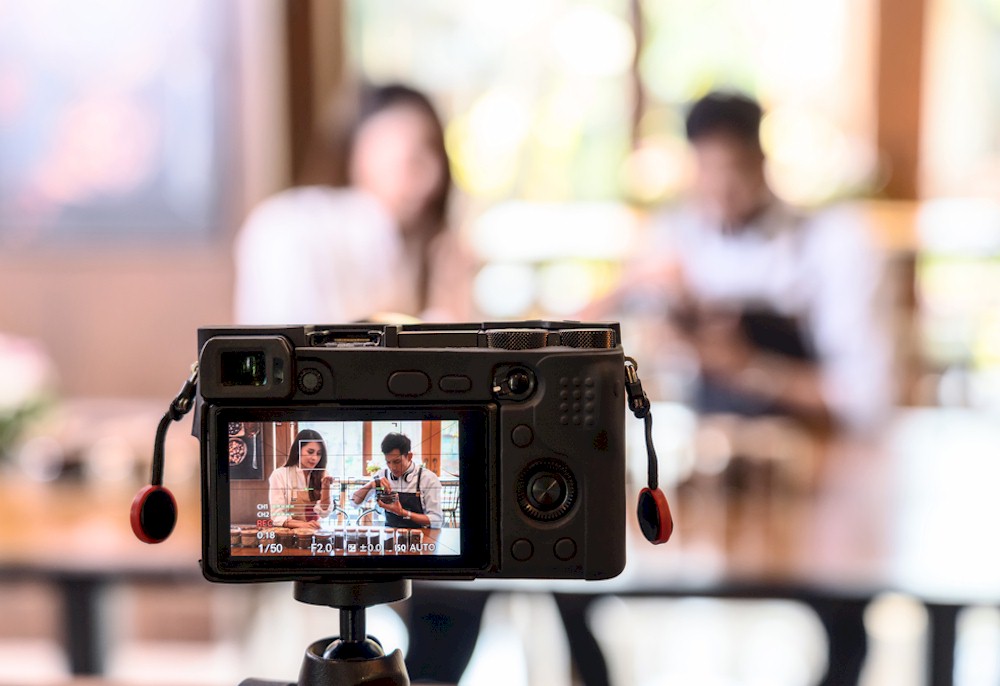 Faster. Better. Lighter. More responsive. As new tech has propelled our communication styles forward, social media is the place to be when it comes to creating meaningful connections with potential guests. Hands down, and Air Pods in.
In addition to being a place where people all over the world share their biggest brags (We're engaged! We're pregnant! Scored a new job! Off to Mexico!), marketers have figured out that social media is also a place to inspire, entertain, educate, and sell.
The platforms themselves? They've monetized, too. They're now bonafide advertising platforms with some of the most in depth targeting available online, as a result of users stuffing their profiles with information, their feeds with preferences, and putting their likes and dislikes in plain sight.
Social media platforms are one of the best ways to target your ideal customers where they're hanging out, and if done effectively, in the planning stages of their next vacations. If you know what levers to pull, Facebook Ads manager is a great place to spend your time and marketing dollars, and if not, rely on those who understand social media better than you.
Enter Influencers
Whether you love them or hate them, influencers are tapped into social media best practices like no one else, and influencers have become major players in hotel marketing in recent years. While hotel budgets have been cut as a result of the pandemic, smart marketers have leveraged the power of influencers to share their stories for a fraction of the cost of traditional advertising.
The benefits don't stop at cost savings. For years, we've known that consumer behavior is highly influenced by peers, including perfect strangers. Numerous studies by TripAdvisor et al., show that consumers trust reviews from people they don't know over traditional media.
With millions of people calling themselves influencers, and what feels like hundreds dropping into your info@hotelname.com inbox monthly, how do you find an influencer that's not self-absorbed, that's priced right, and that's able to meet or exceed the scope of work? Start by honing in on your ideal partners.
Enter Micro-Influencers
Micro-influencers are uniquely poised to make great hotel partners, but what exactly is a micro-influencer? Well, it depends who you ask. Let's be honest: the influencer space is the wild west. There's no college degree required, there's little clarity in terms of what's an ad and what's not, so it's no wonder that the term micro-influencer means many things to many people.
Essentially, a micro-influencer is a person (though don't discount pet accounts!) whose social media following is big, but not too big. Let's say over 3000 followers but under 100,000. Many influencers have worked hard to build their following through consistent content and like-minded brand partnerships. A micro-influencer's audience is small enough that you'll reach people who share the same qualities and interests as the influencer.
Smaller influencers tend to focus on a specific niche, like travel, luxury experiences, glamping/road trips, dining/culinary, or focus on a specific destination, often the place they call home. You can see how partnering with a micro-influencer who is the subject matter expert on things to do in your city or town, could be a very nice fit.
There's another quality that's key to influence: the content influencers share is strategic and useful is some way, whether it's inspiring, entertaining, or educational. As you build brand collaborations, review past posts from the influencer, and ensure there's substance behind that pretty face.
When you work with a micro-influencer, you have the opportunity to share your marketing message through the voices of your most well-connected customers. Through their voices, your message will be amplified and put into context. As marketers, we know the power of word of mouth advertising, and influencers harness that power tenfold. Influencer partnerships are also an opportunity to reach broader audiences. Propel your brand into a future that's more inclusive, and more welcoming of all voices, through these partnerships.
So, why are micro-influencers major players in the hotel space now? There's no denying the many ways the pandemic has impacted travel and the hospitality industry. On one hand, there's pent up demand, but there's also plenty of nerves around traveling again. Is it safe? Is it enjoyable? Is it acceptable? When we partner with strategic influencers, we can start to share experiences and answer these questions by showing, instead of telling. It's one thing to write a FAQ page outlining new guest experiences, and it's another to watch the guest experience come life.
Influencer marketing is not only more impactful, it's also far more cost effective than traditional advertising. Hotel marketers can spend a fraction of the budget they'd earmarked for annual placements in visitor's guides, bridal magazines, and trade pubs, to bring out influencers. Maybe an influencer's stay will inspire their community to book a similar getaway. Maybe an influencer's elopement will convince someone in their community to plan their own destination wedding. Believe it or not, an influencer's personal experience shared on their blog might reach more of your target audience than mainstream publications who show massive readership but can't seem to track conversion.
Speaking of conversion, there's also this up-and-coming trend of influencer marketplaces. Influencers are opening their own online shops of curated products and experiences they love. What's stopping you from generating a promotional code unique to that influencer you've partnered with, and letting them do the selling? Best of all, you'll be able to measure the results of the campaign on your end.
Let's go back to that idea of cost, now that you're starting to understand the value of influencers. As a marketer who has also played around in the influencer space, I know how challenging it is to get paid real green dollars as an influencer. I know it's easier for hotels to pay in trade, and there are many micro-influencers willing to do work in exchange for overnight stays and experiences. If you're looking for influencers who will work on trade alone, micro-influencers are the best fit. Those just starting out will be more willing to work on a trade agreement as they work to build their own portfolio. Don't under estimate influencers with up to 10,000 followers. Their audience is often hyper-specific, and they'll work hard to prove their worth.
For example, if you're a hotel in Bend, Oregon, and your market is families in Portland, then working with a well-connected, mom blogger from the Beaverton area, is a great way to reach your audience.
As you begin to work with established influencers with bigger followings, you're going to need to shell out a per diem in addition to covering transportation, lodging, and experiences. The benefit of working with these bigger influencers is that they're often experienced marketers in their own right. They've worked with big brands, they understand the value of good copywriting, they know how to shoot hotel rooms, and how to share experiences that will resonate with your shared audience.
Regardless of the size of the influencer you're partnering with, set expectations up front. Provide partners with a shot list of imagery and experiences you'd like to capture, and the stories you'd like the influencer to share. If you have a new outlet or a new room type, or even a social distancing experience you've created but haven't yet marketed, ask the influencer to help build your assets library. This is a win-win, you'll get exactly what you've paid for (at a huge cost savings), and the influencer will get paid a fair wage, and receive more exposure when you repurpose their content across your marketing channels. Be transparent in what you expect to receive, and in how you intend to use the content that's delivered. Make sure that in your quest to share your own marketing message, you're not tone deaf to the influencer's audience, either.
When I had the chance to visit wine country with Walla Walla Wine Alliance, I looked around at the confirmed members of the press trip, and I knew the space I could fill. I packed my toddler and my husband into our small SUV, and shared the family-friendly side of wine tasting in a small wine region like Walla Walla. The PR team created a custom itinerary that put us face to face with winemakers in tasting rooms and vineyards that were uniquely family-friendly (think rounds of Petanque in between tastings, and winemakers who were parents, too). The story angle really resonated with our shared audience.
Last month in Hotel Executive, I shared my thoughts on the #1 top trend in hotel marketing in 2021. As I see it, the biggest trend is taking place in the palm of our hands. If a picture is worth 1,000 words, a video is worth 10,000 or more. There's an undeniable need to be everywhere online, particularly on emerging social media channels where your potential guests might be hanging out without you.
Lean on omni-channel influencers to share your message, your property, and your stories, across new channels, from TikTok to Clubhouse, and whatever's hot and new by the time this article is published. Video content is more dynamic, and it triggers an emotional response. Short form video on social media takes this idea of word of mouth advertising and multiplies it. It's no wonder that platforms like Instagram are reinventing themselves to prioritize video content above static imagery.
The landscape has shifted in favor of small creators and highly personalized storytelling. If your 2021 hotel marketing budget doesn't include influencer marketing, it's time to start moving some things around. Harness the power of social media to meet your customers where they're hanging out online. Leverage the power of influencer marketing to not only remain relevant, but to ensure that your hotel messages are seen and heard by your prospective guests, again, and again, and again.
HotelExecutive retains the copyright to the articles published in the Hotel Business Review. Articles cannot be republished without prior written consent by HotelExecutive.