Catch-22: Hiring for Fit Yet Avoiding the Similarity Trap!
By Sheetal Singh Partner, Organizational Development , HVS Executive Search | March 21, 2021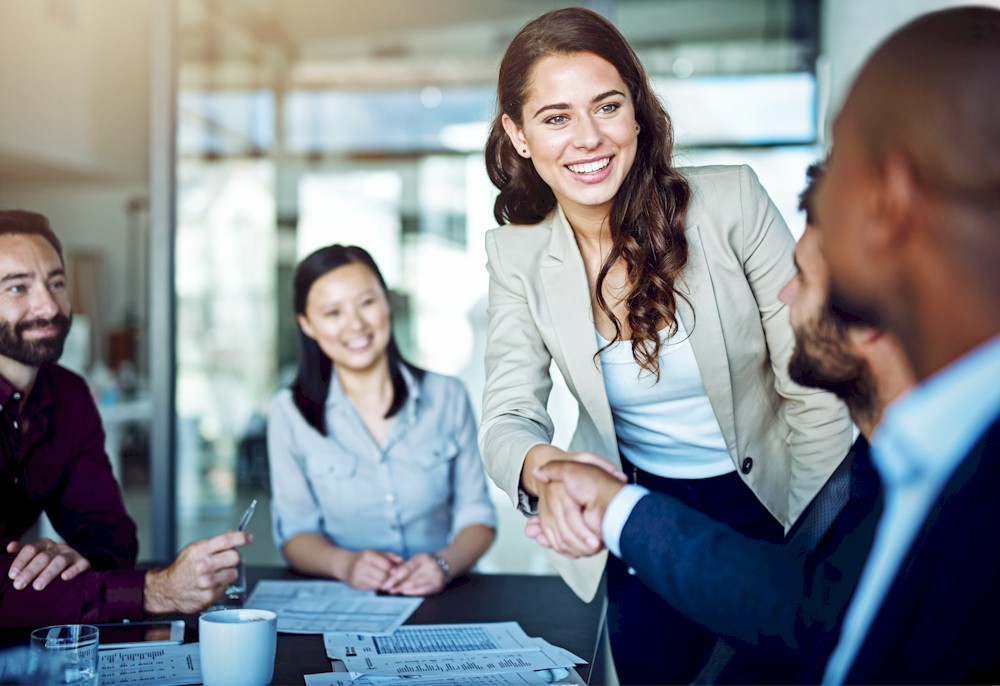 This article was co-authored by Shalinder Singh, CHA, SVP Project Strategy & Asset Management, Discovery Land Company
Have you had a bad hire recently? Have you tried to hire for diversity? Do you have people working for you who are similar to you? If your response to these three questions is yes, then you are struggling with one of the biggest organizational challenges. The information in this article will be helpful in resolving this challenge.
Hiring is one task that every leader has undertaken at some point, whether you are in operations, finance, development, or marketing. In fact, hiring is one task that most of us may feel we have mastered. Yet, we have all made hiring mistakes during our career. That one individual who quit within a month or the one that made you regret hiring them for the toxicity they created in the team.
The cost of a bad hire is difficult to quantify especially when you factor in its impact on other team members resulting in poor morale or even turnover of performing employees. According to U.S. Department of Labor, the price of a bad hire is at least 30% of the employee's first year earnings.  Zappos CEO Tony Hsieh once famously estimated that bad hires cost the company well over $100 million.
While we all hire for skill, it is the individual's fit with the culture that decides whether they will be successful in the new role. The challenge for leaders is that we need to hire for fit (or similarity in values) while we seek diversity of thought. To add to the complexity, we are naturally hard wired to be attracted to similarity. How can leaders check all those boxes? How can leaders avoid similarity trap, seek diversity and ensure cultural fit, at the same time.
Understanding Similarity Trap
Attraction, Selection and Attrition or ASA, as it is popularly referred to, is a common similarity trap we all land in. We are attracted to people who are similar to us (attraction). We select individuals who are similar to us (selection) and team members who are not similar to us eventually end up leaving (attrition) resulting in a highly homogenous group of individuals in most organizations. If you think that this does not apply to you than you are either a unique organization, or you are in denial. If you truly are unique than you must commend yourself for this achievement and if there is a slight possibility that you may be in denial, we hope to be of assistance.
Look back at the last interview you conducted. Do you remember discussing about the same schools you and the candidate went to? Or the same sports teams you support? Or the same interests you might have? Chances are, if not the above listed examples, there was some other way you found similarity with the candidate. If you did end up discussing the similarity between you and the candidate, you probably also ended up liking the candidate.
We all seek similarity in others because we find it comforting. Similarity serves as a reinforcer. We have a need to maintain logical and consistent view of the world. We favor stimuli that reinforce the logic and consistency of our world. The reinforcement we receive from the similar people generates positive feelings in us, which in turn leads to attraction. People who are different or disagree with us create a sense of inconsistency with our world view and thus may lead to lack of attraction or liking. In summary, we all have a tendency to avoid uncertainty and seek predictability. Individuals who are similar to us provide us that predictability. Apart from providing us predictability, people who are similar to us also reassure us of our worldview. We find that comforting.
Why Seeking Similarity May be a Problem?
While similarity in teams and organizations can lead to increased cohesion, it also has its drawbacks. For example, similarity in thought may lead to lack of new ideas in a team, resulting in groupthink. In addition, the same way of thinking may actually cause harm to the organization.  For example, while evaluating a potential deal, teams with a "similar lens" may not be able to debate all the risks associated with the deal, however, teams with diversity of thought can better articulate the pros and cons of the deal and devise a risk mitigation strategy that can only be deployed when different viewpoints have been considered. 
At an organizational level, groupthink may lead to reduced innovation as well. Considering the fast pace of business, innovation and diversity of thought may be essential to business growth and survival. The last one year has definitely put our ability to think creatively to good use in adapting our businesses so we do not just survive but thrive in this ever-evolving scenario.
We have established that hiring for diversity is good for business for many reasons. However, it is important to remember that even though you are looking for diversity in thought you may need to hire for fit. Nearly 46% of new hires fail within 18 months and 89% of those failures are not related to lack of technical skills. As a result, good fit between the employee and the organization is more important than we may realize.
Does a good fit refer to similarity? Yes and no. A good fit refers to the similarity in values. This is the hiring Catch-22 we refer to.  To avoid similarity in thought, and ideas, yet seek perfect alignment with organizational values.
Hiring for Diversity of Thought
Hiring for diversity requires one to avoid the similarity trap. There are multiple ways you can do that.
1. Creating Awareness of the Similarity Trap
Our tendency to seek similarity is an innate tendency that we can overcome, but only by becoming aware of this trap. Ask yourself the following questions, as you review resumes or interview individuals:
Do you notice information that is in some way familiar to you?
Do you seek similarity in background and interests as you shortlist individuals?
During an interview, do you spend majority of your time discussing information that is common between you and the candidate. Or, do you spend equal amount of time seeking deeper understanding of the uniqueness of the candidate?
2. Hire for Diversity (of thought)
Deeper level diversity of thought and ideas usually results from diversity of education, experience, gender, race and other surface level diversity indicators. In the absence of availability of deeper level diversity related information about the candidate, one can reasonably rely on surface level diversity indicators to serve as a proxy for deeper level diversity in thought. One can confidently say that hiring for diversity is not just socially responsible behavior, but also fiscally responsible thing to do.
3. Seek Value Alignment with Current Culture
If you are an organization that is predominantly team focused, hiring an individual who is an independent contributor with low focus on team well-being may be a misfit. Similarly, if you need individuals to be entrepreneurial and independent thinkers, hiring an individual who constantly seeks team approval may be a bad hire. The fit or the value alignment may be the most important criteria you could use to make an excellent hire.
4. Seek Value Alignment With Aspirational Culture
if you have an organization that prides itself for its culture then it is absolutely critical that you protect that culture by hiring individuals that are aligned with your value system. Organizations, however, are constantly evolving and having a good understanding of where you want to be aspirationally in the future is important. Hiring individuals who can fit into the current culture and help the organization bridge the gap to the aspirational culture is equally important.
5. Rely on Scientifically Validated Tools
Finally, use scientifically validated assessments that are not subjective but impartially measure key leadership traits and culture fit parameters.  However, the hiring decision should not be solely based the results from these assessments but rather be used to dig deeper on aspects of the individual's behavioral tendencies during the interview. Scientific tools make our task of hiring for fit and diversity easier.
In conclusion, hiring decisions are most important because bad hires can be extremely expensive for organizations, both financially and culturally. There are common errors of judgement that we are all susceptible to. Staying in awareness of these potential errors and guarding against them can help you save your organization a lot of trouble.  As you prepare to make your next hire, intentionally seek diversity of thought, pursue alignment in values and most importantly, do not fall for the similarity trap. Finally, rely on scientifically validated tools to support your hiring efforts.
HotelExecutive retains the copyright to the articles published in the Hotel Business Review. Articles cannot be republished without prior written consent by HotelExecutive.