Hotel Guest Services: How to Make the LGBT+ Community Feel Safe
By Darrell Schuurman Co-Founder, Canadian Gay & Lesbian Chamber of Commerce | April 11, 2021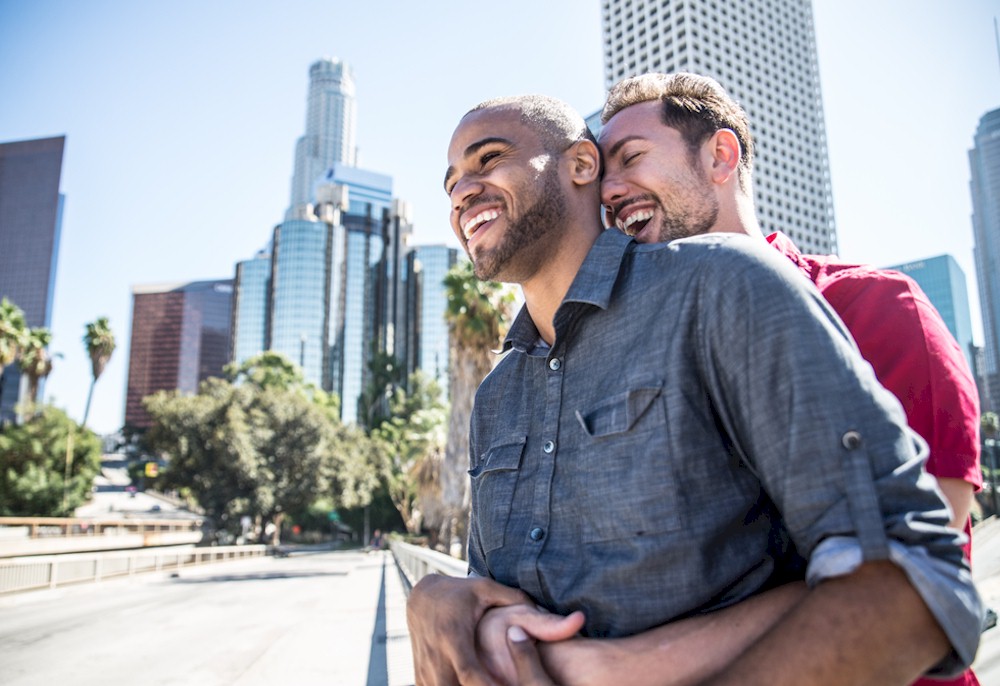 Strides in equality have come a long way and it should go without saying that all hotel guests should be treated equally regardless of race, religion, gender or sexual orientation. The newest generations have fully embraced the rights of the LGBT+ community and have also implemented a framework of thinking that provides real-world, actionable inclusivity into both their personal and professional lives.
The reality, however, is that while a great deal of progress has been made around the world, members of the LGBT+ community still face a number of issues while travelling. At the top of that list is safety, which is why, when searching for their next holiday, choosing somewhere that is inclusive and safe is a top priority for the LGBT+ community.
Even in countries with progressive attitudes about sexuality and gender, LGBT+ travellers are afraid to be themselves and it's not hard to see why. Seventy countries in the world still criminalize homosexuality, and even in progressive countries, judgement and intimidation can still run rampant.
A New York Times article from a couple of years ago preached the necessity for LGBT+ travellers to "Know your rights, do your research and don't let fear take the driver's seat." Not letting fear take control is easier said than done, however, which is why research is such a major component of travelling for the LGBT+ traveller.
"LGBT+ travellers are very research conscious," said Leah McCormack, Manager of Tourism for Canada's LGBT+ Chamber of Commerce (CGLCC). "They openly let people know that they do a lot of research online before making their decision. They talk to friends and family, but they also hit the internet running."
LGBT+ Travellers Represent Opportunity
LGBT+ travellers represent a major opportunity for recovery for the tourism industry. Research has shown that Canadian LGBT+ travellers, for instance, outspend their mainstream counterparts at 7x the average trip expense. Globally, the LGBTQ+ travel market is valued at $200 billion USD per year and Canadian LGBTQ+ travellers spend approximately $12 billion USD per year.
LGBT+ events represent significant opportunities for creating economic impact through increased tourism receipts. Toronto's pride festival, for example, is one of the world's largest Pride celebrations, generating an estimated $319 million to the region's GDP in 2019. Increasingly, event organizers are expanding their LGBTQ+ programming year-round, offering more opportunities for destinations and tourism businesses - such as hotels - to collaborate and support product and partnership development within the community.
Research has also shown that the LGBT+ travel market is more resilient and rebounds faster after industry shocks. The LGTB+ community was one of the first segments to recover post-9/11 and SARS. It is expected that we'll see a similar pattern following COVID-19.
As the numbers suggest, the LGBT+ travel market provides a significant economic opportunity for the Canadian tourism industry as it looks to rebound following COVID-19, but it takes an understanding and preparation to welcome this market.
What LGBT+ Travellers are Looking For
Ultimately what LGBT+ consumers are looking for is safety and that starts in the research phase of their journey.
"The LGBT+ consumer is looking for inclusive and welcoming content throughout the digital and in-destination experience," said Johnny Bierman, Founder and Content Cultivator for Eco Escape Travel Productions and Destination Marketing. "That means you have LGBT+ images throughout the website, not just on the LGBT+ page if you have one, and it means you are not using messaging like 'his and hers robes,' or 'stag and stagette.' This market values safety more than anything, and the market knows they're safe and welcomed when they see other couples like them on websites and marketing material."
The feeling of safety and welcoming is an all-inclusive component that starts at the research phase but flows throughout the stay. Website and onsite copy, imagery and the vernacular of hotel guest services are all crucial.
"Gender-neutral copy is expected now, and staff should be trained so mistakes like asking if a couple wants two beds are not made upon check-in," said Bierman. "Employee training from the top level-down is important."
These steps may seem simple and far from revolutionary, but it is something that is not being widely done across the industry. Where it is being done, it has become simply a box to check on a long list of things to do.
"I think we have a long way to go," said Loren Christie, Managing Director of Loren Christie Solutions, who spent 17 years with Starwood Hotels & Resorts, Canada. "I think you see things that are very superficial (like a) rainbow flag, something saying "we are gay friendly," but there is a lack of training of staff from a diversity and inclusion perspective so that it doesn't translate in a very in-depth way. The lack of LBGT+ imagery throughout the marketing of many hotels – weddings, couples packages, events, etc. and reviews means there is a lot of opportunity to do better."
Christie said creating a welcoming environment doesn't take huge steps, but it does need to have a top-down approach.
"There needs to be diversity and inclusion training that includes LGBT+ language and practices - for example, gender-neutral bathrooms - that is mandatory for all staff from management to front line. Also having some simple yet obvious statements in public places like "this is an LGBT+ safe space," and creating simple best practices like not using Mr. or Miss/Mrs. and not assuming room types with one or two beds."
LGTB+ Inclusion Training and Community Partnerships
Providing customer satisfaction goes beyond ensuring that a destination offers products of value. By providing LGBT+ inclusion training, businesses are not only demonstrating their commitment to the LGBT+ market but are also creating a positive and inviting environment for all staff.
LGTB+ inclusion training programs are critical in building the awareness and customer service excellence required to be fully LGBT+ travel market-ready. Both management and frontline staff should be both encouraged or required to participate.
Training and workshops generally include the significance of LGBT+ issues within the context of broader diversity issues; LGTB+ 101 training to define the diversity of communities; distinguishing facts and stereotypes about LGBT+ people; the impact of homophobia, transphobia and heterosexism in the workplace; why safe space is important and what it looks like; reviewing the external and internal benefits of an LGBT+ positive space; gaining a better understanding of the impact of language, especially pronouns and assumptions around gender; applying new strategies when interacting with LGBT+ employees and customers, and introducing practice scenarios to give the opportunity to work on learnings.
It's important that training is ongoing as new people join the organization. Creating an ongoing dialogue amongst your organization means you are one that is walking-the-walk, not just talking-the-talk.
Taking it a step further, partnership development and community involvement are a critical component to a successful LGBT+ marketing strategy and one that is quickly recognized in LGTB+ research before booking at a hotel.
"Community involvement, what are the charities, events, etc that the hotel supports? If any are LGTB+ then that's a great sign of support," said Christie.
Fostering collaborative, cross-sector partnerships to engage the community at large in welcoming the LGBT+ travel market is essential. Whether it's community organizations, charities, or local businesses, engagement can be achieved in several ways.
Communication is the first, keeping the community and industry informed of any LGBT+ tourism activities not only ensures awareness but also shows the greater investment and commitment that is being made.
Actively seeking input from the community and industry helps to ensure you have support and buy-in and allows you to see where there are opportunities for improvement.
Lastly, fully engaging all stakeholders through participation on committees or meetings allows teams to obtain valuable insight and guidance while indicating a vision of sincere partnerships.
Conclusion
Ultimately, the LGTB+ community is poised and ready to travel. When your property starts or continues the process of understanding your LGBT+ guests, it quickly becomes apparent the value they can provide to your business. Creating an inclusive and safe environment doesn't take a lot of work, but it does take purposeful action that includes your whole organization. Once you and your employees understand how to interact comfortably with LGBT+ guests, both your staff and your guests will be more inclined to be welcoming to everyone.
HotelExecutive retains the copyright to the articles published in the Hotel Business Review. Articles cannot be republished without prior written consent by HotelExecutive.