Internet of Things: Making Hospitality Sustainable One "Thing" At A Time
By Natasa Christodoulidou Professor, California State University | May 16, 2021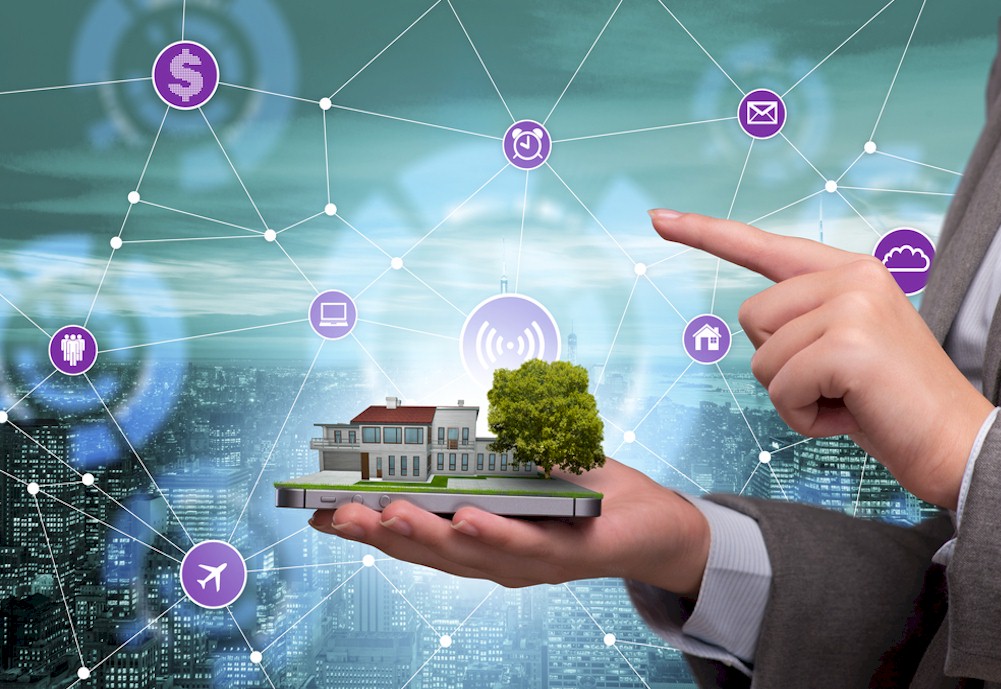 Co-authored by Florian Kriechbaumer, COO, INTEREL, Dubai and Sanjay Nadkarni, Professor, Emirates Academy of Hospitality Management, Dubai
The Internet of Things (IoT) is already well known as a major driver of technological innovation across a plethora of industries. According to IDC, global IoT spend will reach $1.4 trillion in 2021, with the lion's share of adoption taking place in the enterprise.
The promise of digitally enabled devices that communicate autonomously with each other, the internet, and smartphones in order to make smarter decisions and provide new functionality has already seen considerable adoption in the consumer space, as devices such as smart watches, intelligent light bulbs, connected thermostats and more are gaining foothold.
While IoT is providing users with the ability to control appliances in their house through voice, automatically switch off the lights when they leave in the morning, and set the thermostat to away mode when they go on vacation, a recent McKinsey survey showed that the biggest impact of such cutting edge technologies is expected to take place in service operations, which makes hospitality a prime candidate to leverage IoT investments.
Despite this sentiment, the hospitality industry is typically slow to adopt the latest technology, owing to the complexity of its business model and global scale. As such, many travelers already live an IoT life in their home, but their temporary home – the hotel room – severely lags behind.
So the question arises: How can hotel operators catch up, and what are the use cases for the hotel industry? It turns out, there are a number of IoT applications that apply to hospitality, particularly when it comes to improving sustainability in the hotel room.
IoT in Hospitality
Hoteliers are increasingly looking for sustainable in-room technology that enables them to optimize their energy consumption and reduce their carbon footprint, without impacting guest comfort and experience. The hotel room itself is the prime candidate for such technology, accounting for the largest share of energy and water consumption in the building.
Developments around IoT have brought new opportunities to the market with this in mind; intelligent solutions embracing the trend for connected objects are emerging, which include advanced connectivity between devices and systems to counter challenges around sustainability in the hotel room.
A prime example are modern energy management systems for heating and cooling. While a hotel thermostat traditionally had no awareness of the state of the room, bringing the device into the network allows it to receive check in and check out information from the PMS, triggering immediate savings for rooms that are not occupied by reducing heating or cooling when not needed.
Taking this one step further, the implementation of the IoT infrastructure brought powerful means of presence detection to the room. These approaches far outperform the traditional card holders used in many hotels in the past. While card holders were simple devices meant to switch off power as the guest leaves and takes their room key with them, they suffered from drawbacks such as guests using a secondary card, or just a business card, to enable the room to function.
Furthermore, these tools are not compatible with another IoT trend that has been sweeping the industry: the mobile Key, giving guests the ability to open their room door with a smartphone. IoT can certainly solve these challenges. For instance, algorithms utilizing the combination of events from a door lock, such as a card (or smartphone) acceptance, door open or door close, and input from motion sensing as well as guest interaction with other room equipment such as light switches, can smartly determine if a guest is in the room and consequently reduce the heating or cooling in case of guest absence.
Enabling the thermostat to communicate to the door lock wirelessly and receive entry and exit events and understanding whether it was staff or guests who entered the room provides additional information to make energy saving smarter. For example, if the room is vacant and hotel staff enters, there is no need to activate a guest set point which requires additional heating or cooling effort.
Future enhancements to energy management may incorporate additional data points and sensor driven information, enabling enhanced prescriptive analytics that will help drive the optimal balance between guest comfort and energy savings. Similar methods as described above can also be extended to lightbulbs and other energy consuming appliances in the room, which do not need to function when the room is unoccupied. Adding curtain and shade control into the mix enables further optimisation by shielding the room from the sun during certain hours of the day, avoiding unnecessary heat build up, or reversely allowing the sun to heat up the room during cold days.
This focus on reducing a property's energy consumption in terms of heating, cooling, and lighting, has seen strong measurable and quantifiable results in the space. While we have witnessed a great deal of technology progress in the areas of electricity and HVAC consumption, the other key resource in the guest room has not received the attention it deserves as our only non-renewable resource: Water!
However, water consumption remains a major challenge for hotels, particularly for those located in water-stressed destinations. On average, an overnight guest staying in a luxury hotel consumes between 300 and 1,400 liters of water, significantly more than the typical local population in the surrounding area.
A United Nations World Tourism Organisation (UNWTO) study 'Tourism for Development ' released in 2018 concludes that while the sector accounts for a small share of global water usage, it can place a great strain on freshwater resources in areas where water scarcity exists - both in developing and industrialized economies. Conservation efforts in this domain have been limited to initiatives such as low flow shower heads and tent cards asking guests to reuse their towels.
The future of water management lies in turning mechanical appliances that have not changed in their function for 50 years into IoT solutions to measure, quantify and optimize usage. Exchanging traditional components with digitally enabled intelligent devices is the key factor. A case in point is for instance INTEREL's TCP/IP based Water Management System customized for hotels which allows full spectrum optimization of water consumption through room automation.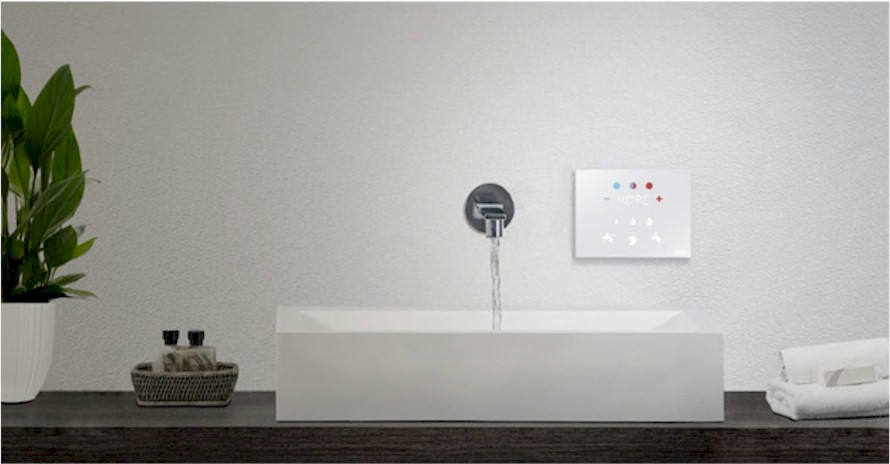 Exhibit 1: Illustration of INTEREL's Digital Water Control System
Turning showers, bathtubs, and basins into digital appliances enables guests to have precise and effective control over the flow and temperature of water in their room with minimal waste. This means they can set water settings to their desired preferences with the touch of a button, instead of struggling with adjusting unfamiliar analog faucets until they find their preferred flow and temperature, creating water waste during this period. Presets such as handwash scenarios can further optimise consumption by only running water for a predetermined amount of time with a medium temperature.
In another scenario, with an online configurable water supply infrastructure, operators can specify the maximum temperature for hotel guest use dynamically to reduce water heating demand. At the same time, the system would know when housekeeping staff enters the room through integration with the door lock, and will allow them to use water of a higher temperature for cleaning purposes, which brings with it the side effect of more hygienic cleaning practices. Similar to the thermostat example, the fact that the system is able to communicate data over the network adds another layer of insights and potential for optimisation.
The benefits for a more sustainable hotel operation are clearly outlined above, but it does not stop there: IoT can optimise across the entire triple bottom line, adding operational efficiency and guest experience into the mix.
From an operational point of view, connected devices would enable a more proactive maintenance approach, alerting engineering of poor heating or cooling performance in the room before guests notice, and similarly dispatch an alert when rooms are out of a predefined temperature range. Remote monitoring and troubleshooting capabilities of IoT enabled dashboards save room visits and allow for faster reaction. Automation of manual tasks such as checking minibars by having them report their status automatically is another possibility for significant gains in efficiency.
Looking beyond the room, when a hotel kitchen fridge can automatically alert the engineering team in case the temperature goes out of the required range, the risk of food wastage is significantly reduced. From a staff safety point of view, new solutions seek to address regulatory requirements around panic buttons for housekeeping, and such solutions rely on IoT based communication technologies to raise alerts and share a more precise location than GPS when someone is in distress.
IoT can also provide additional guest experience differentiators, enabling applications such as app or voice control for room appliances - this is of particular importance in the "no-touch" world hospitality finds itself in as part of the post Covid-19 recovery. Several vendors have now seen an uptake of their voice control solutions for hospitality, with functionality such as turning lights on or off and changing temperature as well as controlling the TV being a primary driver of usage.
New Infrastructure Requirements
The possibilities are endless, but to really leverage these use cases, hotels must consider future-proofing their infrastructure today for the applications of tomorrow. Wi-Fi is no longer enough when it comes to wireless communication in the IoT world.
Many IoT devices thus do not have the ability to communicate over such existing hotel networks as they often can neither be wired to power, owing to physical constraints, or connected to WiFi, owing to the high energy consumption of WiFi radio technology. Using WiFi would make many battery powered devices last a few days or weeks at best and thus make it unsuitable for hotel operations. Battery powered connected objects require more energy-efficient wireless communication means in order to run for years.
Therefore, such devices utilize alternative wireless technologies with lower power demands, such as Thread, Bluetooth, or ZigBee. As a result, there is a need to equip rooms with such radio sensors to act as a gateway in order for IoT devices to communicate with the overall solution. By utilizing existing devices in the room such as thermostats or WiFi access points to create this infrastructure, the objective is to design an IoT network that allows many different objects to benefit from connectivity to the local network and beyond into the cloud with minimal extra cost.
In recent times, major hotel chains such as Hilton, Marriott, and Accor have all announced their 'connected room' concepts which take advantage of some of these opportunities and make an attempt to draw a blueprint infrastructure of the hotel room of the future. Damien Perrot, senior vice president of design solutions for Accor Hotel said "the company is testing technology that uses voice activation and the Internet of Things to make the hotel room experience more accessible and personalized ".
Opportunities through Big Data and Artificial Intelligence
Beyond these applications, overlaying IoT data to the hotel's traditional data assets via a data lake allows for deployment of Artificial Intelligence (AI) algorithms for predictive and prescriptive analytics, further enhancing the real time optimization potential for guest convenience and resource utilization. What an IoT ecosystem provides is the ability to pivot Big Data into Smart Data. Volume, velocity and variety are the key attributes of Big Data. The ability to derive value rests on feeding large quantities of data (volume) in real time (velocity) from a wide spectrum of data sources and formats (variety) into AI algorithms (more specifically machine learning and deep learning models).
The hospitality data landscape is very rich, but underutilized. In addition to the data harvested from IoT, a hotel's traditional data sources include the booking engine, CRM, Finance & Accounting applications, GRMS, Housekeeping applications, HR applications, PBX, PMS, PoS, SCM et al. And then, there are third party data sources such as social media reviews and weather forecasts. What needs to be stressed here is that not all data are structured.
In fact, 80% of the data are unstructured: Text, images, audios and videos. While relational databases are geared for handling structured data and have formed the driving force of ERP solutions for decades, the mainstreaming of AI on account of massive storage and compute power at increasingly affordable price points has unleashed the potential of valorising unstructured data as well.
The sum of parts is greater than the whole. The real value proposition lies in overlaying the data harvested from IoT sensors with the hotel's traditional data assets. This data repository serves as oxygen for the AI algorithms that self correct over time, factoring any data drift that may occur as a result of changing guest consumption patterns or other factors. Successful deployment of AI models thus allows a hotel to gauge consumption patterns based on guest profiles and behaviour. The hotels can predict with a reasonable degree of accuracy how much resources are likely to be utilized over a pre-defined period and implement the prescriptive analytics to optimize consumption.
For instance, with reference to the hitherto discussed water control system, advanced data mining techniques are deployed to analyze guest behavior and water usage patterns in terms of volume, timing, temperature. This allows for pre-defining water flow and temperature range for hotel guests on a real time basis. Access to online water consumption data not only allows for real time monitoring but also dynamically optimizes the system over time, using pattern recognition techniques based on AI algorithms.
The results are a better guest experience and system efficiency. The harvesting of consumption data in line with prevailing data privacy regulations can help to entice guests to reduce consumption with various promotion and incentive programs. Such an approach is expected to resonate well with the millennial generation, having a double advantage: providing new guest experiences and enhancing sustainability.
A hotel's sustainability roadmap can thus include a policy for rewarding guests through gamification and incentivization based on their predicted behavior, positively impacting resource conservation efforts and potentially, guest loyalty, and to optimise the behaviour of their in room IoT systems based on such demographic and other guest data.
Implications
While there is a lot of promise, practitioners face a multitude of hurdles that need to be addressed. As new devices are able to digitally communicate, privacy and security concerns are becoming paramount. A thermostat being hacked was unheard of 10 years ago, yet today could be a reason for a 100% check out rate within a few hours. This requires new organisational awareness: for instance engineering teams have to advance their skill set in this direction and IT managers have to be familiar with new types of internal customer requirements.
On the privacy side, the possible benefits will undoubtedly result in more data collection, bringing with it compliance and customer trust concerns. Some of these issues can be alleviated. For instance, the passive nature of the IoT can allow anonymized data harvesting, and the natural guest engagement created by many of the applications described can overcome hurdles related to traditional tourism data collection methods, such as guest unwillingness.
Another area of concern is the mix of applicable technology standards, as a common framework is yet to be found - some argue this will never be achieved, and hence decision makers need to make the most appropriate choices for their use cases while knowing that trade-offs will be involved. Relying on vendors that are committed to open standards and interoperability will likely yield positive results in this area.
The challenge will be to align all stakeholders across owners, operators, franchisors, brands and suppliers towards the upside of making the necessary investments. Finally, we cannot forget the intended end user, the hotel guest, who ultimately should receive a better holistic experience. Only once solutions are allowed to prove their value across the entire chain can IoT really help to make the hospitality sector smarter and more sustainable... One Thing at a Time.
This article was co-authored by Florian Kriechbaumer. Mr. Kriechbaumer holds a Bachelor of Science (Hons) in International Hospitality Management and completed his academic experience at Cornell University in New York and The Emirates Academy of Hospitality Management in Dubai, where he completed his Honors thesis on the adoption of digital marketing technology among hospitality SMEs. In recent years, he built a track record of managing cloud based mobile products and IoT solutions across enterprise platforms from idea to support phase through all organizational departments in fast growing businesses. Mr. Kriechbaumer's career spans engagements across various hospitality and technology companies in strategic operational and R&D roles, including high growth companies such as iRiS Software Systems, the pioneer for guest-facing hospitality apps with clients such as Marriott and Mandarin Oriental, where he served as Product Development Director. Currently, he is the Chief Operating Officer at INTEREL based out of Dubai, a leading global technology provider helping hotels to optimise energy and water consumption, with the vision to create sustainable intelligent environments.
This article was co-authored by Dr. Sanjay Nadkarni. Dr. Nadkarni is the Director of Innovation & Research at the Emirates Academy of Hospitality Management in Dubai, UAE. His domain interests are in the convergence space of Analytics, Digital & Sustainability in the services sector. His portfolio comprises applied research, advisory and consultancy assignments for corporate, government and multilateral agencies, in addition to his pedagogic practice which includes visiting professorships at premier academic institutions in Asia and Europe. Dr. Nadkarni is also a verified Dubai Futures Research Contributor and a non-resident Fellow of TRENDS Research & Advisory, an Abu Dhabi based think tank. Sanjay's focus is on developing and co-creating applied research and pedagogic practices that have tangible impact on industry and society- an antithesis to the conventional academic ivory tower legacy. He is passionate about leveraging Industry 4.0 and democratizing data science to benefit small and micro-businesses and enjoys mentoring in social entrepreneurship.
HotelExecutive retains the copyright to the articles published in the Hotel Business Review. Articles cannot be republished without prior written consent by HotelExecutive.