Hospitality Marketing: Is It Time for a Self Assessment and Course Correction?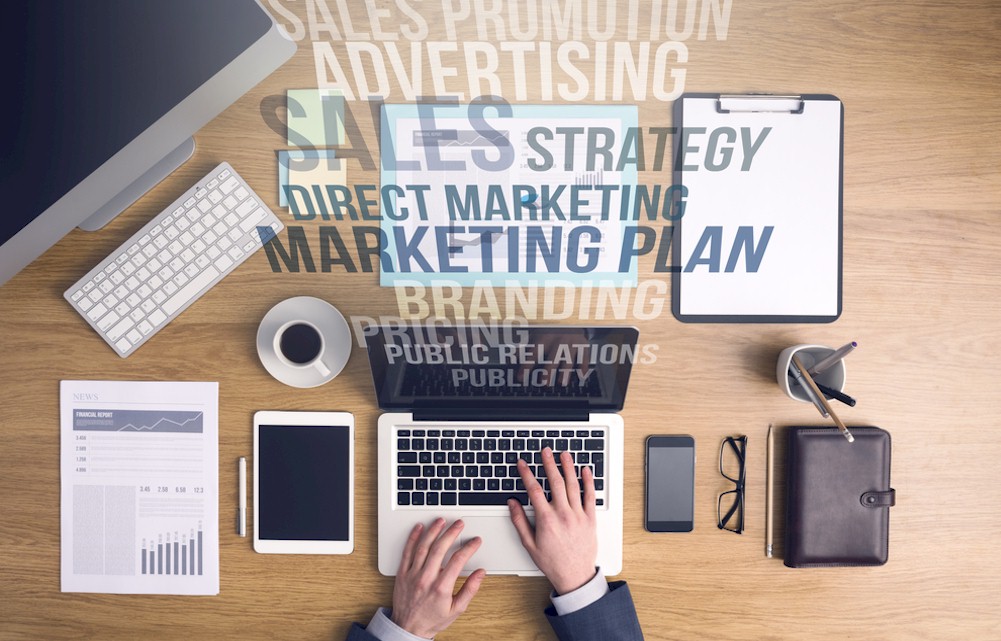 You're likely reading this in June, but as I write, it's mid-April. Mid-April 2021. A time when it feels nearly impossible to predict what the summer will bring for the hospitality industry.
I just returned from my first trip to New York City in over a year. I wasn't sure what to expect because, while the media offers an almost-daily update on the re-opening of markets around the U.S., hospitality marketing largely leaves the impression all is well, and we're all back to pre-COVID travel.
Most hotel websites show the same content they did in 2019, when leisure travel topped $793 billion and business travel nearly $335 billion. Different times call for new marketing strategies.
In the case of my most recent stay at a great Brooklyn property, the email marketing and the website would lead one to believe my stay will largely be as it was the last time. Images continue to show a lively bar scene, a well-lit lobby and a bustling rooftop. While the copy has been adjusted to reflect "to go" messaging, the actual experience of dark cordoned-off areas left a jarring first impression.
2021 remains uncertain because of the uncontrollable nature of this pandemic. But what can be controlled and managed is how we market. Messaging – the verb - is curating and conveying content to elicit a response. For hotels and F&B, today's messaging needs to inspire consumers to get out again and return to travel and dining out. But we also need to manage expectations, and that has to happen at both the marketing and operational levels.
It's time for an internal assessment and perhaps a course correction.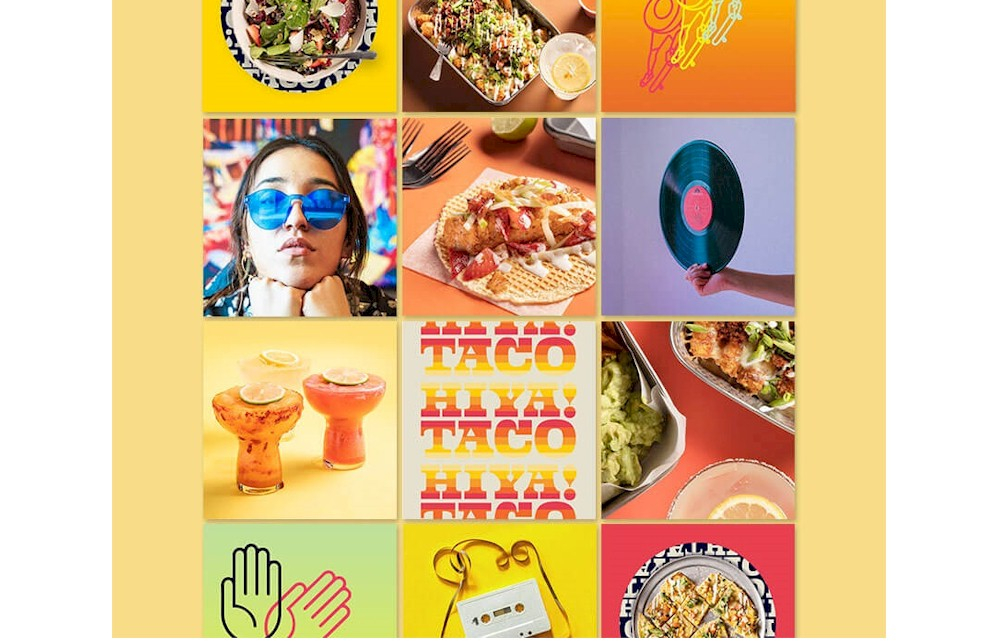 Take the time to re-boot your Instagram feed with an on-brand voice and visuals.  Credit: B&Co.
How are you Doing?
Despite PPP assistance, most hotels focused on cutting costs to survive until revenue streams rebounded. Paid media budgets scaled back, many websites remained untouched and even social media went a bit quiet for lack of staff resources or content.
The first step in regaining a foothold on business is internal assessment. This demands that we take a step back and view everything from the lens of the consumer in person and online. Ask: "does our email marketing, our social media and our website reflect what's happening on property?" If it doesn't, what can be adjusted?
There's a temptation to want to appear your best, knowing that's how you'll look to guests eventually. But if your booking window is only a few weeks, you're setting your guest up for disappointment.
If you haven't reopened all outlets, swap out website and social media photos of the bar or restaurant with closeups of plated food and house cocktails. On property, create on-brand signage that offers alternatives for guests such as a room service menu to scan and a list of recommended restaurants open and in walking distance. Call that out on social media which reinforces your support for local businesses. If in-room amenities have been removed, what can be available from the front desk or given to guests with your compliments at check in? Create a booking incentive with in-room amenities that highlight local products. 
Next, take the time to read your reviews. Hotels have relied heavily on OTAs during this time, so while you normally might only focus on TripAdvisor, pay attention to all review sites where you've been placing inventory. Learn what guests are saying for clues on what to adjust. And reply to reviews – something that benefits the guest who took the time to share and everyone reading your reaction to their comments.
It's also time to evaluate guest data. Current data can tell you where guests are coming from. Are you largely welcoming drive-market guests these days? What markets are they coming from? Can you target your ad spending to these ripe zip codes?
Study your past guest data as well for niche outreach opportunities. Are you reaching out to guests who have stayed with you the summer before COVID? Can you thank past loyalty with special offers designed to welcome guests back? This past season, we worked with a client on a campaign for their ski resort targeting past guests – guests that had stayed at the lodge during the same period in the last three years. This "private" sale of 30% off a 4-night stay encouraged guests to come back to enjoy the snowiest time of the year while showing appreciation for their loyalty. The campaign had a 58.5% open rate and created 42 room nights and $19,000 in new room revenue.
If you're reading this and thinking, our systems can't do all that, start to evaluate. Does your current software allow you to easily to pull guest data from your existing PMS? Maybe now is the time to consider a tool that integrates with your PMS, allowing you to slice and dice your property's guest data to create highly-targeted campaigns that generate new revenue.
Thinking outside the box is imperative, even for franchise properties. Consider getting together with other properties under the same flag in the region to create a co-op marketing campaign. This allows each hotel to promote travel to the region while highlighting its unique offerings.
Finally, it's time we recognize consumer uncertainty. Capitalize on flexibility by developing a gift certificate offer for future stays and spending rather than a locked-in time period. Get creative on value-added incentives because deep discounts for any property is not the way to regain revenue or re-establish your position in the market. Save those deals for your best customers
Study your past guest data for niche outreach opportunities to maximize the effectiveness of email marketing. Credit: B&Co.
Winners Will Emerge
The strength of your branding is the foundation of your success when the economy falters. With name recognition, a great reputation and consumer confidence, properties with consistent branding have a leg up. It allows you to market without deep discounts. But it takes creativity.
There are distinct opportunities for creative hotels today, and lessons can be learned from the 2008 crash. Professor Chekitan S Dev of Cornell University's SC Johnson College of Business in the School of Hotel Administration conducted a study of the hotel business during 2008 by comparing the financial performance of high and low performing hotels based on occupancy, ADR, RevPAR, gross operating profit and NOI before, during and after the recession.
"High performing hotels spent an average of US$11.50 per available room on total marketing expenditures compared with US$6.10 per available room for low performing hotels." Dev went on to share that low performing hotels reduced marketing expenses to a greater extent (17.5%) than high performers did (10.6%).
Perhaps most surprising, low performers reduced complimentary gifts and services, fam trips, local promotions, outside sales reps, training, travel, and trade shows by 10.5 percent, while high performers increased spending for those expenses by 9.5 percent. The takeaway here is that opportunities to market – and not always the traditional ones – can make a huge difference on the other side of a financial crisis.
Invest in photography that accurately and attractively reflects your property – and now is the time when you don't have a full house to schedule around.  Credit: Nick Argires
Today's Opportunities
There is so much opportunity today to get ahead of what appears could be a hockey stick trend in travel.
Your website is your cash register. Invest in photography that accurately and attractively reflects your property – and now is the time when you don't have a full house to schedule around. Can't afford a redesign? Create landing pages to which you can direct timely email marketing, social and digital ad campaigns. As I write this, there appears to be a significant drop in paid search.
The decline in revenue in many digital ad platforms means there is an opportunity for hotels to take advantage of reduced competition and lower cost per click to increase online revenue without a major increase in spending. Work with your digital marketing team to assess your website and determine how to maximize your budget to drive bookings during needs periods.
If the pandemic and political climate of the past year have shown us anything, it's the power of social media. These channels are influential and affordable. If you're ignoring social media in your organic and paid communication strategies, you're missing out. Assess if your brand personality is coming through on social media channels. Take the time to re-boot your Instagram feed with an on-brand voice and visuals. Ensure content considers the circumstances of the day – avoid being tone deaf to current events and be careful to avoid heavy sales messaging during a sensitive time locally or nationally.
Maximize email marketing and your guest data – tools your property is already paying for. This past Valentine's Day, for example, we created a simple value-add campaign for a tiny struggling property. We leveraged past guest data to target guests who had previously stayed at the property over the last four years by booking a similar package. The offer for an overnight stay in an upgraded suite with a $50 Valentine's Day voucher to use at the on-site restaurant or in-room dining resulted in a 26.5% open rate and created 33 reservations totaling $6,330 in new room revenue. Another audience ripe for an offer are those guests forced to cancel reservations during COVID – consider an offer that welcomes them back.
As bookings start to come in again, pay attention to where they're coming from. Focus on distribution channels that are delivering the highest ROI and leverage marketing dollars towards those channels.
Finally, use this time to reinvest in other ways that will help you market your property long term. Revisit your preventative maintenance program to repair the common complaints on guest reviews. Transform some rooms into long-term stay or family-friendly escapes. Pull out your Brand Book to ensure initiatives are on track with your branding. If it feels outdated, consider a re-fresh of your branding so your property can compete with new inventory. Learn about website ADA to avoid future threats. Remind your best corporate accounts what you're doing to prepare for their return.
The bottom line is be honest with yourself, be real with people, invest in your property and get creative. You'd hate to look back six months from now and wish you had taken the time and made the commitment to truly stand out.
HotelExecutive retains the copyright to the articles published in the Hotel Business Review. Articles cannot be republished without prior written consent by HotelExecutive.