Appealing to Leisure and Group Travelers in Our Covid World
By Mark Ricketts President & Chief Operating Officer, McNeill Hotel Company | June 27, 2021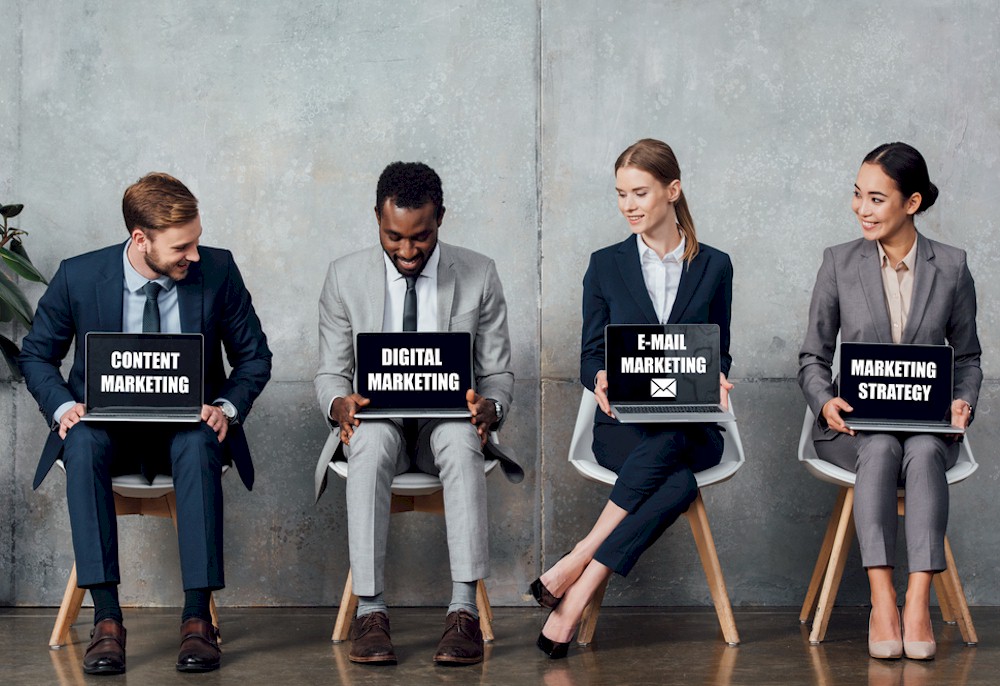 The unprecedented challenges brought on by the novel coronavirus pandemic included a deep historic plunge in occupancy, especially as convention after convention has been cancelled and overall business travel impeded. Not every asset class has been impacted equally. For example, select service and extended stay properties in many drive-to markets are performing above the current norm.
Fortunately, in addition to being a responsible business citizen, the hospitality industry is a resourceful one. Organizations worked creatively to "drum up sales" and continue to do so, combining old and new ways of reaching customers. On the one hand, sales staffs are using old-fashioned sleuthing, including pounding the pavement and traditional partnerships with local business groups or chambers of commerce, to entice guests to stay with us.
At the same time, we are using newer digital skills to reach out to potential guests, whether it's by offering virtual property tours or through learning to network in new ways, including to pandemic-emergent user groups. These groups have included travelling nurses and other medical workers, public safety personnel, local college students or newly recruited workers attending training sessions for pandemic-influenced sectors like transportation or distribution.
Fortunately, we are progressing to brighter days, especially for leisure and transient business travelers. At this point in time, as we approach summer 2021, a recent TripAdvisor survey reinforces this optimism, noting that two-thirds of Americans plan to take a vacation this summer, while also noting a trend to longer vacations. This activity is expected to help bridge many operators over to later in the year when we may see a rebound in at least smaller scale group and meeting related travel and a more normal holiday travel period.
This article will explore some of the creative approaches that have helped bring us through the pandemic and continue to be used by hospitality sales staffs. We will also consider how we can employ some of the remaining down time to further sharpen our sales skills in order to emerge from the pandemic in an even stronger competitive position.
Old School
Our sales and marketing efforts, like other disciplines in hospitality, rely above all else on the skills and motivations of our people and the resources we deploy in supporting them, especially for training.
Thus, the best sales and marketing efforts begin with "marketing to your own people." While the pandemic put immense cost pressures on many, if not most, hospitality organizations, thoughtful leadership recognized the importance of maintaining a strong sales effort, even when occupancies were depressed across many regions and property classes. When possible, many hotel organizations refrained from furloughing property level directors of sales, as well as property general managers and assistant general managers. This presence helped connect with guests that were coming through our doors and allowed hospitality groups to stay top of mind with important groups.
Similarly, the past year, when we have been less busy, has been an excellent time for many hospitality entities to conduct organization wide sales training initiatives. In particular, in an era when we rely so much on digital communications, this training can reinforce time-tested personal skills that ultimately make the sale. These efforts can be reinforced with regular conference calls among properties where property teams take turns reviewing sales strategies and progress. The lessons: we are not alone in this; there are still successes to celebrate.
Next, how do we respond to an environment where many offices have been and continue to be off-limits to visits by our sales staffs and where personal contact with potential guests is restricted in various ways? It takes some creativity in reaching potential guests. We can still call on previous guests and remind them how we are open, emphasizing the procedures and protocols that are in place to best ensure a safe visit; or special packages we have for small group celebrations or home-office away from home stays. Contact local hospitals and universities. Do visiting medical personnel or professors need lodging? Are students looking for temporary quarters until dorm rooms re-open?
Entities are also working with the brands in some cases to relax certain fees, such as for pets, in exchange for longer bookings. However, whether contingency incentives made to secure bookings during the pandemic become standard when occupancies rebound even further is still up for grabs.
This is also the time to rekindle relationships with local business, civic and nonprofit groups like chambers of commerce. The sales and marketing teams can hold virtual tours to reacquaint groups with your property or even hold socially distanced open houses for small groups. In the same vein, whenever possible, hospitality entities are working hard to continue their community involvement. It takes some ingenuity, but even during pandemic restrictions it was possible to do socially distanced site visits.
Remember, many owners did take advantage of the pandemic lull to go ahead with planned and already funded property improvement programs. This is the time to showcase any new look and feel to prospective groups, making the necessary transition from playing defense, i.e. it is safe here, and go on offense, i.e. we have a wonderful experience in store for you.
New School
The smart phone is more powerful than … just about anything these days, it seems. Certainly, e-commerce has been of growing importance in our sales and marketing efforts in hospitality, especially during the pandemic when so much of our communications takes place in a virtual world.
There are several important trends to consider before we plunge into the fray. The first has been an acceleration of mobile (keyless) guest check-in and checkout, conveniently connected to major brand loyalty programs, and other contactless services mediated through personal smart phones. The latter include newer texting systems to chat with guests pre-visit, during their stay and post-visit.
Second, in concert with the brands where applicable, hotel entities have been working aggressively to increase the percentage of direct bookings versus guests booking through OTAs. This campaign has been working and requires even greater participation and vigilance as the virtual world continues to dominate so much of our lives.
Third, not only are the reviews left by guests important to booking decisions on online booking sites, but also, so are the photographs accompanying the property entries. We no longer have exclusive domain over what photos are posted with these listings and, obviously, guests can be zealous in showing off both the good-and perceived-bad at our properties.
Thus, it is extremely important for sales and marketing staffs to monitor guest posted reviews and photos, while we make sure that our own submitted photos are up to date and realistic. Guests are watching us! Even with limited staffing at present, it might make sense to devote greater staff resources to handling the digital side of operations. This is done in concert with specialized companies that monitor and report on property web site visits and any property reviews that are posted, to which we should respond as soon as possible in a professional manner.
These entities can also help with ad placement strategies and search engine optimization, as search order for any given property is extremely fluid, with important factors including quality of presented content and responsiveness to guest reviews. Sophisticated techniques further allow matching of property visits with individual cell phones (geofencing) for marketing purposes.
Importantly, with support from the parent brands, hotel entities of all sizes are able to efficiently place ads with measurable return on investment on OTA sites like Booking.com, Priceline or Expedia, as well as social media sites like Facebook or Instagram. It may also be valuable to explore more traditional partnerships like those with the American Automobile Association (AAA). This is especially important as leisure travel continues to bolster our overall industry, as we await the return of greater corporate and group business.
Stay Prepared and Motivated
Our experience with the pandemic so far has proven the value of our training and preparation, combined with great leadership and agility in adjusting to rapidly changing market conditions.
Some of the lessons from the pandemic are now indelibly etched in our hospitality minds. These include finding new ways to streamline operating expenses, which will continue to be important as we work to restore rates and, most importantly, profitability. We have also further experimented, albeit of necessity, with different formats for food and beverage operations; housekeeping practices; and overall use of labor. The latter will be extremely important with continued labor pressures in our industry and may include a more formal implementation of cross training and/or job sharing.
Most importantly, now is not the time, as occupancies rebound, to let our guard down. We should continue to invest in our people in the form of training and other types of emotional and practical support. We must continue to mine the wider opportunities of attracting new and returning guests, through both grassroots community sales and marketing and the newer e-commerce approaches discussed in this article.
While important to our solvency during the most challenging days of the pandemic, the reality is that we can't save our way to profitability. The answer here is renewed occupancy, rate growth and total room spend, which takes a robust sales and marketing effort. As the hospitality industry continues to gain strength, let's put our best efforts forward-both digital and person-to-person.
HotelExecutive retains the copyright to the articles published in the Hotel Business Review. Articles cannot be republished without prior written consent by HotelExecutive.