What COVID-19 Means for Forward-Thinking Hotel Marketers
By Tom Dibble Founder & CEO, Screen Pilot | June 2021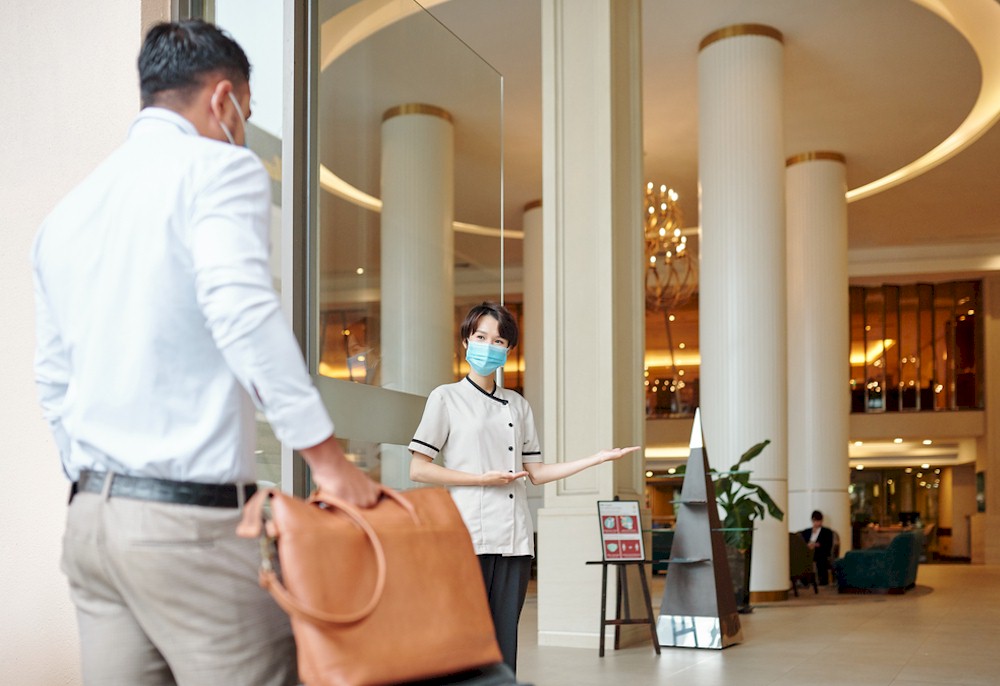 The task at hand for the hospitality C-Suite and executive stakeholders is not insurmountable, but how we reanimate our sector's ecosystem in response to demand is fraught with multi-dimensional challenges across the globe.  It can feel like a real-life game of 'Pandemic Tetris'.
Each set of blocks raining down representing different facets of the challenges ahead of us as societies. Such as vaccination initiatives, government ordinances, socio-economic impacts, reversals of progress, to name just a few components of the reanimation process. We will continue to experience the effects of this pandemic on our industry for years to come, with the hope that it will be an aggressive decay model, as we travel that journey.
One of the key effects that will require your cognitive process more so now than in years past, is how your media plans will need to adapt as a result of the pandemic and the shift in media consumption that occured. Shelter-in-place orders had an effect on consumer media habits that will echo for years to come. Media planning for our industry has changed, and that's not a bad thing. In fact, it is about time. For too long our sector has been stuck in a rut. Conditioned to accept the norm of digital media plans that aren't always truly crafted strategically to align with real world business objectives. Now is the time for a long overdue change.
It's been a year since COVID pummeled the travel industry. With optimism, confidence and vacation research and bookings on the rise, people are more alured to travel than ever before. But during the pandemic period, media behaviors were altered, yet the challenge at hand is timeless. How do you acquire an unfair share of voice across all stages of a prospective guest's digital journey? From inspiration through to deciding the destination, where to stay, and what to do when there. Your media plans from 2020 require more than simply updating the title to 2022 and resubmitting upstream, if you truly want to consider how to adapt to the consumer shift.
Recent Pinterest data surfaces the fact that travel searches on their platform have increased 60% year over year. And seemingly, these inspirational searches are driving people down the funnel towards transactions according to the platform. The level of increase on the platform for a travel audience is up 40% from 2019. Pinterest has historically been a place for women. They composed around 60% of their global audience. However, during 2020, the fastest growth for Pinterest came from two emerging audiences: Gen Z and men. Both these audiences were up 40%.
The next wave of leisure demand will be dominated by travelers looking for more purposeful, intentful and experiential trips. On Facebook, research indicates that when someone might be planning a vacation, in many cases, people do not know exactly where they want to travel. Travel discovery on Facebook and Instagram sees 68% of millennials finding ideas initially on Facebook, and the same is true for 60% of them on Instagram. Do you have a strategic, full spectrum strategy for social or does it stop with top of funnel efforts in social media?