Flexibility, Choice, & Control: What Options Are You Giving Your Guests?
By Katie Davin Associate Professor, Johnson & Wales University | April 2022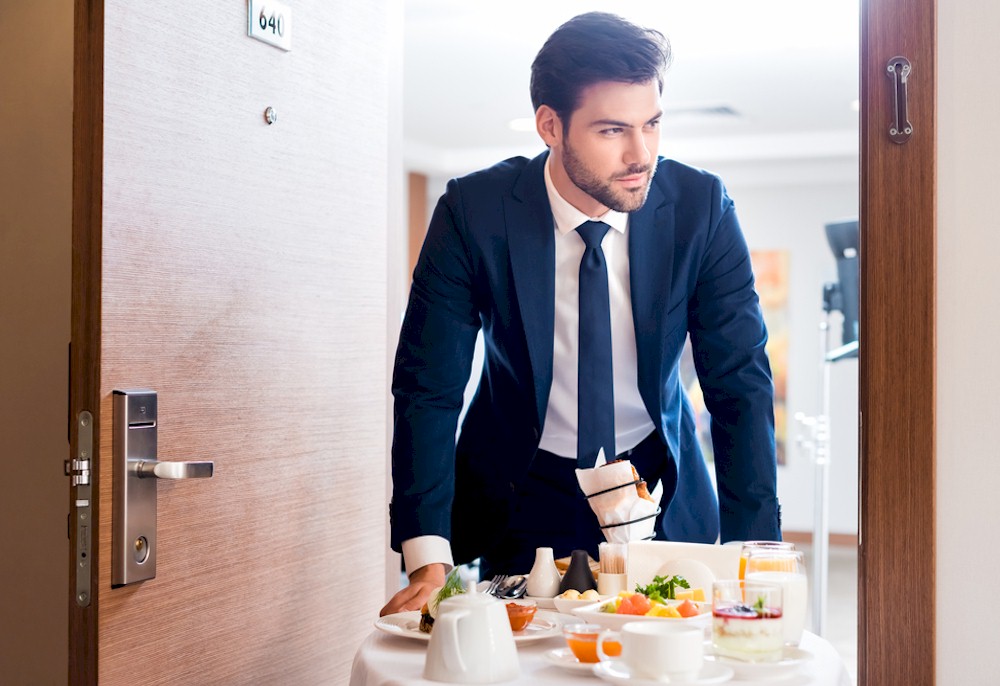 While all hotel guests want a clean, safe, comfortable room, guests have a variety of needs and wants for services and amenities. They would like to be able to choose their food and beverage options, wellness amenities, and entertainment, and they also want to choose how the hotel communicates with them.
A hotel stay is an intimate experience. Guests are at their most vulnerable in a hotel room because they sleep, change clothes, and bathe there. And they usually count on the hotel to provide food while they are staying. Recently, guests have also become accustomed to getting what they want in the comfort of their home, a situation which raises guests' expectations for hotel services and features.
In their study of hotel guests' needs, Ineson, ?omi?, and Kalmi? (2019) said that the hotel room may be the traveler's only sanctuary. They also found that, in addition to safety and security, control is one of the most important considerations for a guest. An essential component of control is choice, and hotels that are able to provide options to their guests are allowing them to have some control in their hotel stay.
As travelers learn about the options available for hotel amenities and services, hotels will need to be able to provide desirable and relevant choices to their guests. Some of the options that guests value most are in the categories of wellness, food and beverage, entertainment, and communication.
Wellness
Travel is stressful, and many guests seek ways to stay healthy when they travel, either with workouts or special products. Westin, for example, has had such success with their Heavenly Bed concept that they created an entire wellness brand, called Wellness at Westin. Guests can choose special juices, balms, menus (including special menus for kids), fitness equipment and even a running program, with special RunWESTIN running routes and, at some locations, running groups.