If you are having trouble viewing this email, please
click here


JULY FOCUS

Hotel Spa: Back to Nature

Thursday July 30, 2020
Preparing for Increasing Wellness Demand Amid Layers of Global Turmoil

As the hospitality industry continues to encounter pervasive uncertainty and global challenges, making constructive use of this critical period is essential. Despite a natural yearning to pursue confident planning, reopening and immediate recovery; many of these plans are heavily contingent upon new and evolving urgencies. In this article, Mia A. Mackman, principal and founder of Mackman|ES, Spa and Wellness Consulting and HVS Managing Director, provides a thought-provoking silver-lining analysis of what is currently happening and what is yet to evolve in today's health & wellness industry. This article also shares perspectives on new demand cycles, recovery expectations and emerging possibilities through 2024.
TRENDING THIS WEEK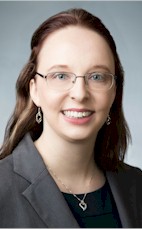 5 Foundational Skills of the Revenue Manager of the 'New Norm'
Because of COVID-19, many revenue teams had to be furloughed. Not all will return, leaving vacancies. Could it be time to evaluate the kind of Revenue Manager that will move your property forward? The revenue manager of the future will be part accountant, part marketer, part guardian. This revenue manager will be the gatekeeper of revenue. There are five strong foundational skills to look for in the revenue manager of the future. Lily Mockerman explains these skills, how to recognize them in a revenue manager, how to keep them on your team, and how to help them shine.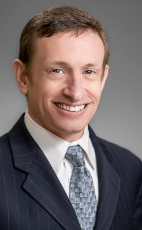 The Employee Assistance Program: A Priceless "After-Thought"
An Employee Assistance Program (EAP) is often the most underutilized benefit offered to those in the workforce. Employees and Company Leaders generally know little about it, and do not recognize its value. EAP, however, is priceless when individuals need guidance or when a crisis strikes. Despite what carriers may try to claim, the value of EAP is not in the metrics of utilization, reduced absenteeism, etc. The treasure provided by an EAP is that it provides answers to seemingly unanswerable questions created by personal or company-wide disasters.


COVID-19 UPDATE: Hotel Newswire is providing free news distribution and coverage for the Hotel Industry. CLICK HERE
DAILY HEADLINES - Thursday Jul 30, 2020

| | |
| --- | --- |
| | More from our online Library Archives... |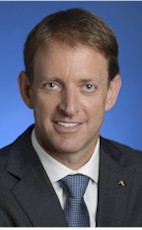 New Opportunities for Innovation Within the Hotel Spa & Wellness Space
The spa and wellness industry continues to outpace other industries leading to greater and greater competition, particularly in the luxury hotel market. Spa operators today strive to stand out by differentiating themselves from their competitors and reinventing themselves to keep apace of the changing times. But they mustn't lose sight of their core identity. The successful spa brands and operators in this increasingly competitive market will be those who strike the right balance between innovation and staying true to the timeless principles that have always made spas so appealing.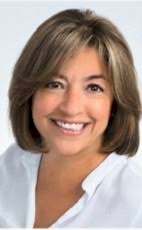 Unplugging: A Sustainable Marketing Trend For Destination Spas
In all aspects of the hospitality industry is seems we're always seeking the next big thing to move the revenue needle or racing to be the first to market with the hot trend. With so much media attention on unplugging are we just falling for the next buzzworthy spa marketing tactic? Hardly. For destination spas, the magnitude of this movement is undeniable when you consider the global wellness economy now represents a $3.7 trillion dollar industry. Our guests are walking around with fully charged smartphones but completely depleted health batteries. Before investing in the next buzzworthy trend for your destination spa, consider plugging into the simple art of unplugging.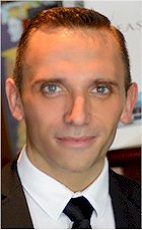 Science-Based Spa and Wellness is a Key Feature for Guests in Bali
Many luxury, five-star beach resorts on the world-famous holiday island destination of Bali put their spa and wellness services and facilities as among their top features. Many also promote their spa and wellness features as 'one-stop' retreat highlights, with all-round spa-and-stay packages available, tailored to cover the essentials, ranging from health-conscious dining (oftentimes with calorie counts and other nutritional aspects taken in), various fitness and recreational activities to be had on the resort grounds, with treatments at the resort's dedicated spa facility or onsite beauty clinics. The trends in spa and wellness have recently gone further with science-based aspects included.
Coming up in August 2020...

Food & Beverage: New Technological Innovations

In the past few years, hotel food and beverage departments have experienced significant growth. Managers are realizing just how much revenue potential this sector holds, both in terms of additional revenue and as a means to enhance the guest experience. As a result, substantial investments are being made in F&B operations as a way to satisfy hotel guests but also to keep pace with the competition. Though it has been a trend for many years, the Farm-to-Table movement shows no signs of abating. Hotel chains are abandoning corporate restaurants and are instead partnering with local chefs to create locally-influenced dining options. Local, farm-sourced ingredients paired with specialty beverages or local wine also satisfies the increasing demand from Millennial travelers who are eager to travel sustainably and contribute to a positive impact. A farm-to-table F&B program also helps to support the local economy, which builds community goodwill. Also popular are "Self-Serv" and "Grab & Go" options. These concepts stem from an awareness that a guest's time is limited and if a hotel can supply them with fast, fresh, food and beverage choices, then so much the better for them. Plus, by placing these specialty kiosks in areas that might be traditionally under-utilized (the lobby, for instance), they can become popular destination locations. Of course, there are new technological innovations as well. In-room, on-screen menus allow guests to order from any restaurant on the property, and some hotels are partnering with delivery companies that make it possible for guests to order food from any restaurant in the area. Also, many hotels are implementing in-room, voice-activated devices, so ordering food via an AI-powered assistant will soon become mainstream as well. The August issue of the Hotel Business Review will report on these developments and document what some leading hotels are doing to expand this area of their business.