Hotel Spotlight: The Many Moving Parts of Revel
By Michael Prifti Managing Principal, BLT Architects | June 03, 2012
Many people in the hospitality industry know that Revel is Atlantic City's newest beachfront resort. They may know that it is 6.3 million square feet and the hotel tower is 47 stories. They may know about its Ovation Theater where Beyonce headlined four concerts during the premier weekend. They may even be aware of its 1,898 guest rooms, 14 restaurants, 32,000 square foot spa, two nightclubs, 10 pools, a 2-acre sky garden, and 130,000 square foot casino.
What most people do not know, though, is that Revel was designed and constructed as the first-of-its-kind, from scratch and without any template. They may not be aware that the groundbreaking occurred only seven months after design began, and that even with a delay, the resort opened for previews 14 months after construction resumed. They do not know that it took more than 65 design partners, working hand-in-hand with the construction team to complete the resort.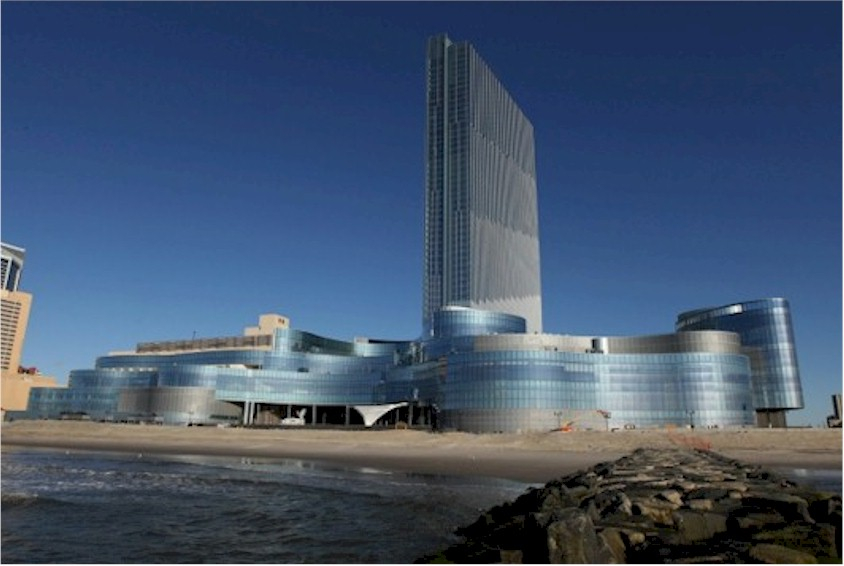 The design and construction of Revel had many moving parts, all of which were necessarily going at the speed of light. Coordination of 65 teams of people required that best practices were put in place to maintain a singular focus and facilitate collaboration at every level. Resorts of this size and scope depend on an understanding and acknowledgement of a particular set of challenges that must be systemically and repeatedly addressed to assure continuity. The following are lessons learned from the design and construction of 6.3 million square feet by 65 partners.
Selection
The origins of Revel come from Kevin DeSanctis, the visionary owner and operator of Revel who has deep gaming experience and a love for the New Jersey shore. He started the project with a small group of very experienced executives. Together, they had a very strong and specific concept of what they wanted the resort to be, both in terms of design and experience. It was absolutely critical that Revel have a compact decision-making central body with strong gravitational pull. Kevin and his team provided this.