Do Loyalty Programs Actually Help Your Brand?
Research points to declining associations between brands and loyalty programs
By Larry Mogelonsky President & Founder, LMA Communications | October 06, 2013
I've long held the belief that too many major hospitality brands and too many big names operating in the hotel space can seriously confuse travelers. As a result, this leads to less overall awareness of your brand's unique qualities and, ultimately, decreasing loyalty. By itself this is a very loose argument. However, a recent study spearheaded by my friend, Laurence Bernstein, managing partner at the research firm, Protean Hospitality Partners, has confirmed this sentiment.
For this study, 400 US business travelers participated in an online survey asking them to associate 36 hotel brands not containing the name of their parent chain with one of the following seven loyalty programs: Choice Privileges, Hilton Honors, Hyatt Gold Passport, Marriott Rewards, Priority Club, Starwood Preferred Guest (SPG) or Wyndham Rewards.
Results That May Surprise You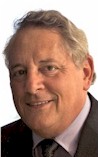 Bernstein
On average, only 20% of these pairings were correct. Moreover, participants had the option to tick a 'Don't Know' box for each of the 36 hotel brand prompts, of which this selection was made 52% of the time. Either way, this indicates that knowledge of loyalty programs associated with various brands is drastically below where it should be.
Drilling down to the individual percentages, there are some standouts worth noting. Courtyard, when presented independent of its 'By Marriott' namesake, was correctly identified 65% of the time as part of the Marriott Rewards program – the best percentage of the lot. Other victories include Comfort Inn (41%) and Quality Inn (36%) for Choice Hotels; Garden Inn (37%) and Hampton Inn (30%) for Hilton Worldwide; Residence Inn (35%) for Marriott; Holiday Inn (33%) for InterContinental Hotels Group; and Sheraton (31%) for Starwood Hotels.