The Power of Visual Content and Image-based Social Networks
By Jennifer Dunphy Vice President of Sales & Marketing, Vayu Media | October 20, 2013
In the past few years there has been a paradigm shift in digital marketing to that of rich visual content. Rapid changes and advances in online communications, and the constant need to "keep up with the Joneses" encourages best practices to evolve and social networks to improve at an impressive rate. With so much to offer and so little time (and even less budget) to go around, hoteliers find themselves questioning the suitability of certain social networks for their hotels. Should you include YouTube, Pinterest & Instagram? Do you really need to be on each and every network? Would video marketing appeal to your guests? Which social networks are falling off the radar? And what are the hot trends these days? Considering that social media sharing is quickly becoming one of the most important factors in organic search engine rankings, you would be remiss to ignore the latest trends and how they may impact your hotel.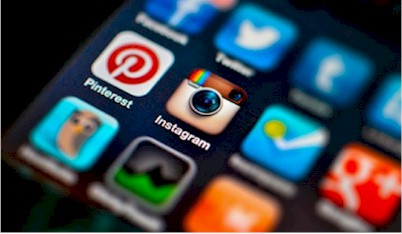 In the current digital landscape, savvy marketers are utilizing social media in countless creative ways. However, many hotels and travel related businesses these days seem to be socially scatterbrained with no clear-cut social media plan being implemented. If any, these seem to be "spray and pray" strategies consisting of posting anything and everything and seeing what sticks. It is a fact that visual content will improve any businesses online strategy, so why are so many businesses hesitant to jump on the bandwagon? We are living in a "show me don't tell me" digital world. Pretty pictures and informative videos are the best. But you know who likes them even more than your guests? Marketers! Marketers who are embracing visual content are seeing huge returns in terms of more website visits, leads, and bookings.
Also revenue. With consumers' attention being pulled into dozens of different directions and bombarded by advertisements at every corner, it is essential for hotel marketers to embrace visual social media sites such as Pinterest, Instagram, Flickr and other image sharing sites. Visual social media marketing is here to stay, and it is making big bucks for the hotels that engage their current and potential guests.
Still not so sure that social media is worth your time? Here are a few facts that may entice you to join the visual content movement.
90% of all information transmitted to the brain is visual, and visuals are processed 60,000X faster in the brain than text. (Sources: 3M Corporation and Zabisco)
40% of people will respond better to visual information than plain text. (Source: Zabisco)
Pinterest generated more referral traffic for businesses than Google+, YouTube, and LinkedIn combined. (Source: Shareaholic)
Visual content drives engagement. In fact, just one month after the introduction of Facebook timeline for brands, visual content -- photos and videos -- saw a 65% increase in engagement. (Source: Simply Measured)
Posts with videos attract 3 times more inbound links than plain text posts. (Source: SEOmoz)
Viewers spend 100% more time on pages with videos on them. (Source: MarketingSherpa) , furthermore Viewers are 85% more likely to purchase a product after watching a product video. (Source:Internet Retailer)
Over 60 hours of videos are uploaded each minute on YouTube.com. (Source: YouTube)
85% of the US internet audience watches videos online. The 25-34 age group watches the most online videos, and adult males spend 40% more time watching videos on the internet than females. (Sources: comScore and Nielsen)
Publishers who use infographics grow in traffic an average of 12% more than those who don't. (Source: AnsonAlex)
The best way for your hotels online presence to go viral is to engage millions of users - each of them sharing through their own smaller networks.