Uncovering Role Models, Mentors and Mantras in Hospitality
By Katharine Le Quesne Senior Director, HoCoSo | January 2020
The hotel industry really is full of extraordinary adventurers. What do you get when you cross a Venezuelan-born, half-Panamanian, half-German, self-motivated graduate of a Swiss hotel school? Meet Sasha Brin, Director of Development for Kempinski Hotels. Her motto? "Accept the unexpected". It was as relevant to me working in China pre-2000 as it is today.
And Brin embraces it daily in her career. "Doing a deal in Cuba was a unique experience. We closed it because we understood how to navigate effectively the cultural differences; we accepted the burden of bureaucracy; and we recognised the need to create solutions." One clause in the contract took close to twelve months to agree. This is not a market for the short-term investor or the bull in a china shop approach.
"When I need to put things in perspective, I think of hoteliers whose first thought each day is 'do we have water in the tank?'. In Havana Old Town in Cuba, for example, not all establishments are connected to mains water. Now try running a luxury hotel under those conditions." There are some extraordinary GMs out there in our industry.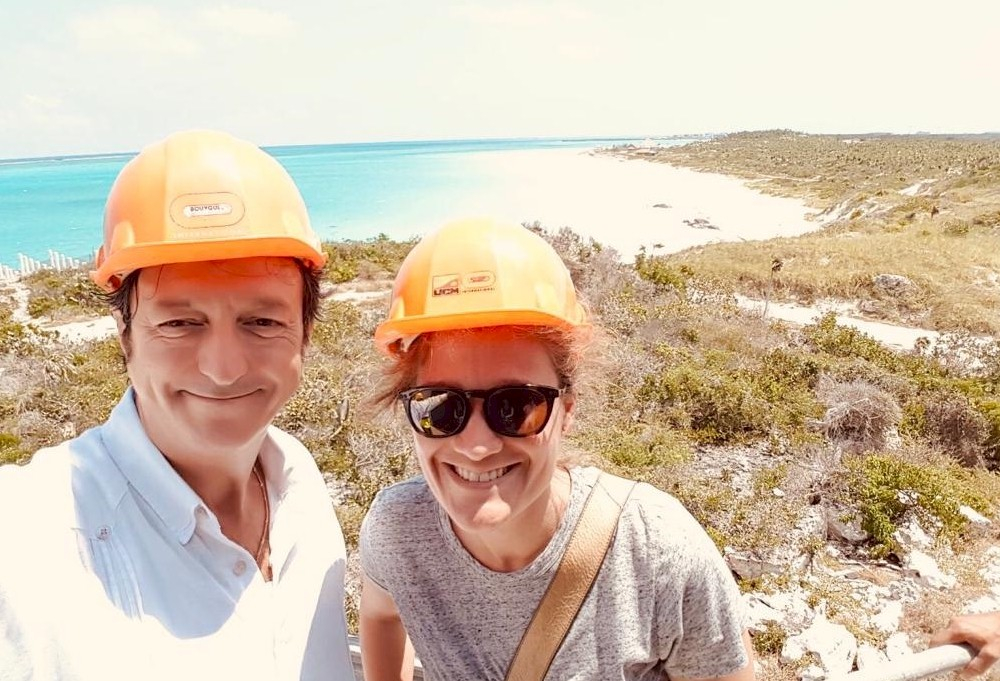 On site in Cuba – Sasha Brin, Director of Development and Xavier Destribats, COO The Americas for Kempinski Hotels
The Chief Financial Officer of IHG-owned Six Senses Hotels Resorts Spas has a similar mantra from her mother: "If you can't change a situation, change your attitude." Yvonne Thomsen has an enviable track record of working internationally on all sides of the table – for the owner, investor, advisor and operator. This is a career defined by more than just good luck and a good work ethic. "I got opportunities because I asked for them," says Thomsen, who also wasn't put off by the first or second 'no'. She was one of the first women joining Saudi-owned Kingdom Hotel Investments, based in Dubai.