Valet Services: Know the Risks
By John Welty President, SUITELIFE Underwriting Managers, Ryan Specialty Group | September 13, 2020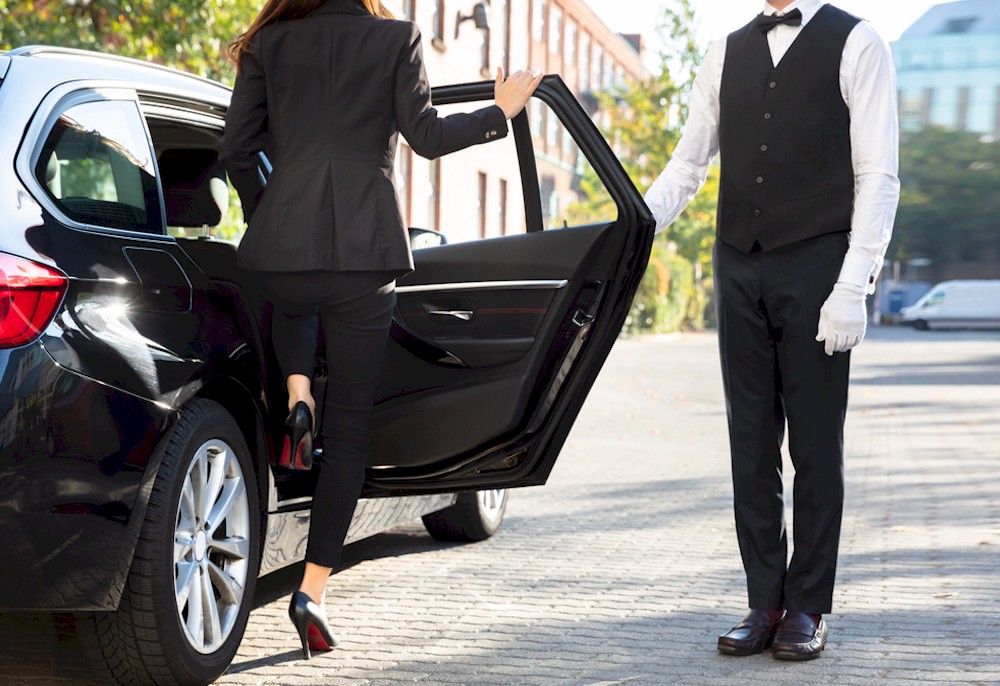 When pulling up to a hotel for your visit, nothing beats leaving the car with the valet. You've not only avoided a few rounds in the parking garage searching for a spot, you've also had your arms freed from your luggage as the bellhop likely removed your bags from the car to take up to your room. And when the hotel valet picks you up at the airport, it's pretty nice to sit back and relax for the ride as someone else navigates and worries about traffic.
While valet services are an offering enjoyed by guests of a hotel's rooms, spas or restaurants, these services can also pose potential liabilities to the hotel. In order for a hotel valet program to run safely, procedures for safety education, vehicle inspections, and incident reporting should be in place. By knowing how to handle a vehicle safely and how to report incidents, hotel staff can potentially mitigate the risk exposures valet services can pose – from vehicle damage to turning the keys over to intoxicated vehicle owners.
Further, in the wake of COVID-19, hotel owners and operators have even more to consider in terms of safety and training. Hoteliers should be sure to train staff and implement safety protocols recommended by the Centers for Disease Control and Prevention as part of their efforts to provide a safe environment for staff and guests.
Valet Service in a Pandemic
As hotels and resorts begin to re-open in a post-lockdown world, many are choosing to suspend bringing back their valet service as COVID-19 continues to pose a threat to the population. As most valet services require the guest and valet to be in the same vehicles within just minutes of each other, or perhaps at the same time, this practice has obviously caused pause for hotel employers and staff, as well as guests. As a result, many locations are gauging their guests' comfort level before bringing back the service, and taking this time to enhance their offerings and train their employees in both existing and new policies and procedures.
For properties that are offering valet service, the California Hotel & Lodging Association recommends that valet drivers wash their hands frequently and use hand sanitizer. Further, the American Hotel & Lodging Association recommends that van and shuttle services be limited and if offered, all contact points be regularly disinfected.
At the same time, hotels are coming up with their own safety strategies, such as requiring guests to sign waivers acknowledging their risk of exposure to COVID-19. Some hotels are offering an option to traditional valet by having a luxury car waiting for the guest, so that they can drive themselves from their point of arrival with the assistance of a GPS or a driver in another car leading the way in front of them.
As for new procedures related to a guest's hotel arrival, some hotels are not opening car or taxi doors. Other properties are still assisting in luggage loading or unloading, but only if requested to do so. Another organization, the Asian American Owners Hotel Association, recommends that valet services should be limited to elderly and handicapped guests during this initial phase of reopening.
Finally, it is also recommended that face masks be worn by the valet and barriers be installed between guests and the valet stand. Ultimately each hotel should be flexible with its approach as CDC, as well as state and local guidelines, are changing regularly.
Keeping Safety a Priority
Most valets have a basic understanding of safety, but each valet's understanding may vary based on hotel training requirements and driving experience.
While all drivers know you shouldn't just get into a car and drive, we often do just that – forgoing the opportunity to adjust our seats or mirrors, or check that the headlights are on. For valets, this is particularly important. While they may only be driving the vehicle a short distance, the car is most likely unfamiliar to them and not set to their personal specifications.
To encourage valets to operate vehicles in a safe manner, hotel owners and operators should draft and distribute valet safety manuals. These manuals should be reviewed regularly with the valet team to ensure the protocols are implemented. Those manuals can include the following guidance and any other guidance each hotelier feels is appropriate for their particular needs:
Make seat and mirror adjustments as necessary to drive a car as it is important to detect people, animals or other objects on the road.
Consider adjusting the radio's volume if it is on and the sound is too loud.
Prohibit cell phone use.
Require that valet drivers fasten a seatbelt before moving a vehicle, regardless of the distance.
Always use a vehicle's signals, obey all traffic laws, and come to complete stops.
Test the vehicle brakes when first moving and drive the vehicle carefully.
Sound the vehicle horn before backing out and at hotel and garage intersections.
Leave a safety zone on both sides of the vehicle when you park it to prevent damage.
Finally, valets should understand the term "preventable collision", or a collision in which the driver failed to do everything reasonable to avoid it. Valets should be reminded that to prevent such a collision, they should always remember to:
anticipate and recognize the hazard
understand the defense
act correctly and in time
Though many of these tips may seem obvious, as underwriters, we've seen too many claims related to these driving basics, particularly claims related to backing out and coming in and out of a garage. One way hotels can potentially mitigate this risk is to provide proper training to their valets with the safety manuals and reinforce that training regularly.
Inspect the Vehicle
Vehicle inspections are also important but rarely conducted correctly or even conducted at all.  When I valet my car, I find myself intentionally walking around the car inspecting its condition and then doing the same when my car is dropped off. I get weird looks; but then the valet understands he or she should be doing the same.
To potentially mitigate risk, a valet can walk around the vehicle while the guest is present. If there is any damage observed, the valet should document that on the auto diagram on the valet ticket and discuss the damage with the guest. If there is no damage observed, the valet should be certain to note that as well. All tickets should be signed or initialed and dated by the valet attendant.
Further, valet employees should be sure that all new (non-issued) valet tickets are protected at all times and out of sight in a locked drawer or kept on your person.
When reviewing the vehicle, the valet should be looking to record the following:
Dents or scratches on the vehicle body
Chips or scratches on the glass
Bent or broken antennas
Missing hood ornaments or wheel covers
Video cameras or phones are an effective way to record views of the front, back and both sides of the vehicle. The images can help prove a lack of vehicular damage. Video of the vehicles has helped defend hotel valet programs against claims where the car owner reports damage only after leaving the property.
Reporting Incidents
Despite sharing these safety protocols and implementing training programs, accidents happen. What hotel owners and operators want to make certain though, is that their valets know exactly what to do if an accident should occur. Hotel owners and operators should provide training in incident reporting to their valets to mitigate this risk.
If there is an incident with the vehicle such as an accident, scratch, damaged tire, etc., valets should understand that they are to notify their manager immediately before discussing with the car owner.
Further, the valet should always notify the guest before attempting to jump start a vehicle due to a dead battery. If the valet is going to jump start the car's battery, a waiver to approve jump starting their vehicle should be signed by the guest. Training regarding proper placement and sequence of jumper cables must be completed by anyone performing jump starts.
When retrieving the vehicle, the valet should ensure all documentation is correct on the valet ticket. If the keys are locked in the vehicle, they should alert the customer immediately. The customer may have a second key. The valet should never leave the vehicle unattended with the keys in the ignition.
Intoxicated Guests
One other area that is a common concern among valets, their managers and hotel operators is the intoxicated guest/vehicle owner. Is a valet required to turn the car over to the owner of the vehicle if they are visibly intoxicated?
While the answer is that it may vary from state to state, in general, a valet has a legal responsibility to turn over a car to its owner. That means that a valet would not have the option to refuse to surrender the vehicle, even if the driver was visibly intoxicated. Again, as this rule can vary by state, hotel owners and operators should verify this with their corporate counsel.
Regardless of the state rule on this situation, valets should consult with their manager and defer to them to handle this delicate matter.
Summing It Up
Valet service is a guest amenity many of us are accustomed to. As we move through this COVID-19 pandemic, many hoteliers are looking out for the safety and best interests of their guests and employees. If valet services have been suspended, guests should check in and ask the front desk where best to park their vehicles. The front desk can be a good resource during these uncertain times.
In the meantime, guests should be confident in knowing that many hotel owners are taking the time to review general safety, inspection, reporting and CDC pandemic protocols so they can continue to run a robust and safe program for years to come.
This article is provided for informational purposes only and is not intended to provide legal or actuarial advice. The issues and analyses presented in this article should be reviewed with outside counsel before serving as the basis of any legal or other decision.
HotelExecutive retains the copyright to the articles published in the Hotel Business Review. Articles cannot be republished without prior written consent by HotelExecutive.