Human Trafficking and Hotels: Could it be Happening in Yours?
By Maryann Prestia Vice President & Hospitality Program Manager, Distinguished Programs | September 06, 2020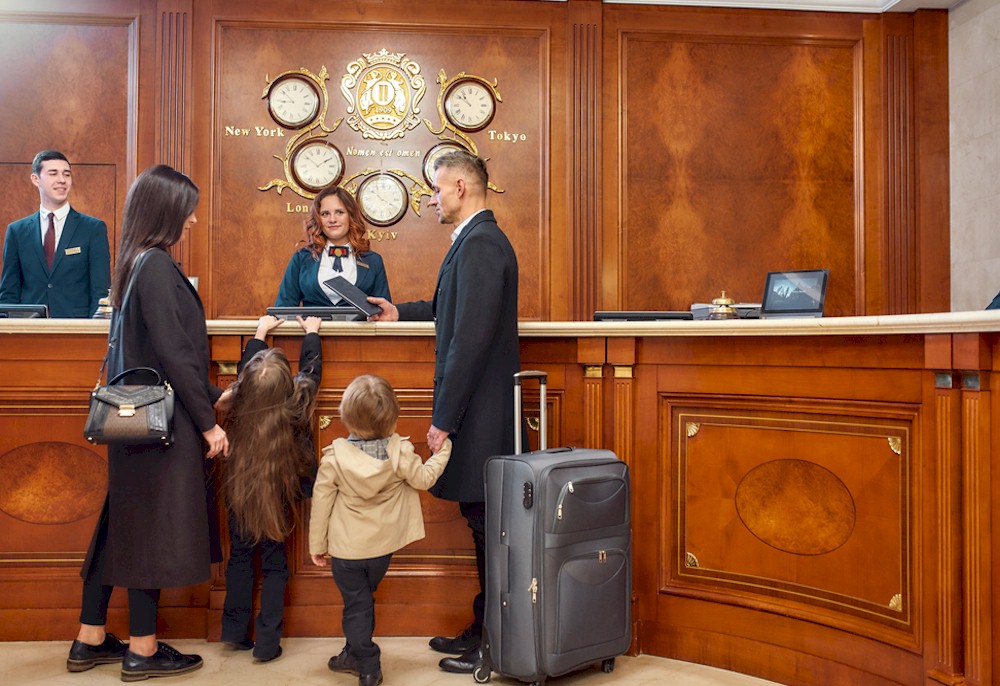 Human trafficking is a complex criminal activity devastating the lives of men, women and children on a global scale. By the unique nature of the crime, the exact numbers are hard to pinpoint, but even in the U.S., the number of confirmed cases of human trafficking is astronomical.
The sad truth for hoteliers is that human trafficking can occur in all manner of hotels and hotel locations, and it's often extremely difficult to recognize if you don't know what to look for. Even more startling is that approximately 75 to 90 percent of human trafficking in some shape or form "touches" a hotel, meaning some part of the human trafficking operation involves a hotel business.
In this article, I'll highlight some of the warning signs of human trafficking in hotels, offer guidance for responding to these difficult situations and delve into the numbers showing how prevalent human trafficking in the U.S. really is.
What We Know
U.S. law defines human trafficking as the use of force, fraud or coercion to compel a person into commercial sex acts or labor or services against his or her will. Any instance in which a minor is induced into commercial sex is considered human trafficking, regardless of whether force, fraud or coercion are involved. There are different types of human trafficking as well, and although sex trafficking is the most common, labor trafficking is becoming more prevalent as criminals look to acquire or provide cheap sources of work.
Polaris, a nonprofit organization dedicated to combating and preventing human trafficking in the U.S. that runs the U.S. National Human Trafficking Hotline, worked on 10,949 cases in 2018 alone. These cases involved 23,078 individual survivors, nearly 5,859 potential traffickers and 1,905 trafficking businesses. Of these survivors, less than half have been confirmed as adults. Keeping in mind that these numbers are only based off of reported instances of human trafficking and that human trafficking is known to be an under-reported crime, the actual numbers in the U.S. are likely much higher.
Although human trafficking can occur anywhere, it is most prevalent in areas where more potential targets and forms of transportation are available, e.g. metropolitan areas. Bigger cities provide human traffickers with access to airports, trains, buses and more that make it easier for them to operate.
The old school thought was that motels and hostels were the preferred type of hospitality business these criminals would use, given their smaller size and limited resources. It turns out, bigger hotels are the preferred choice for human traffickers, as they provide parking lots with easy access and more foot traffic and guests that help human trafficking operations go unnoticed. In a seminar given by homeland security, they emphasized the serious issue of human traffickers and their branching out into larger, higher scale hotels where the staff is often not as familiar with their operations.
So, considering every hotel is a potential asset for human traffickers, hoteliers need to be even more vigilant about what happens on their premises. And in order to do so, they need to be aware of the warning signs.
Recognizing the Warning Signs
A well-trained staff is a hotel's first defense against human traffickers. Whether it be the concierge at the front desk, housekeeping or hotel security, every employee should be aware of the warning signs of human trafficking. Most of the time, however, these warning signs may be subtle and require a keen eye.
For instance, housekeeping should be wary of hotel guests who don't want cleaning staff going into their rooms, as well as hotel rooms where people are frequently entering and leaving throughout the day and night. These hotel rooms could appear as hotspots for parties or being heavily used by guests. Additionally, excessive drug or sex paraphernalia and other unusual items in the trash are possible signs of human trafficking that housekeeping should look out for.
For employees who engage more directly with guests, such as the concierge, recognizing unusual behavior or appearances plays a major role in identifying potential instances of human trafficking. This includes younger women or children with a serious individual who may not let them speak or guests who may appear unhealthy and tired all of the time. These guests will display submissive, fearful behavior and often lack control of forms of identification or money.
Even children who are quiet and withdrawn when an individual is watching them may be an indicator of some form of human trafficking. Other times, in situations where sex trafficking may be occurring, female guests might come in and out of the hotel at strange times and for odd intervals, dress inappropriately given the climate or appear to be making visits to the same place with different men.
It's a rare instance when the signs are as clear as a guest who is crying or showing signs of physical trauma, as victims of human trafficking are forced to behave a certain way in order to remain inconspicuous. Paying attention to the small details matters.
Marisa Trasatti, Attorney and Partner at Wilson Elser and Federation of Defense & Corporate Counsel (FDCC) Board Director, hopes that education will increase the likelihood of positive and accurate identification of instances of human trafficking. But as she says, "Human trafficking is a hidden and clandestine crime by its nature. There is training, but there is no silver bullet here."
In an instance where a hotel employee sees something they think could be an indicator of human trafficking, the next steps they take are crucial for protecting potential victims and preventing any further crimes.
Acting on Your Instinct
Sometimes, a hotel employee's best indicator of whether or not criminal activity like human trafficking is going on is their gut instinct. And although that instinct may push an employee to want to step in directly and intervene, it's best to leave these situations to the professionals.
The first step for employees who suspect human trafficking in some way, shape or form is occurring at your hotel should be reporting the situation to management and documenting the incident. Subsequently, hoteliers should alert organizations who specialize in preventing human trafficking, as well as law enforcement, about the situation.
The Polaris U.S. Human Trafficking Hotline gives human trafficking survivors an invaluable support system, with options that include connecting callers with emergency shelter, transportation, trauma counselors, and local law enforcement, as well as a range of other services. This hotline is also well-equipped to guide hoteliers through the steps they need to take when hotel employees believe an instance of human trafficking is occurring.
Ensuring your hotel staff is aware of the potential warning signs of human trafficking, trained in how to respond in these instances and educated about resources such as those available through organizations combatting human trafficking like Polaris or Freedom Light, are the best ways to protect hotel guests and potential human trafficking victims. Additionally, should legal claims be made against your hotel regarding an instance of human trafficking, taking this proactive approach can help to protect your business.
Legal Liability
It's a relatively new trend for hotels to face claims when human trafficking occurs on a hotel property. In terms of legal liability in the U.S., Marisa Trasatti of Wilson Elser and the FDCC noted, "There is a patchwork of training and signage recommendations and requirements across the country. Third-party liability in civil suits brought by alleged human trafficking victims is evolving and vehemently disputed by hotelier defendants." She goes on to say these cases are advanced under state law, as well as the Trafficking Victims Protection Reauthorization Act.
There is not enough data or evidence available yet to determine how often these hotels may be held responsible should an incidence of human trafficking occur. However, it's the responsibility of hoteliers to engage employees with training and a proactive approach that shows these hotels take the threat of human trafficking seriously and follow the proper procedures.
Turning a blind eye and ignoring potential human trafficking crimes not only puts hotel businesses at risk legally, but also at risk of severe reputational damage. Each situation is different, and it's hard to speculate, but in these instances, hotels could pay in more ways than one. Human trafficking in hotels is certainly a risk that cannot be ignored.
HotelExecutive retains the copyright to the articles published in the Hotel Business Review. Articles cannot be republished without prior written consent by HotelExecutive.