Sustaining Connections With Our Teams, Our Guests and Our Communities
By Mark Ricketts President & Chief Operating Officer, McNeill Hotel Company | August 30, 2020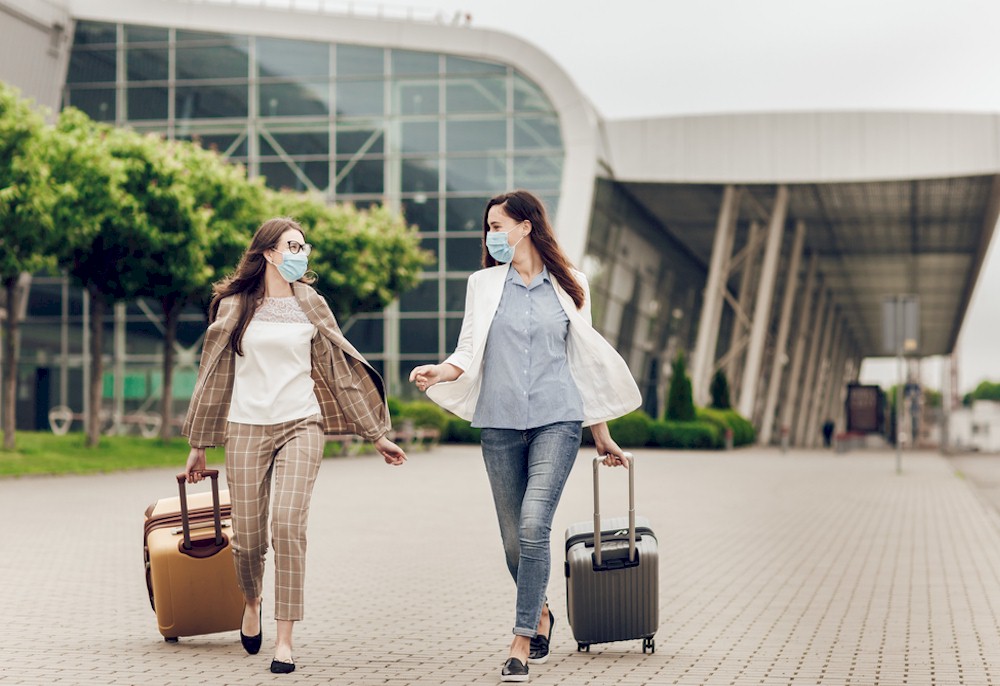 An unforeseen and unwelcome pandemic has altered our hospitality lives. This truly is when our organizational culture is put to the test.
On the one hand, many financial and operational challenges have come at us fast and furious, including all the new social distancing and housekeeping standards.
Equally important are the personal threads that generate those occupied rooms and overall return on investment. How can we best connect with each other in our organization at a time of rapid change and great uncertainty? What about our guests and communities?
This article will explore the people part of the hospitality equation: how we must sustain relationships; the human touch within organizations, with our guests and with our communities at a time when all three have been strained in ways previously unimaginable.
The Human Connection
Masks and social distancing principles have introduced physical barriers to verbal and non-verbal communication for the time being.  That reassuring handshake or warm, open smile has been put on furlough. Even hearing what others are saying through a mask is difficult at times. Physical separation is the norm in many aspects of our lives.
However, these impediments to communication can pale compared to the psychological or emotional distancing, which refute our intense human need to be among and interact with others. Moreover, most all of us have additional, serious considerations that add complexity to the work equation. How do I home school my child or arrange for day care when I am at work since in-person school is still not in session?  How will I get to work if my regular bus is not running? My spouse is out of work due to the pandemic. I am concerned about the health of my elderly parents.
In the midst of the pandemic, other serious national issues have also taken center stage. The world was never simple, but it is quickly getting ever more complicated. At such times, how do we connect with others? How do we reassure others that we will be OK? How do we move forward, unified and strong?
As Sarah L. Hagerty, a research affiliate at the Stanford University School of Medicine Department of Psychiatry and Behavioral Sciences, recently discussed:
"Many of us depend on polite, albeit often superficial interactions with co-workers and neighbors to reach our minimum necessary dose of social connectedness. Before COVD-19 upended our daily lives, these interactions were conveniently and seamlessly integrated into our routines. Now, maintaining social connectedness will require individuals to bravely extend invitations of vulnerability to colleagues, friends, family and neighbors. In normal times, we may find ourselves asking, 'how's it going?' while passing a co-worker in the hallway in anticipation of receiving a placating response devoid of any meaningful self-disclosure. These times, however, call for us to intentionally reach out - virtually - to that same colleague and compassionately encourage a genuine answer to the same question."
Most of us have noticed and understood the change in the air. The caution. The stiffness. Even fear. The things that people are reluctant to talk about. It is our responsibility to break through those barriers and re-establish those human connections that define, sustain and enrich our lives.
Translating Insights into Actions
Another pandemic prompted article, by Paul Argenti in the Harvard Business Review, reviews many of the audiences with which we must connect. Some of these are outside the scope of this article, but relevant to hospitality organizations. These include team members (employees), where Argenti recommends that we provide timely information rather than waiting until you know all of the answers; guests (customers), where he suggests focusing on empathy rather than trying to create selling opportunities; stakeholders (shareholders) and communities. We should also consider our vendors and suppliers, the brands and strategic partners.
Argenti said: "As someone who studies crisis communication, I regularly tell my students and clients that you need to communicate early and often with your key constituencies throughout a crisis. Even if you're still trying to understand the extent of the problem, be honest and open to maintain credibility. Approach the situation with empathy. Put yourself in your constituents' shoes to understand their anxiety. You will sometimes get it right, and you will often get it wrong, but it is still better to be as transparent as you can."
Some principles of crisis communications certainly be applied to the early days of our response to the coronavirus pandemic and, to a certain extent, going forward.
More importantly, we are thinking beyond the word crisis to develop strategies and protocols that reinforce what we already practice and believe in as a corporate philosophy and mission. The goal is not to raise new alarm bells, but, rather, sensibly confront the new realities and expanded situations wrought by the pandemic. The overall message must be consistent with what had come before.
Connecting with Your Organization
Any new communications should conform to the organization's exiting protocols and style; and be under the direction of the organization's leadership. Argenti recommends creating a centralized communication team that would meet "regularly to monitor the situation closely as it continues to evolve; be the main source of information about the crisis; and give regular updates to key constituencies".
Communications can be formal, as well as informal. An example of the latter may include a daily email from the corporate team with property updates, encouraging news about team members and other inspiring messages. At the property level, general managers and assistant general managers can "huddle up" with staff each morning and provide realistic but encouraging assessments of daily needs and the ongoing situation.
In some cases, depending on its size, an organization may create new positions by way of boosting communication from the corporate office to individual hotels, as well as to provide additional resources to each of its properties. An example might be creating area general managers that are responsible for a small group of hotels in close proximity.  These area general managers would be chosen from among the existing general managers of the hotels in a given area.
Through a new position like this, these area general managers would make regular visits to each of their hotels, reinforcing new policies and procedures, while having ears on the ground, alert to staff needs and concerns. It also identifies and rewards top performers within our organization.
Above all, it is essential to regularly connect with team members in a forthright manner. These are extremely challenging times, but we bring to the table our skills, our experience, our unity and our resolve to maintain or restore profitability as we serve guests and the greater community.
Brushing up the Welcome Mat: Guests and the Community
Speaking of guests, an era of masks, gloves, Plexiglas barriers, pre-packaged food and beverage offerings, signs aplenty and social distancing does alter our dynamic with them. However, there are many ways in which we can continue to connect with guests, instilling confidence in the safety of a stay with us, while maximizing the experience.
On an industry level, AHLA, AAHOA and the brands are doing an excellent job of consulting with medical and cleaning experts and helping establish new hotel operating standards, especially for housekeeping. The major brands also have an important role in messaging; in explaining the new standards to consumers.
But how do we connect one-on-one with guests, even as the digital key, perhaps helping with the new principle of contactless service, can also distance them from us. Pre-arrival texts and emails help establish initial rapport and ask about any special requests; and we can continue communicating in this manner throughout the stay. In the future, some of the video chat technologies that have become valuable for meetings and webinars could also be expanded to one-on-one chats with guests through existing smartphones. Regardless, by taking advantage of the in-person "listening" time we have with guests, we can help ensure a positive stay.
Home sweet home.  Pandemic precautions are having us rethink how we interact with communities and contribute to worthy causes. Hotel organizations across America are stepping up by donating hundreds, even thousands, of room nights to doctors, nurses and other first responders. We can also donate cleaning supplies or unused toiletries to local programs or international groups that distribute the items to needy populations.
There are other ways around some of the limitations we now face. For example, team members can volunteer for chores like cleaning at organizations when they are closed; or prepare thoughtful gifts like "First Aid Prescriptions for Relaxation" kits for nurses at a local hospital.
As noted earlier, society does not function one channel at a time.  Other serious issues like access to health care, homelessness or civil rights have flared up alongside this pandemic. All of which reinforces that we must connect with our own organization-aware that our people live in these communities and are impacted practically and emotionally by these events. This is a time for understanding and concern, not silence.
As we can see, staying connected with team members, our guests and communities is a continuation of existing policies, practices and mission. Good habits are our ally here. What has changed is the need to adhere to a regular stream of communications, while displaying an appropriate sense of urgency. Not every message at a time like this will be a welcome one. But all will be respected if we deliver them with calmness and honesty.
HotelExecutive retains the copyright to the articles published in the Hotel Business Review. Articles cannot be republished without prior written consent by HotelExecutive.