Hotel Marketing Strategies That Cultivate Consumer Trust
By Rana Kay President, Rana Kay Communications | October 18, 2020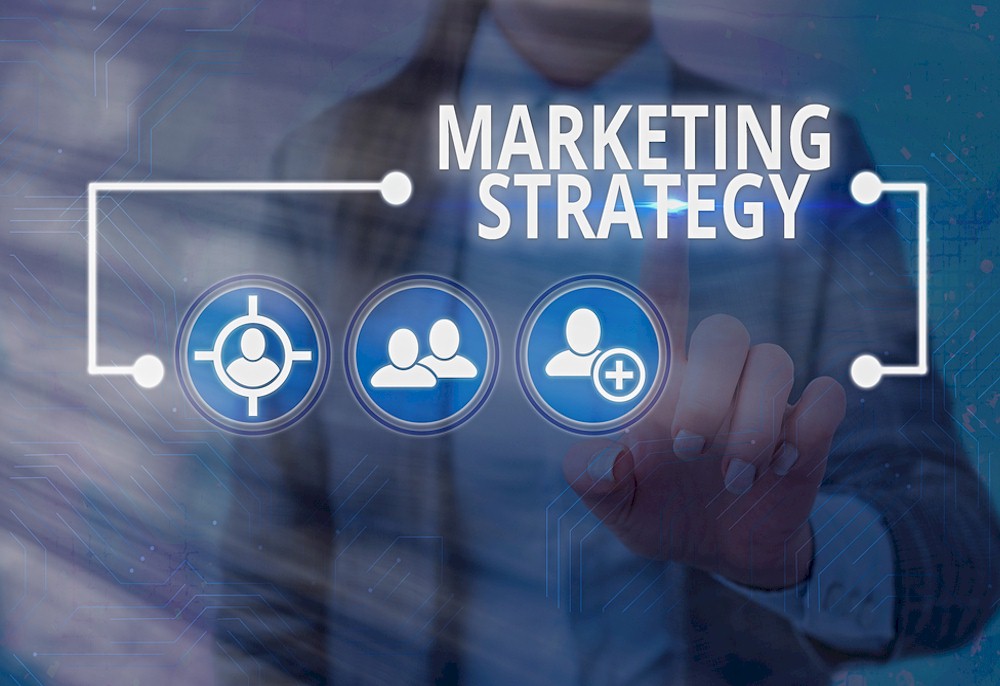 As hotels, restaurants, retail, beauty and fitness services reopen, it's critical to have a comprehensive communications plan in place, geared at establishing guest confidence, anticipating concerns and preparing employees with valuable information.
According to the latest Consumer Confidence Survey released by The Conference Board, a leading consumer analytics and information provider, consumer confidence declined for the second consecutive month in August. The survey suggests that while confidence spiked at the beginning of summer, as we reach the fourth quarter of 2020, many shoppers are exhibiting declining optimism regarding shorter term financial recovery.
In addition to diminishing economic positivity, consumer angst concerning health and safety will also contribute to the slow recovery of retail goods and services and ensure they experience a sluggish uptick through the end of the year.
While we still place public health at the highest priority, business survival depends on reopening and communications and marketing are more important than ever to gain trust and slowly reinvigorate the desire and excitement for travel. An effective plan will address many concerns and to help drive consumer trust as we navigate the ever-changing and constantly evolving COVID-19 pandemic situation.
Your Health is our Priority
The IBM Institute for Business Value (IBV) reports in its latest survey results that pandemic worries are changing the way consumers live and shop, with many continuing to limit interactions outside of the house and among crowds even as doors begin to reopen. This is undoubtedly the time to over communicate the steps and expense focused on placing guest and employee safety at the forefront of reopening efforts.
Prior to staying in hotels, visiting restaurants or resuming fitness classes, people are looking for proof of action and as marketers know, that message should be spread across as many paid, earned and owned media channels as possible. Many of the bigger hotel brands have branded or trademarked their signature sanitation protocols such as Hard Rock Hotels' SAFE + SOUND or Hilton's CleanStay program and signage is placed at each important touchpoint on property including at entrances, check-in, in-room, dining tables, fitness rooms and elevator banks.
There are countless ways to display and disseminate this type of essential communication:
Create a list of cleanliness procedures to be displayed prominently on your hotel website with an eye-catching pop-up or banner directing consumer attention. Prior to even booking, travelers are looking for information that a property takes health seriously and isn't cutting corners on keeping things safe.
Stage a photo or video shoot of newly reconfigured spaces, masks and partitions reflecting responsible social distancing. Marriott lead the way with the release of an eye-catching video demonstrating its Commitment to Clean earlier this year with depictions of mask-wearing staff members, diligent cleaning and social distancing.
Send a dedicated email to your marketing database dedicated to communicating your efforts to care for guest safety and keeps fans regularly informed of changes at the property. Adding a human voice to the communication helps to facilitate a closer and more personal connection. For instance, early emails from Southwest Airlines with updates to standards, policies and availability were sent signed from the company's Senior Vice President and Chief Marketing Officer Ryan Green.
Update social media channels and post creative content to reflect the changes that have been made. Travel is still supposed to be about fun, relaxation and exploration, so as marketers we still want to maintain the enjoyment of the experience while encouraging safe travel.
Blog about opening procedures, keeping prospective guests in the know about reopening plans, tips and tricks to stay safe when traveling and offering non-promotional information on state guidelines and necessary updates to be aware of when planning a trip. Your guests appreciate the information that will help build their trust and assist them in making informed decisions on their next leisure or business trip.
Pitch the local and drive market media for inclusion in reopening round-up stories and be upfront about the efforts towards cleanliness and safety that guests can expect when they visit. Take the media inside for a sneak peek of changes that have been made including inviting outdoor dining set-ups, touchless check-in and menus and safety barriers.
Be Flexible and Loosen the Rules
With a continual back-and-forth on reopening strategies, consumers are looking for confidence that their purchase comes with a level of insurance. It's time now more than ever for hotels and resorts to consider heightened flexibility with it comes to attracting the apprehensive traveler or pensive corporate group. Flexibility, empathy and recognizing "we are all in this together" are wonderful ways to grow consumer confidence in spending during this time of unknown and will be a critical strategy in bringing back customers or attracting new ones.
Additionally, it's time to get creative to encourage consumer spending, especially when people are still cautious about financial health and safety. Many hotels and restaurants are coming up with inventive strategies to fill their establishments with both corporate and leisure travelers:
Extend cancellation policies, include pandemic clauses in case of future closures, personal illness, financial hardship, or virus spikes, and provide written assurance that memberships will be fairly paused for restrictions.
Encourage consumers to "Buy Now, Use Later" to take immediate advantage of low rates but with the flexibility use when things appear more stable from both and economic and safety standpoint.
Offer discounted gift cards for future hotel stays, meals or fitness memberships. For example, Hilton hotels offers gift cards for its properties worldwide, good for stays, dining, experiences and more without expiration dates or added purchase fees.
Promote socially-distanced activities or packages that include things like private pool cabanas, outdoor dining, bike rentals and hiking excursions. One example is Scottsdale's Hotel Valley Ho, which is promoting its cabana and day bed offerings along with stricter guidelines on pool use.
Focus marketing efforts on drive markets with locals' incentives, parking specials and added perks.
Market to your repeat customers and reward loyalty with added perks, points and personalized service.
Extend meeting capabilities to include creative virtual features that make remote conferences and presentations functional and seamless.
Activate new packages and rates to attract a different clientele. For instance, offer quiet work-from-home spaces, day rates for those needing a solo-escape, terraces for mini wedding ceremonies or open swimming pools and other outdoor amenities to the public.
Transparency Breeds Trust
The number one most important communications strategy for cultivating trust and loyalty, especially in times of crisis is transparency. That means being forthcoming with all key stakeholders including guests, the media, employees and ownership. The world is currently experiencing a global pandemic that has resulted in over ten of millions of cases globally so it's savvy to be proactive and plan accordingly in case COVID hits close to home. A smart, prepared business will already have an action and communication plan in place in case anything arises, that gets ahead of the situation and uses transparency to build community trust. This plan should include:
Contacting the proper authorities in the instance of COVID-19 on property – The primary concern remains slowing the spread of the virus so being forthright about any instances shows that a business is a responsible and trustworthy member of the community and is being cooperative in assisting in contact tracing.
Monitoring for updates – Place someone in charge of consistently monitoring daily state briefings, travel advisories and virus updates to ensure constant compliance with openings and closures, safety standards and current protocols on quarantine recommendations. The WHO provides valuable daily updates that serve as a good resource.
Internal communications – A strong internal communications strategy will not only heighten employee confidence of the company's dedication to safety, but will help empower employees to take precautions regarding their own health such as washing hands, wearing masks and staying home when sick. Additionally, make sure front line employees are supported in enforcing rules and regulations such as masks and distancing.
A consistent messaging plan – Messaging to any stakeholder (news media, guests, investors, employees) should be factual and calm, and be limited to steps being taken to protect community safety, as well as any changes in business procedures such as limited amenities, amended hours or restricted capacities. It's usually not necessary to provide non-pertinent facts to external stakeholders such as revenue numbers, business levels or guest mix.
Appoint a spokesperson – It's important to appoint one or two spokespeople and prepare them with any and all relevant information regarding the pandemic. A well-trained spokesperson will be armed with the facts including what alterations have been made to safely reopen, or if an instance of illness is made public, what steps are being made to remove the virus. Employees should be instructed never to address media and to take down contact information to pass on the company leaders.
In a time of so much uncertainty and declining consumer trust, it's critical to be prepared, thinking ahead, transparent and creative while things slowly tiptoe back to normal. Public relations and marketing provide important tools that will help businesses survive and retain customer loyalty.
HotelExecutive retains the copyright to the articles published in the Hotel Business Review. Articles cannot be republished without prior written consent by HotelExecutive.