Enduring Long-Term Client Relationships, and Navigating New Hotel Projects
By Lesley Hughes-Wyman Principal & Partner, MatchLine Design Group | October 11, 2020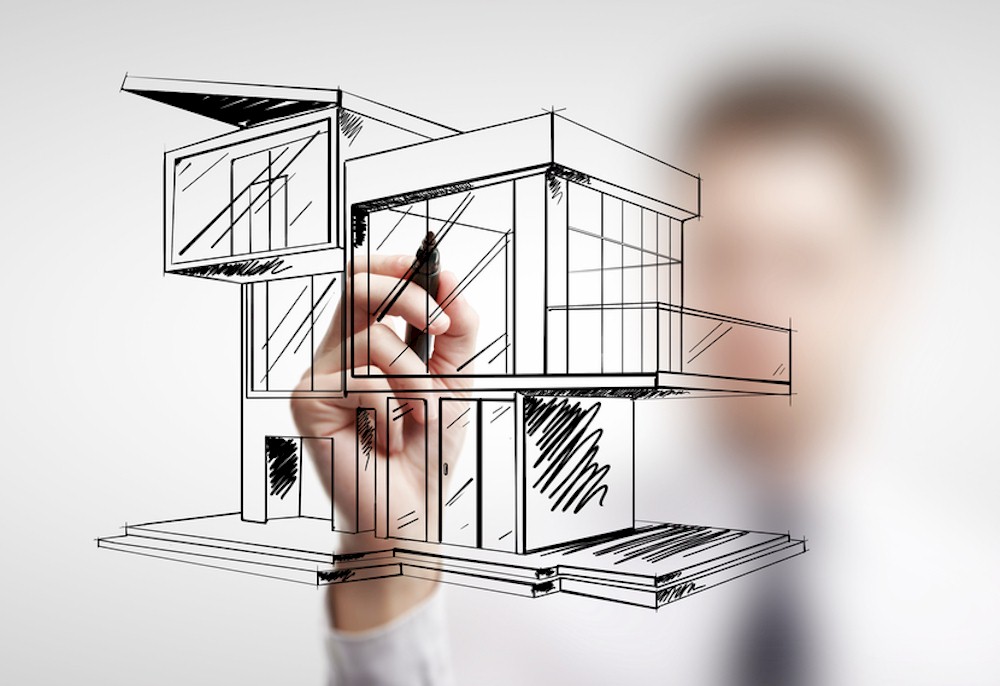 It's true that necessity is sometimes the mother of innovation; When the pandemic hit, those in the architecture and design industry were required to have an innovative, flexible, and quick response to the way that work and collaboration were approached-walkthroughs of construction sites, visits to the in-house materials library, and in-person group design sessions quickly became no-go's.
As an industry, COVID-19 might have changed the way we work for good-and for the better. With the lines between work and home blurred, many businesses consciously shifted to a more human-centric, compassionate approach, where communication amongst clients, employees, and peers became underscored by an encouraging 'all in this together' mentality.
Interior design and architecture is at the very heart of our human existence; it's the context in which our lives play out. It is more than just brick-and-mortar, engineering, color, and textiles, because the way in which inhabitants interact with their environments-consciously or subconsciously-has a direct effect on their wellbeing. Our relationship with the hotel and travel industry dramatically shifted in 2020-we were forced to question the safety of the hotels, airports, and restaurants in which we frequented.
Just as design and architecture shape our behavior, now, COVID-19 does as well. While designers were navigating how to re-think existing spaces into healthier, COVID-19-proof spaces, the methods in which we did this was shifting in real time. COVID-19 changed the relationship that designers have with technology, creating an almost 'sink or swim' entrepreneurial landscape, whereby an ability to lean on it became more important than ever. Below, I'll examine the major business shifts that COVID-19 has caused, the degree to which they've impacted the design industry at-large, and how we must navigate these shifts moving forward.
Designing Digitally
When the pandemic hit, we were fortunate in that several owners and operators with renovation projects that we were working on sought to take this silver-lining opportunity and fast forward their renovation work while the hotels remained empty or at low occupancy. Our new construction projects that were already funded also forged ahead. Just as the pandemic accelerated our comfort levels with the working-from-home lifestyle, the role that technology played in the design process of these projects increased tenfold during this time of conducting business remotely. Like the majority of designers, our design process changed almost overnight.
Pre-pandemic, we were already seeing an increased reliance on video technology, but the pandemic catapulted the necessity of digital technology in our day-to-day lives as those part of the A&D community. Designers are naturally very tactile professionals-our process often requires interaction with like-minded designers, and physical product showcases (such as vendor presentations), for our creativity to really spark and to stay up-to-date with industry trends.
There has been no shortage of virtual CEUs, webinars, and product reviews available for designers to attend during their remote work routines, but while computers strive to represent the real colors, textures, and patterns of materials and products, the importance of seeing and feeling those products in person cannot be understated. As leadership, it was our responsibility to ensure our designers had equal access to all our project materials while working remotely; vendors were very amenable to sending out multiple product samples, but this wasn't a sustainably-minded, long-term solution to the problem.
In regards to the final review stage of the design process, while virtual, video walk-throughs of construction sites have increased steadily over the past decade, the pandemic forced those who had not fully adopted this technology to realize the extent to which it could inherently alter the way they deliver that final punch list. Using this technology, architects and designers are able to remove the travel factor from the equation, making their lives-and construction timelines-more efficient than before.
However, similar to the way in which we expect social distancing and at-home dining to cause a post-pandemic, 1920's-esque resurgence of gathering, communal dining, and shared experiences, many in the industry still expect this current, soft pause on travel to provoke a surge like never before. The architect and designer's relationship with their built environment is a formidably strong one, and while technology certainly allows us to save on travel time, nothing quite meets the review standards that the physical walkthrough experience allows. Designers need to experience the hotel as the guest would-physically present-to ensure that all promises are delivered.
While our team is mostly back in our physical office for now-where (socially distanced) design brainstorms, and visits to our sample library have been a welcomed breath of fresh air-the collaborative process, and synergic approach to our designs, have become more streamlined than ever.
Budgets and Value Engineering
The familiar 'B' word-budgets-continues to be at the center of most daily check-ins happening with the key project stakeholders. Despite dramatic revenue losses across the industry, national hospitality projects continue to move forward, and hopeful conversations about the state of the industry continue to define the way we approach design. While 'value engineering' is very much part of the hotel designer's vernacular and process, the value engineering of 2020 is two-fold-budget cuts on top of budget cuts.
Pre- and post-pandemic, the design process really comes down to two things: space and money, which are our biggest constraints. These alter the design vision and the eventual narrative told throughout a space. Most helpful to us in working through hotel redesign and development over the years is selecting partners, owners, and developers that are honest about their budget. This ensures that we can align from the very start of a project and provide the best result.
During the pandemic, hotel ownership looked to hotel designers for their consul expertise about what was non-negotiable, and what wasn't-to what extent did we need to gut renovate restaurant and meeting spaces? How will guests navigate public areas in the future? Which materials will withstand the new cleaning and sanitization protocols? It was a challenge underscored by weighing immediate, up-front costs versus long-term investments during a time when ROI was minimal.
At MatchLine, where our brand is defined by affordable luxury, we've always prided ourselves on providing the client with the biggest bang for their buck while creating timeless designs that have staying power and longevity. Maintaining this client promise, alongside a design package that honors the brand standard of the hotel, and not sacrificing quality for temporary, cheaper solutions, has been the main challenge for most designers during this time.
Right now, there's a fundamental need for flexibility in hotel design; instead of redesigning the industry, hotel designers need to provide smart, flexible solutions that will evolve as our new behaviors do. On the same note, when COVID-19-related challenges arise, they need to be approached head-on, but with the understanding that there is no crystal ball.
Communication, Clients, and COVID-19
The pandemic truly forced architects and designers to question their business approach at-large-how can we make things more efficient and streamlined for the sake of both budgets and the well-being of staff? For one, fluid and frequent communication became more essential than ever before, as did the importance of nurturing previous and existing client relationships.
Our firm's design services-initial space planning, conceptual design and design development, interior construction document production, contract administration, and final product placement review-involves a myriad of external parties, each with varying degrees of involvement and coordination. Similarly, for the collaborative approach we take with architects, builders and contractors on both small and large scale construction and renovation projects to succeed, taking a tailored approach that is well-executed is paramount.
Setting expectations is always good business, and a crucial part of setting the tone for new client relationships. While our firm's project portfolio consists of many repeat clients, our business development approach, especially during the pandemic, is to get on the phone and check-in with past, present, and future contacts, inquiring about where and how we can help during this chaotic time.
Despite the disruptions that the pandemic has made to business operations, including the way in which we can project revenue and future billing cycles, there are many ways for designers to organically expand their presence to become 'top of mind' without spending a fortune. For example, as leadership, we should ensure we're empowering employees to be advocates for our firms-not only to boost company morale and reiterate the individual's role in championing the brand, but to maximize our respective immediate networks.
Through navigating these relationships during an evolving global pandemic, it's important to remember that we're all in the same boat-there is an equal understanding and reasoning in certain requests. Honesty and transparency are key when meeting targets, and going above and beyond for clients during a worldwide pandemic (let alone while maintaining the healthy work-life balance that is crucial to our longevity). We know everyone's situation is challenging, and most people in the industry are still missing their offices, face-to-face brainstorms, and connection to their original routines that are now deemed nostalgic.
As we approach the tailend of 2020, and try to plan for the year ahead (as much as any of us can), we face the continued challenges that enduring a pandemic brings. The word in which we've used to identify our sector-'hospitality'-has such synonyms as 'friendliness,' 'companionship,' 'generosity,' and 'warmth.' During hardship, it's important to remember this, and that while our industry may change permanently, we can use this time to really shape what we want our ways of conducting business to look like in the future and, for the better.
HotelExecutive retains the copyright to the articles published in the Hotel Business Review. Articles cannot be republished without prior written consent by HotelExecutive.