How the Hotel Bath Uses Technology & Emotion to Shape the Guest Experience
By Tim Schroeder President & CEO, Duravit North America | November 08, 2020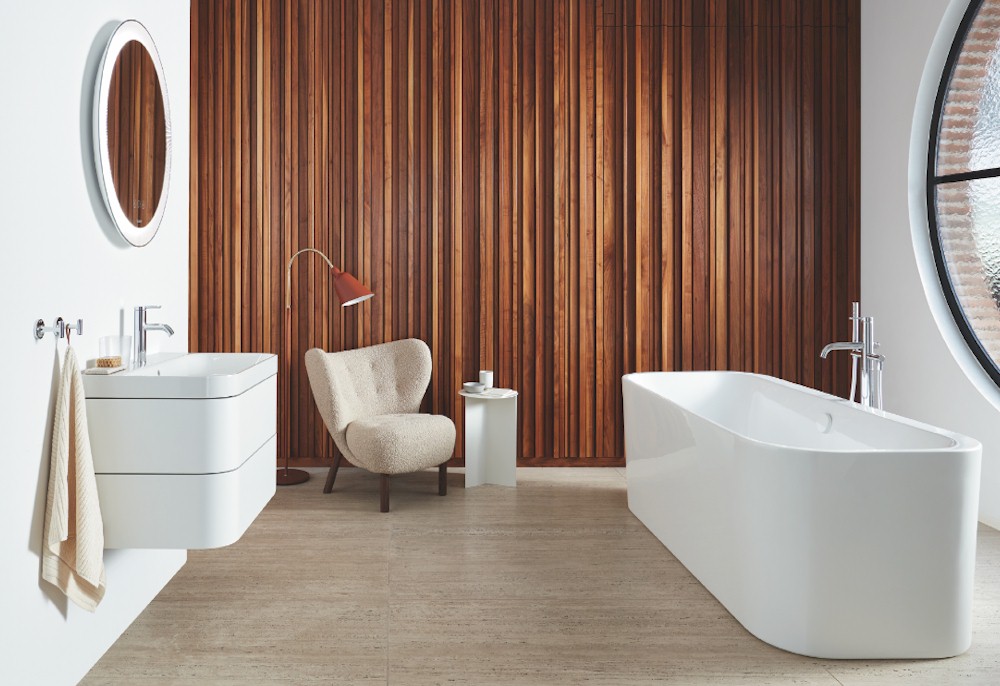 In the past twenty five years we have experienced a significant shift in the way hotel bathrooms are designed. We have seen the bathroom move from a utilitarian space to one that evokes a sense of comfort, relaxation and an at-home atmosphere. Technology and product innovation have played an important role in this development and will only continue to push the boundaries as bathrooms are becoming more and more "connected."
I use the term "connected" to mean two things: 1). I use it to refer to the use of modern IoT technologies that are improving our day-to-day lives, that help us to create spaces that are more personalized and more hygienic. 2). I use it to refer to the ability to identify with the guest and create an emotional and experiential connection. To create a truly functional, personalized and connected space is no easy feat.
In my opinion, it's what separates the good from the great. Below, I reference a few of the great hospitality bathrooms around the world that employ technology and offer a connected experience. These examples can certainly stand as case studies for the future of "connected" design in technology integration and emotional touchpoints for hotel guest baths.
Technology & the Guest Experience
From mobile devices such as door keys to guest apps to increased bandwidth, guests have come to expect that seamless, customized, connected experience from check-in to check-out. Technology has also become an important component of the hotel bathroom. Like all of these other areas, the hotel bath of today is "connected" - connected to the way we live our lives, connected to our need for even more flexibility in design, connected to our desire for even greater personalization and connected to ease of use during our stay.
The hotel bathroom of today offers IoT solutions ranging from sensor flush plates which are commonly paired with wall mounted toilets, to smart toilets operated via a remote control or smartphone app, to contactless mirrors that integrate warm and cool lighting and automatically defog. It draws on research around circadian rhythms and creates optimal light choices for different times of day. Where a smart mirror allows a guest the opportunity to set the mood, a smart toilet offers a guest added wellness features in the bathroom.