Asking the Right Questions as a Project Manager
By Timothy Flohr Program Manager, University of Memphis - Kemmons Wilson School of Hospitality and Resort Management | December 13, 2020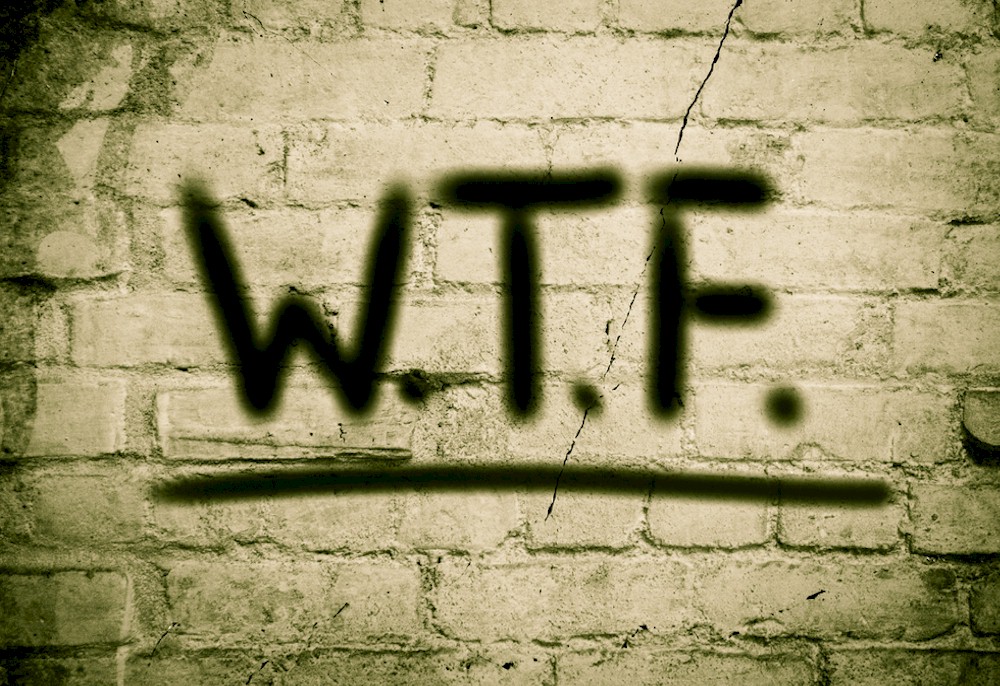 "It means 'What The F*#k'", she unsolicitedly snarked as she rushed past me in the dishroom at our restaurant. "I knew that, thank you...", I sheepishly replied, but I really didn't know what WTF meant. It was a week or two into my tenure in my very first job in the hospitality industry, where I was a 15-year old dishwasher at a very busy restaurant near my home in Omaha, NE.
About 25 seconds earlier, one of the line cooks brought it back a dirty dish and – without saying a word – held up a plate about 3 inches in front of my face with the words WTF written on it – written from with what appeared to be either someone's finger or that back of a spatula. It was tough to tell. It didn't take a rocket scientist to figure out that the dirty plate once held their homemade cinnamon rolls – the combination of cinnamon mixed with their homemade icing was a dead giveaway. I was, however, very confused as to why WTF was inscribed on the plate.
I could see the frustration on the part of the line cook. Our job was very simple back in the dish room – we had to supply the cooks with clean dishes, pots, and pans, and the servers with clean glassware and silverware. We did not have a very elaborate job description and we certainly didn't receive a great deal of training or a SOP manual.
Like any new employee, I wanted to do a good job so that I could one day work my way up the ranks to the coveted "lead dishwasher" position, so I definitely did not want to look bad. For a second, I thought that the "TF" portion was my initials, but I could not understand what the "W" meant. I was looking at the plate in a bewildered manner when, right behind the server, my manager just appeared out of nowhere. As it turns out he was only a few feet behind the server – likely because he was summoning her from one of her many smoke breaks out back –and his immediate response was to know who gave that to me. Not wanting to get anyone in trouble, I said that I didn't know.
My manager went on to say that there were a lot of dirty dishes coming out of the dishroom and that we were going to have a meeting about it after our shift. About an hour later, we had a service technician come in and double-check our dishwasher, check our chemicals, and give us a 15-minute demonstration on how to properly run the dish machine. The rest of that shift consisted of the manager running around like a mad man, bound-and-determined to solve this mystery of the dirty plate. It was like an episode of CSI and I can remember feeling frustrated because throughout this entire investigation the dishes were piling up very quickly and I had plans that night. After our busy lunch shift ended, the 4 dishwashers from the AM shift and the 3 dishwashers from the PM shift all sat in a meeting in one of the dining rooms.
I grew increasingly more agitated because I knew the root cause of the problem and no one had even thought to ask me. I think that my dad was coming to give me a ride home, so in an effort to not keep him waiting I did not hesitate to let it be known at the meeting. One of the dishwashers was just unbelievably lazy and did not check the plates well as they came out of the dish machine. He would just put them on the rack and I even warned him the night before not to do that. I told him that we were going to get in trouble, but he did not seem to care.